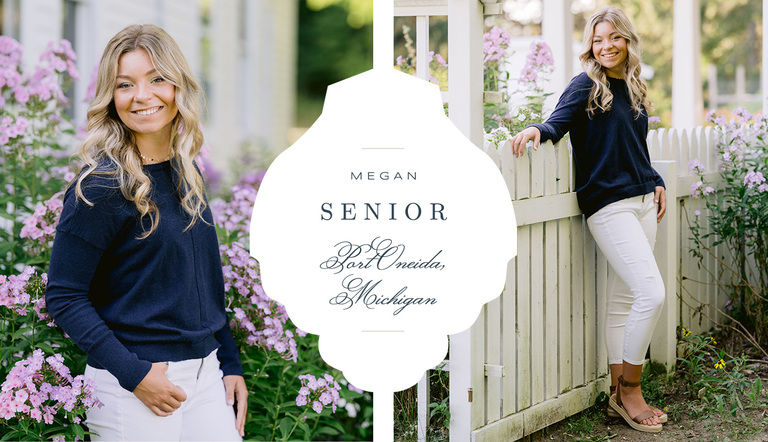 Megan's Michigan Countryside Senior Portraits were photographed in Port Oneida along the Sleeping Bear Dunes National Lakeshore. August is a perfect time of year to have photos taken in Northern Michigan. The weather is beautiful and wildflowers are blooming! 
I started Megan's session in a wide open field with white wildflowers that danced across the entire area. Her floral top and denim jeans were a perfect pairing for this casual scenery. The sun shining in the background offered a beautiful glow that really highlighting this beautiful area! 
We then made our way over to the farmhouse to get some photos along the white picket fence and pink blooming flowers. Megan's white pants and navy blue top tied in great with the quaint, shaded spot. 
To finish up the session we decided to take a short drive to the Sleeping Bear Dunes National Lakeshore. It was ideal timing to catch the evening glow of the sunset. We even found a cool spot with driftwood that matched Megan's last outfit! 
If you are looking to get some of your own Michigan Countryside Senior Portraits get in touch here, we would love to chat!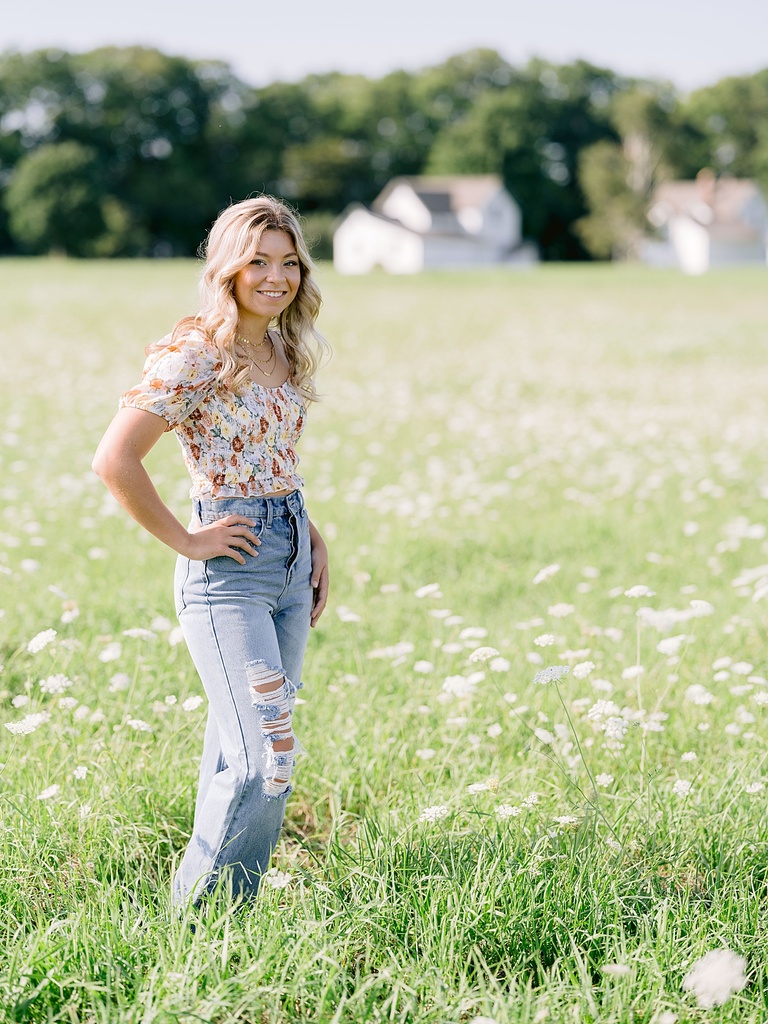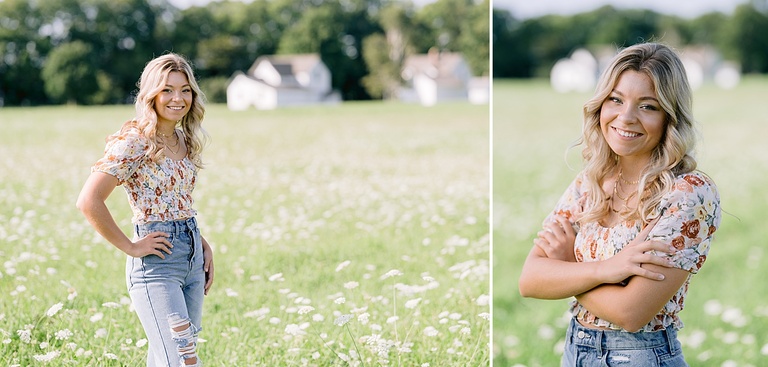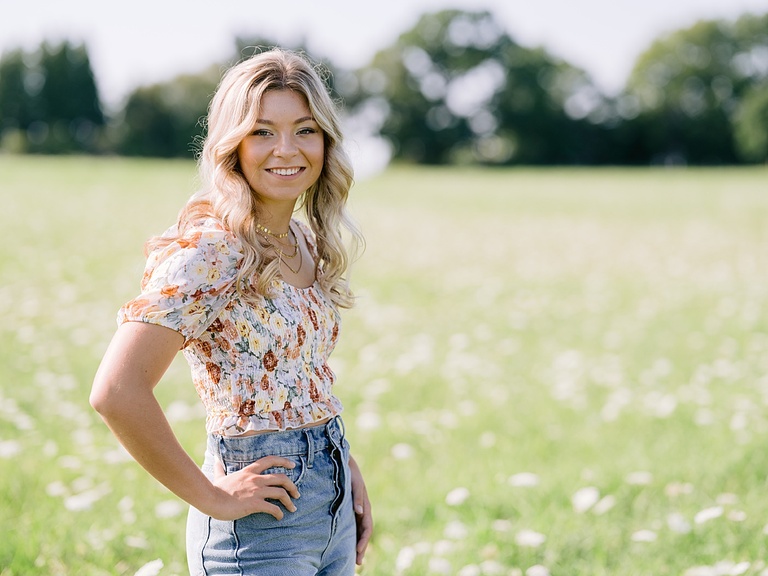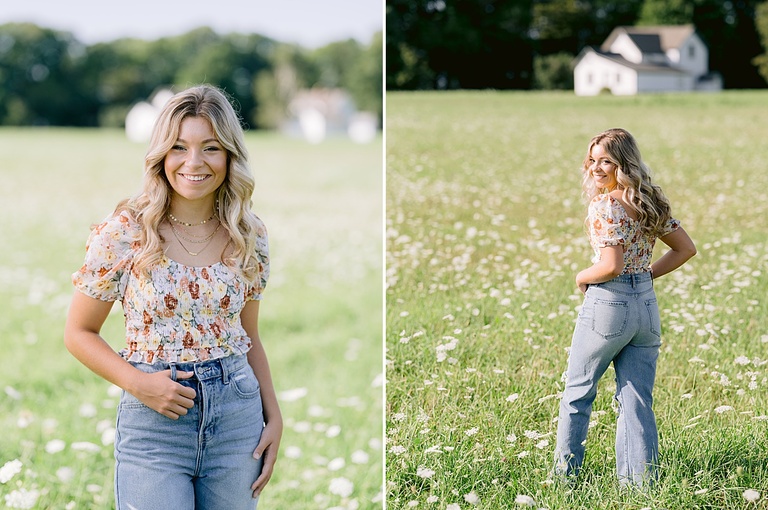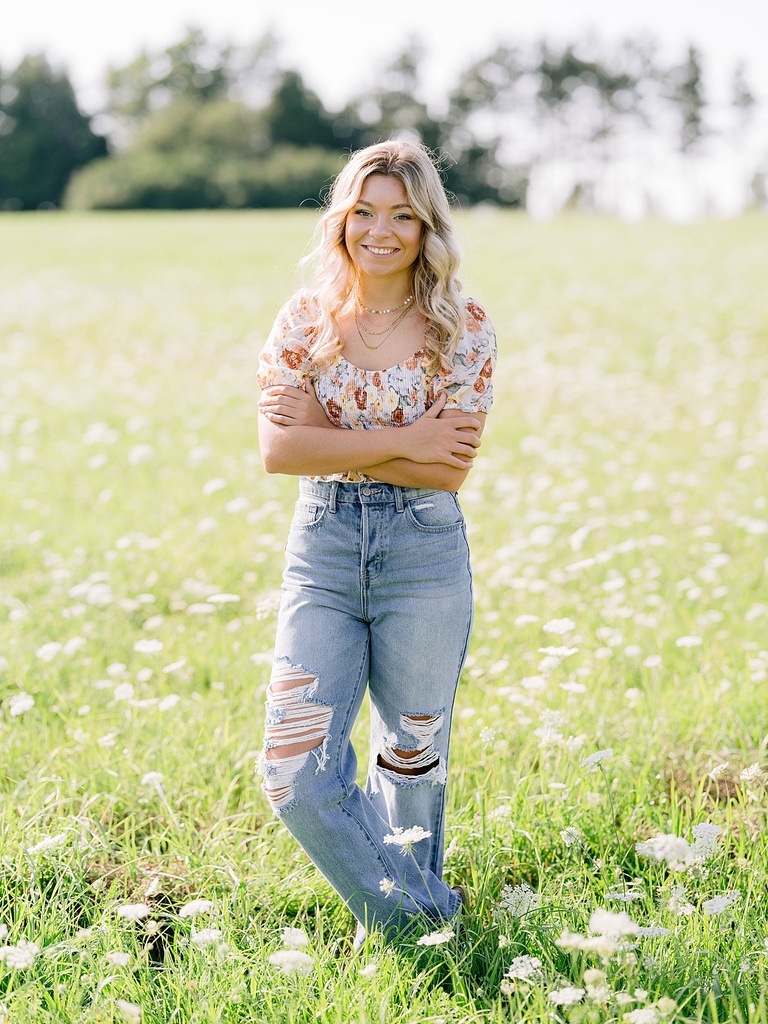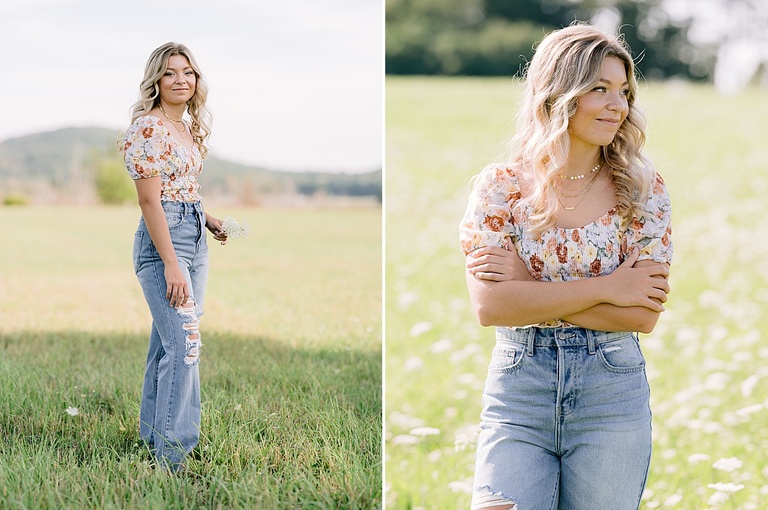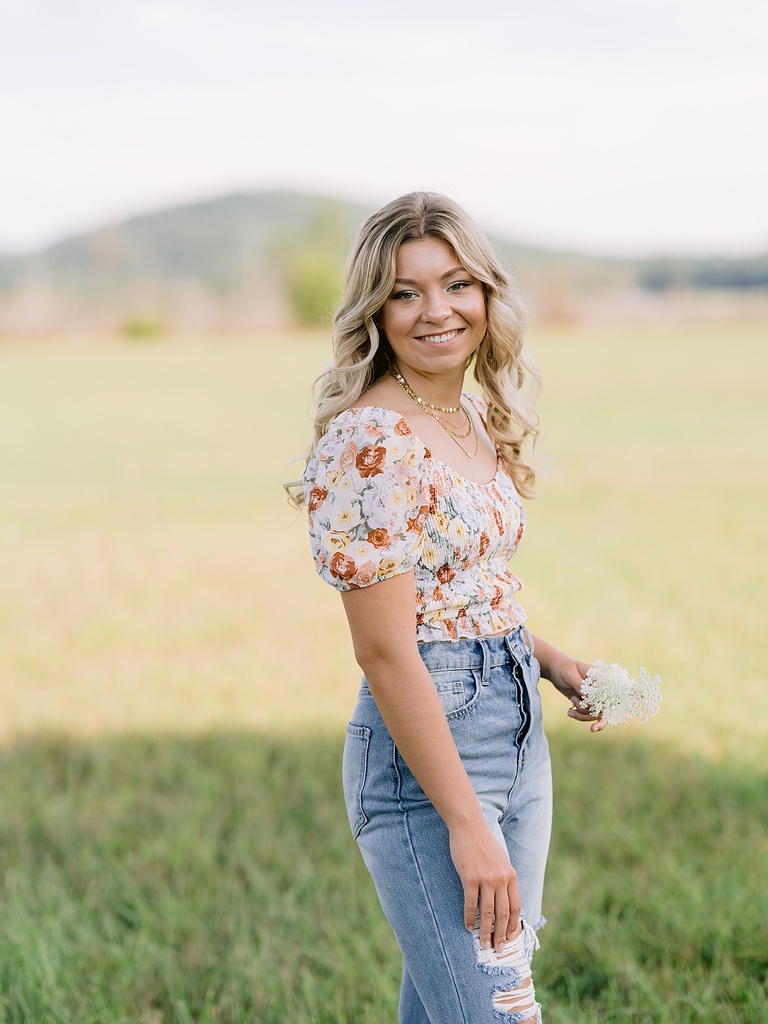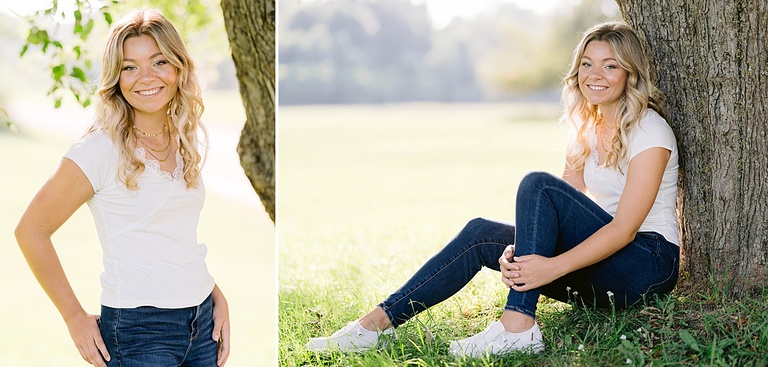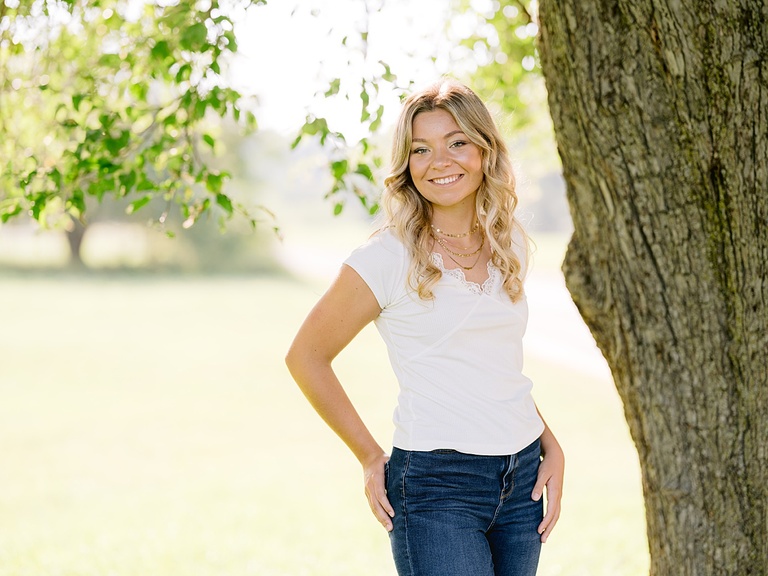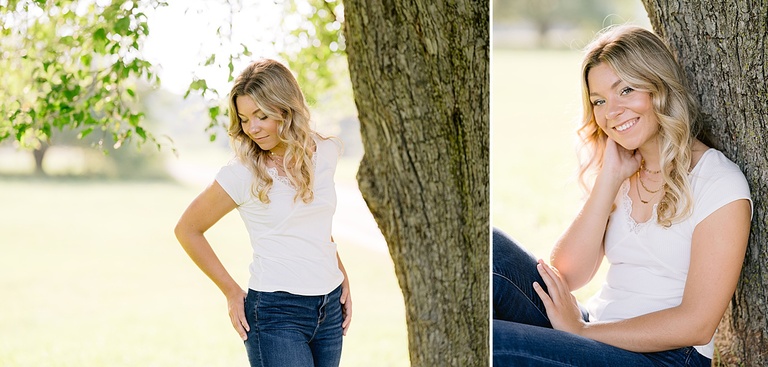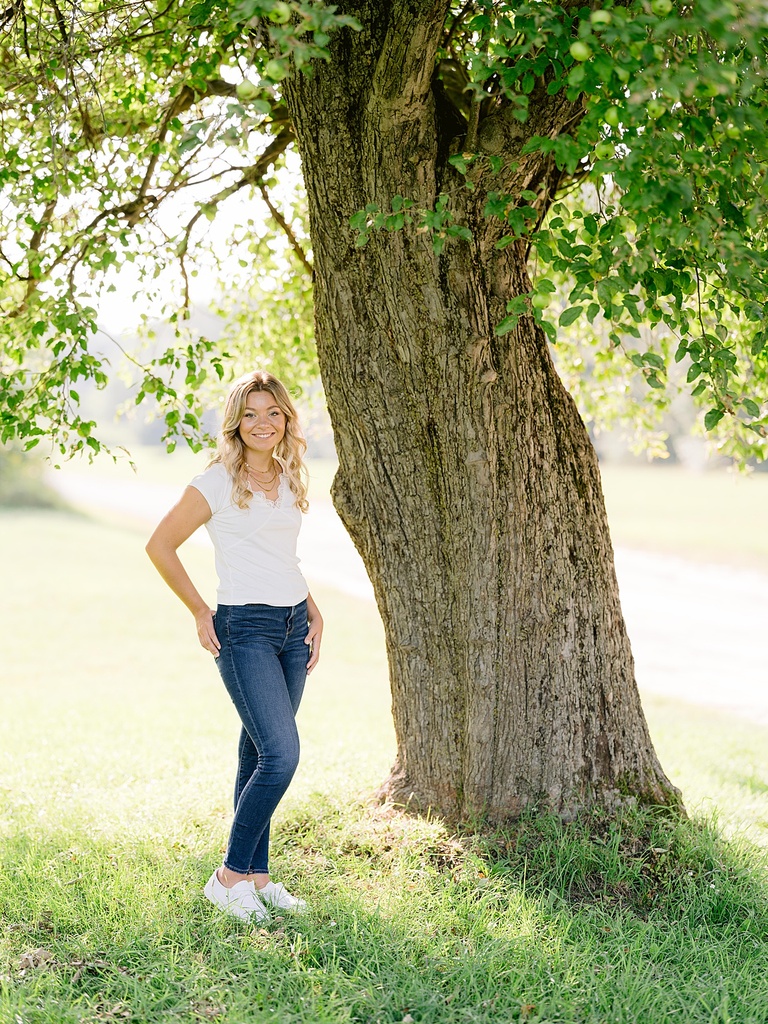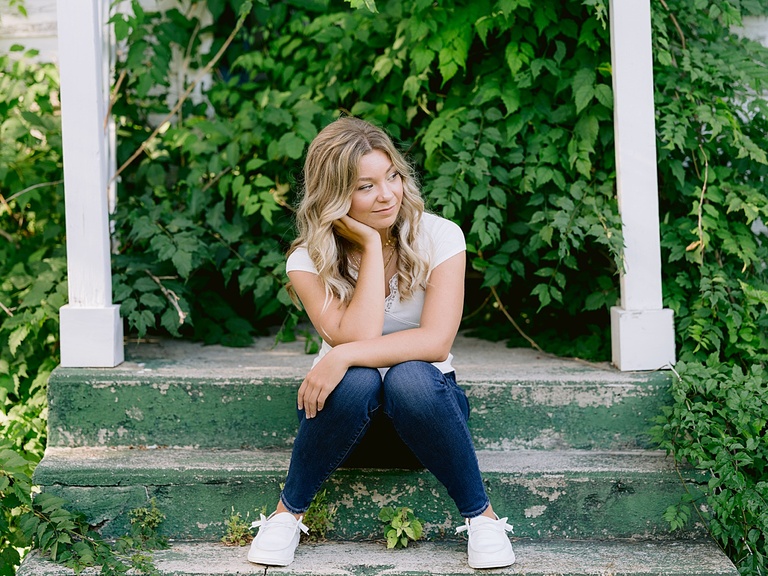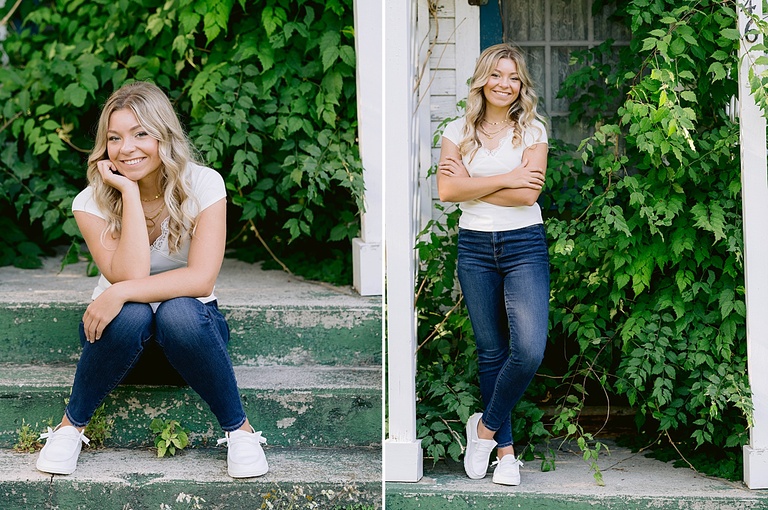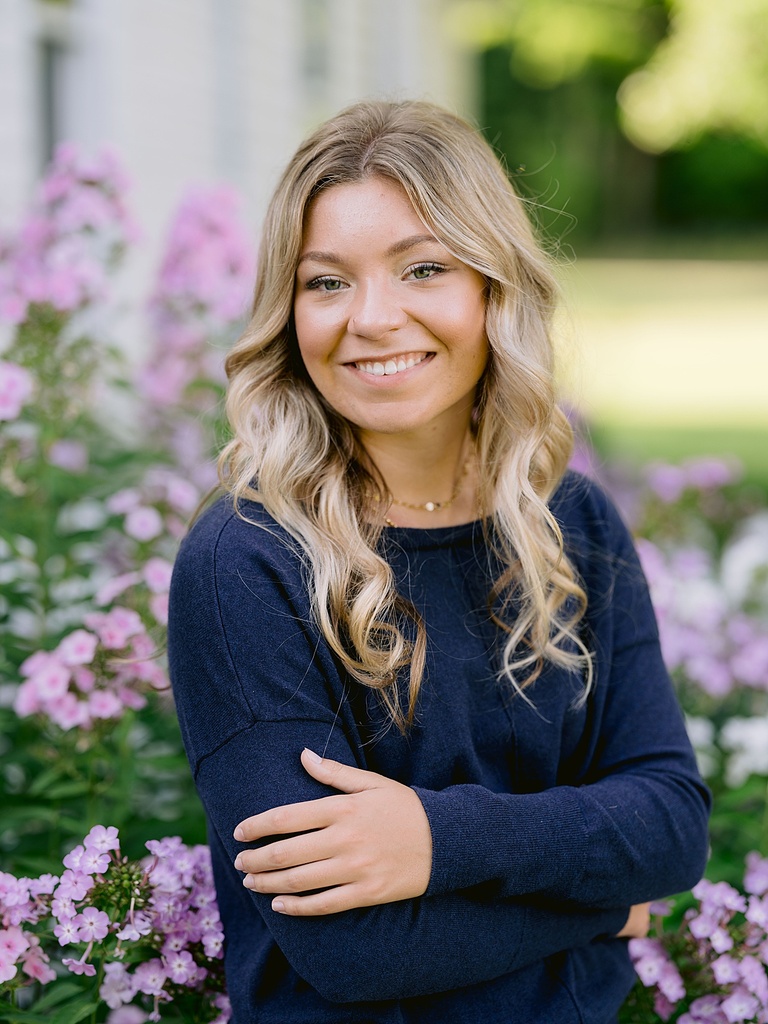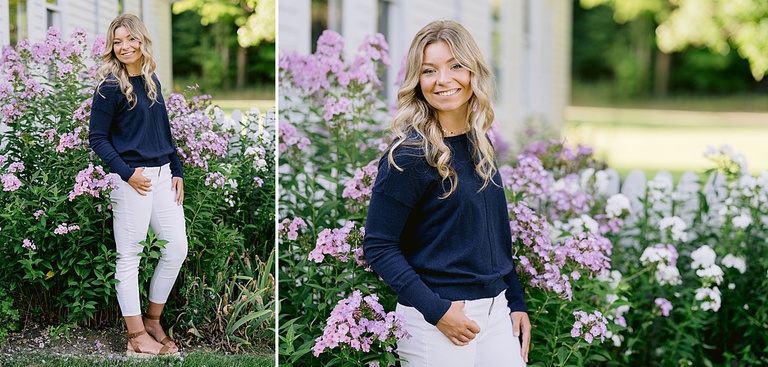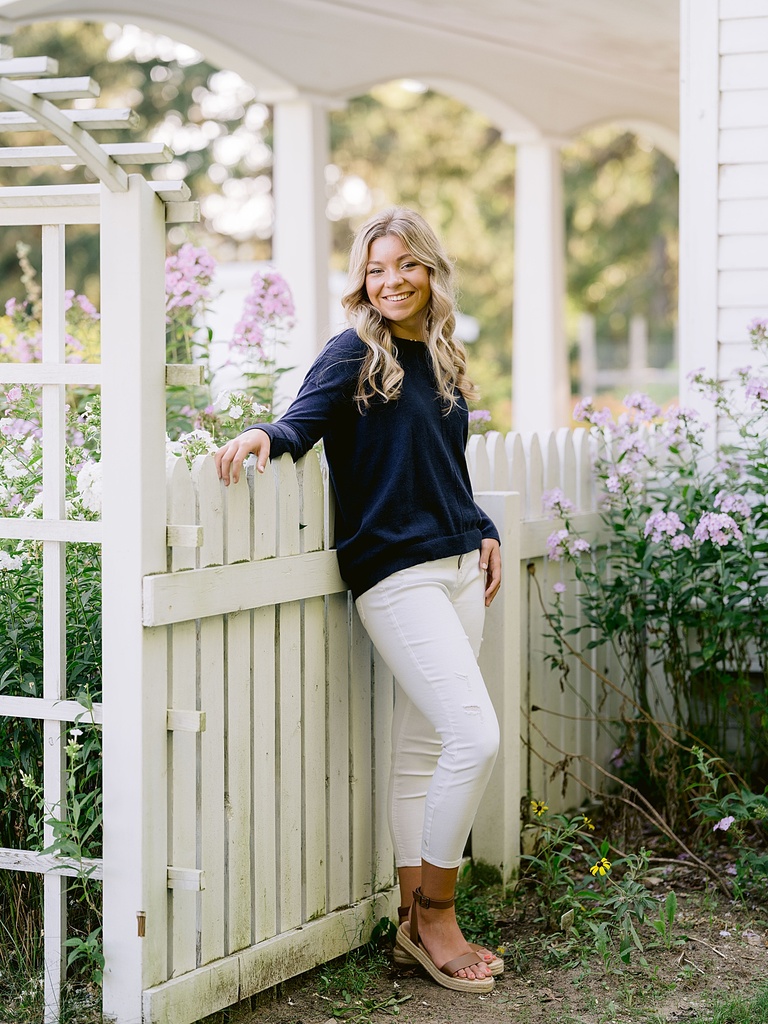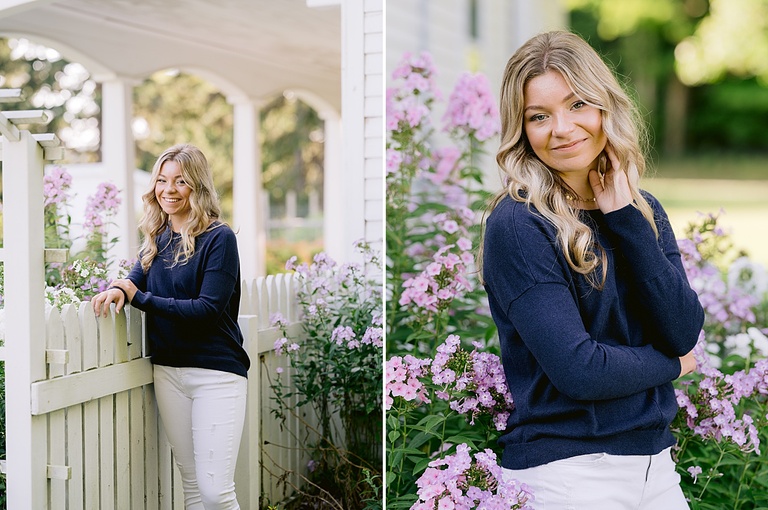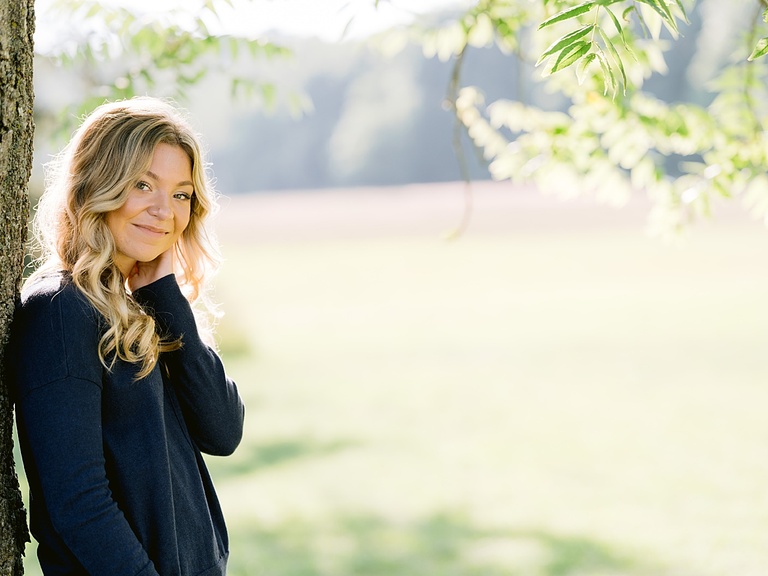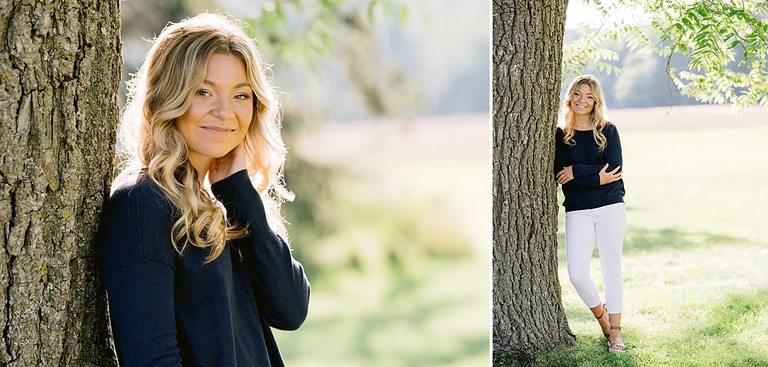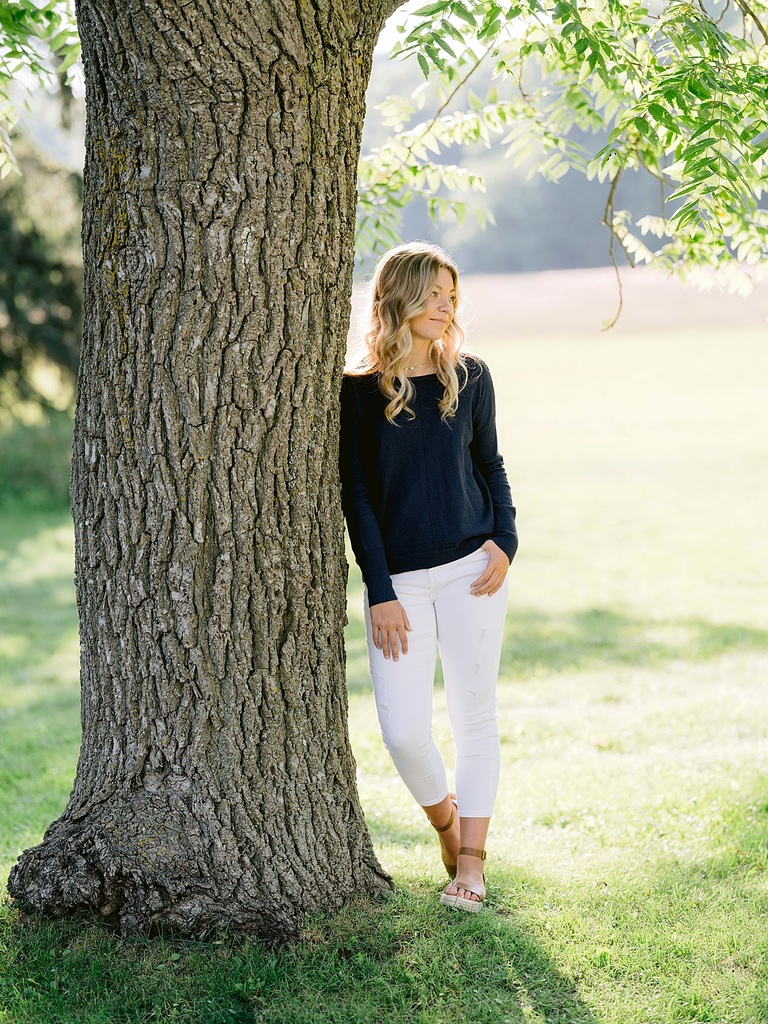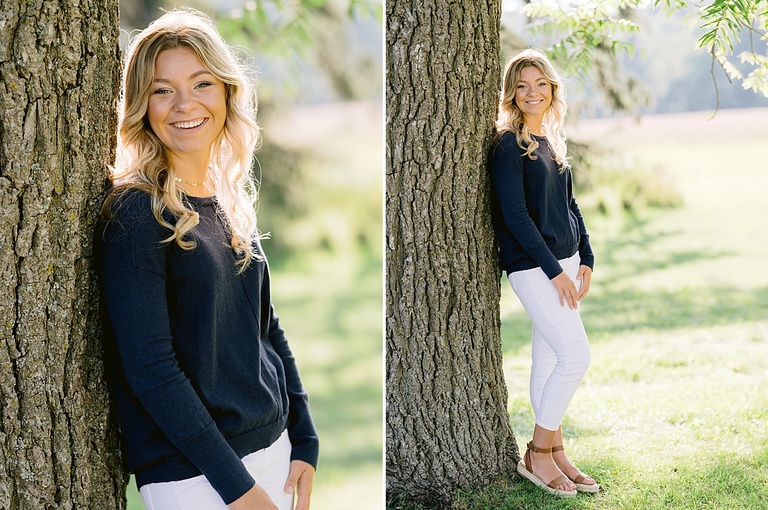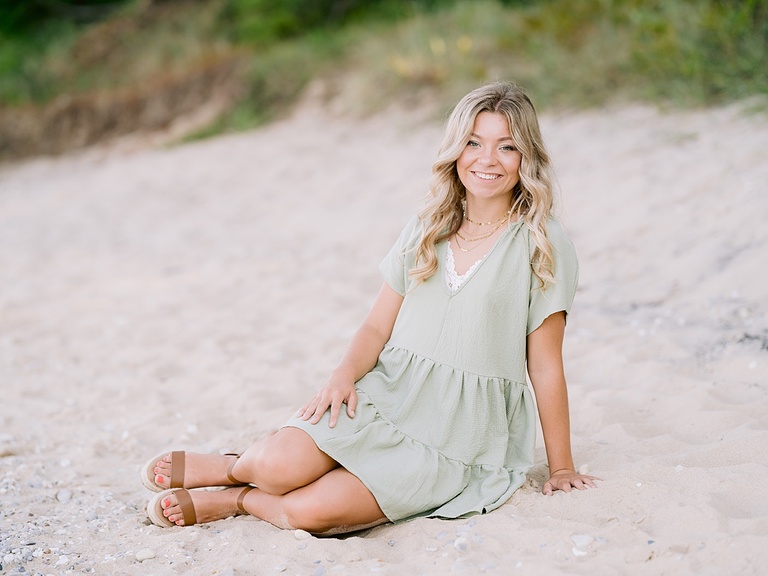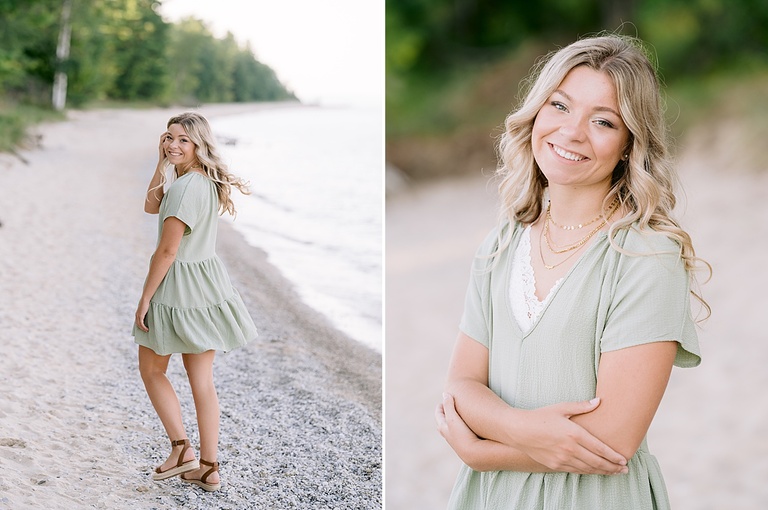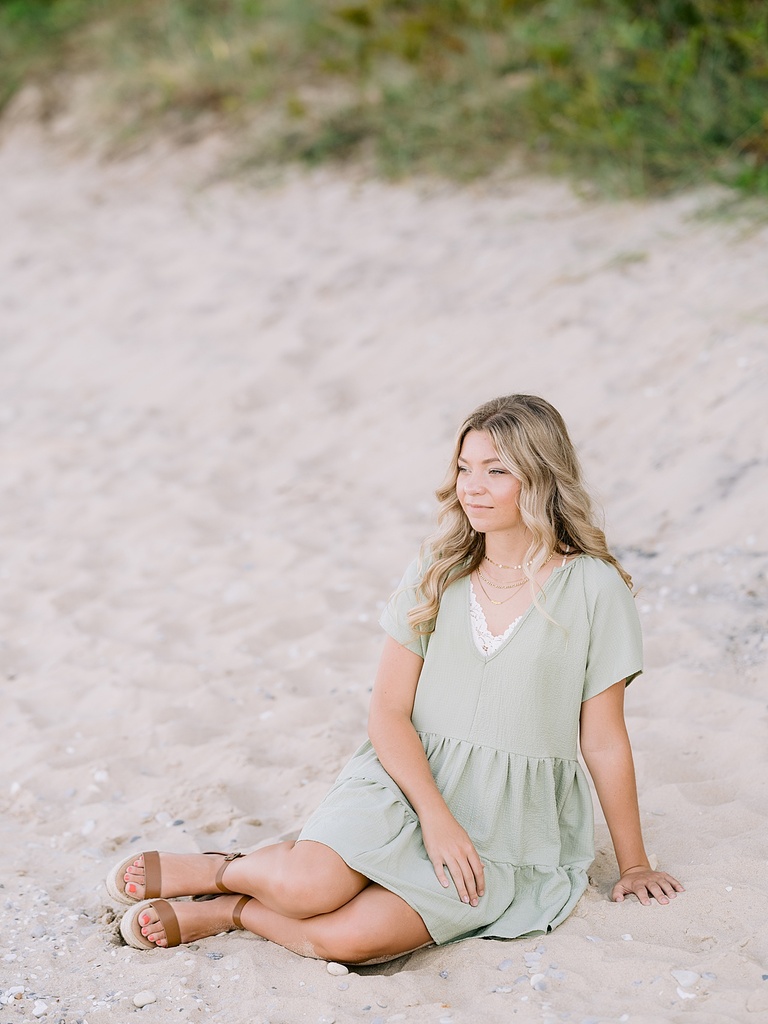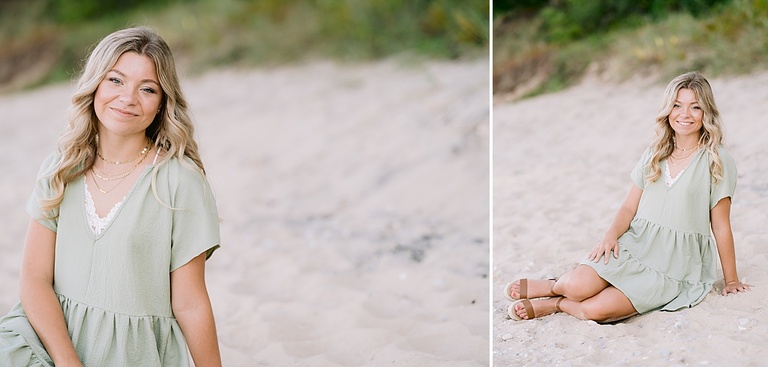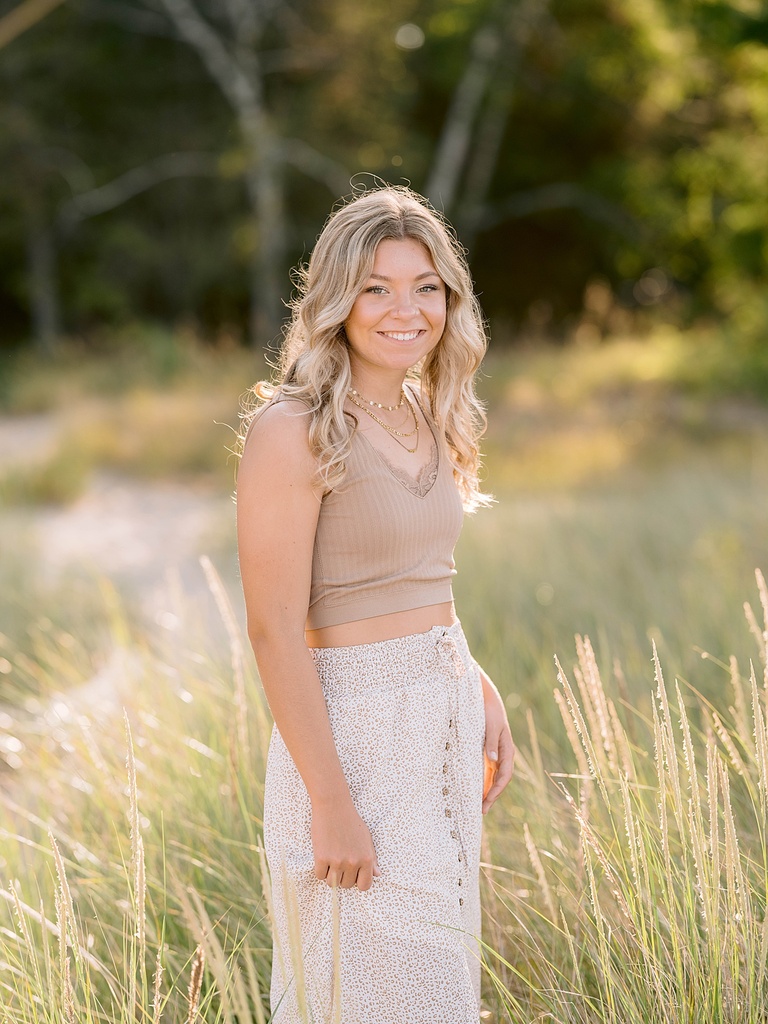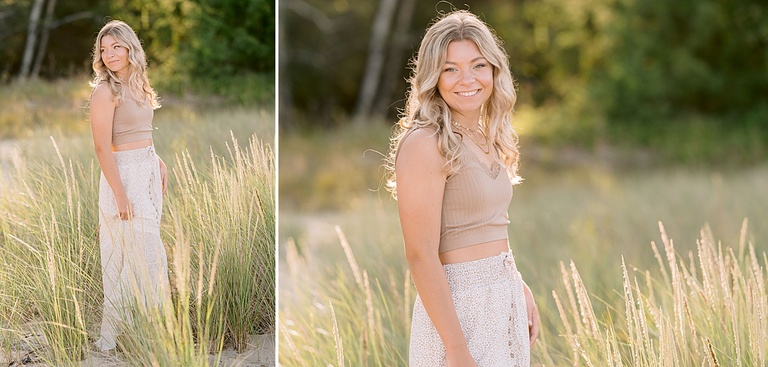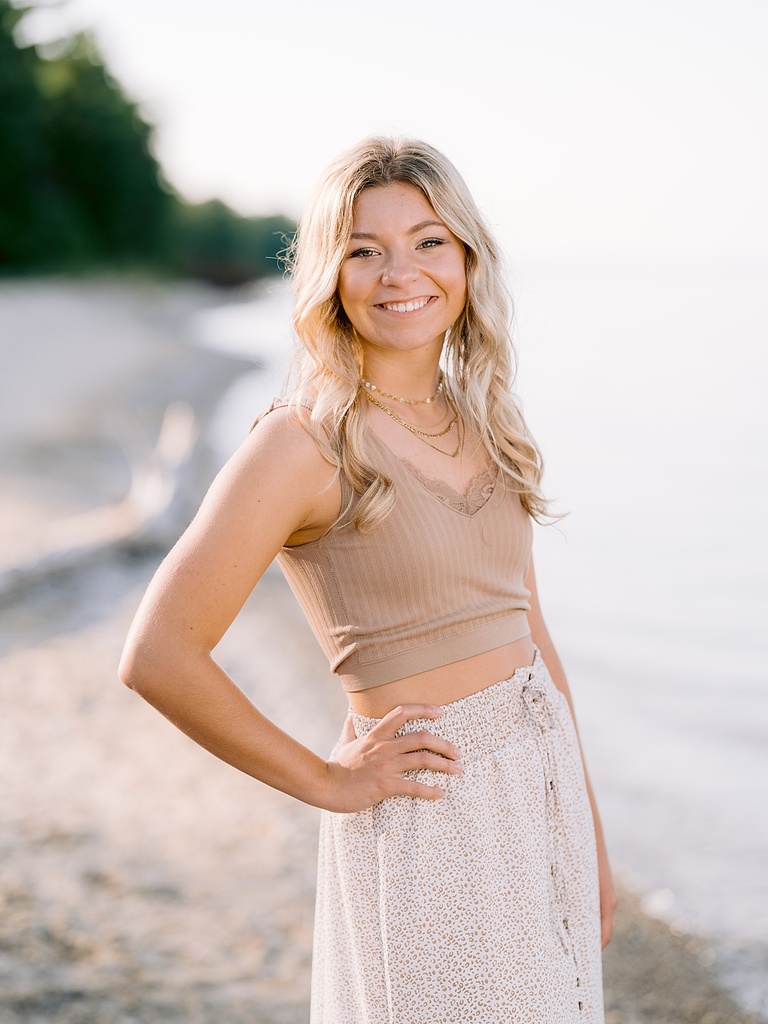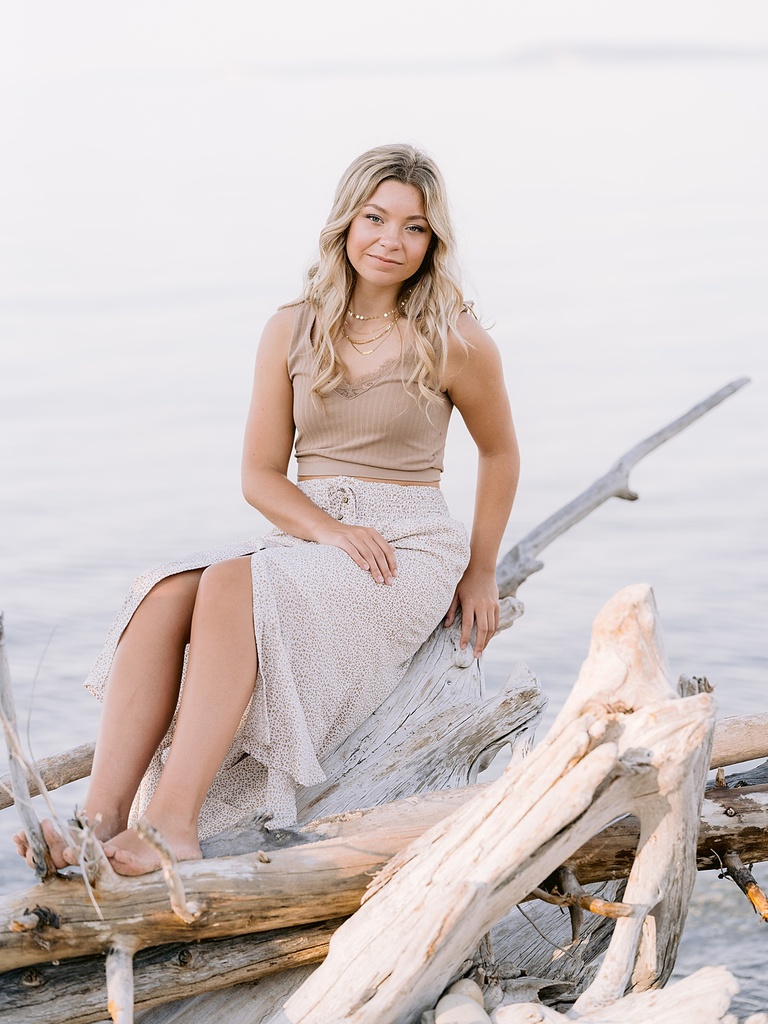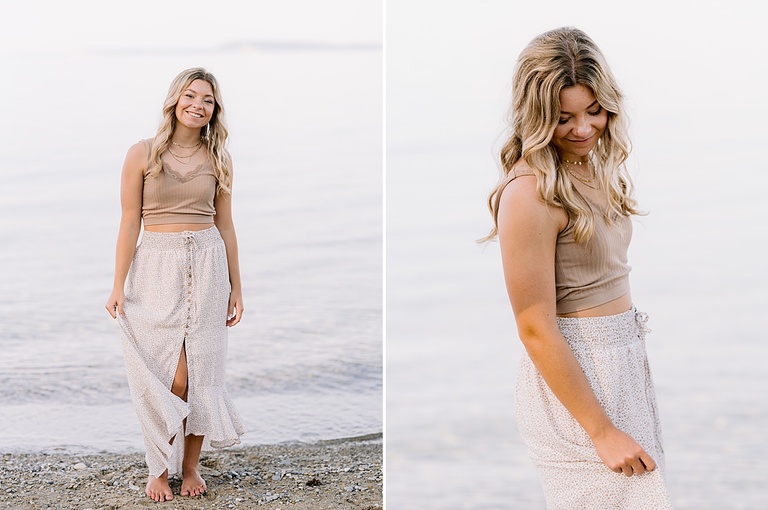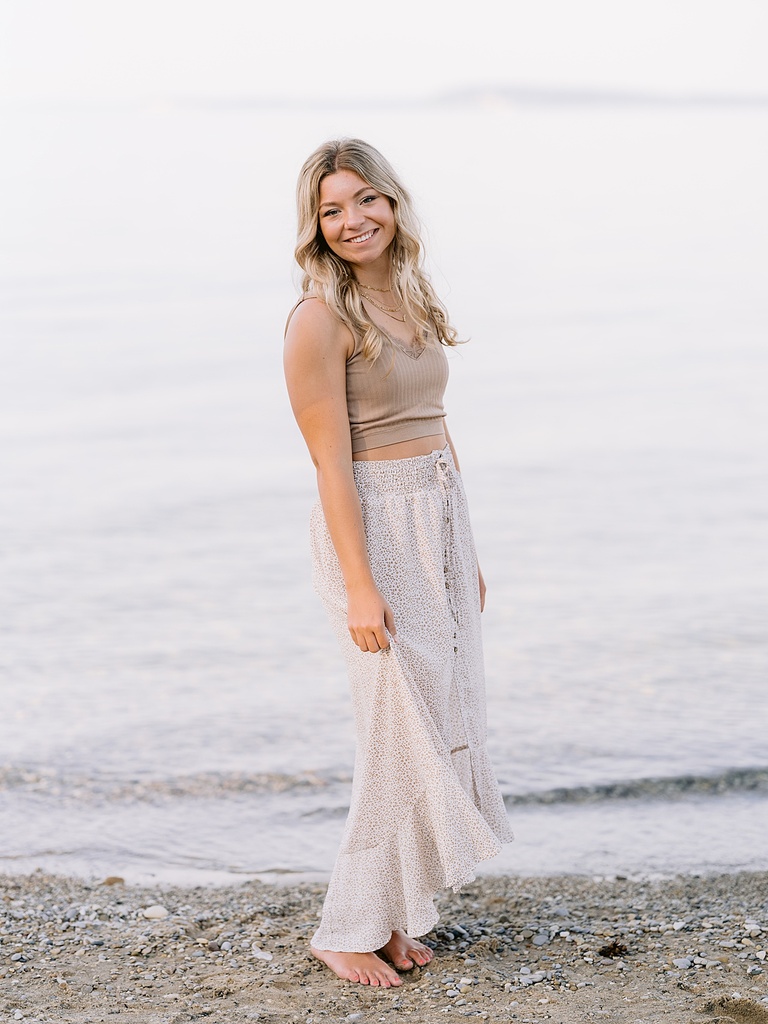 To see more portraits photographed by Cory Weber click HERE!