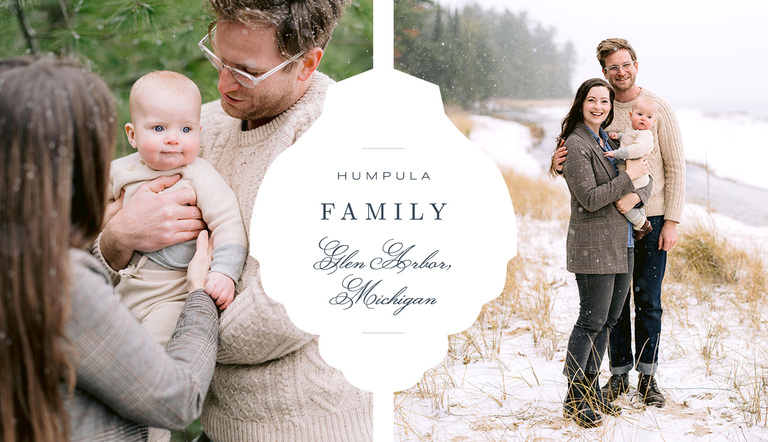 The Humpula family's Glen Arbor Michigan Family Portraits were taken on a beautiful winter day along the Sleeping Bear Dunes National Lakeshore. We know that winter isn't always a preferred time of year to take portraits but it sure makes for a beautiful backdrop, especially when snowflakes are falling!
We typically like to have a few varieties of backdrops for our portrait sessions. We began the Humpula family portraits in a cozy wooded area on a pathway that leads to the lakeshore. The family wore a variety of neutral colors that complimented the scenery at all the locations we visited. You cannot go wrong with neutrals!
The portrait session with these three was such a great time! This little guy was a trooper in the colder temps and had a blast with his parents. We love capturing these precious moments for all of our clients.
If you're up north this winter I would highly suggest getting some fun, snowy photos in this gorgeous area.
Click here to learn more about the family portrait sessions we offer! This page will show you our price packages, reviews, and even steps to prepare for your own family portrait session!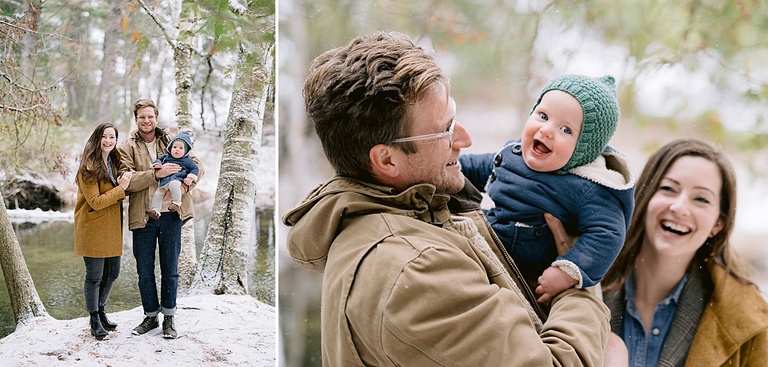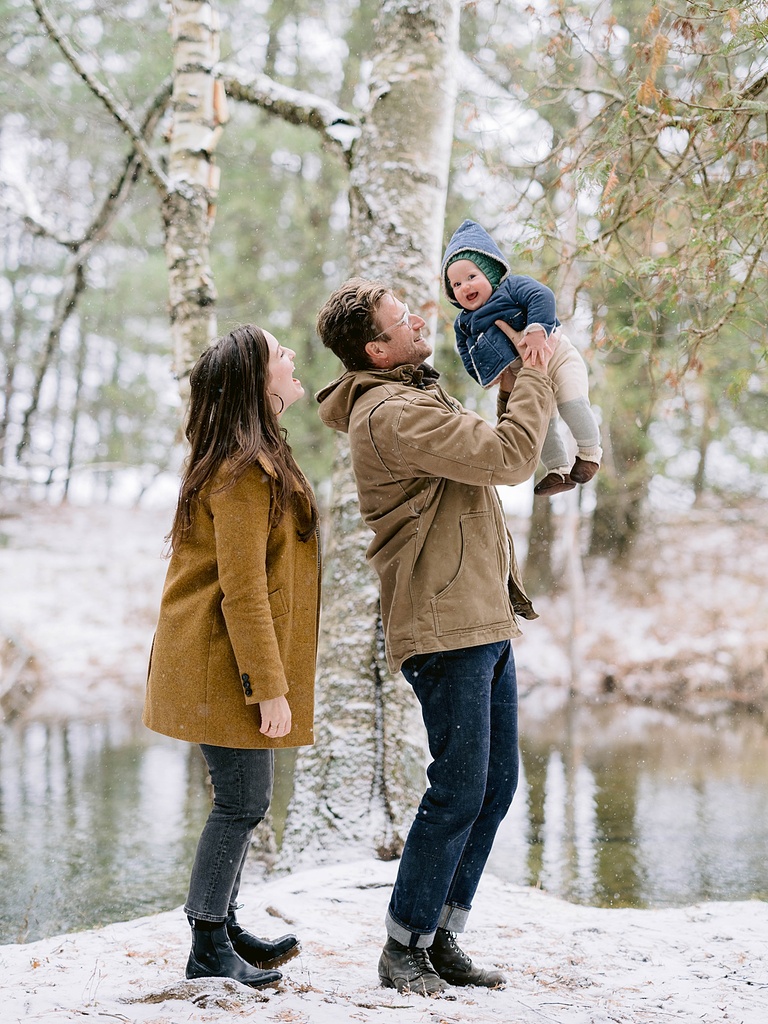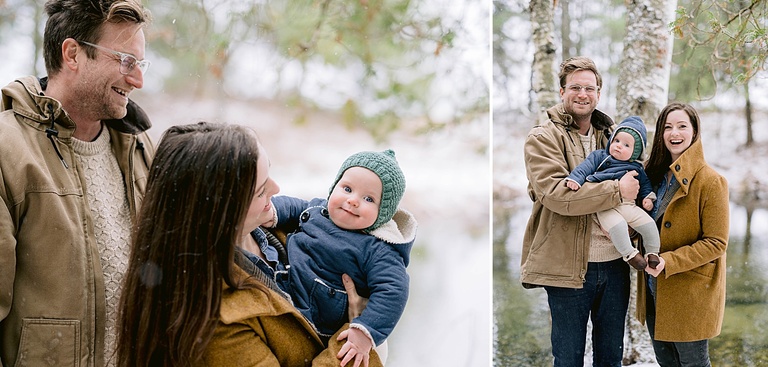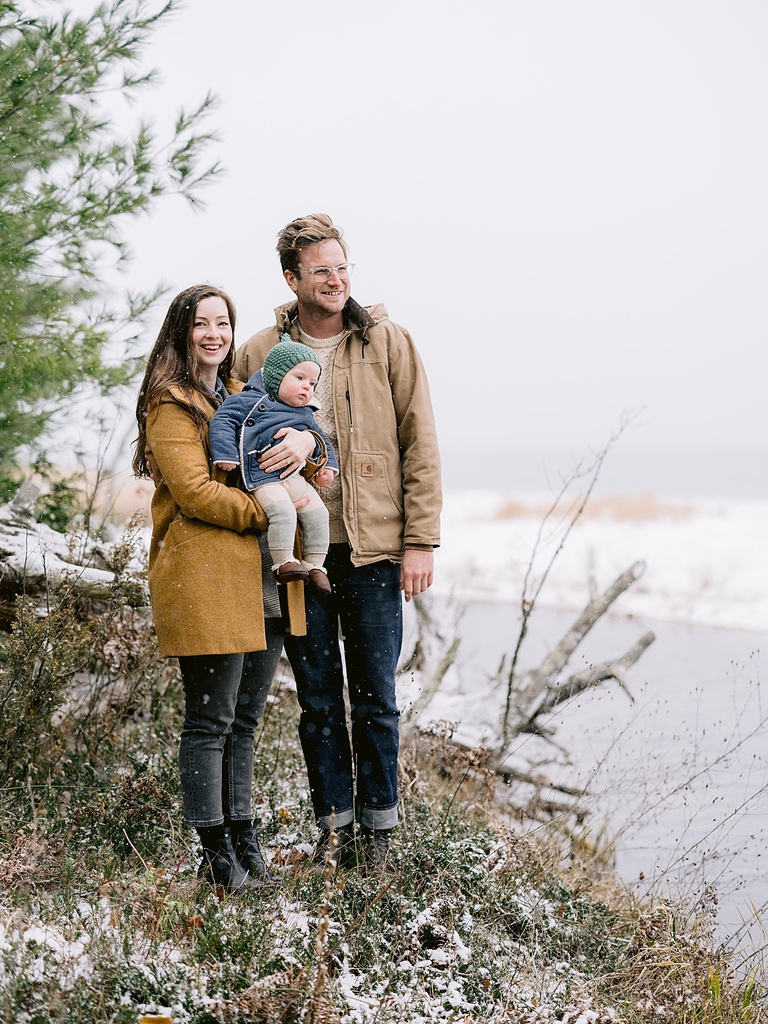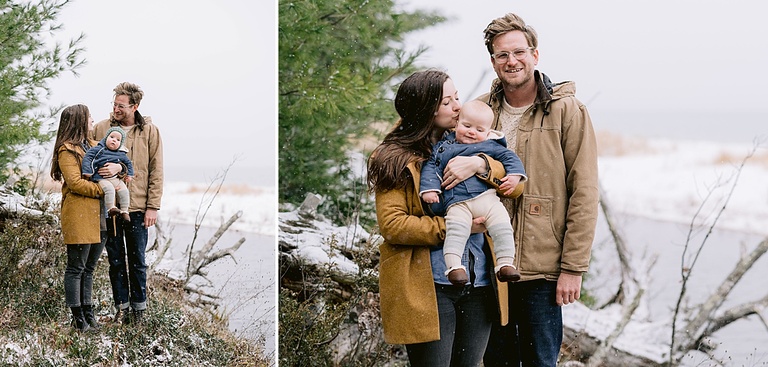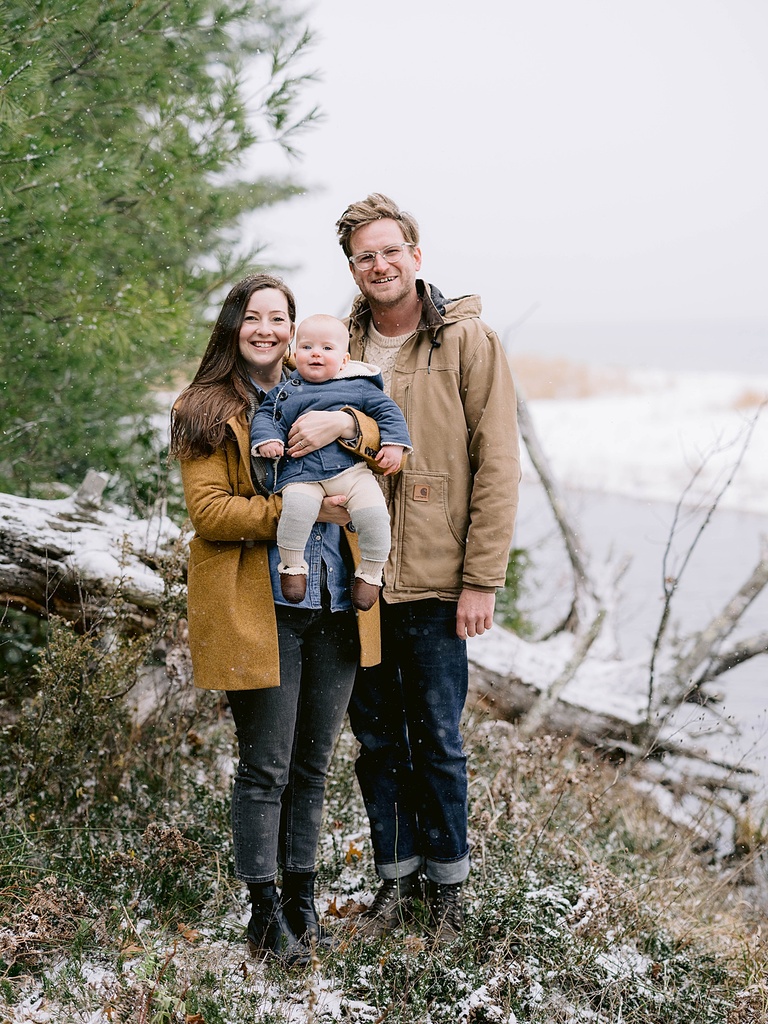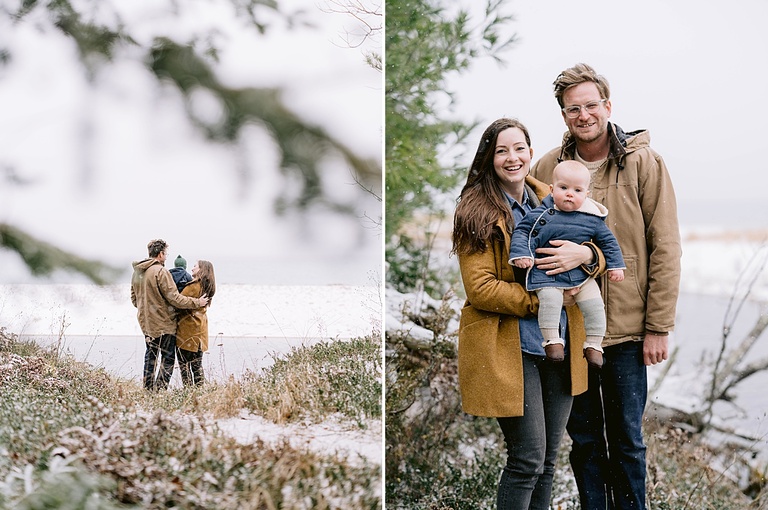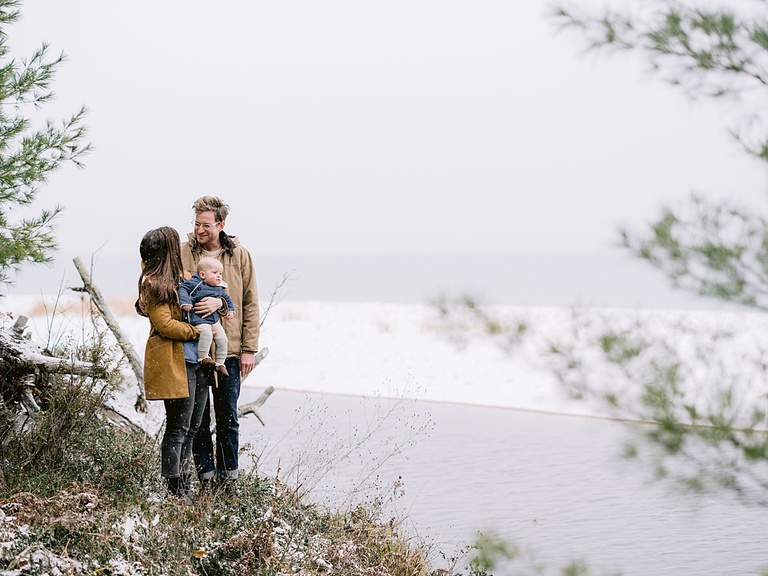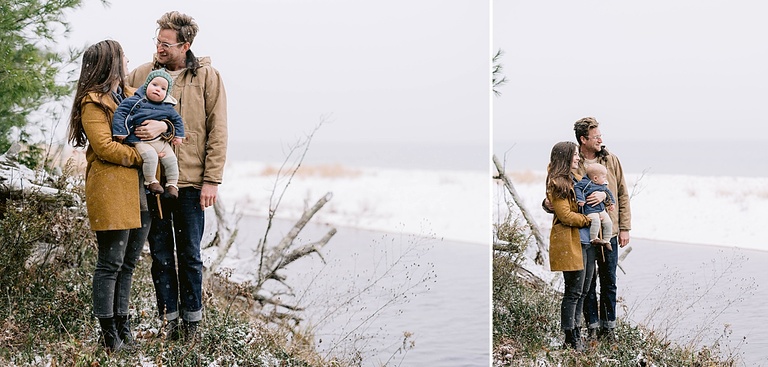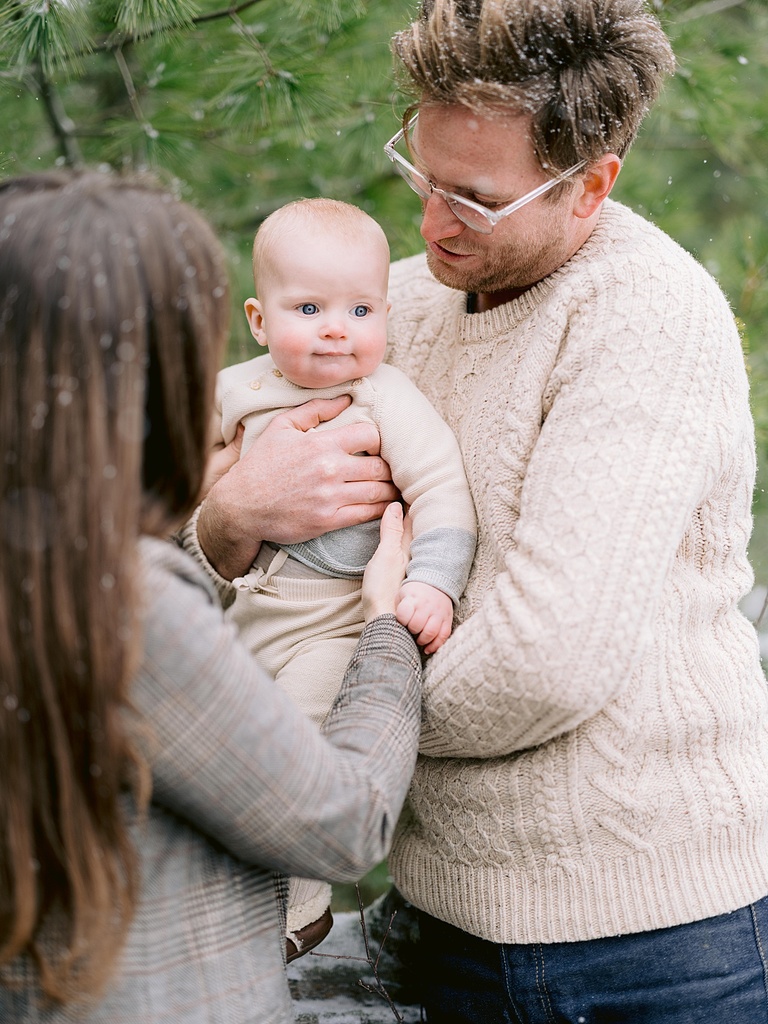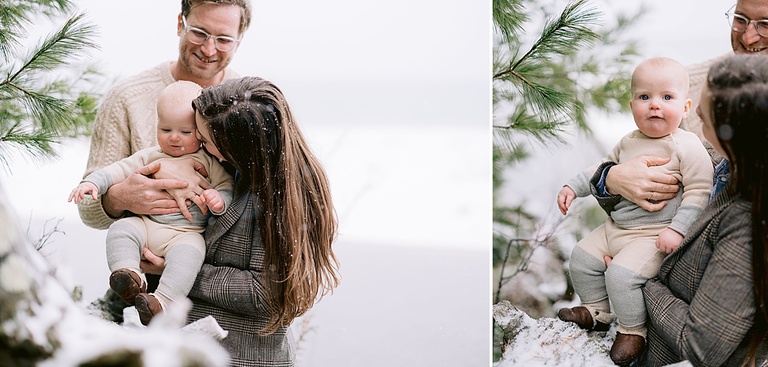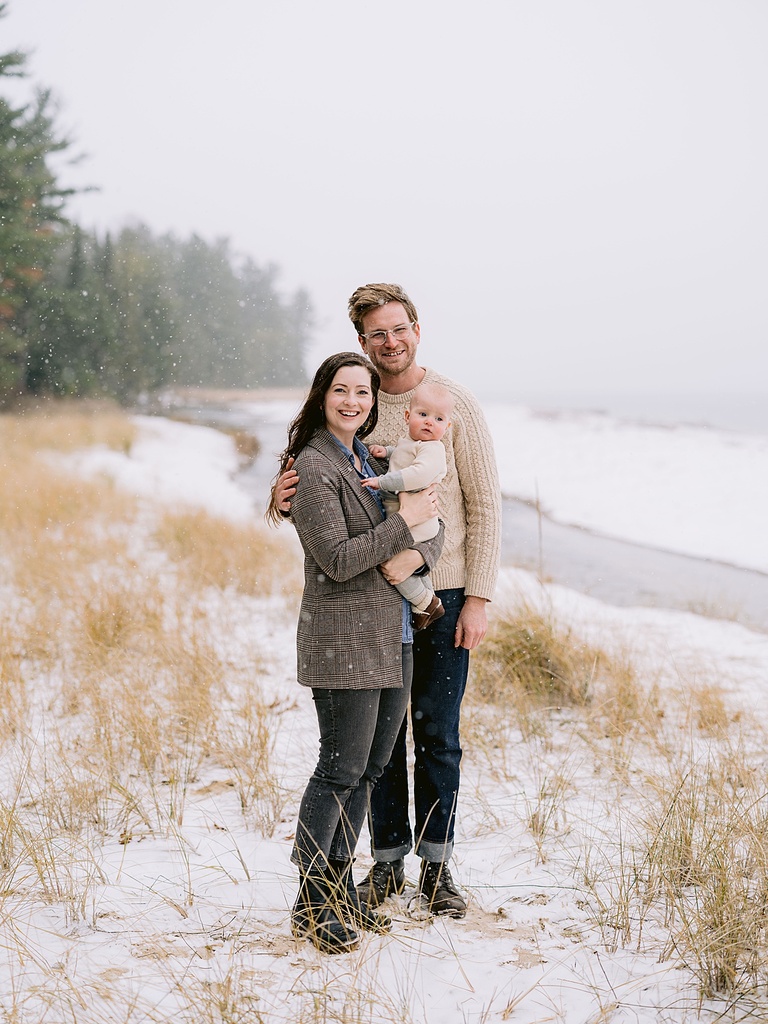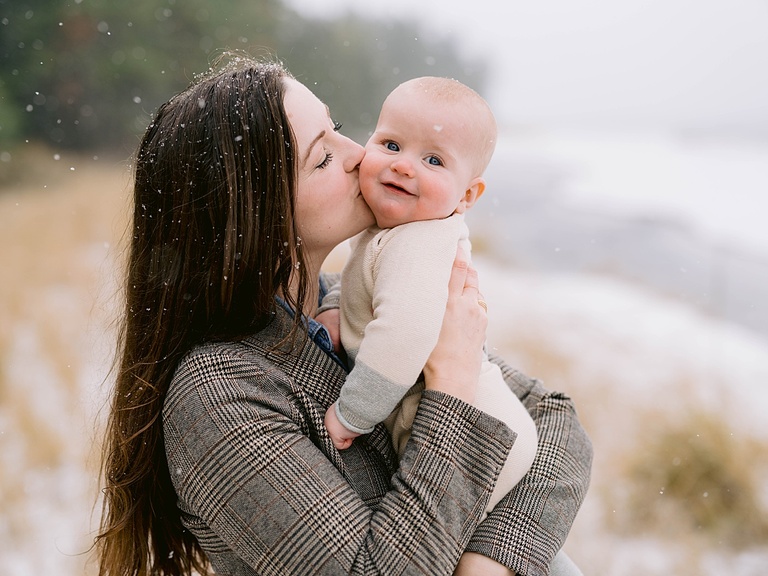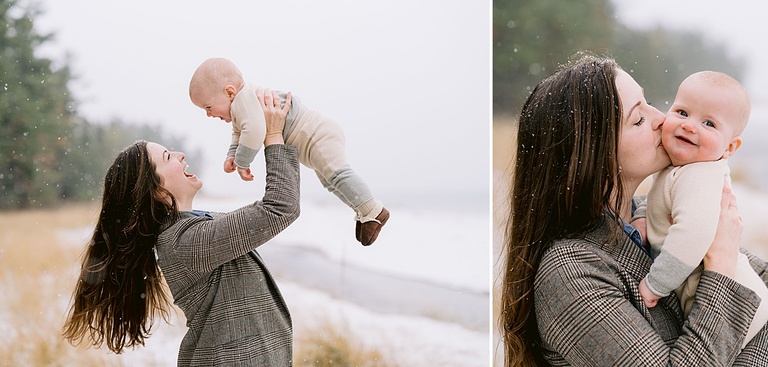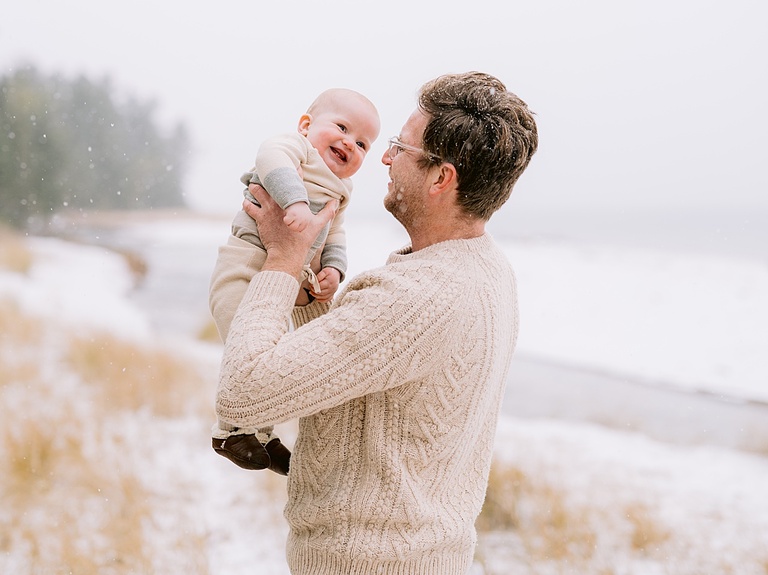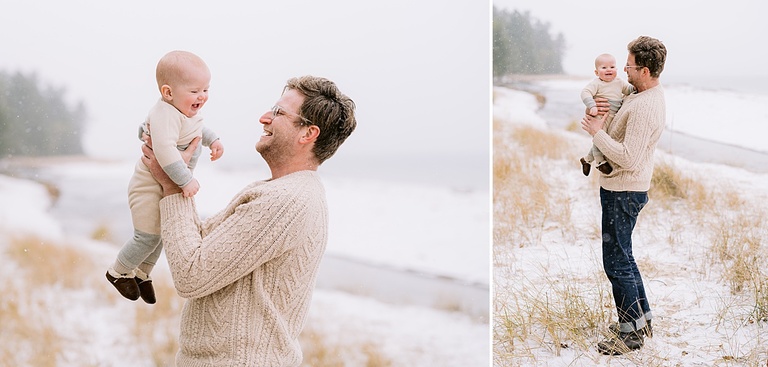 Glen Arbor Michigan Family Portraits Photographer: Cory Weber
We also have more adorable families on our blog that you can view HERE!