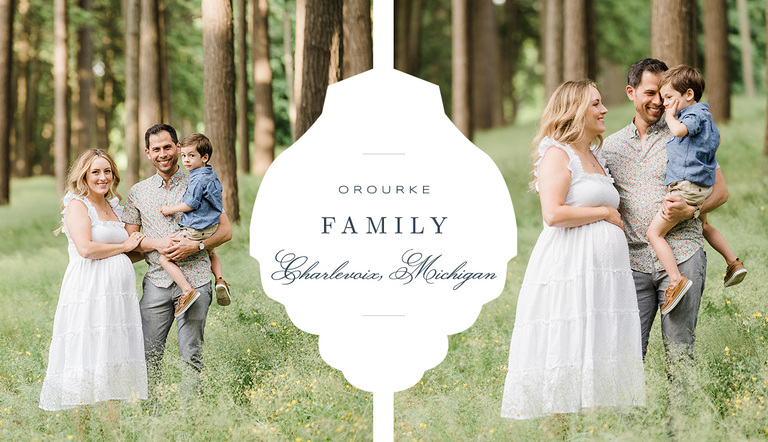 The Northern Michigan maternity family portraits took place on a warm evening in June. What a beautiful session! The O'Rourke family were vacationing near Walloon Lake and we were able to take some amazing family and maternity photographs!
The woods of Northern Michigan make an incredible backdrop for any session! First, I took some photographs of the family together. These pictures are so lovely. A family smiling and playing together. Then, we switched over to maternity photos with Cali. The glow of the evening sun and her white dress give the photos a very soft, beautiful feeling. 
After these shots in the field of wildflowers, we moved down a wood chip path. We love capturing real moments of joy at all our sessions. From pointing things out to a child on a path, tossing a child into the air, and taking a moment to pick flowers for mom. It is the little moments that we like to capture that our clients can cherish for years to come.
Then, after we finished playing in the woods, we moved out onto the shoreline. I always like to shoot in multiple locations. What could be better than a Northern Michigan beach! We got some fantastic shots of the family with the lake and shoreline in the background. After, we took some more relaxed and playful shots of the family. As well as, some beautiful moments shared by the couple. 
While beside the water, we got some more maternity photos with Cali. The sun setting paints her with golden light. I really had a lot of fun with this blended session. We then took some more fun photos on the rocky beach. Then, we ended our Northern Michigan Family Portraits with shots of the family sitting on the rocks. 
Traveling to Northern Michigan this summer with your family? Please, get in touch with us by clicking here!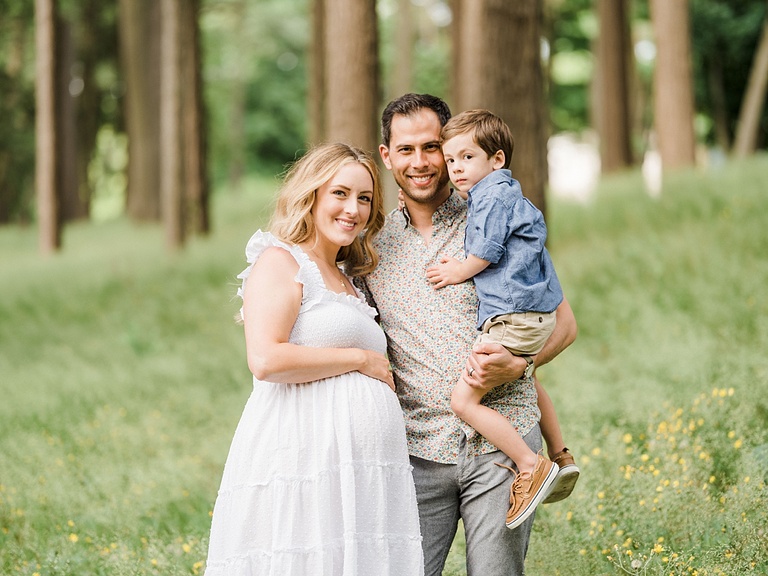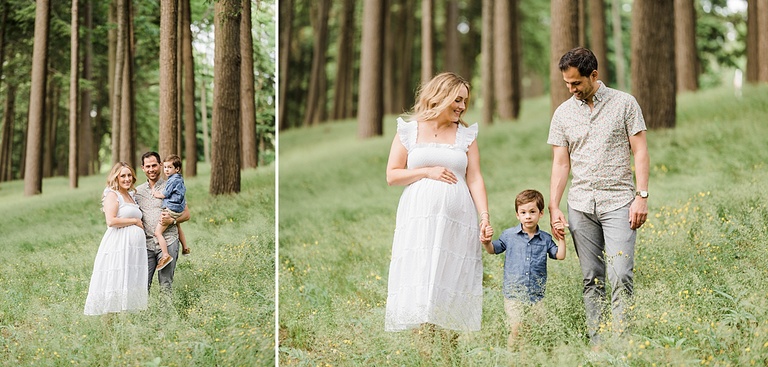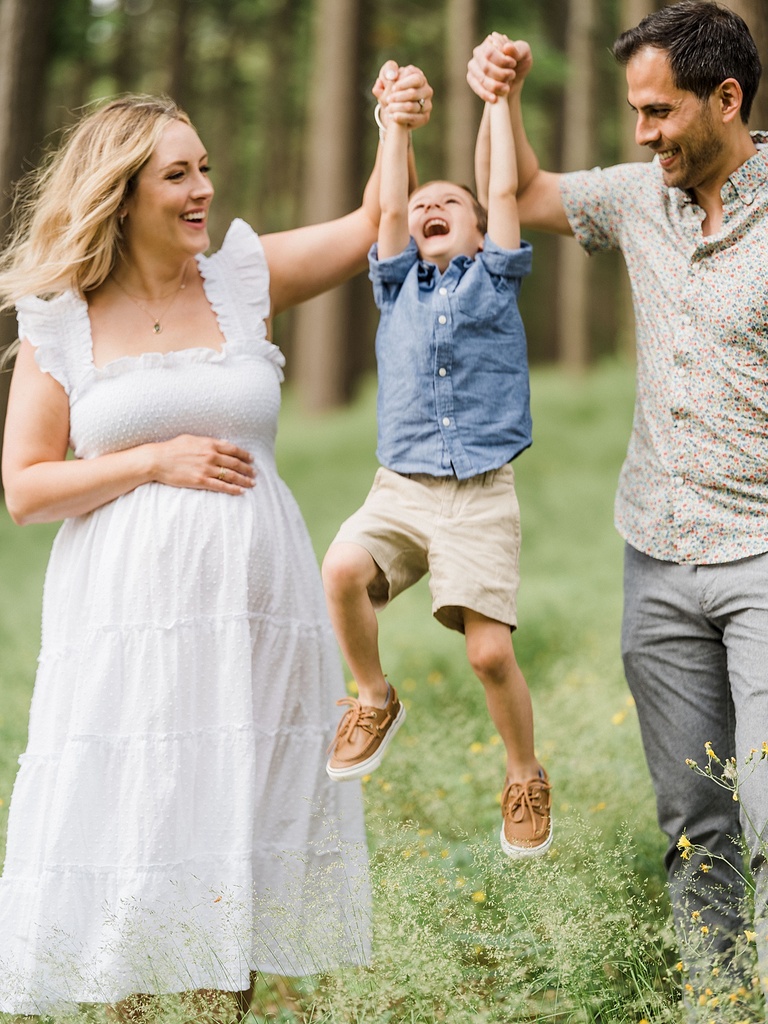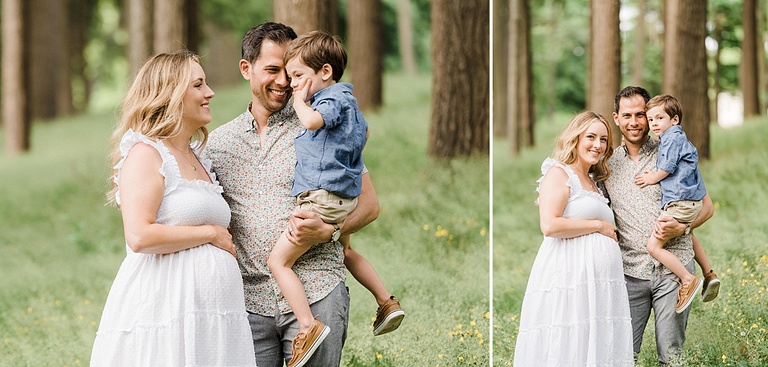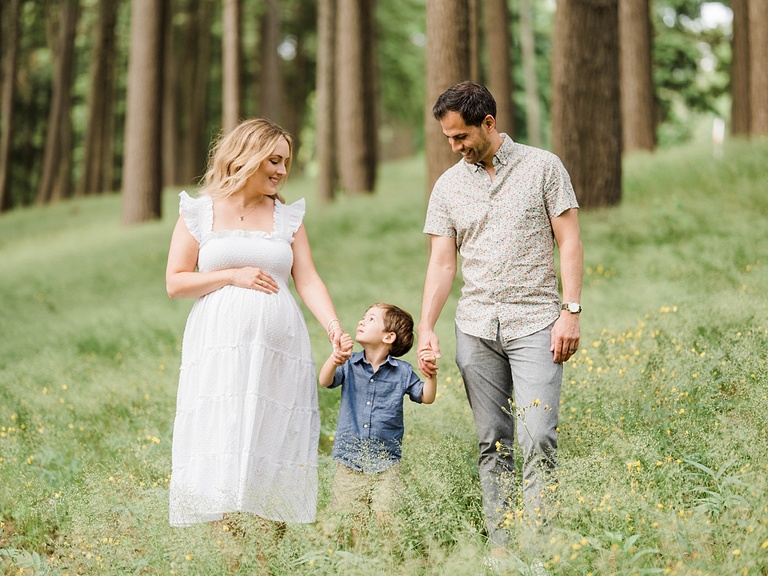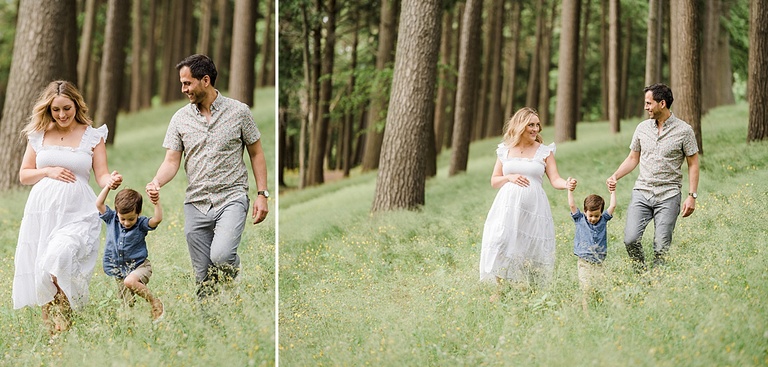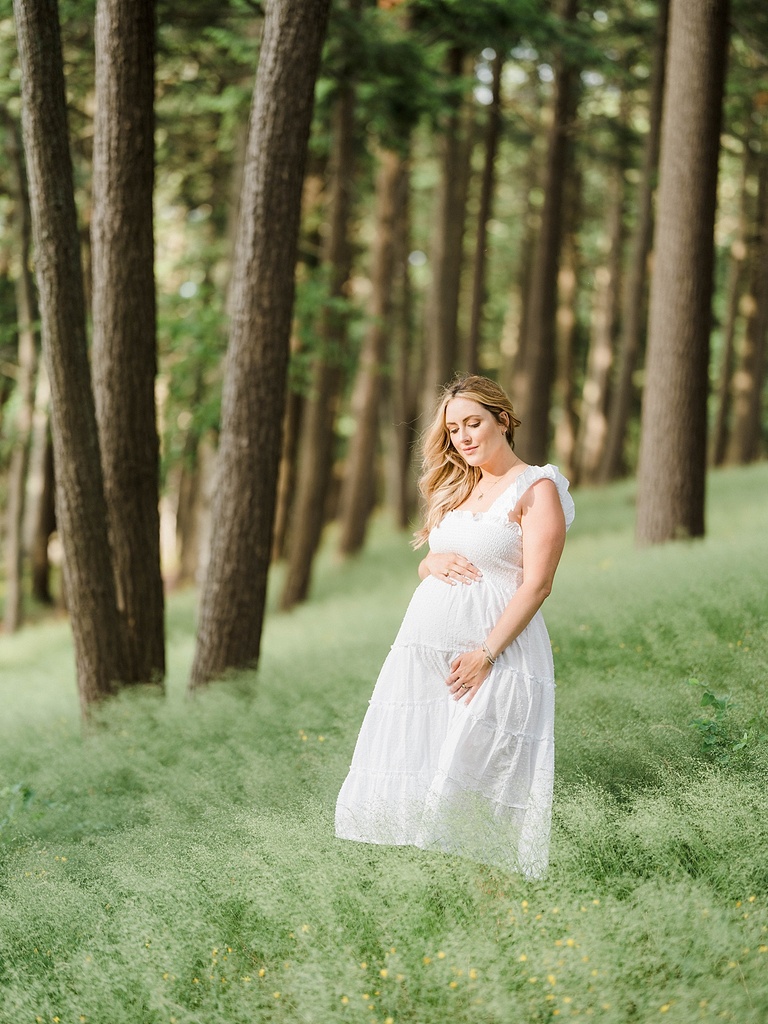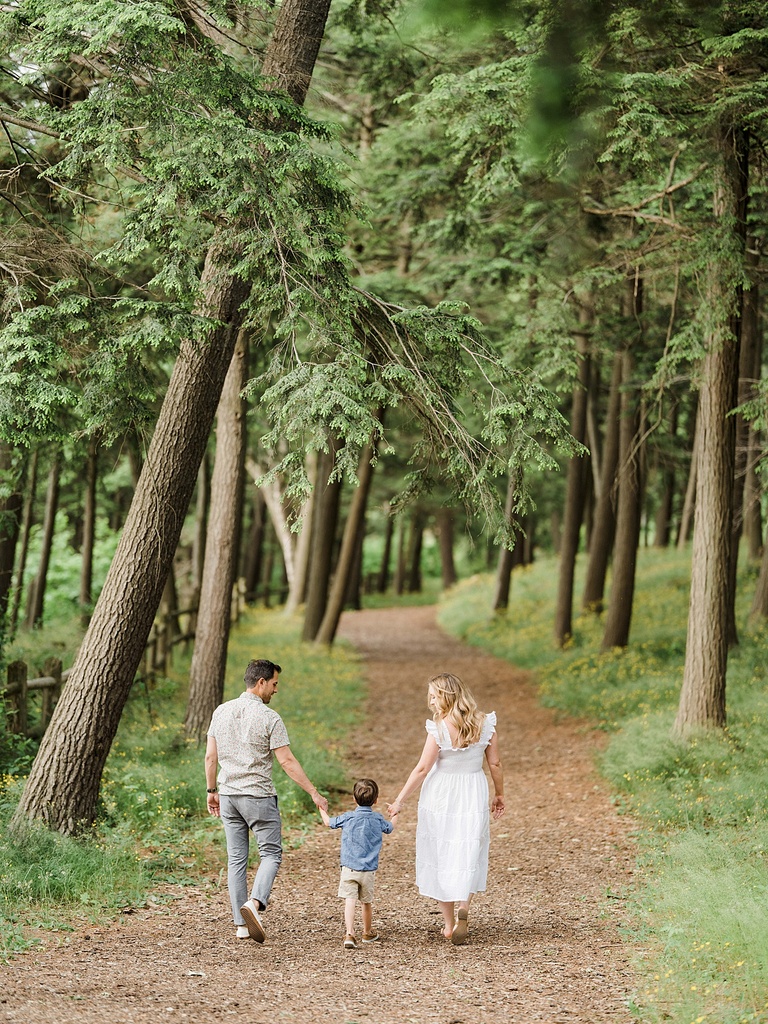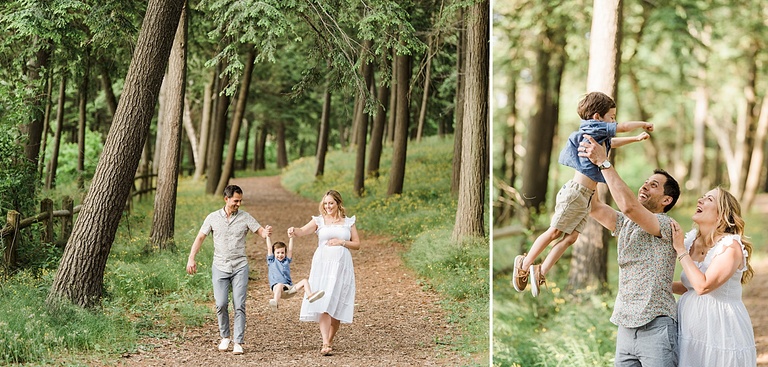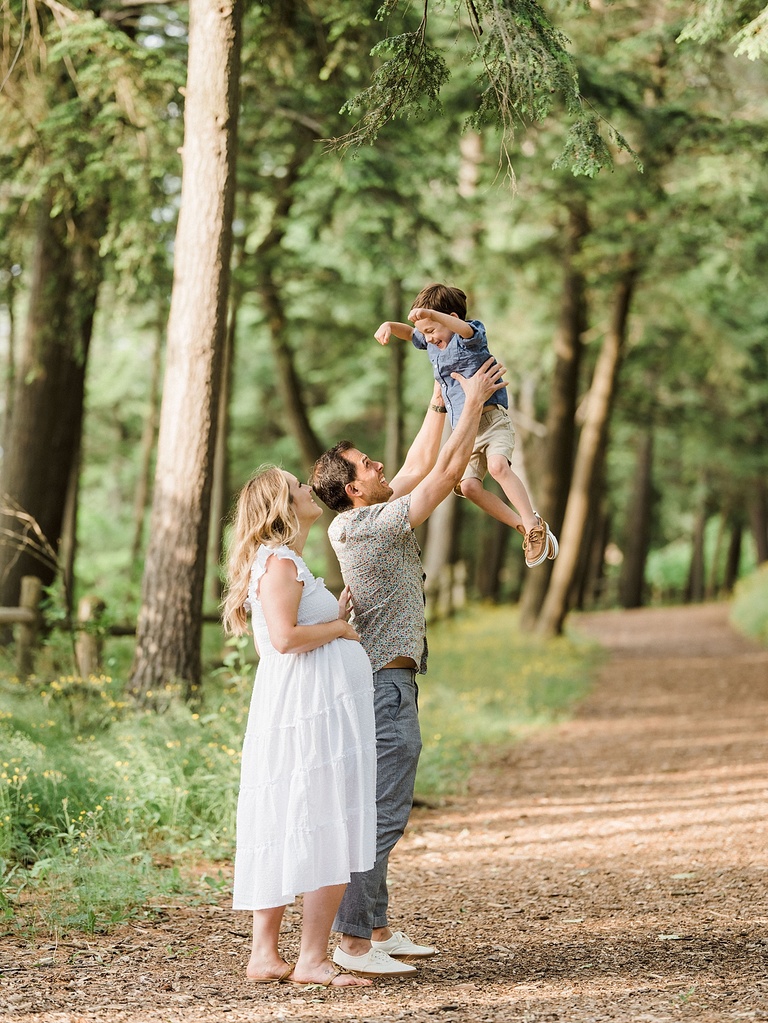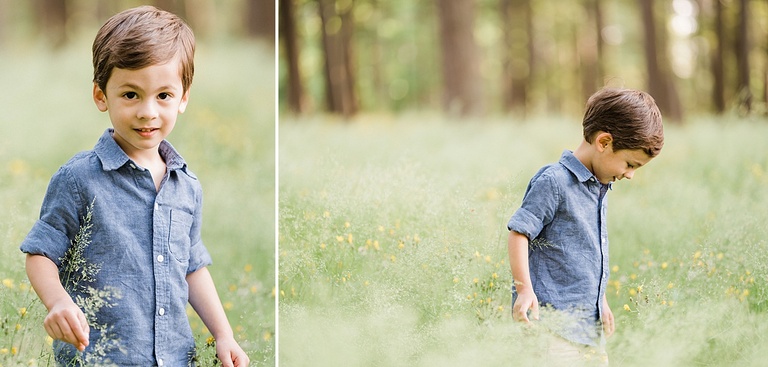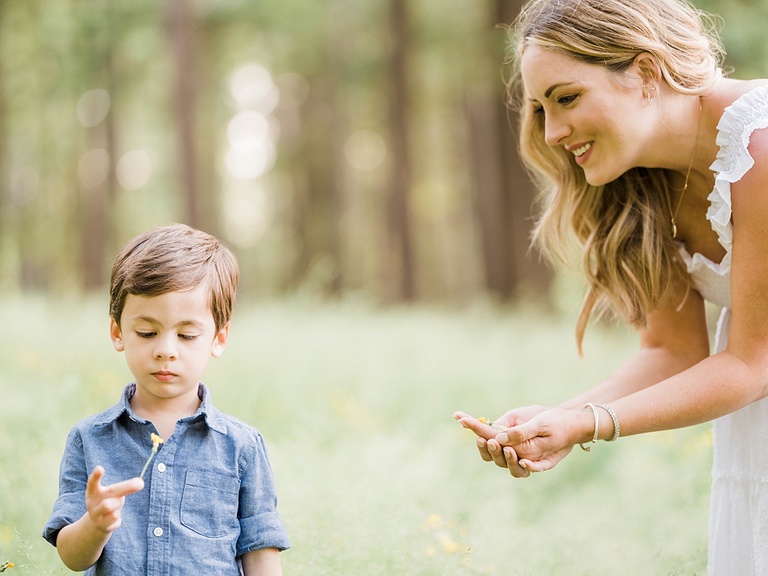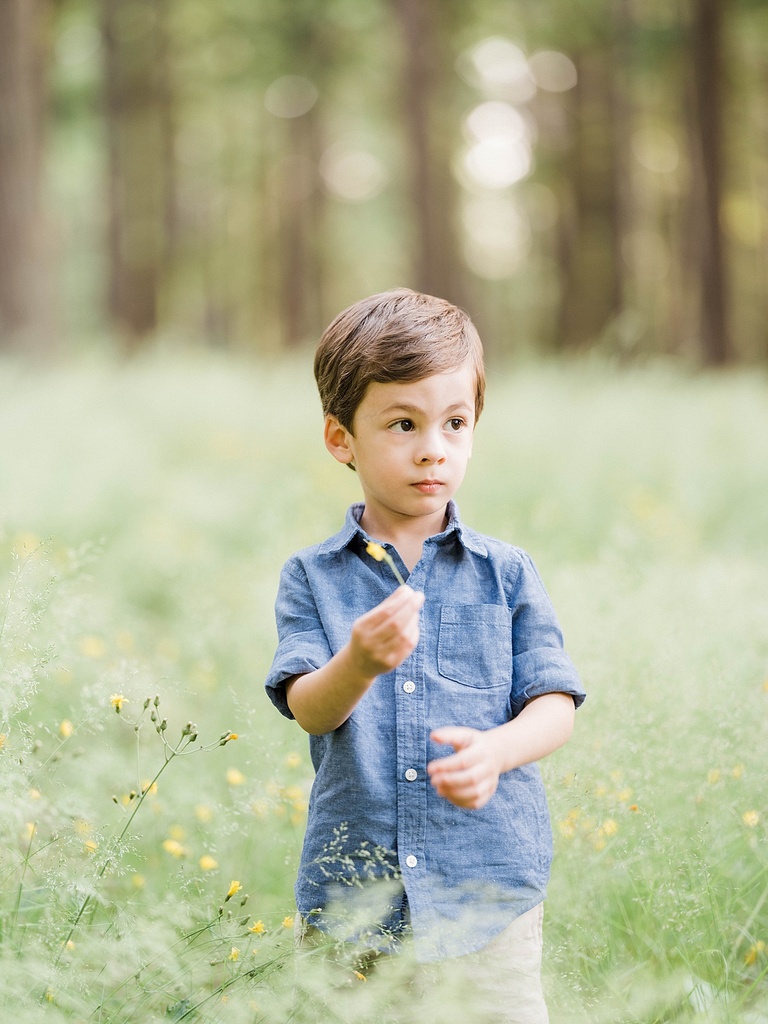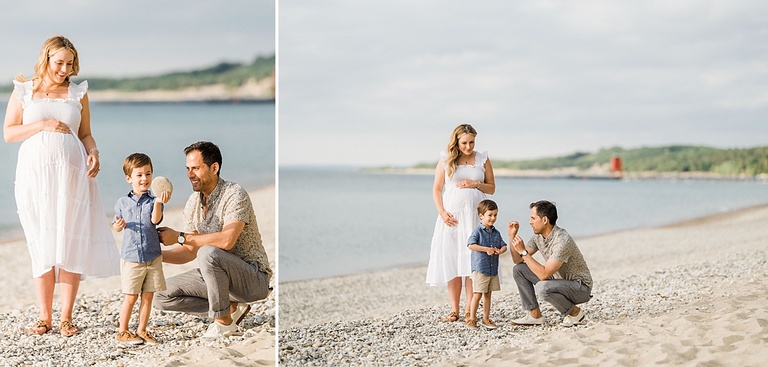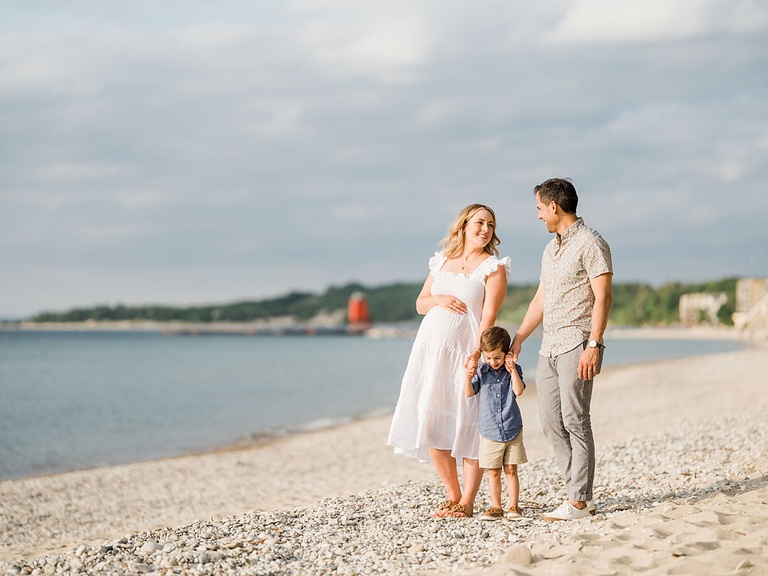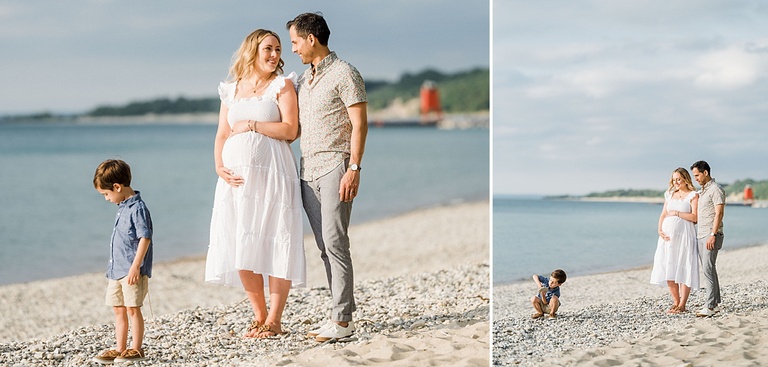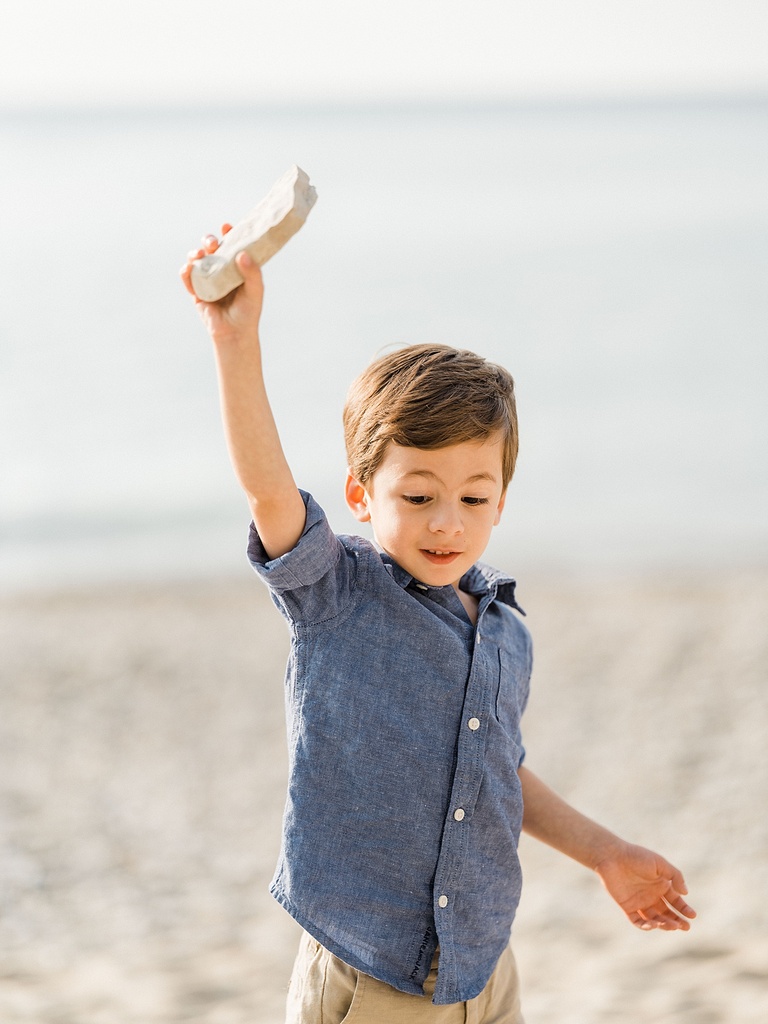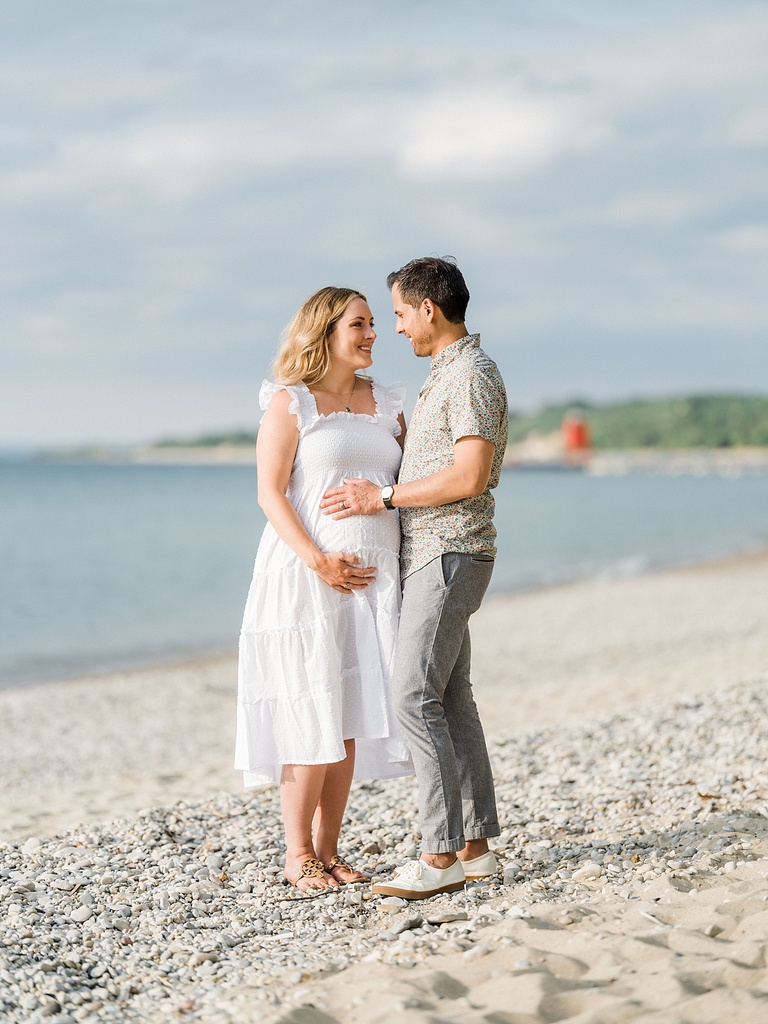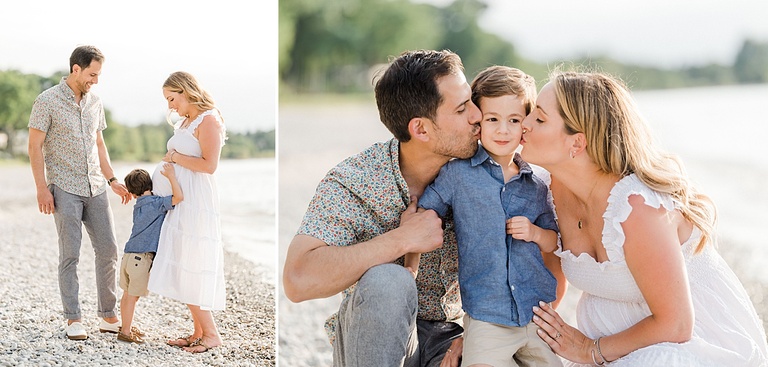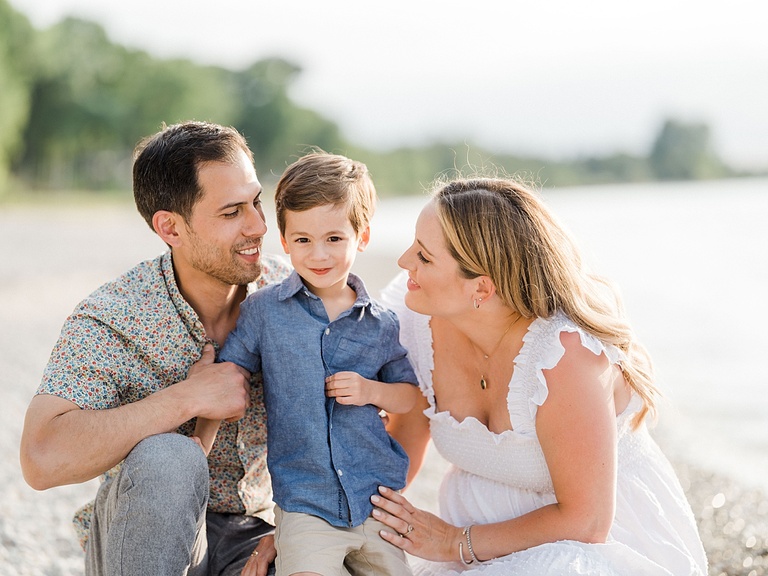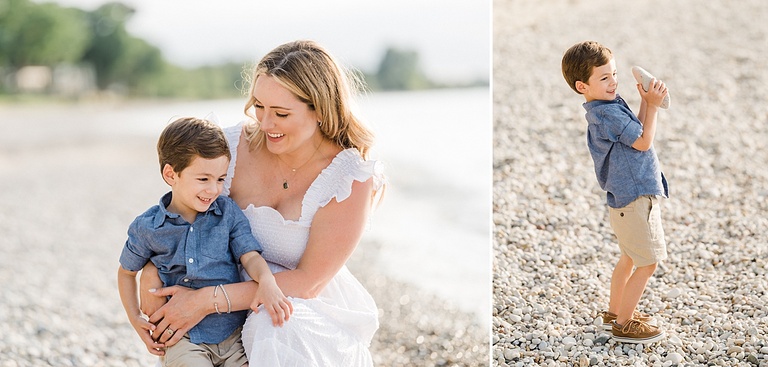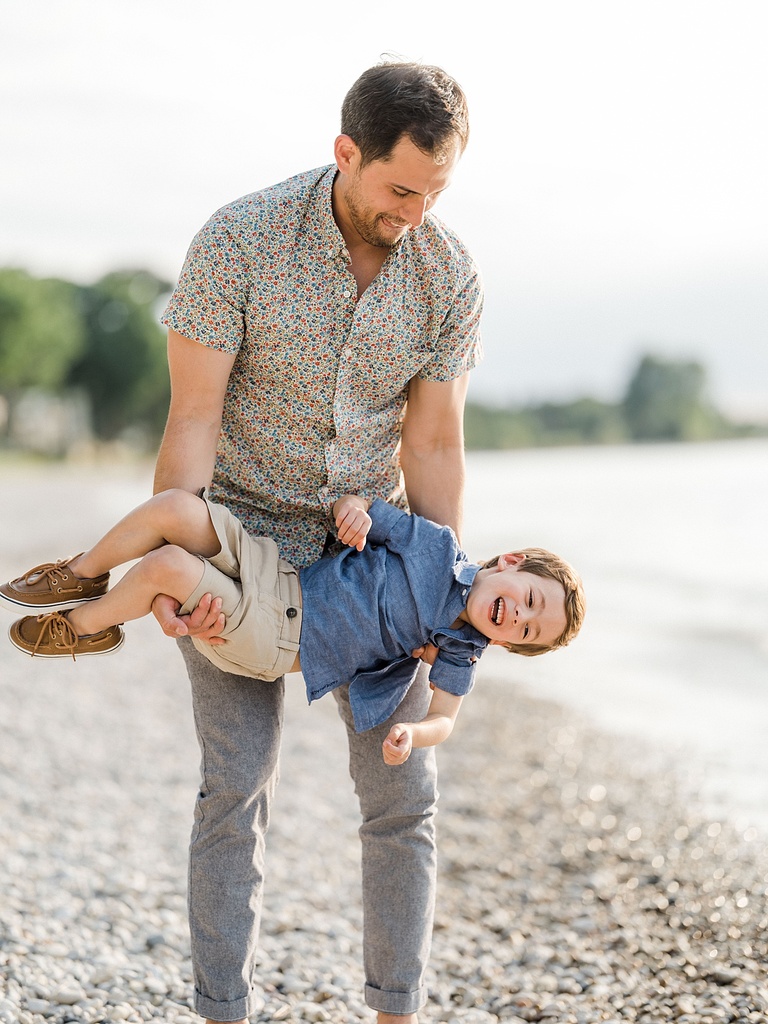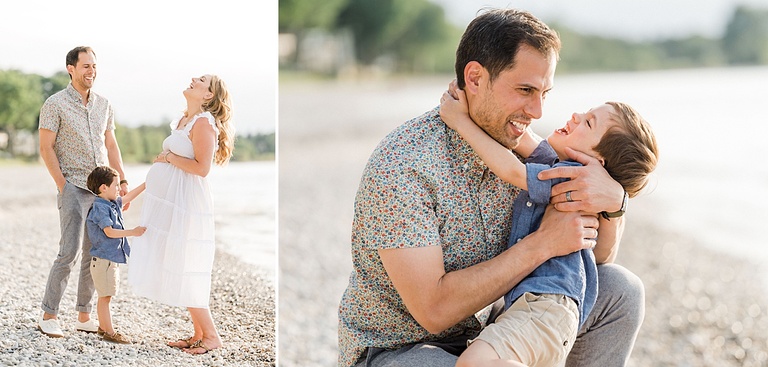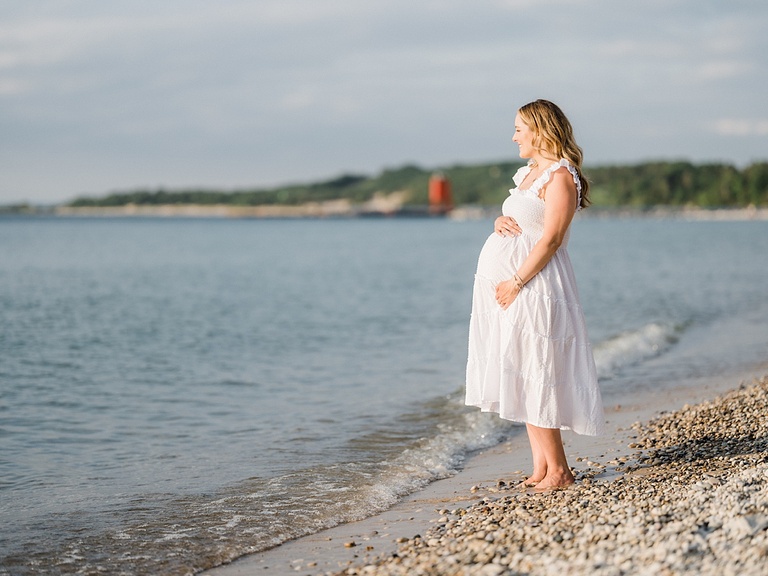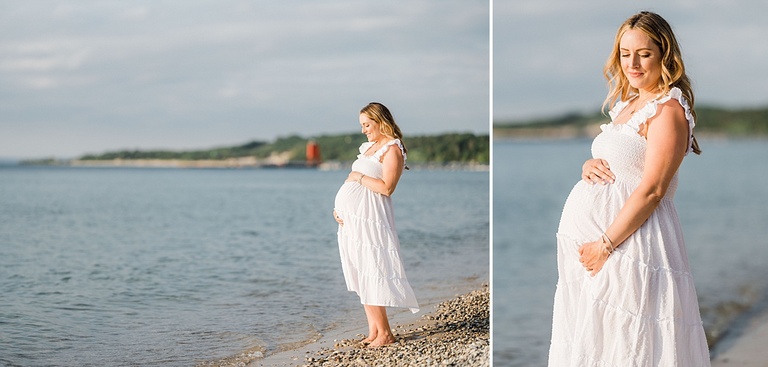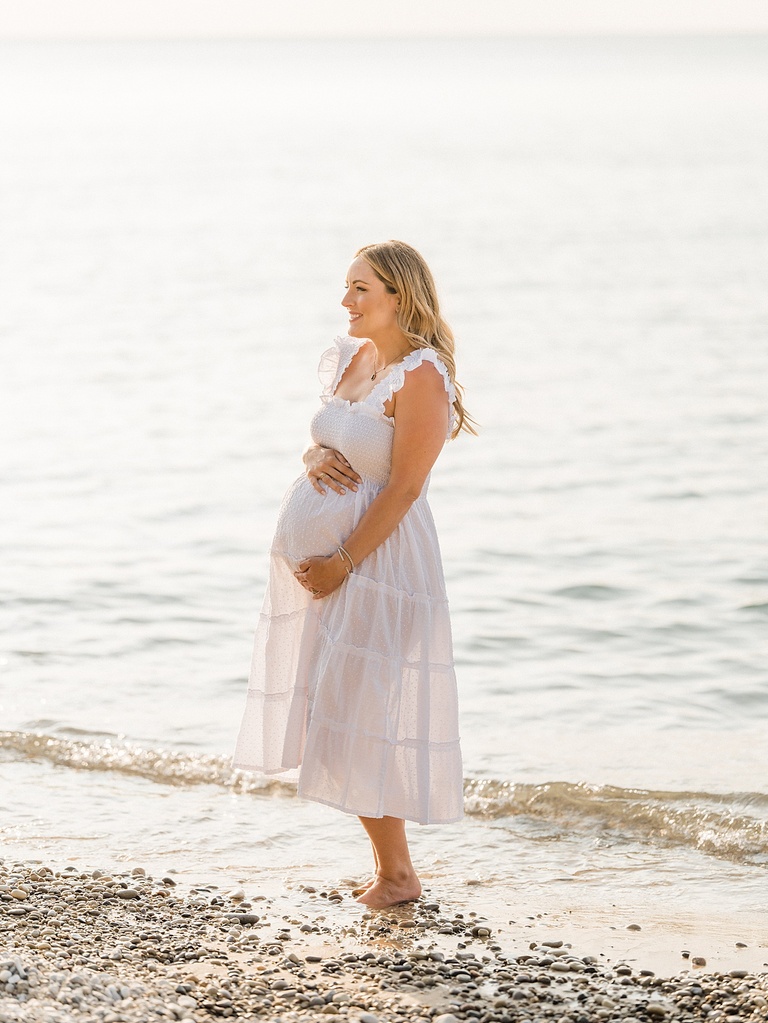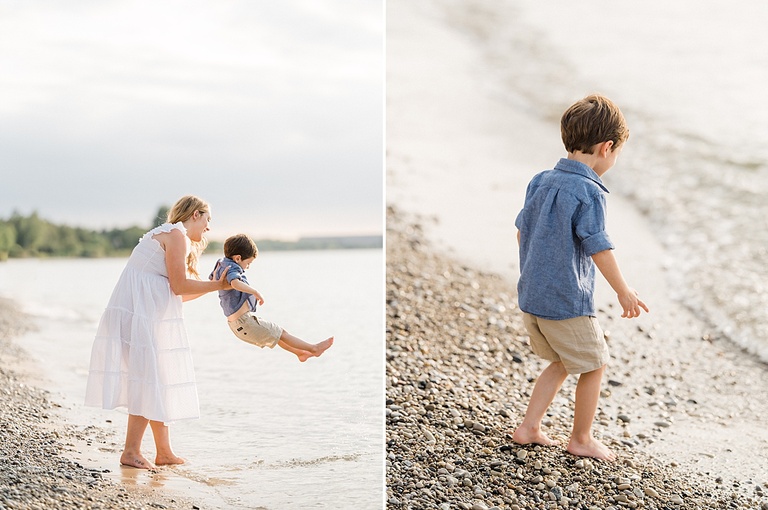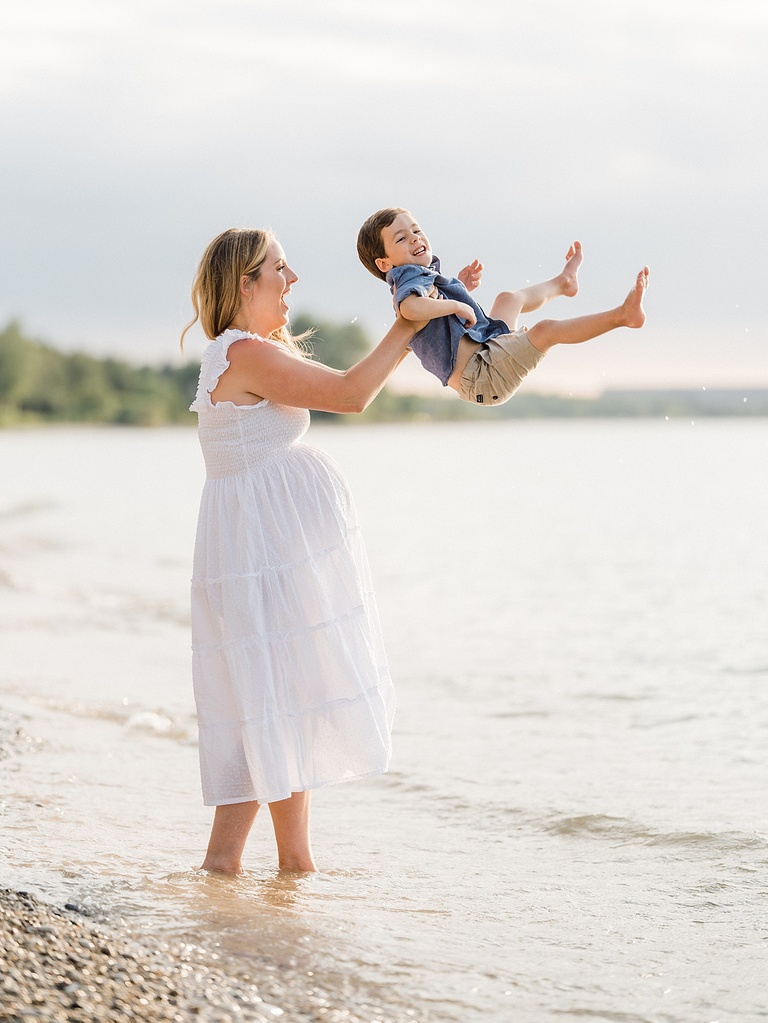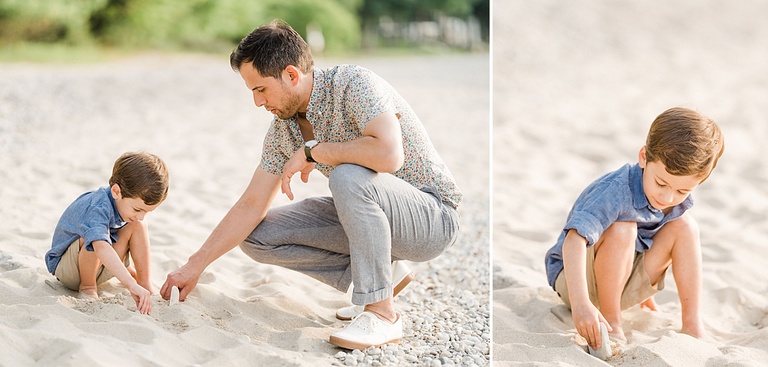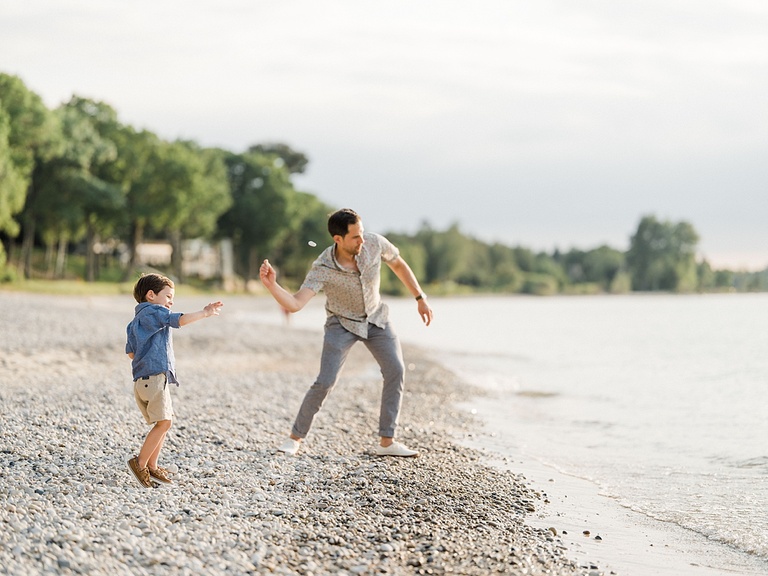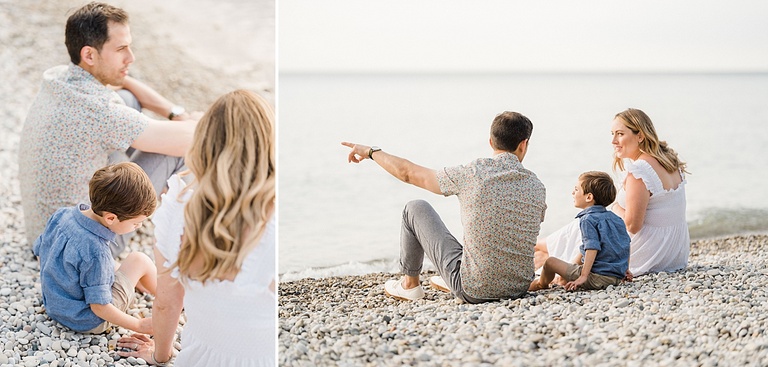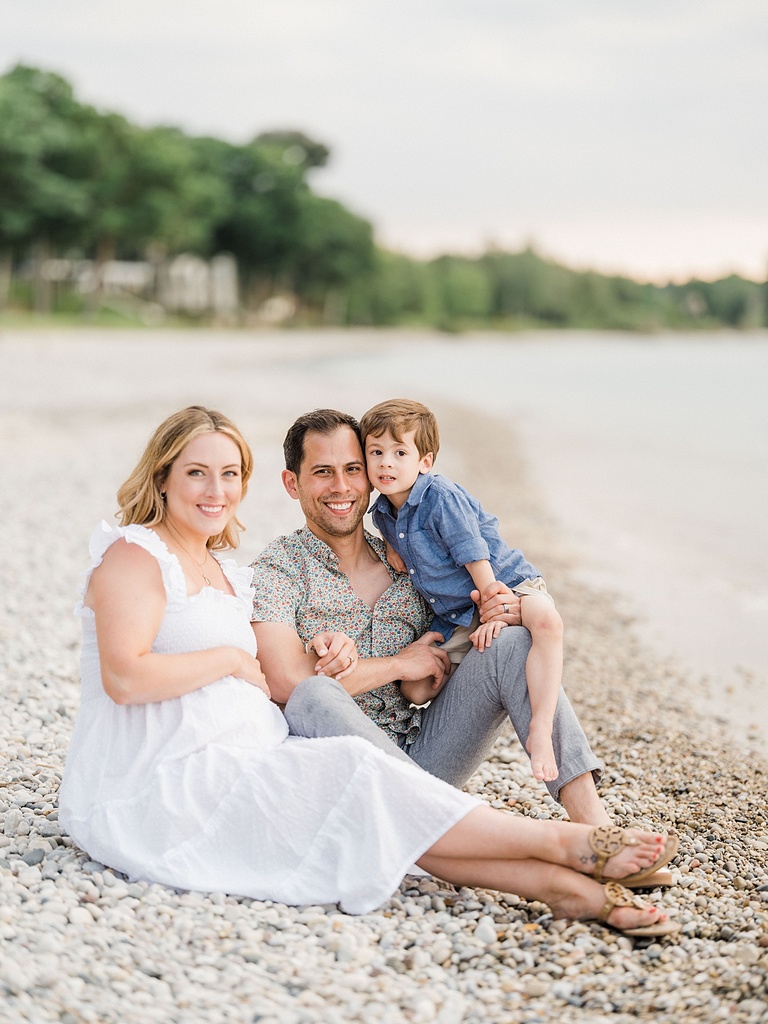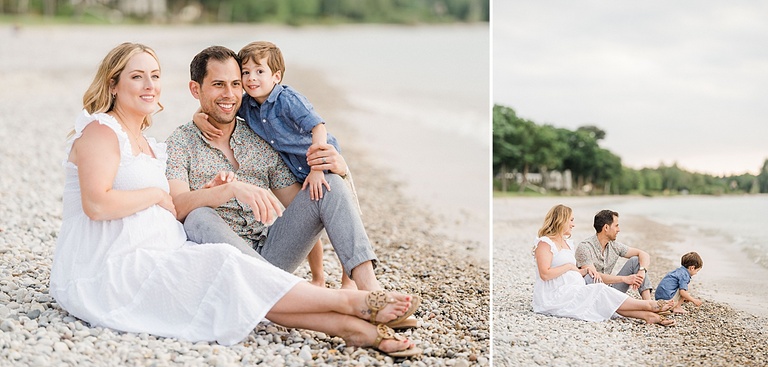 Northern Michigan Maternity Family Portraits Photographer: 
Cory Weber
Also, take a look at gorgeous families on our blog that you can view 
HERE
!
Click
here
to learn more about the Walloon Lake area!