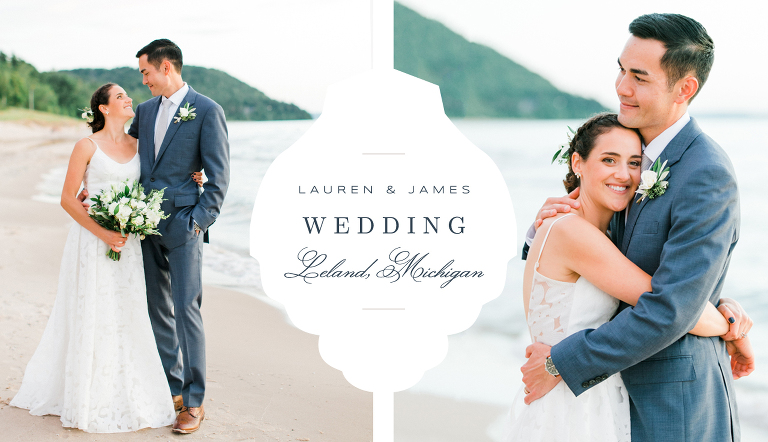 Lauren & James's charming Old Art Building wedding in Leland was the perfect summer celebration! This relaxed wedding allowed The Weber Photographers' Associate Photographer Megan Newman to capture all the beautiful moments that the couple will no-doubt cherish forever.
The two got ready for the day at Lauren's parent's home which sits high above Lake Michigan. This sunny summer day allowed for views of Lake Michigan and its vibrant turquoise waters at its finest!
Lauren carried those Leland blues into there wedding invitations and she even had baby blue suede heels! She completed her ensemble with a bouquet filled with white roses, peonies, and green foliage. James wore a classic blue suit and a white rose boutonniere. All of the bridesmaids dresses were also different shades of blue to again reflect the Lake.
Lauren & James were wed in downtown Leland at the Old Art Building (A.K.A. the Leelanau Community Cultural Center). Their ceremony was held on the lawn where they were surrounded by friends, family and many ancient trees.
The reception to follow did not disappoint either. Dinner was held outside under a gorgeously appointed sailcloth tent while dessert and dancing were held inside the Old Art building itself. Towards the end of the evening the couple took a sunset stroll on Van's Beach resulting in some of our favorite images of the day. We all watched as the sky morphed through all of the pastel colors one can imagine. It went from orange to peach to pink to the deepest blood orange as the sun dipped below the horizon to signify the end of an incredible wedding day.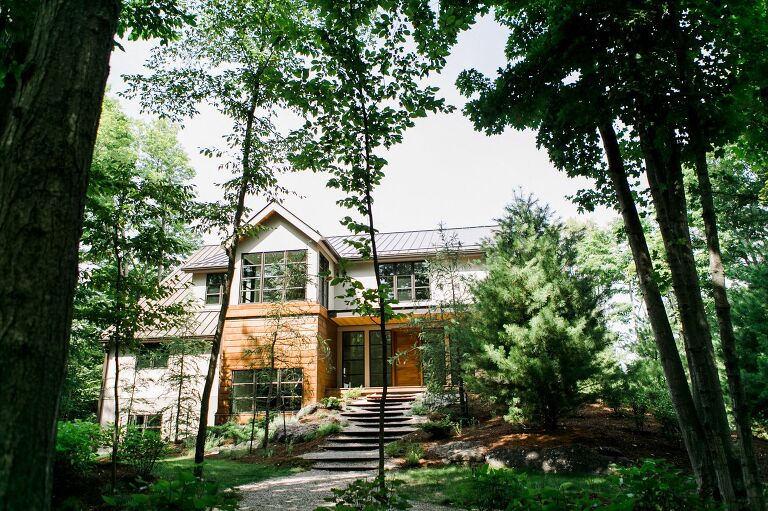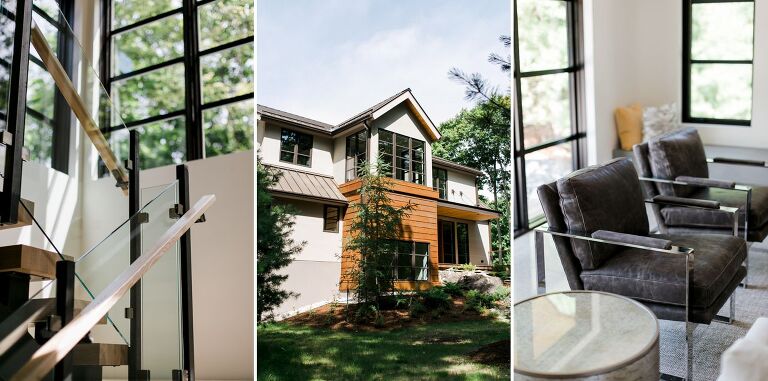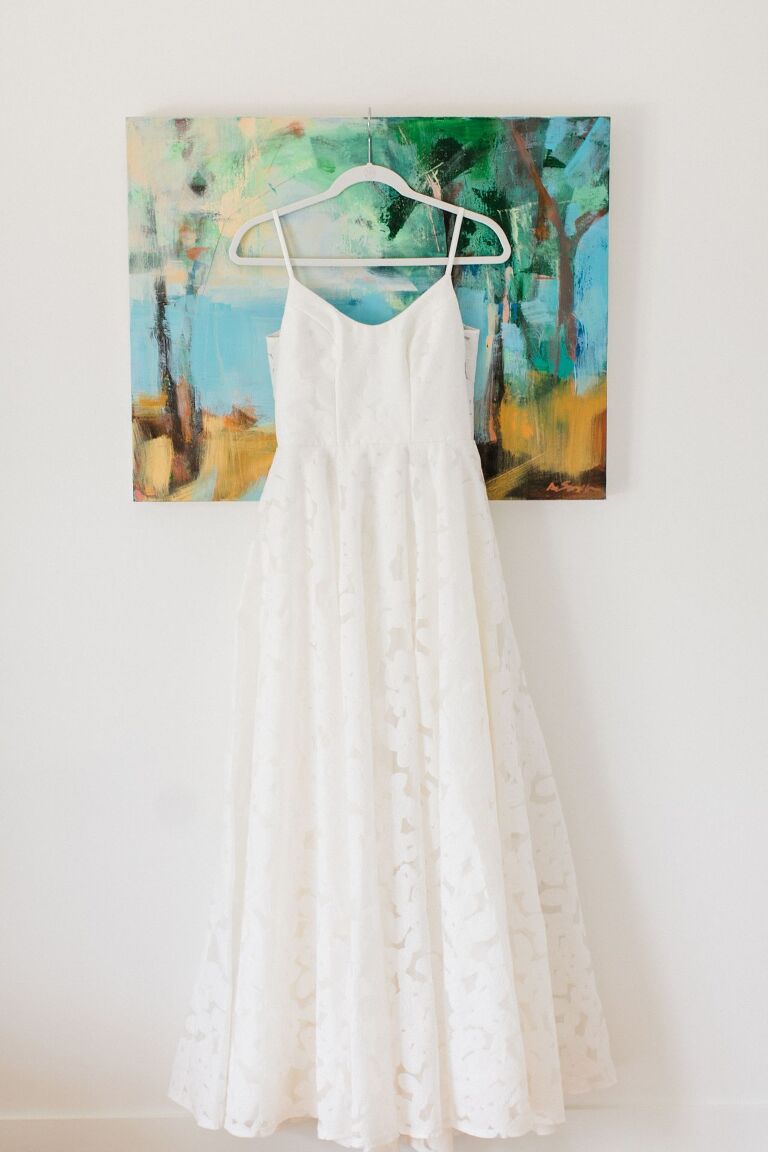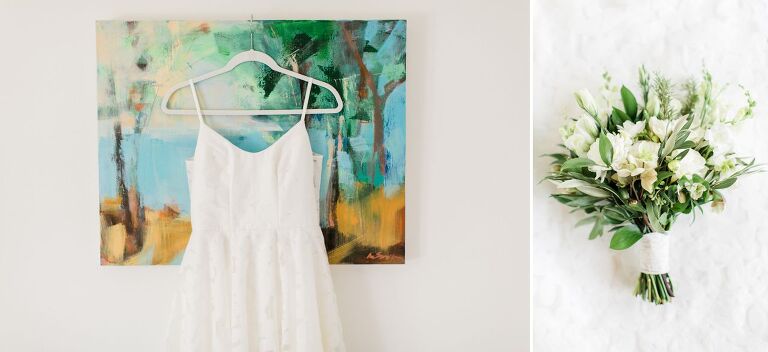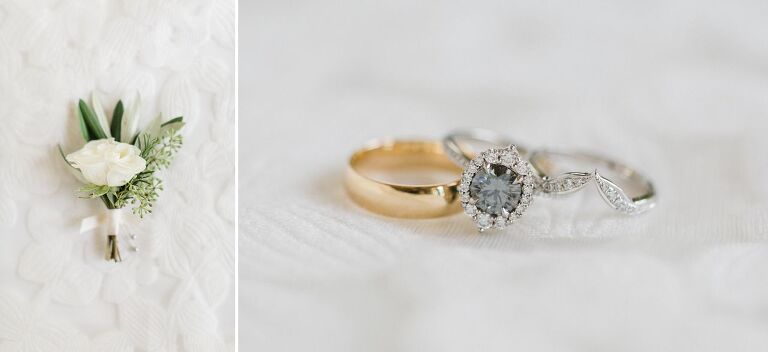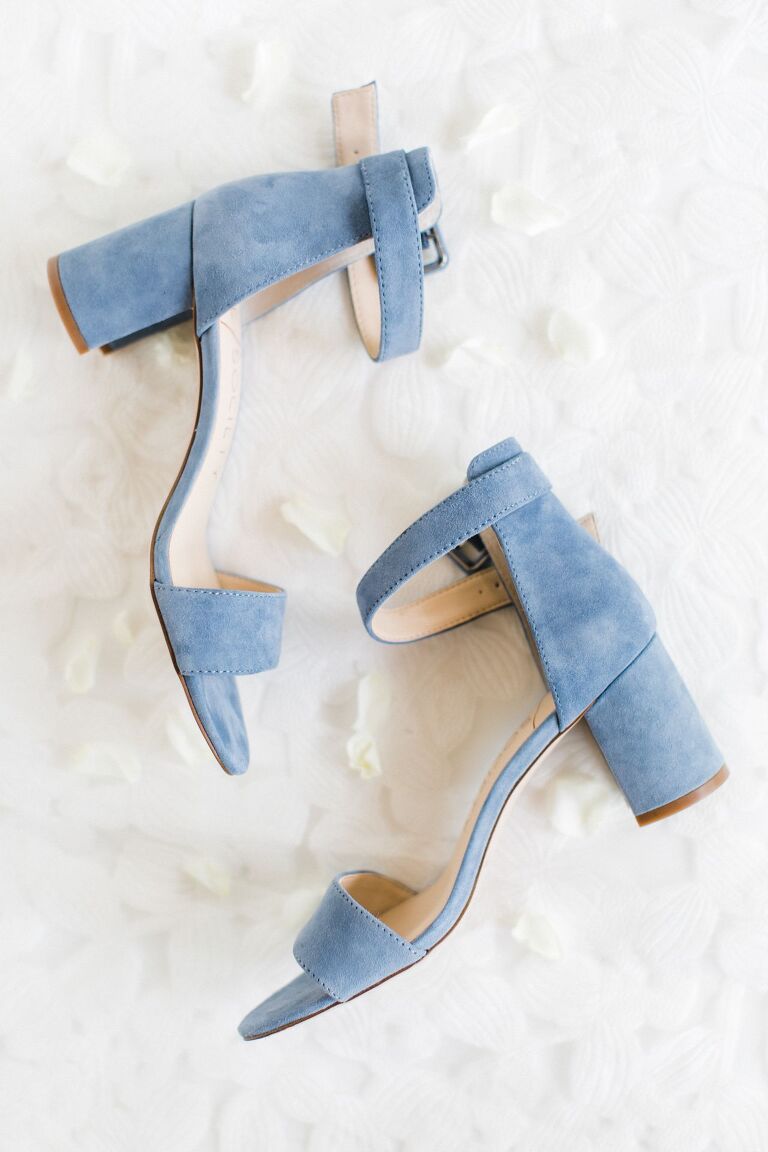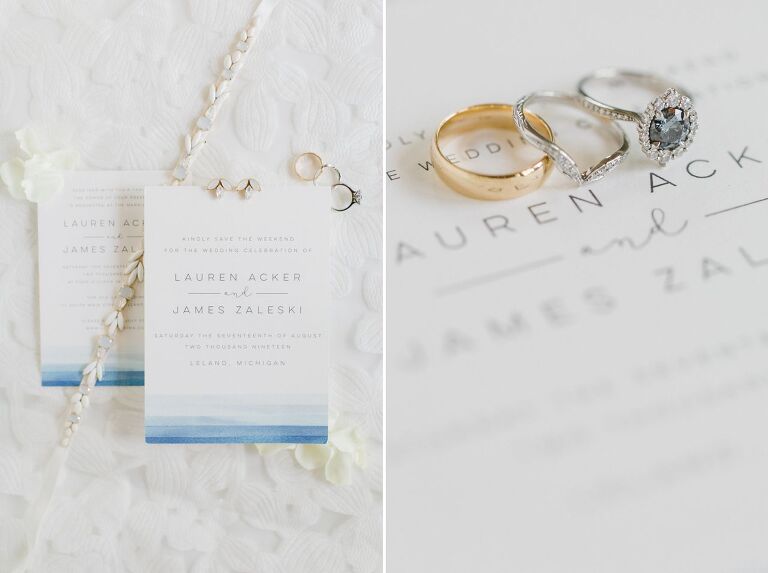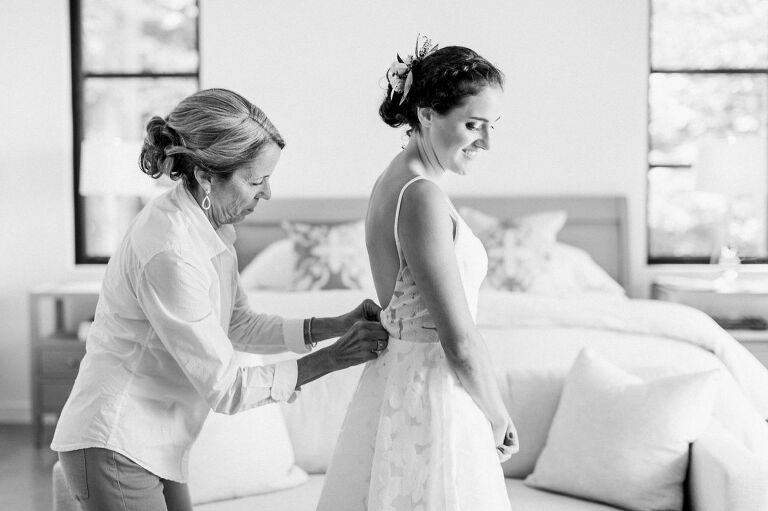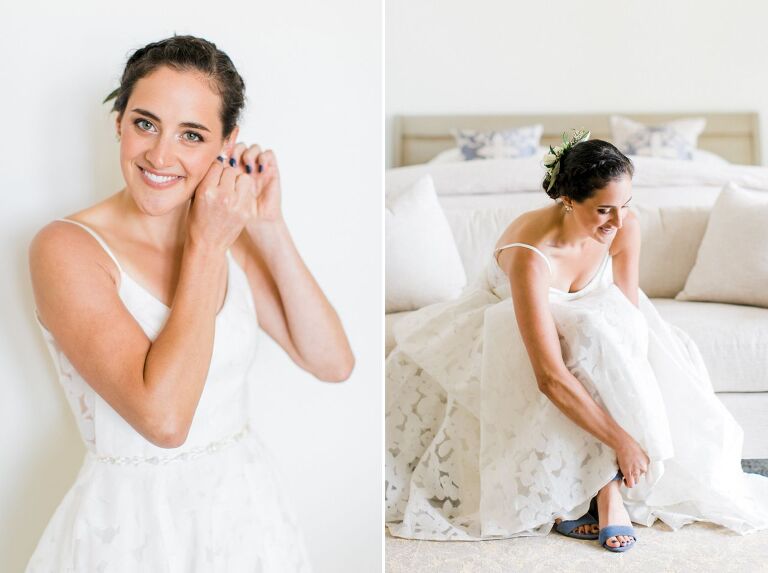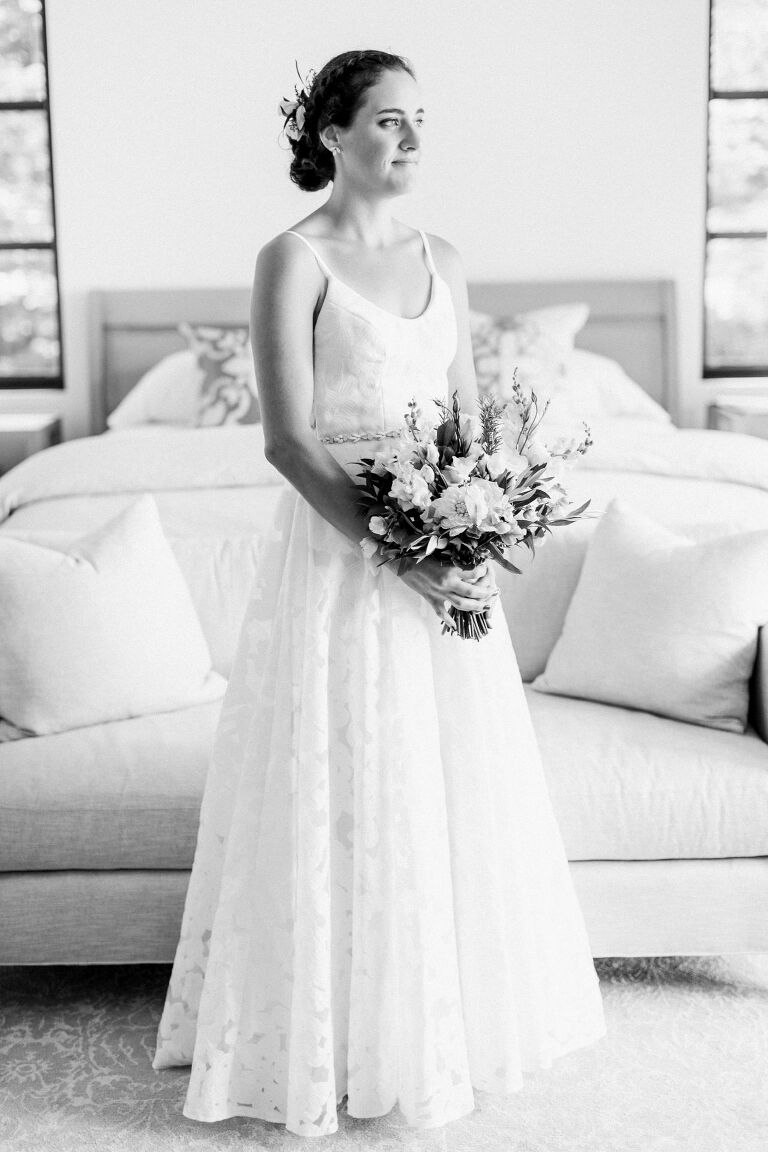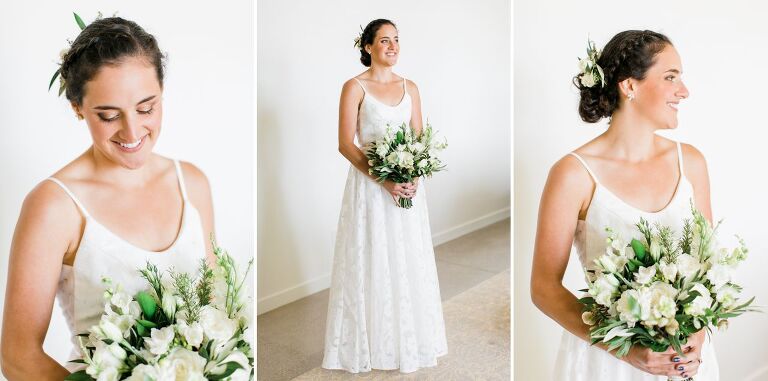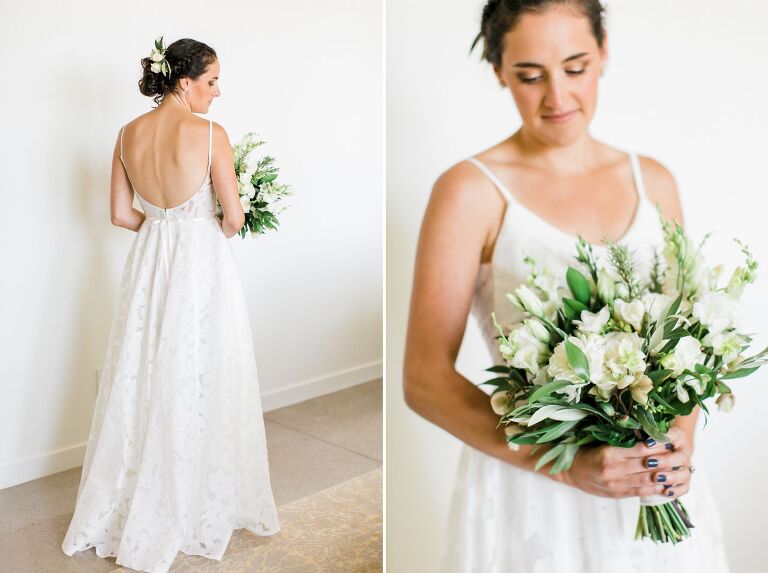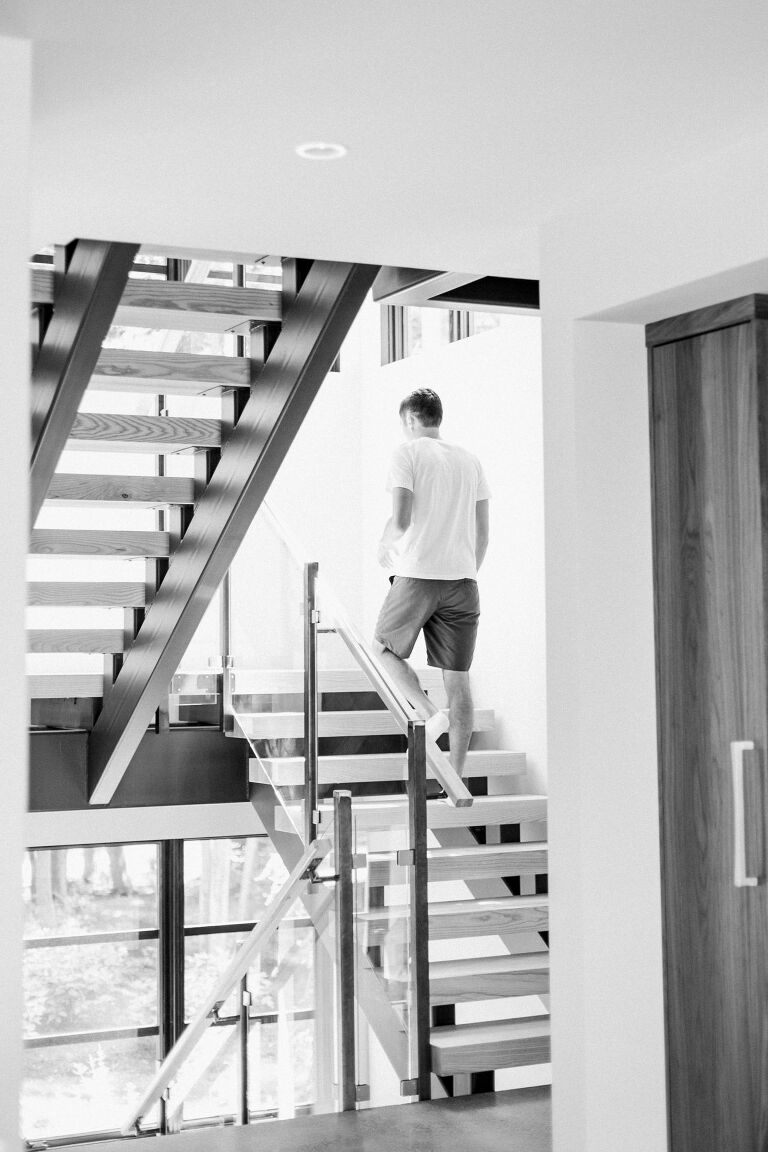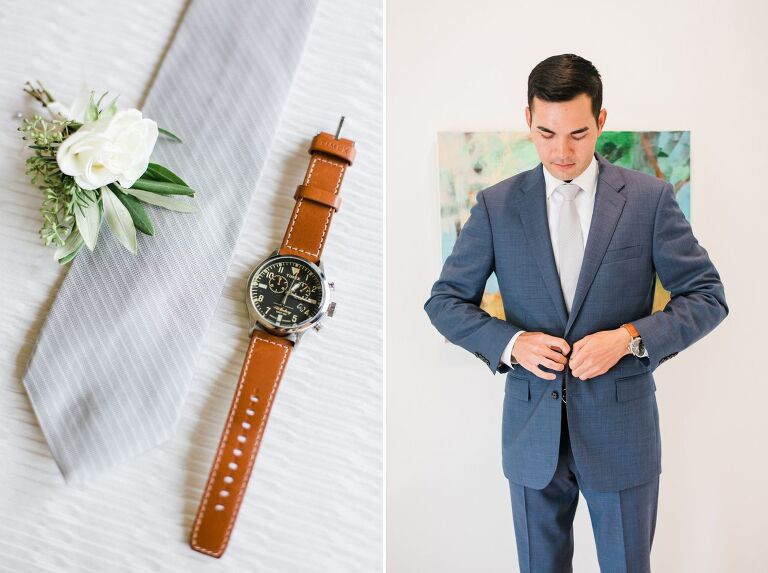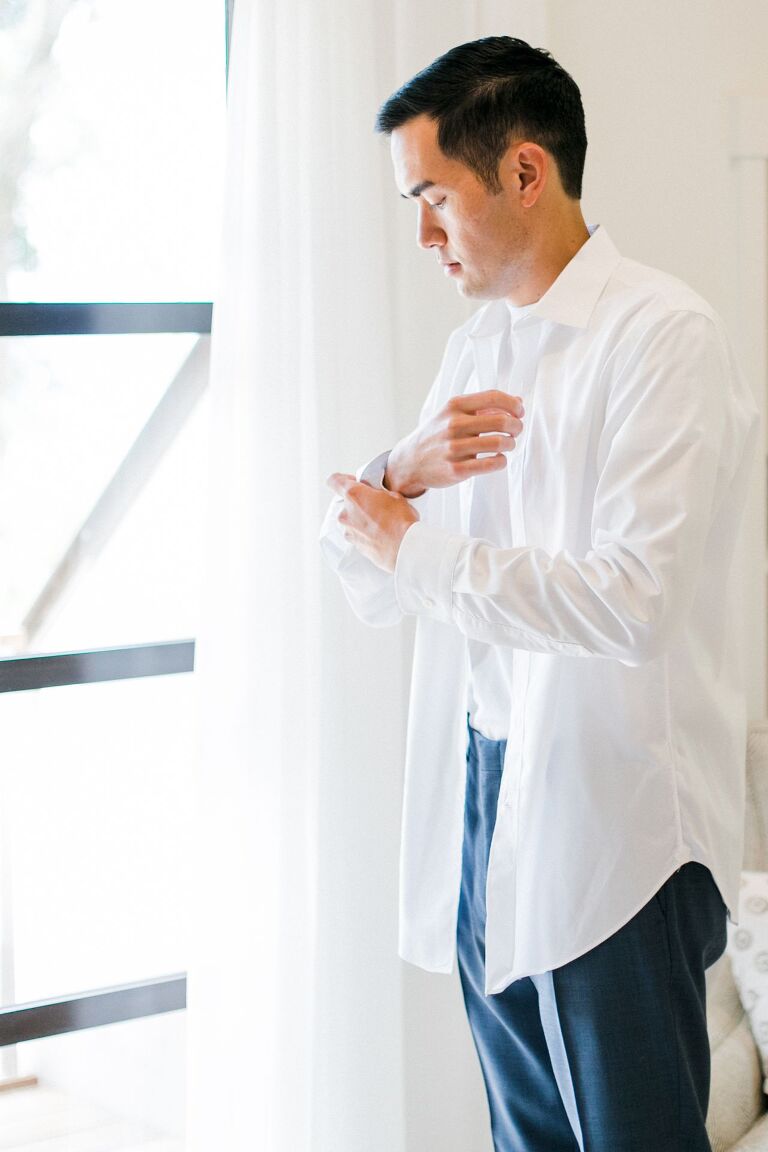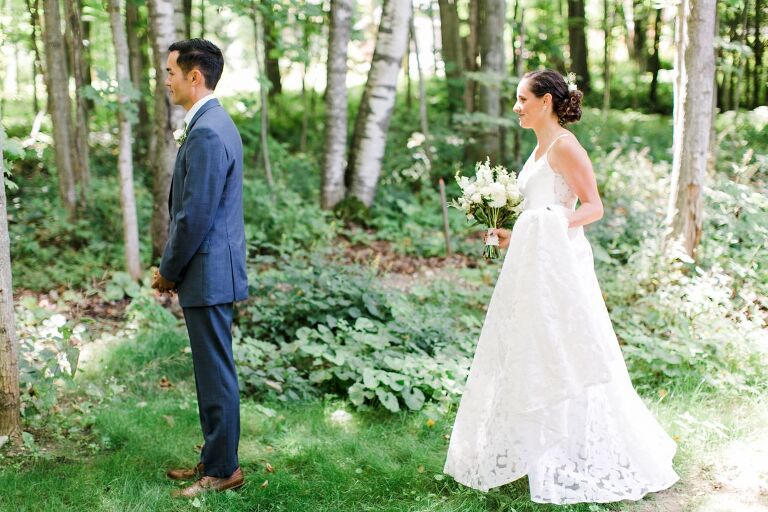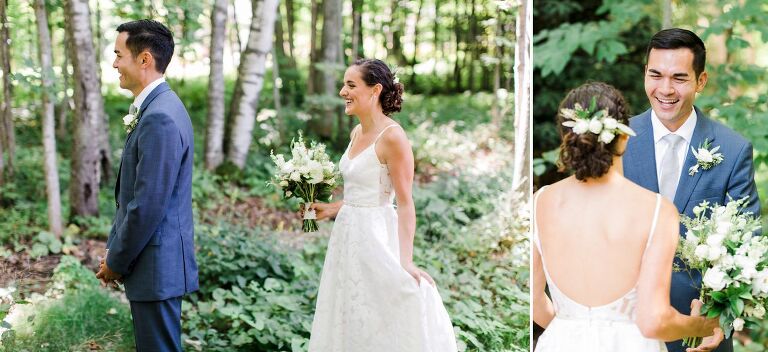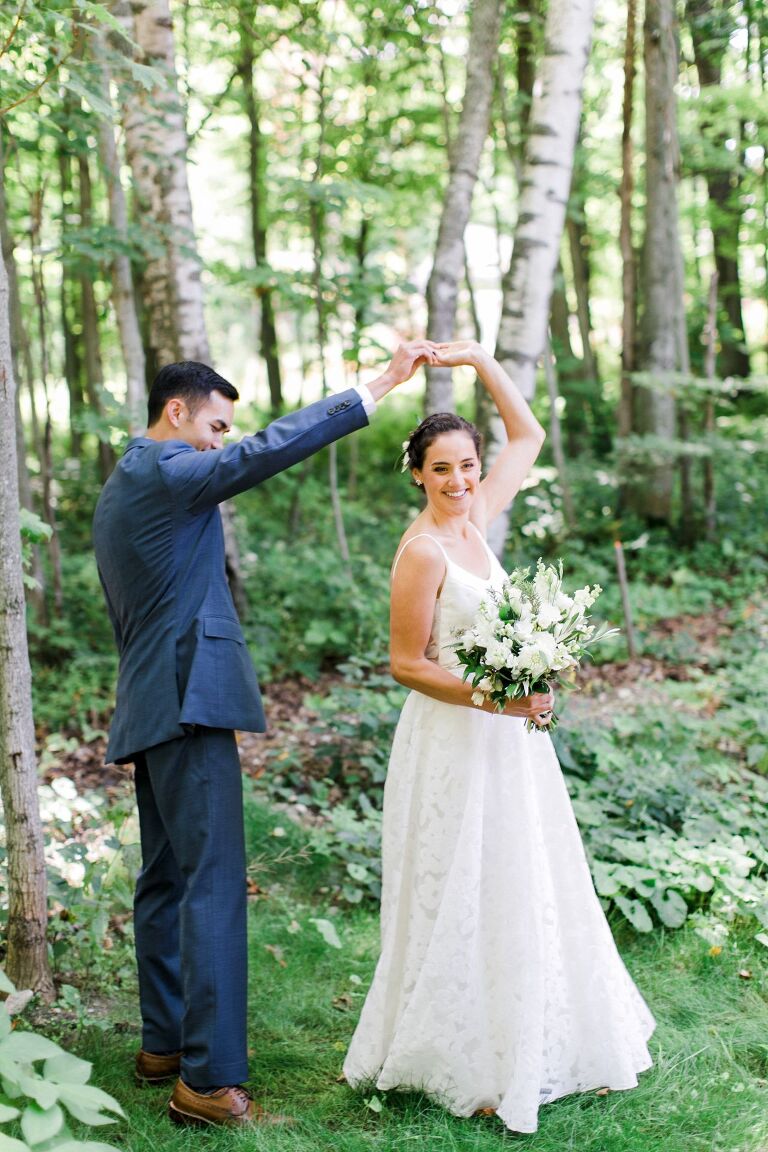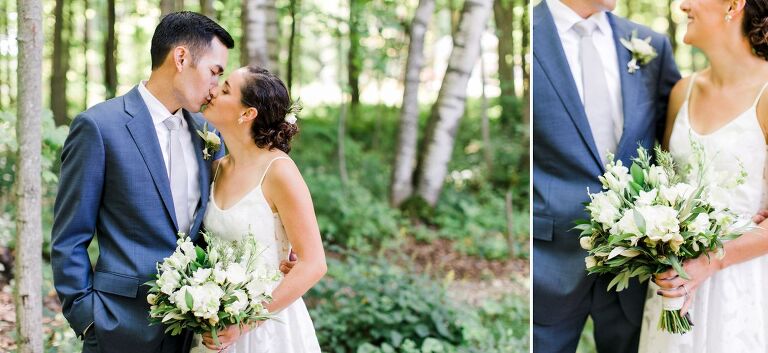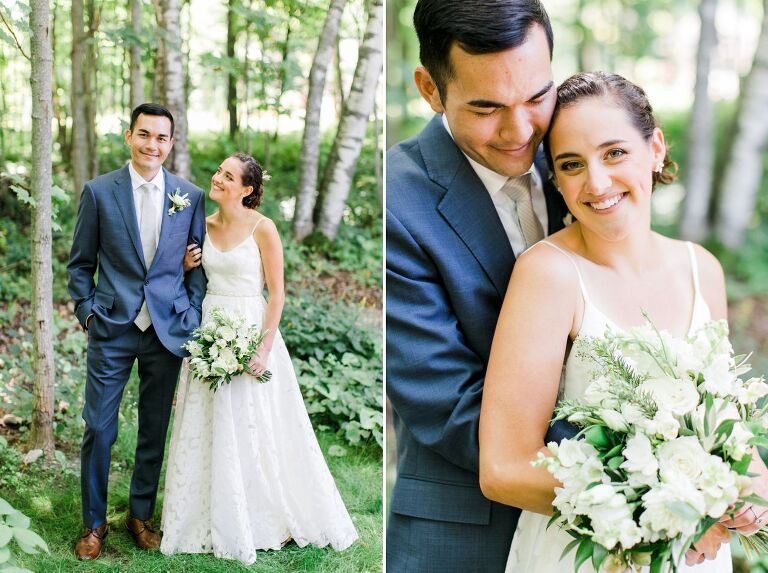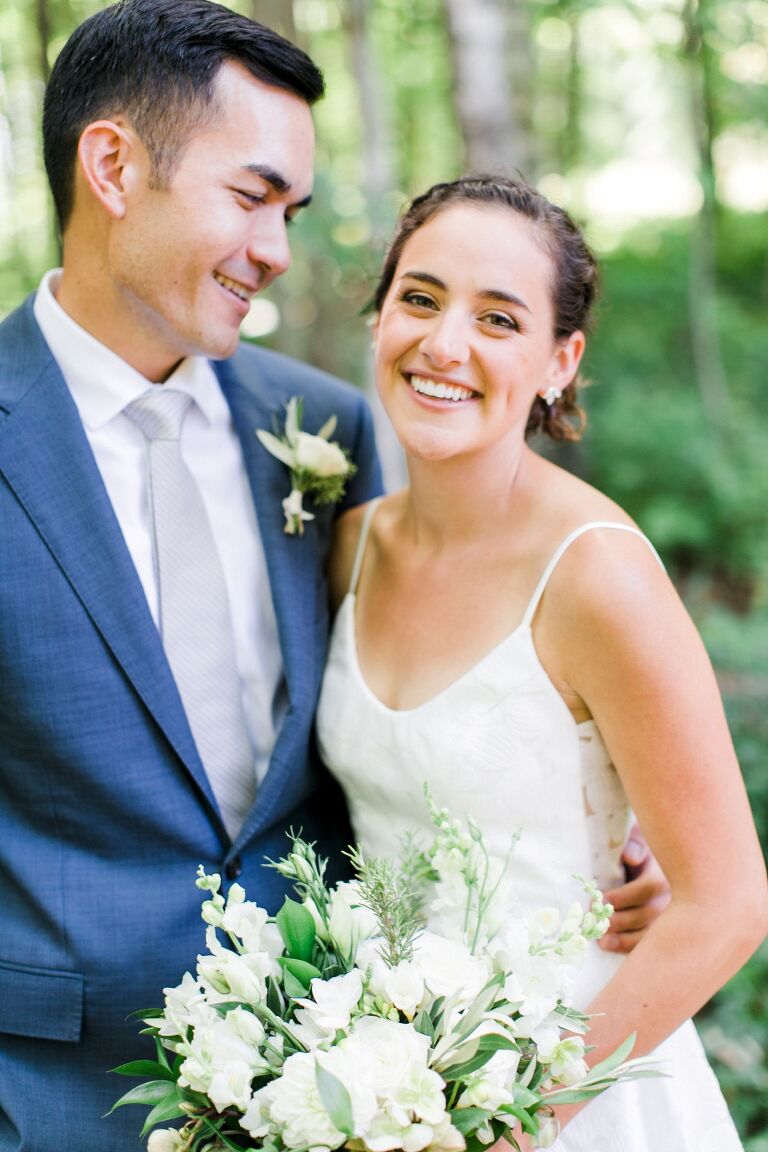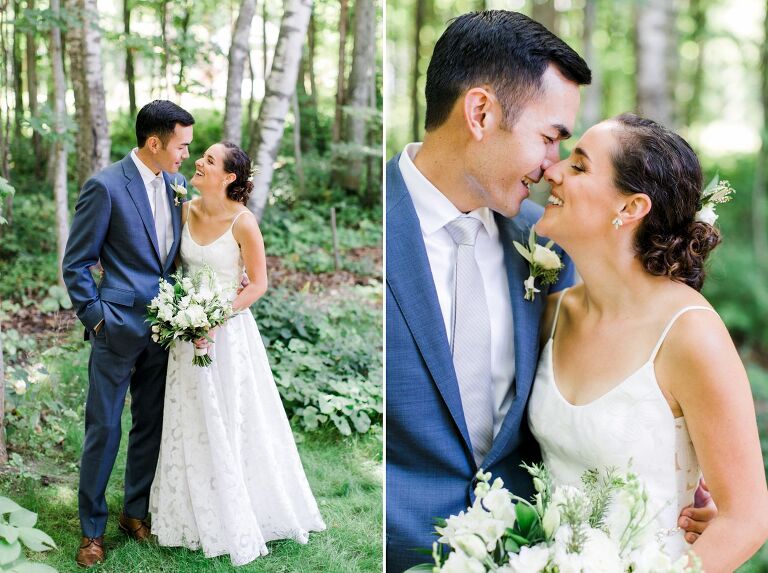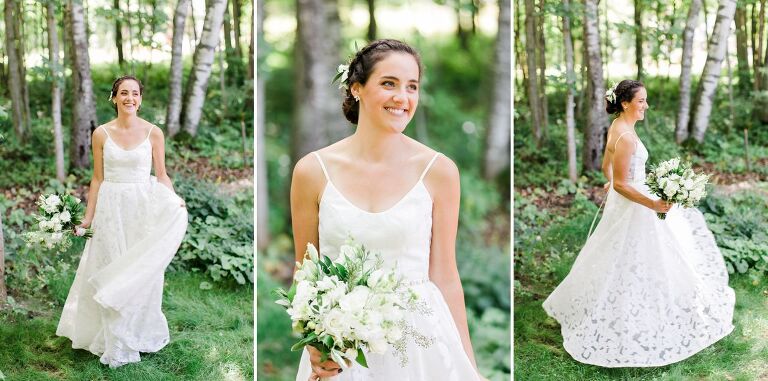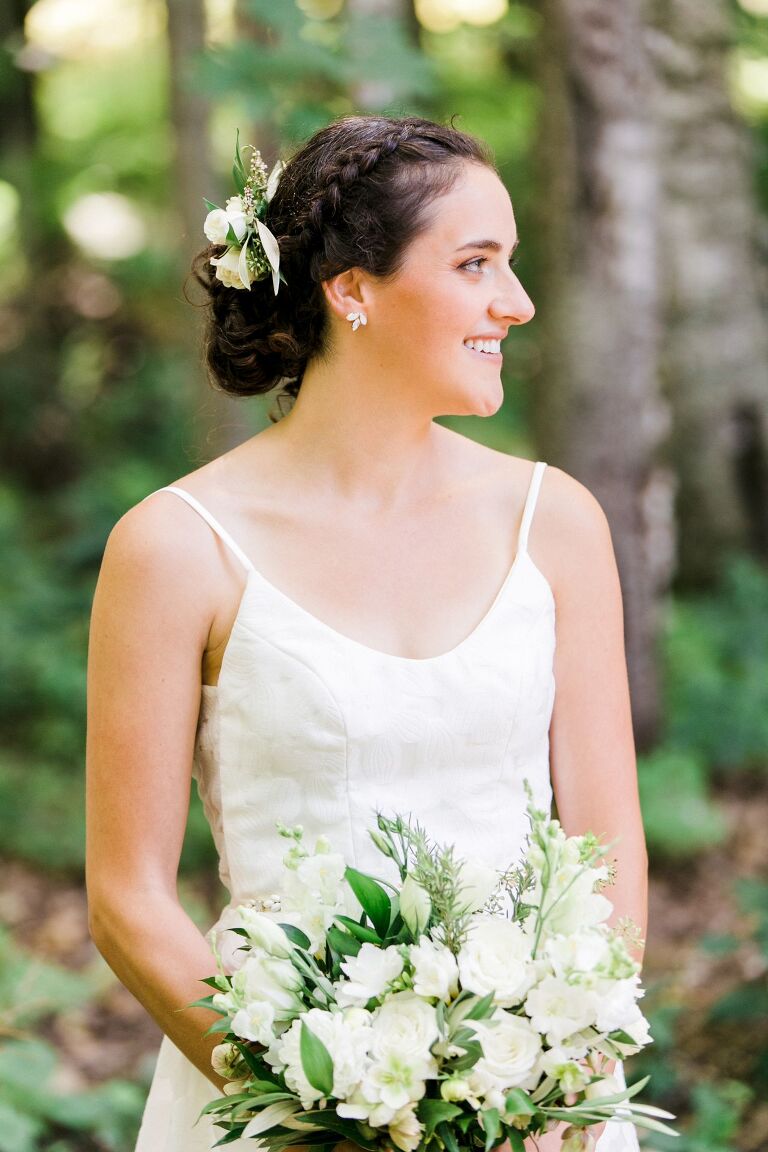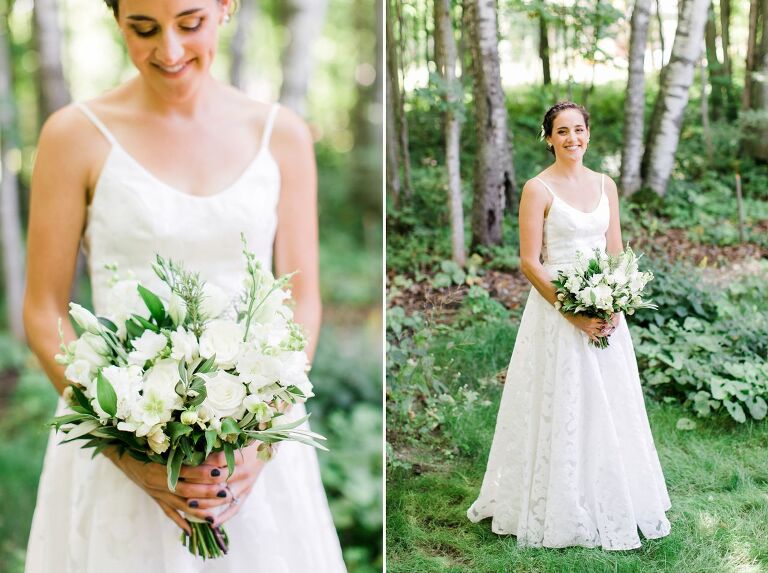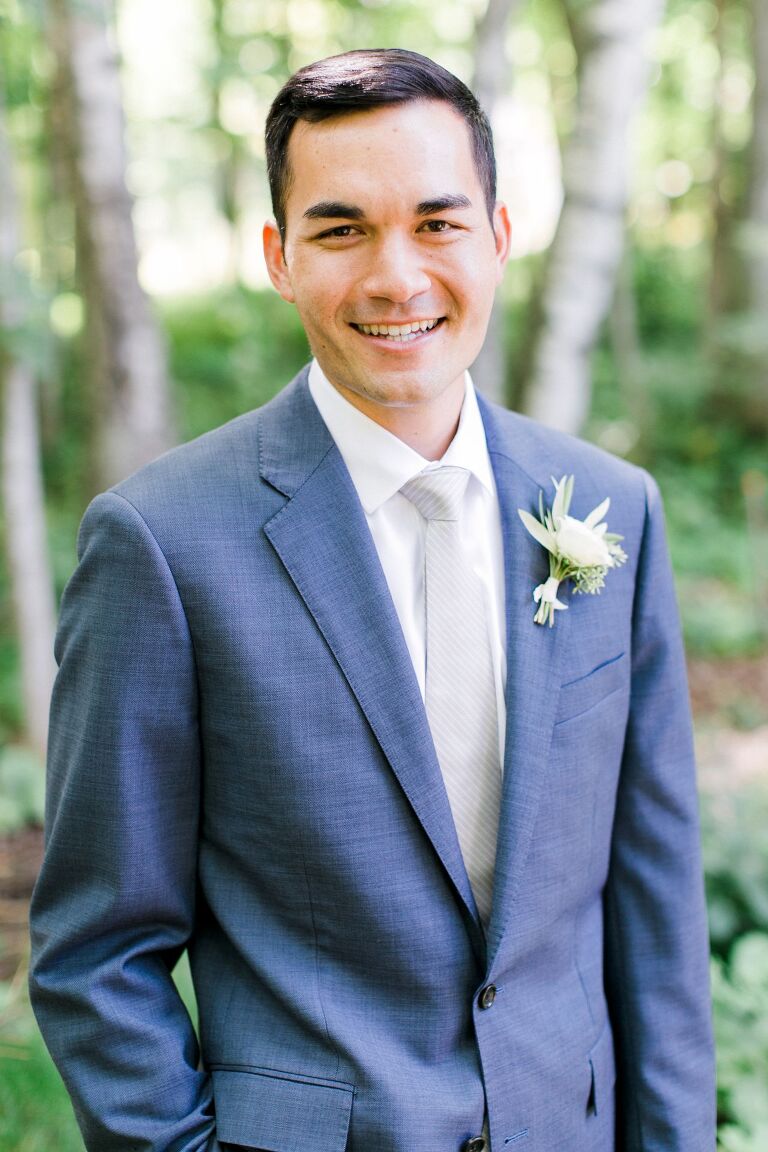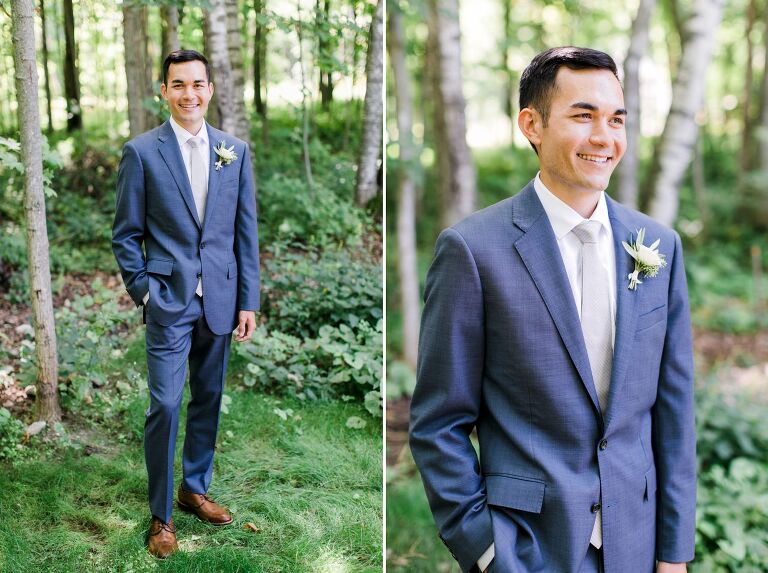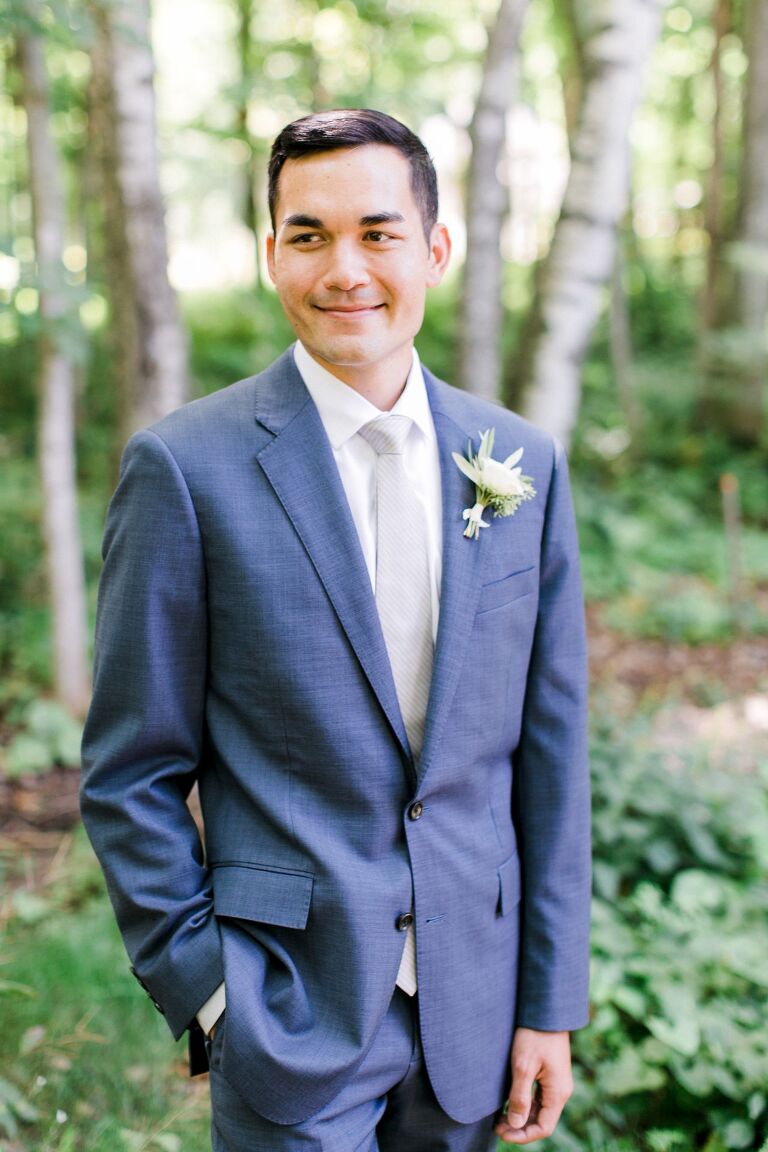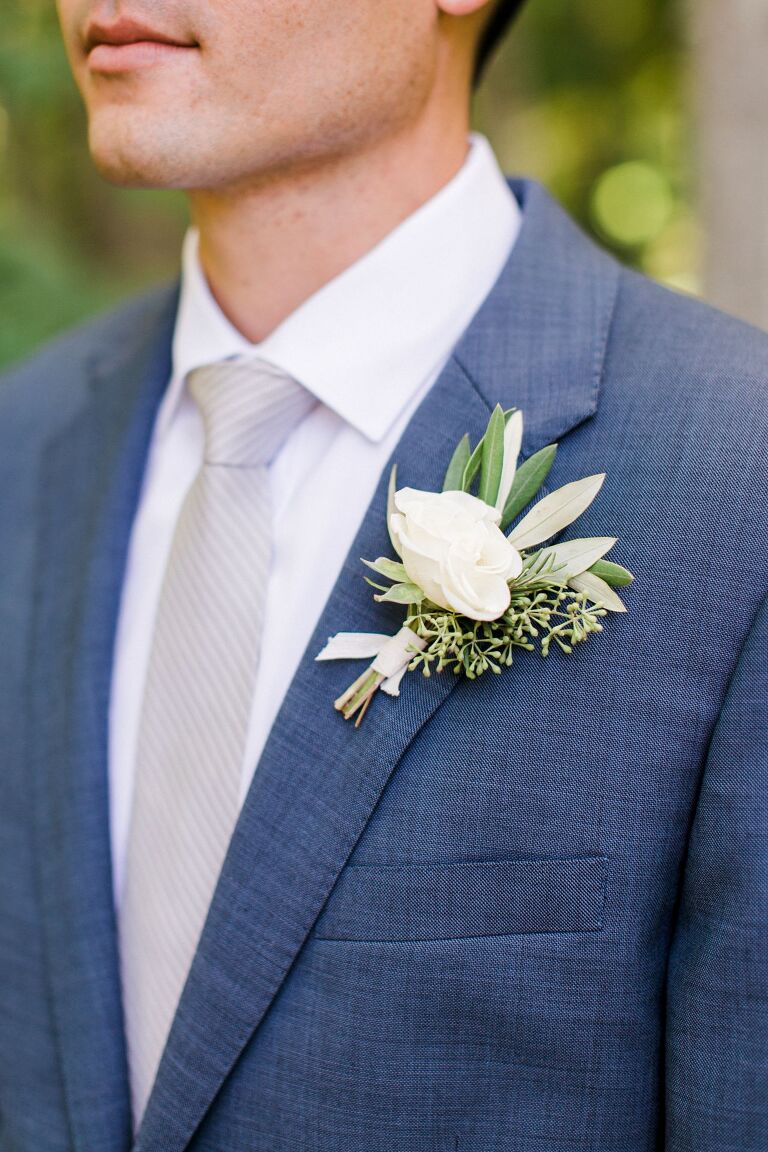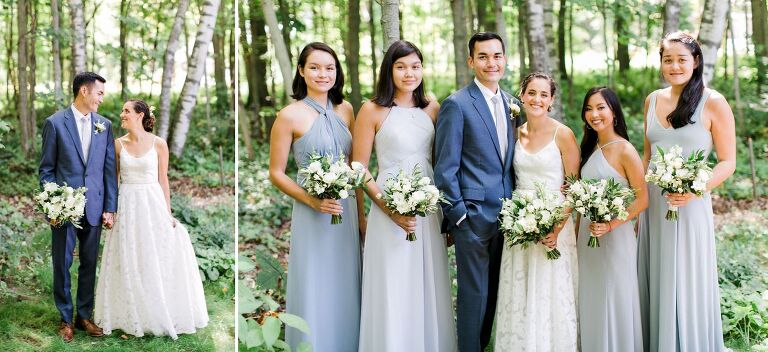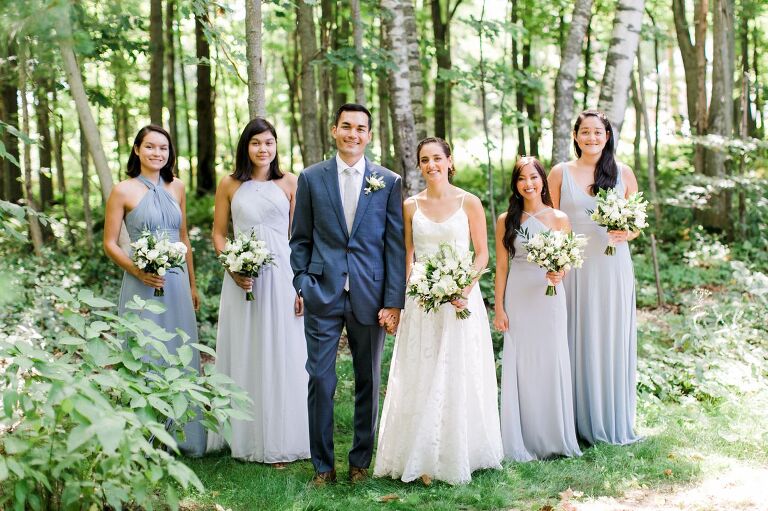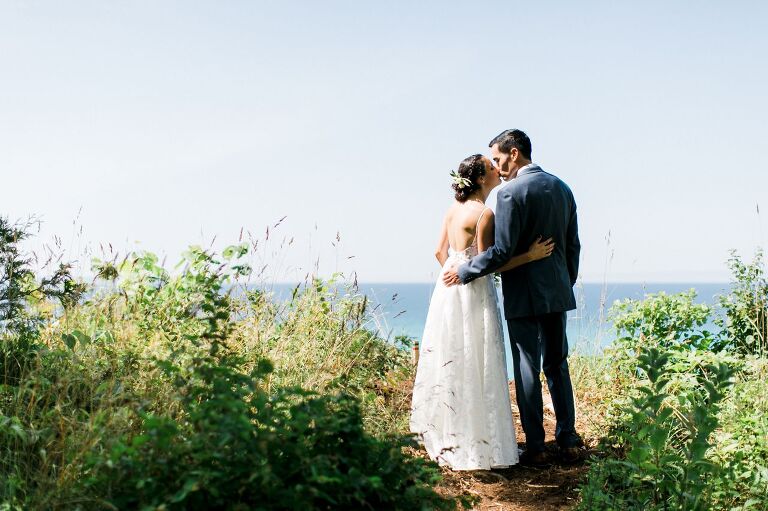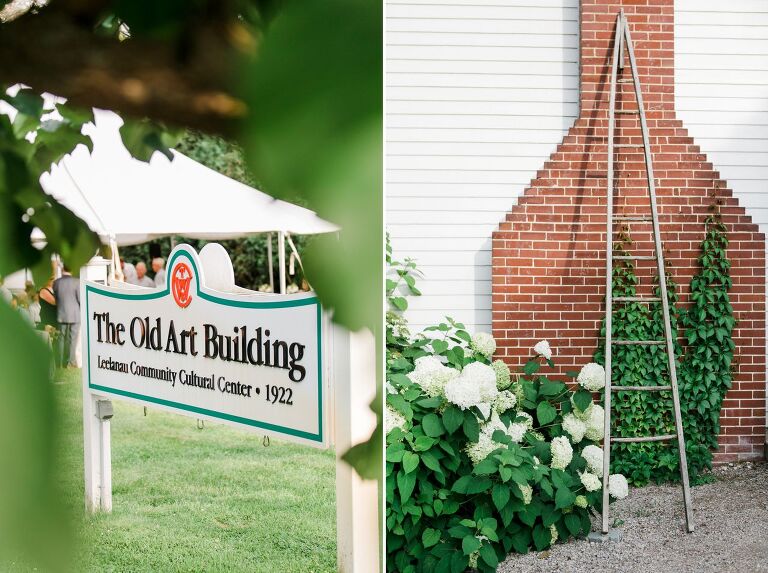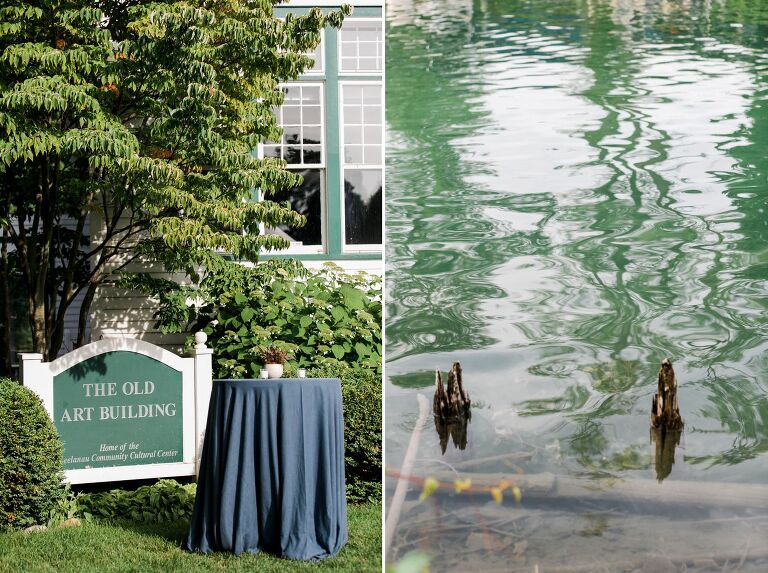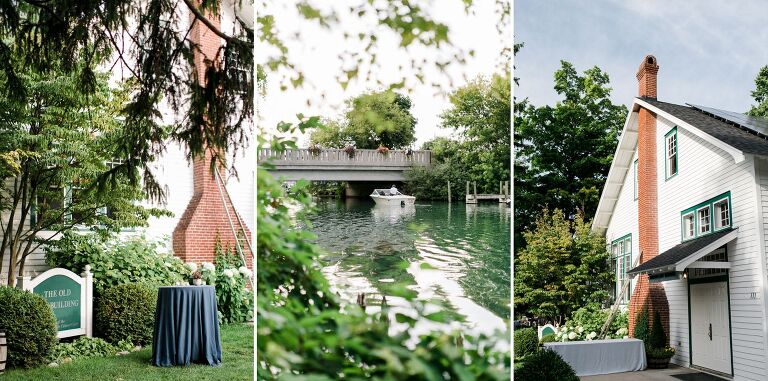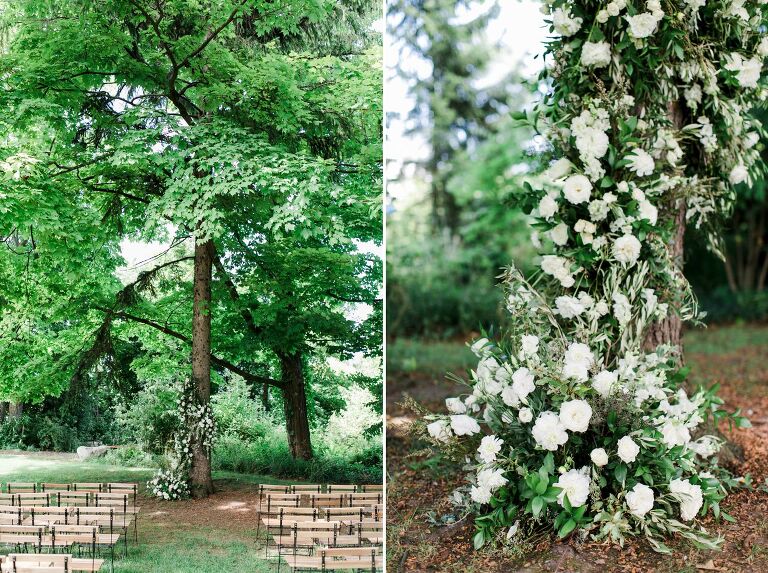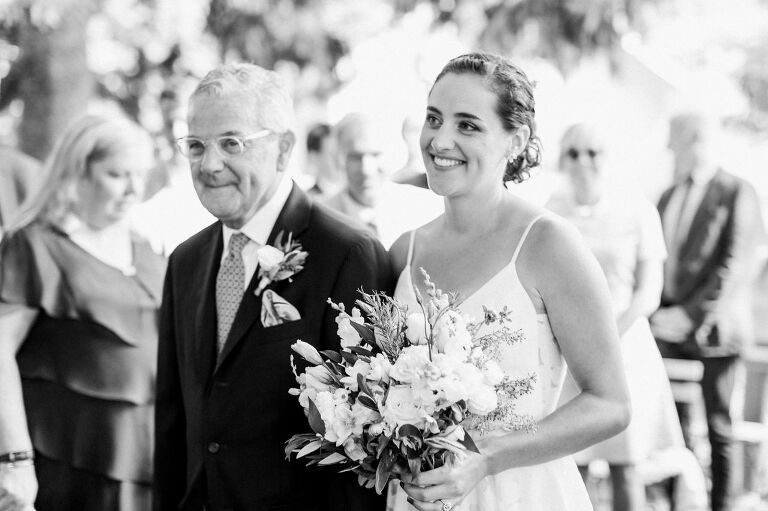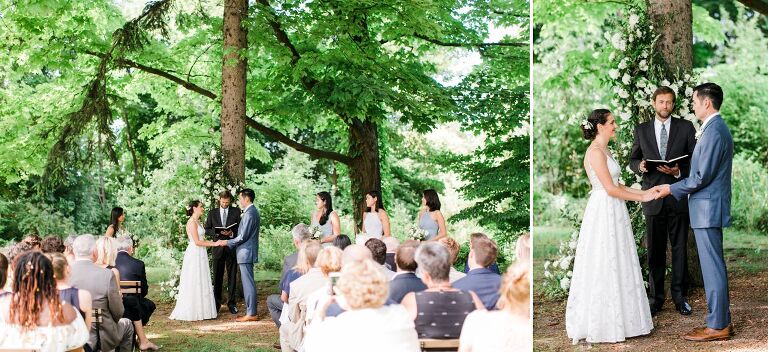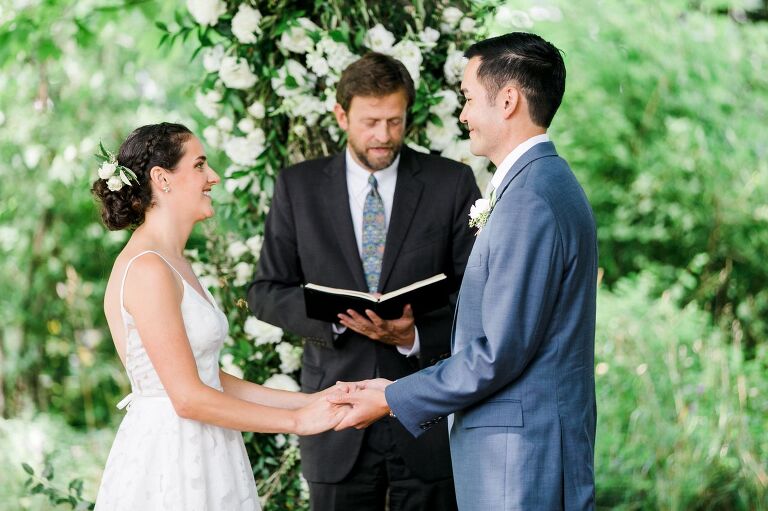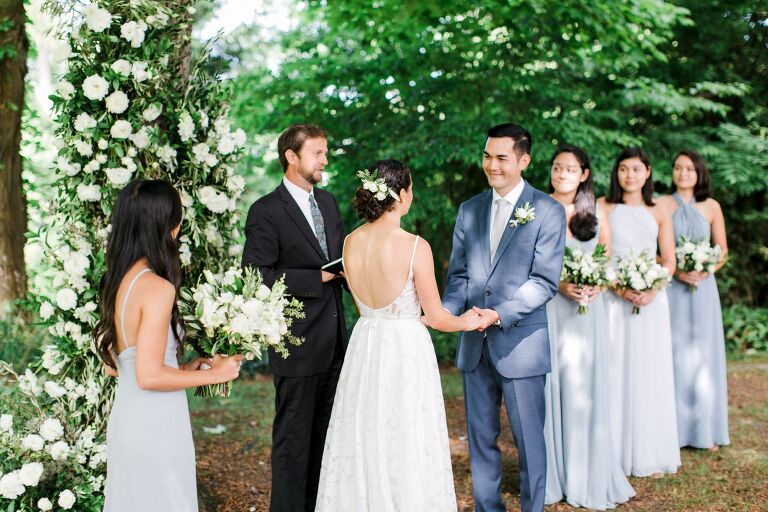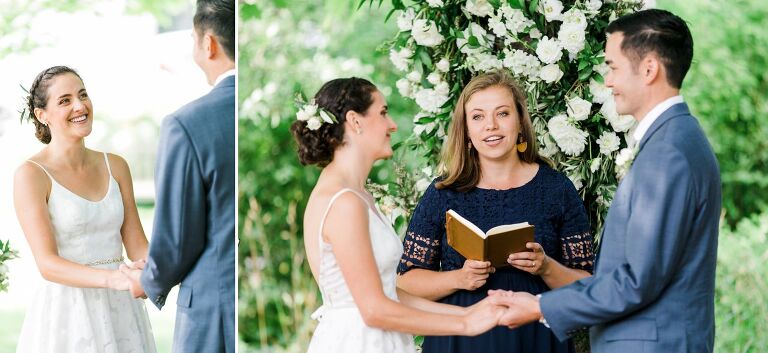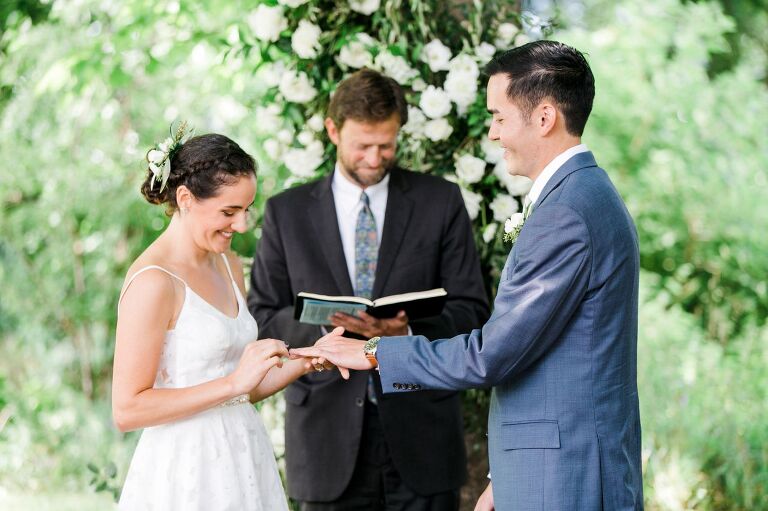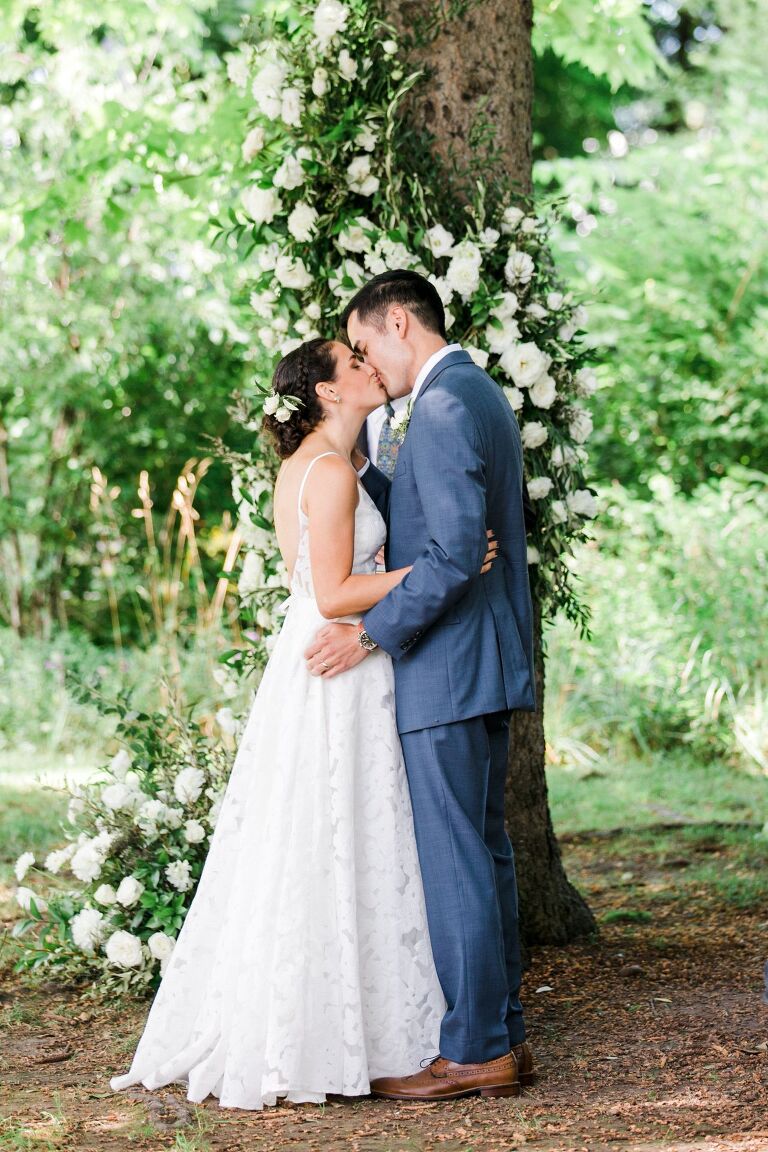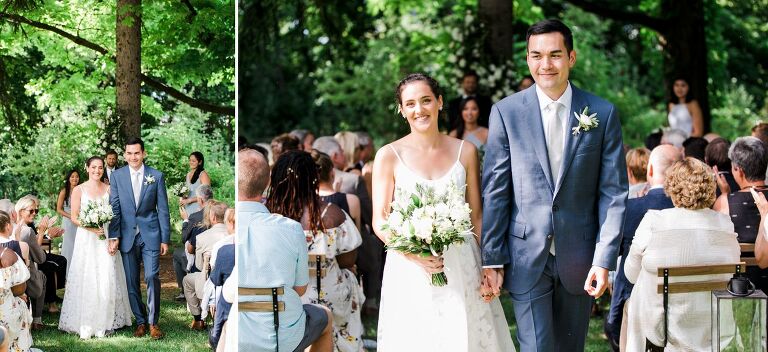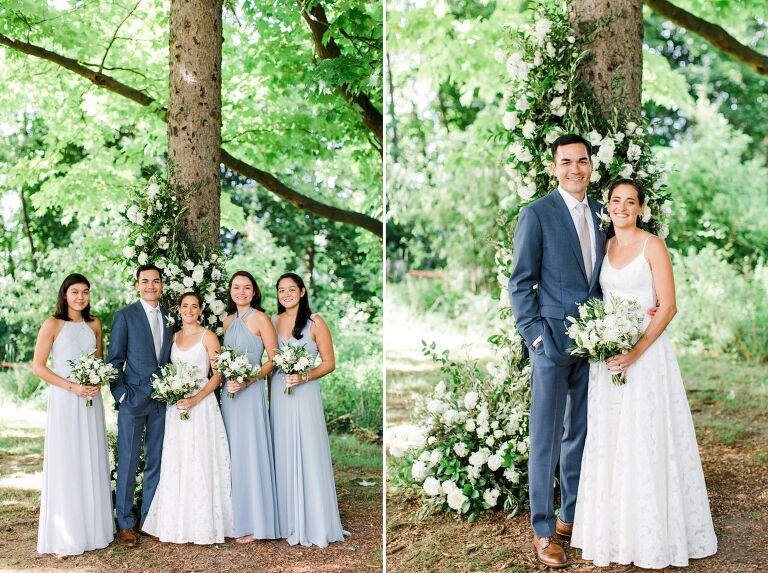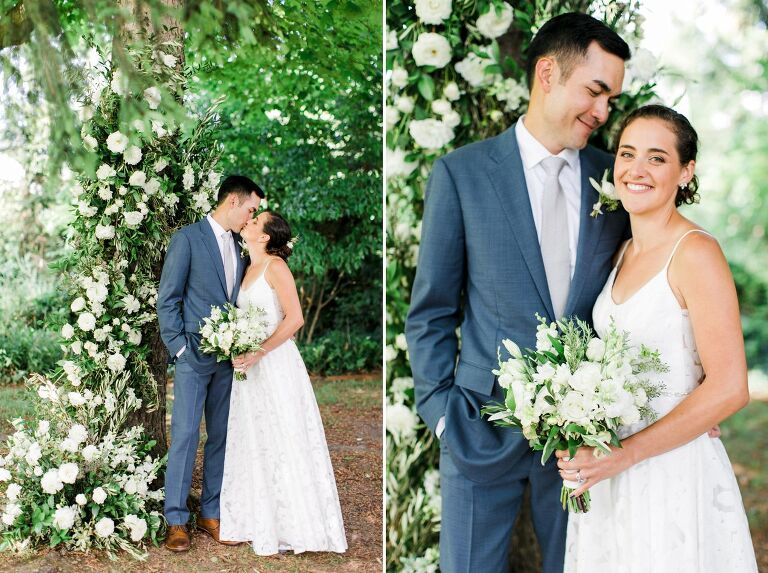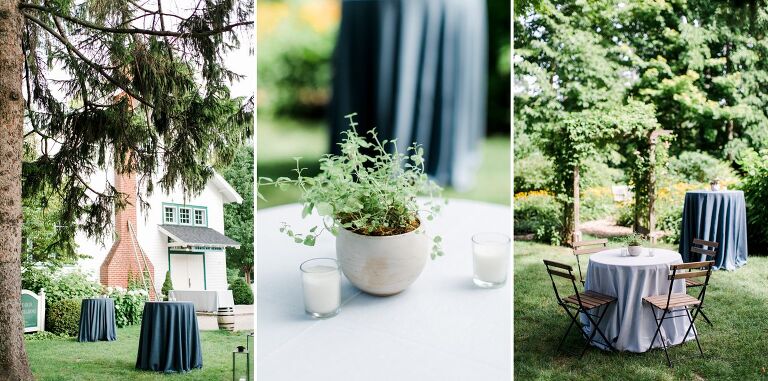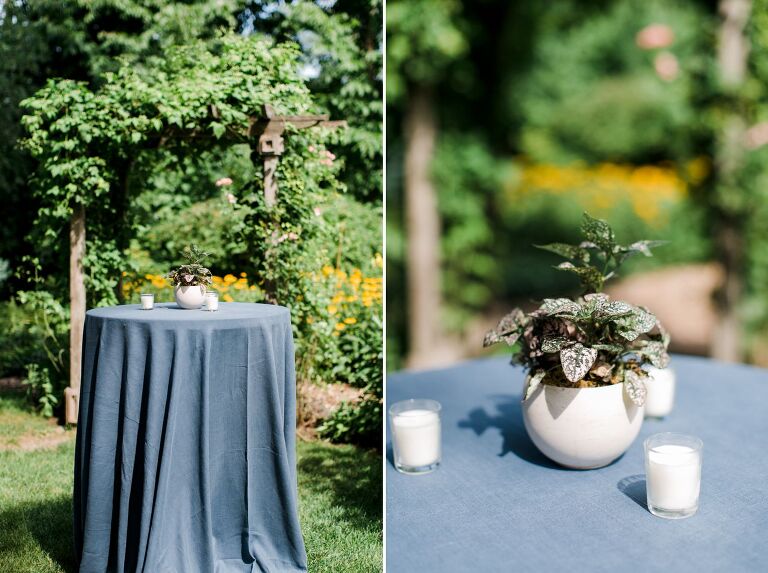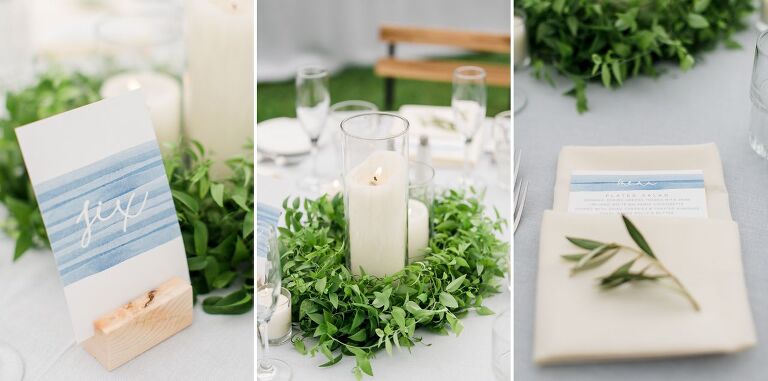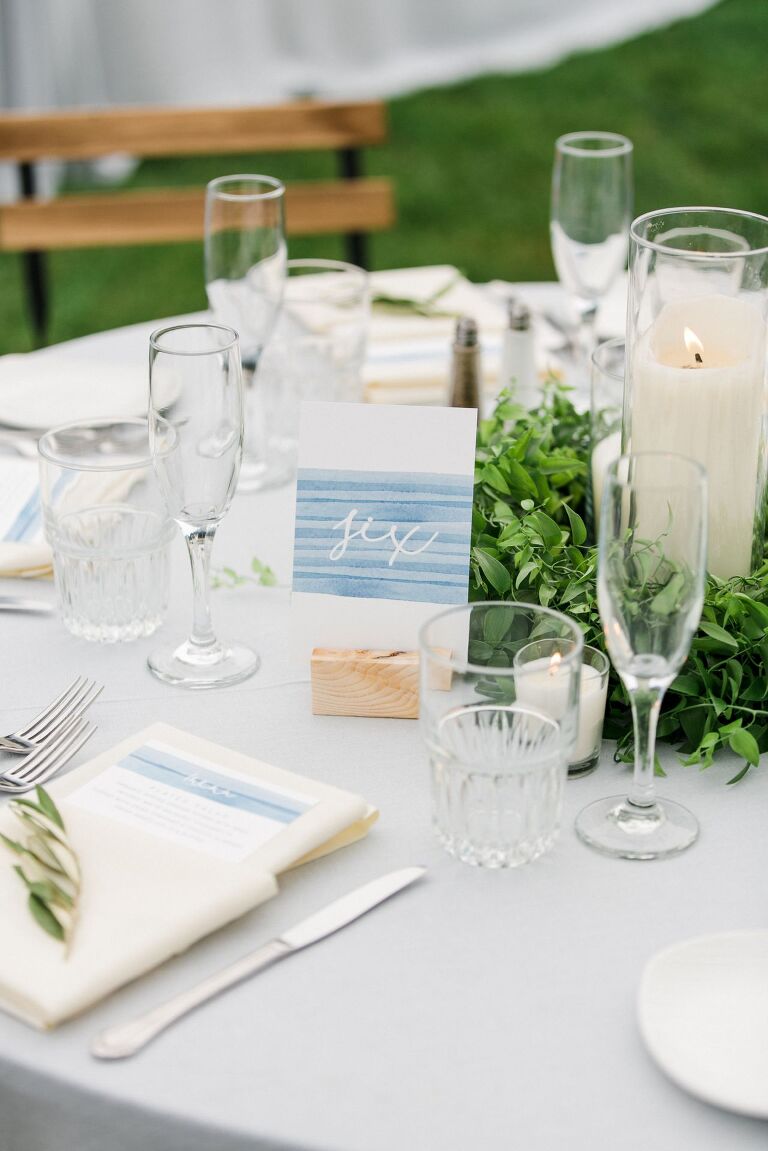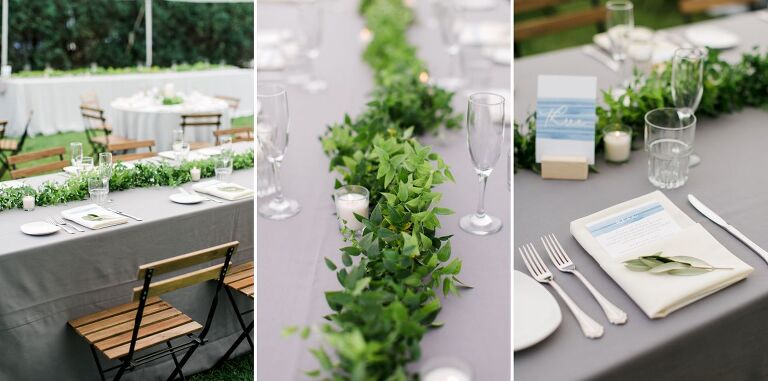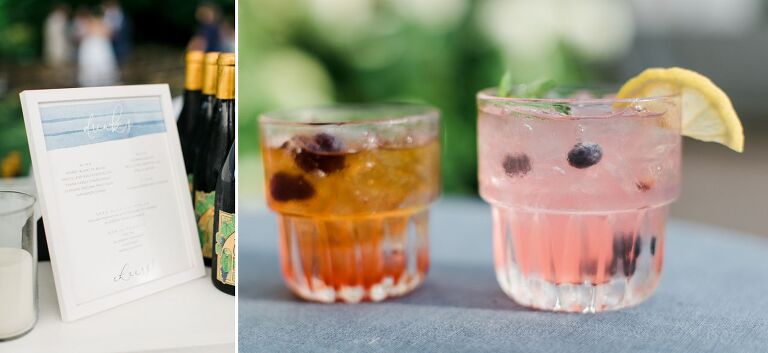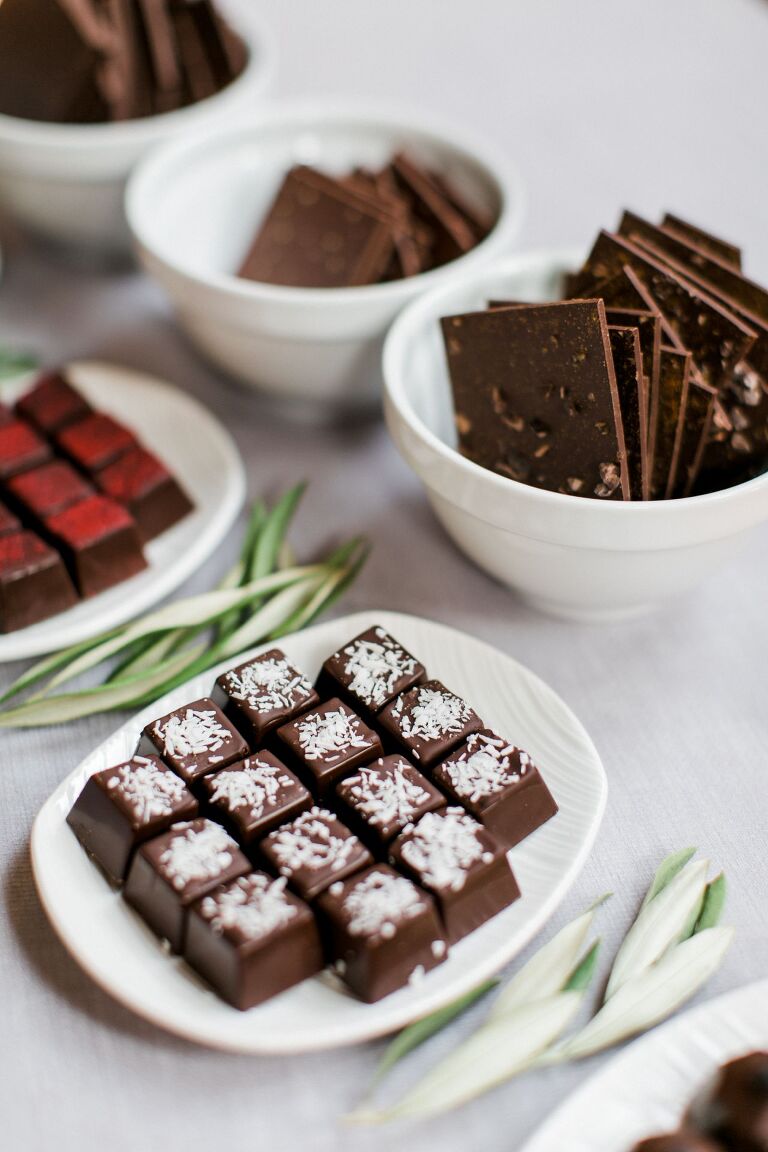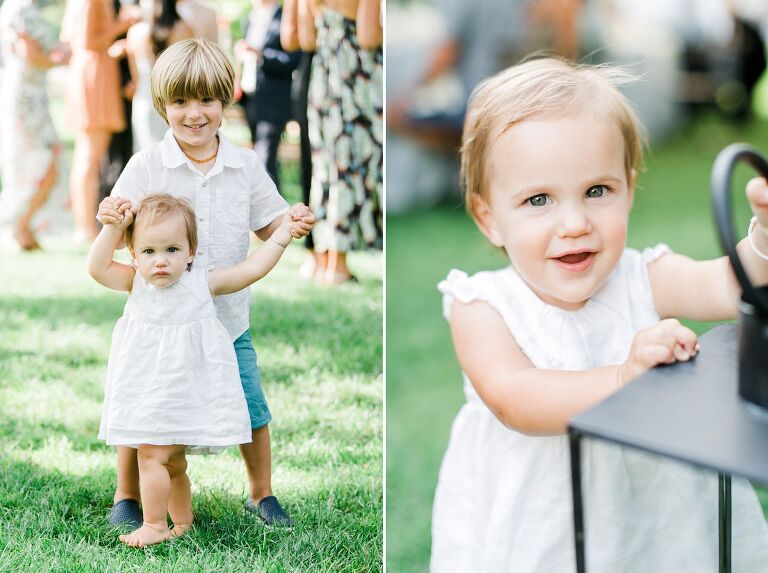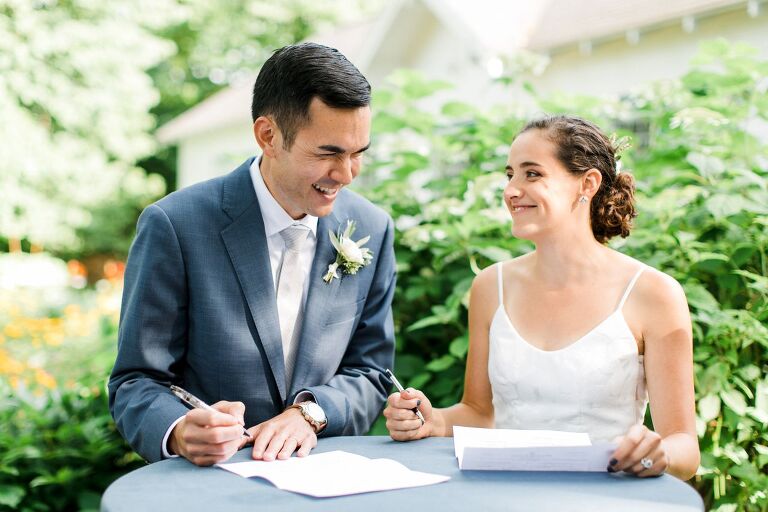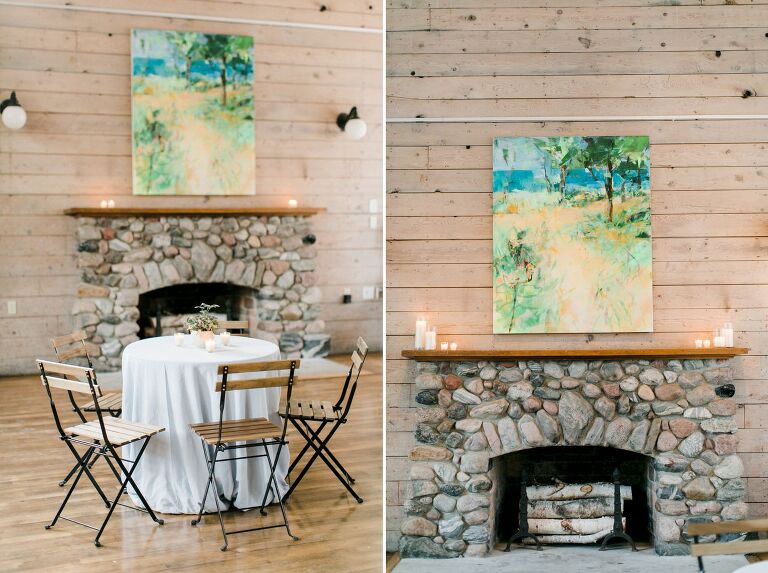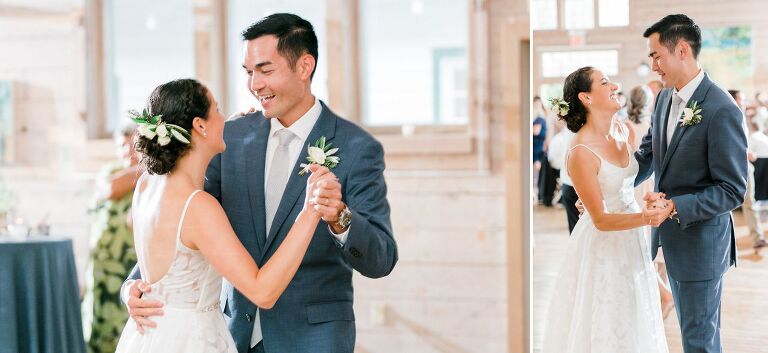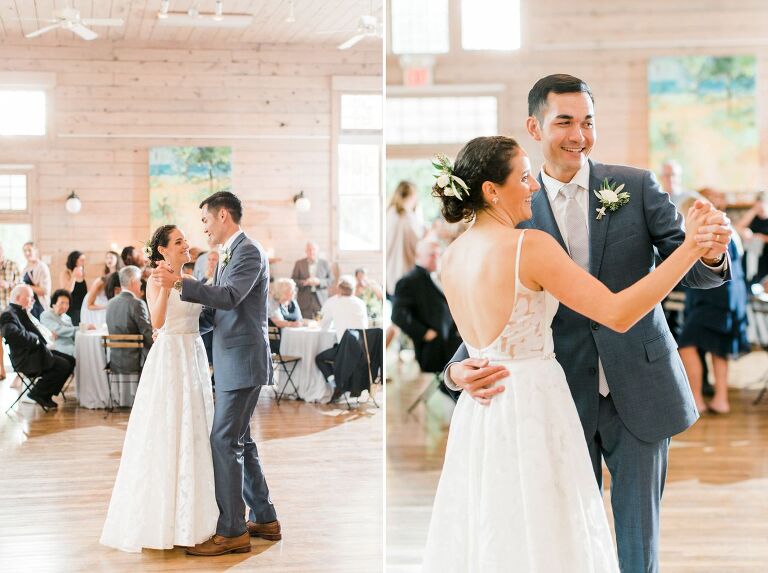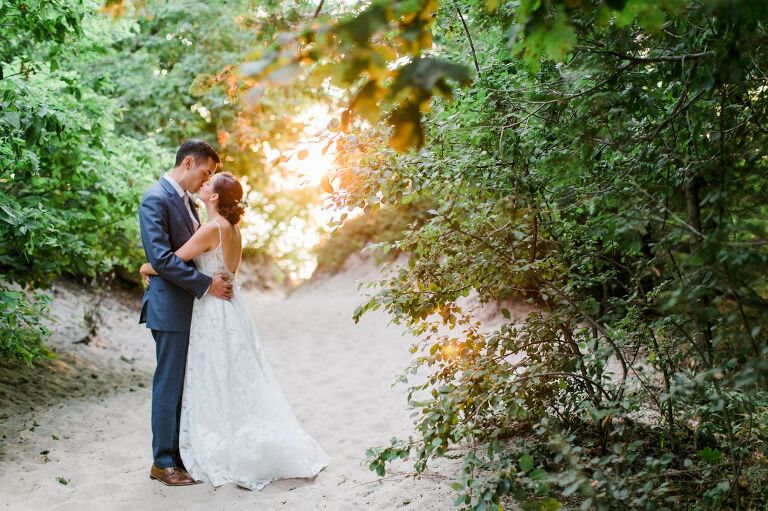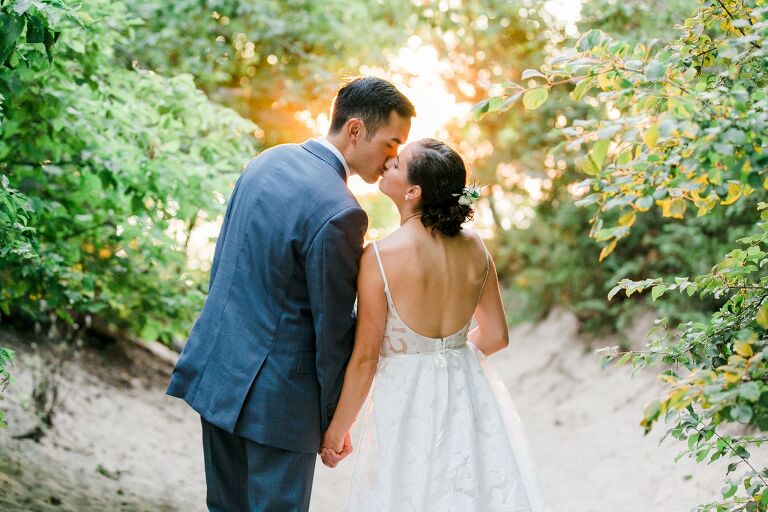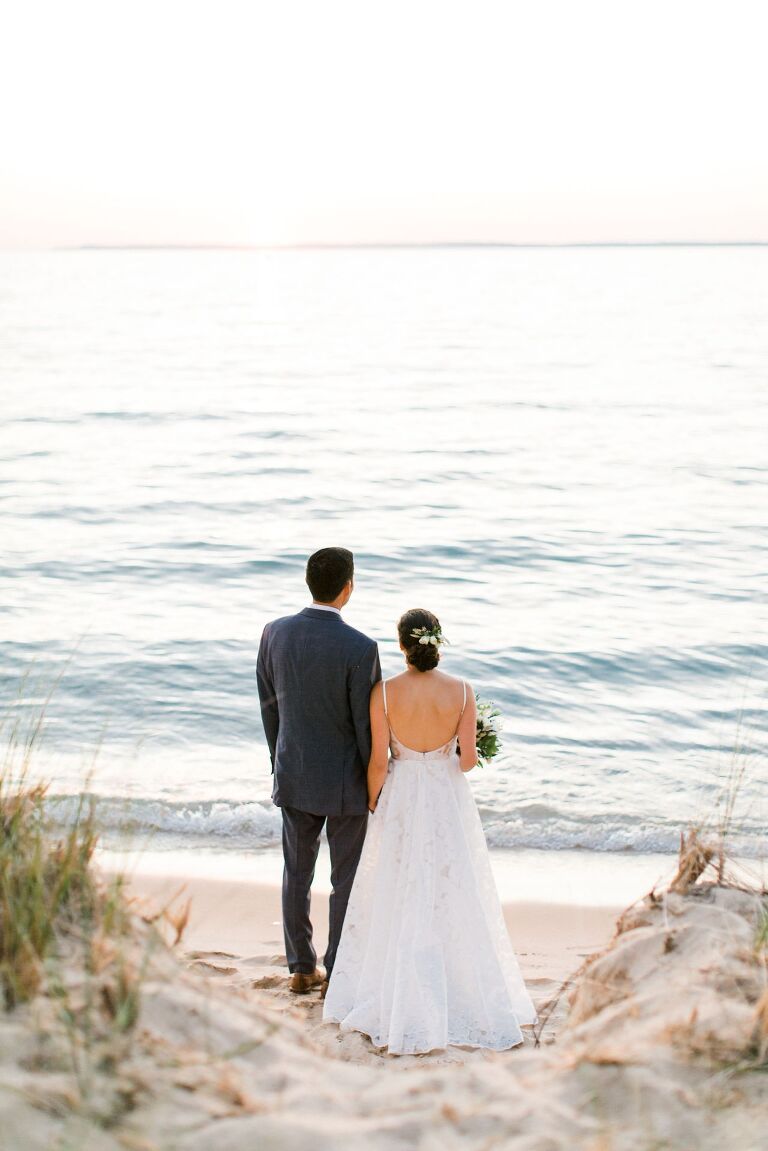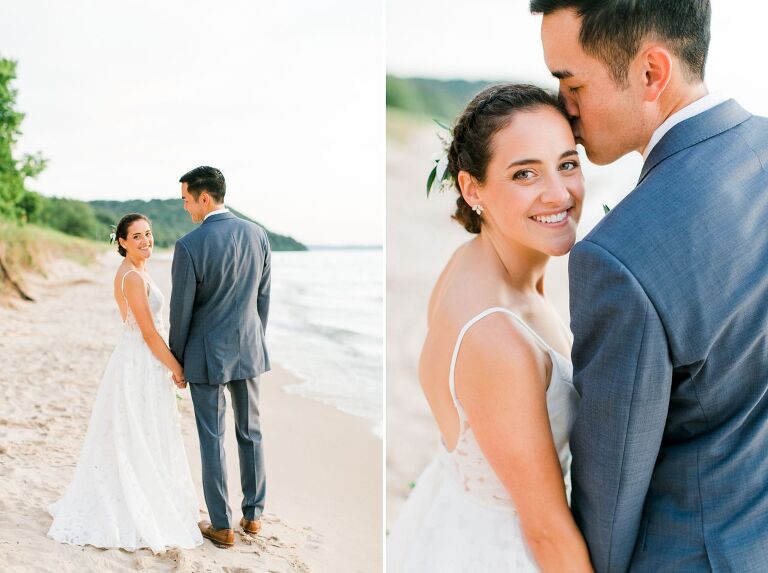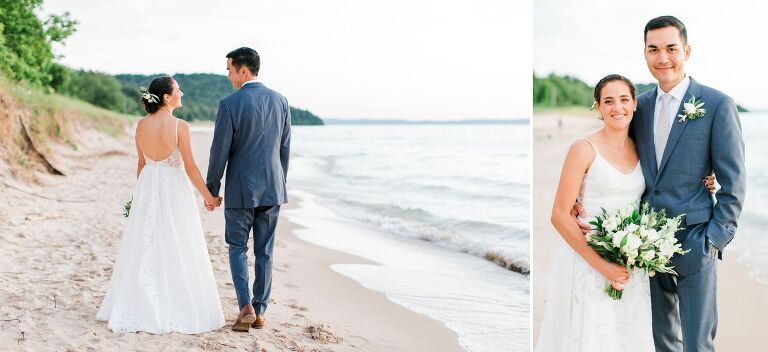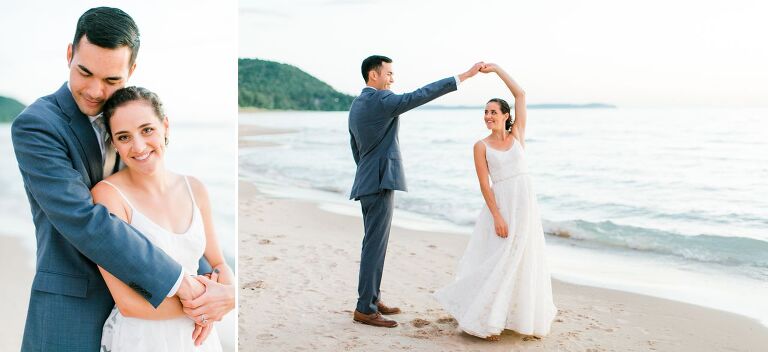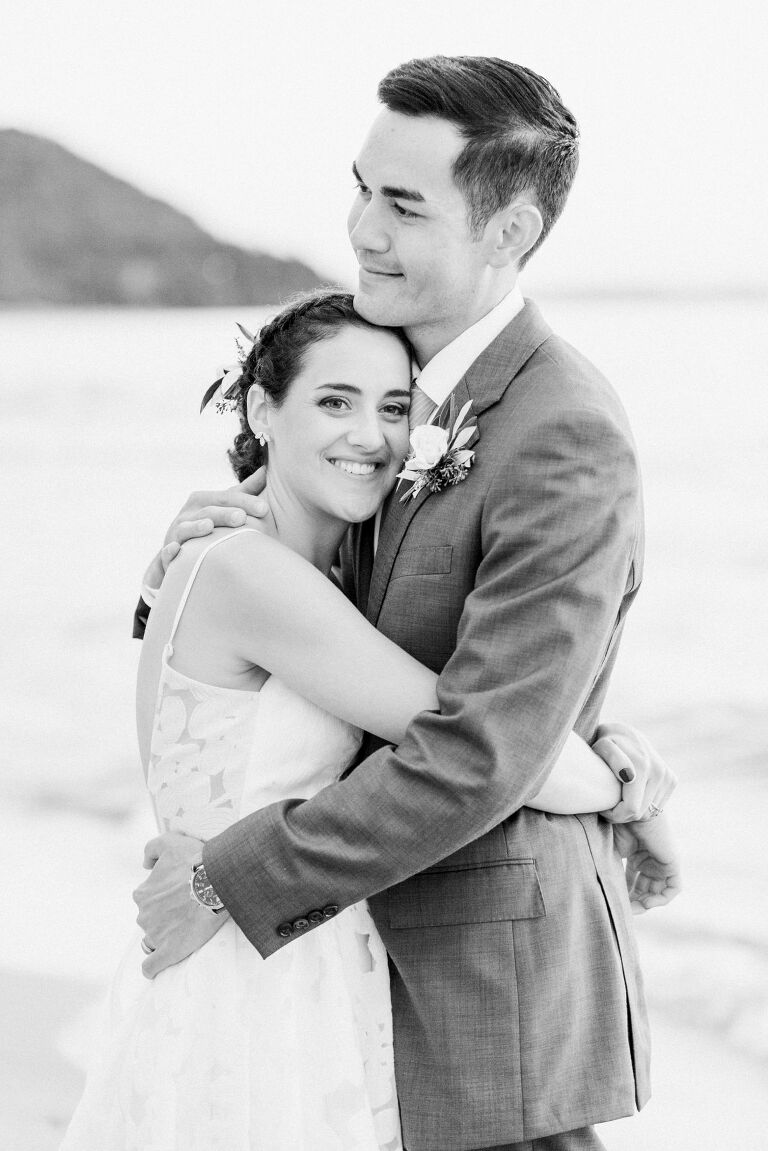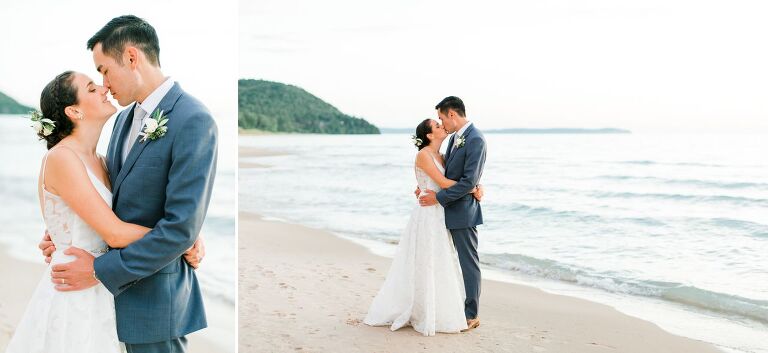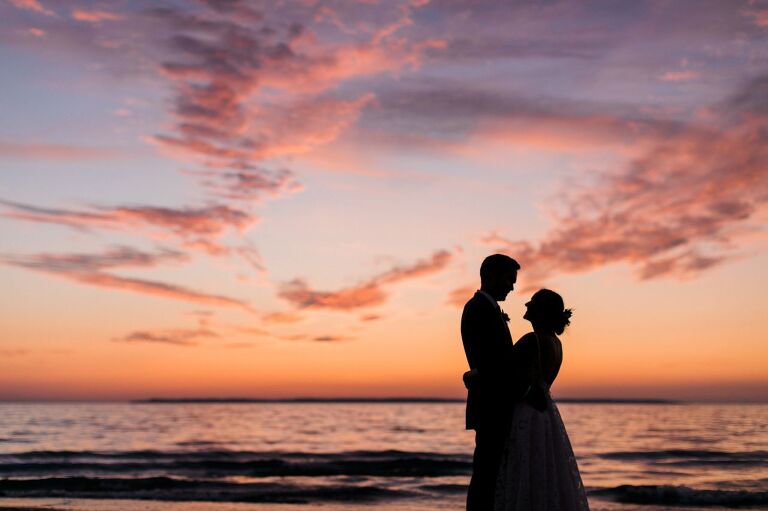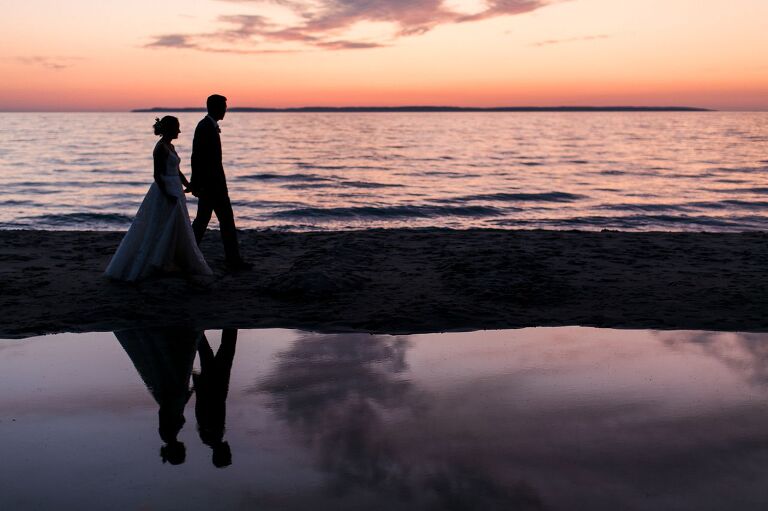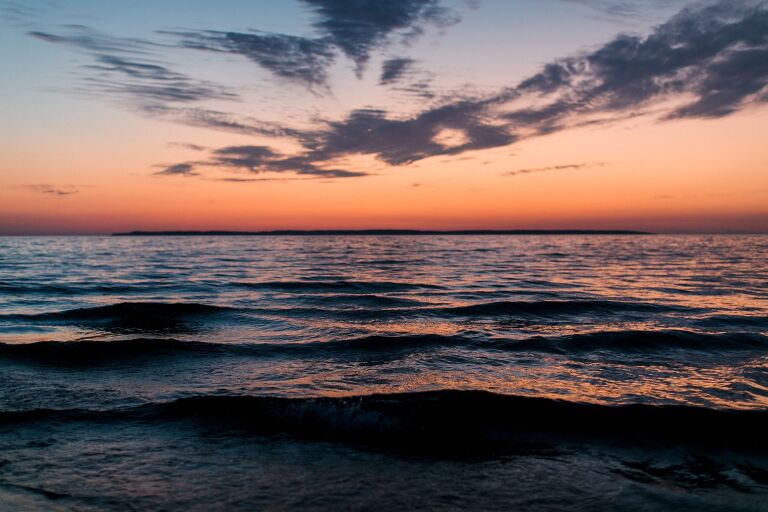 Charming Old Art Building Leland Wedding: Associate Photographer Megan Newman
See more beautiful weddings photographed by Megan
HERE
!