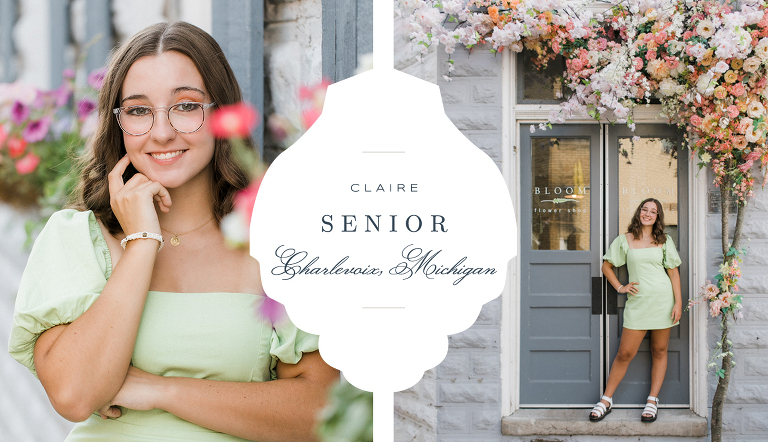 Claire's Charlevoix Michigan Senior Portrait Photography was so much fun! Claire had so many great outfits and locations picked out for her session that I knew we would capture some awesome images!
We started the evening session at the Bloom Flower Shop right in the heart of downtown. Every spring the shop creates a unique display around the doors to enter and it's very picturesque. Claire's green dress coordinated great with the colors of this adorable alleyway! Before we explored other areas of the town Claire changed into an outfit that matched the mural painted by Katherine Larson. The mural was painted over a 5-month period in Larson's studio in Ann Arbor on aluminum sections. The mural is a visual progressive timepiece that you can read more about here! If you are ever in Downtown Charlevoix be sure to explore the shops, delicious places to eat, and see the mural for yourself on W. Clinton Street!
After a quick wardrobe change, we headed over to the Charlevoix Marina. This location is a beautiful spot for scenic backdrops of Round Lake. Clare's blue outfit coordinated great with the colors at this stop. Our final destination for sunset was at Mt. McSauba Recreation Area along Lake Michigan. Once again, Claire's outfit matched the scenery of the pink tones in the sky. It was a fun-filled session exploring what Charlevoix had to offer and it did not disappoint!
If you are looking to have your Senior Portrait Session this year get in touch with us here! We would love to capture this exciting time!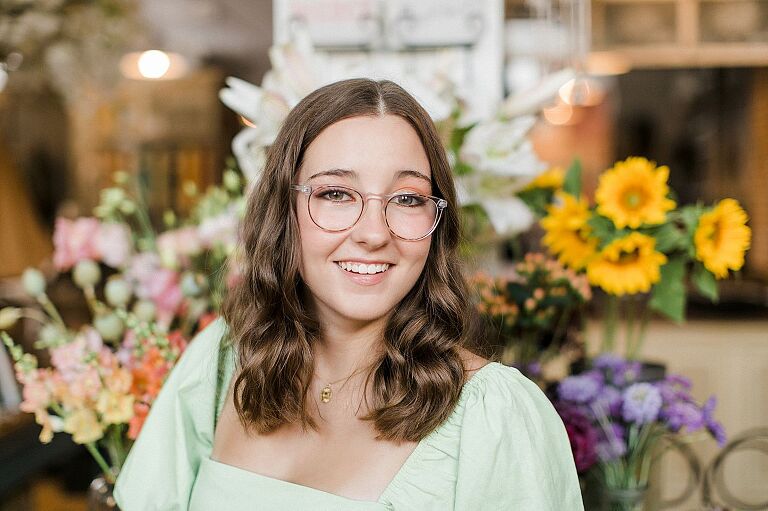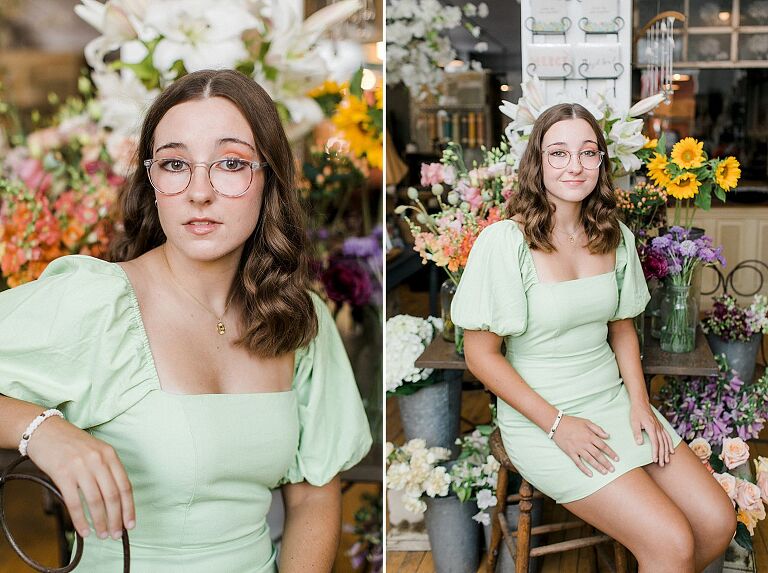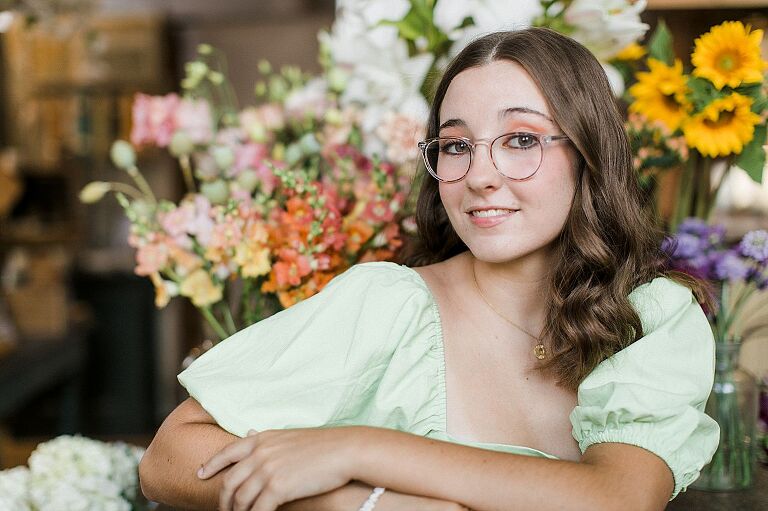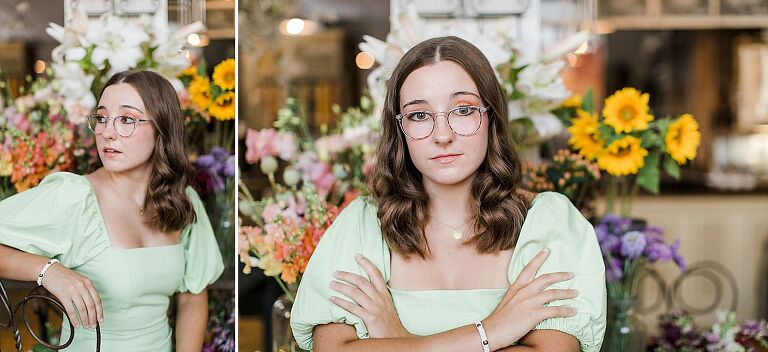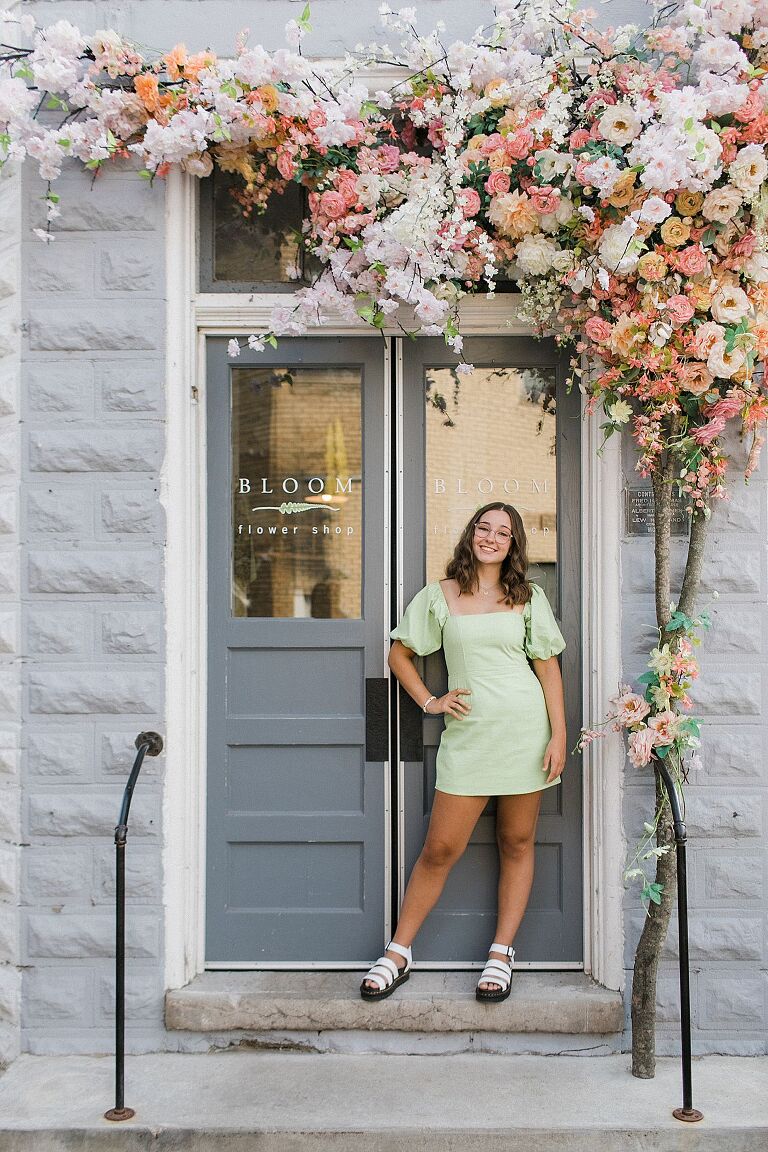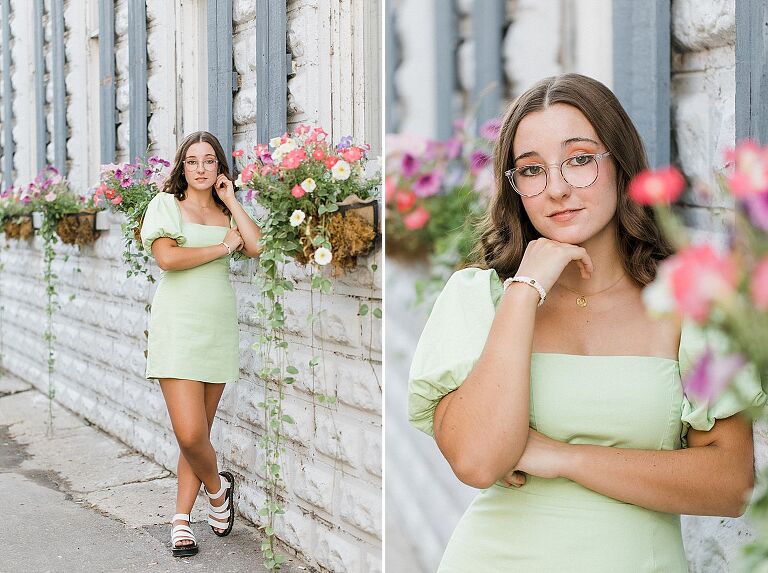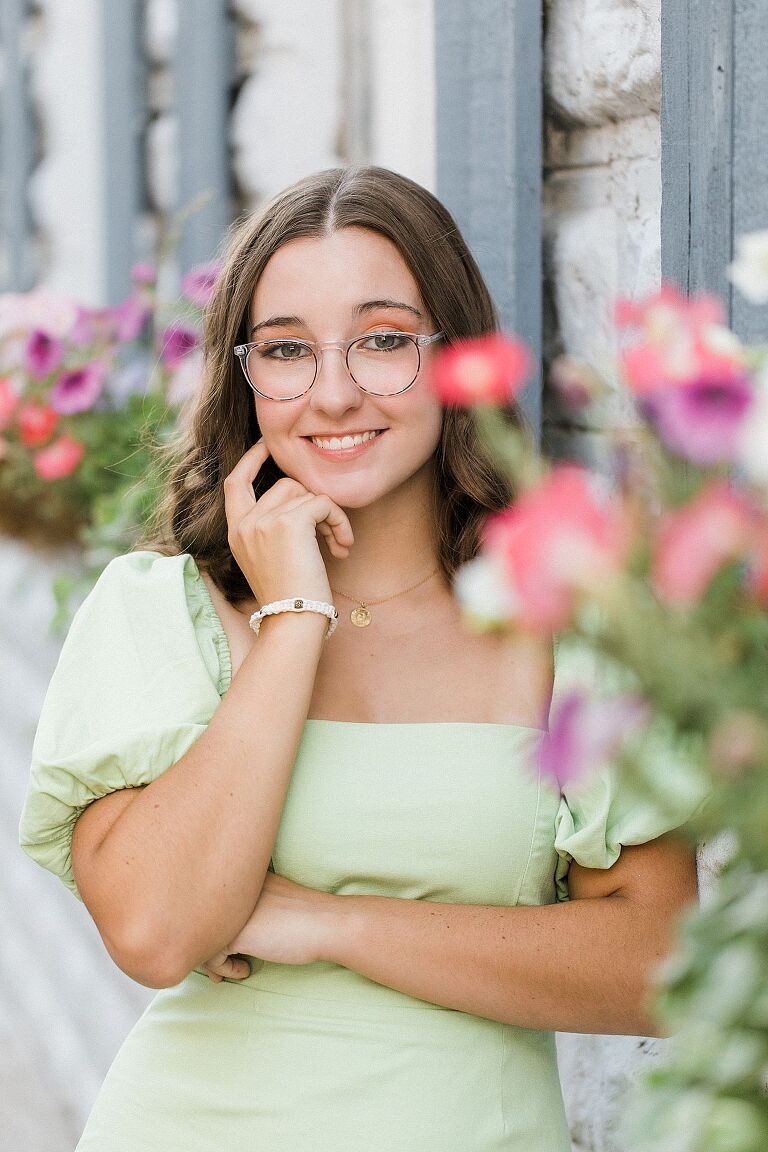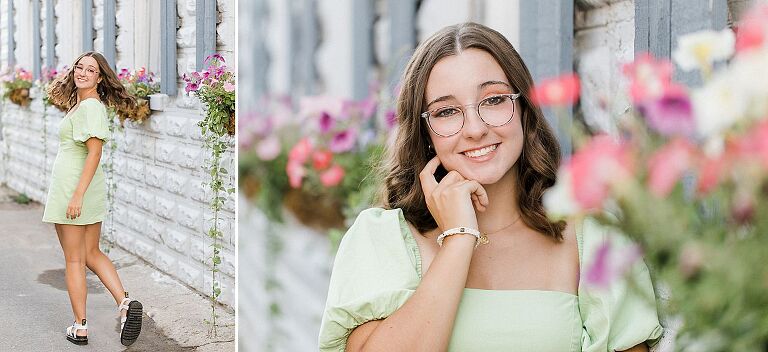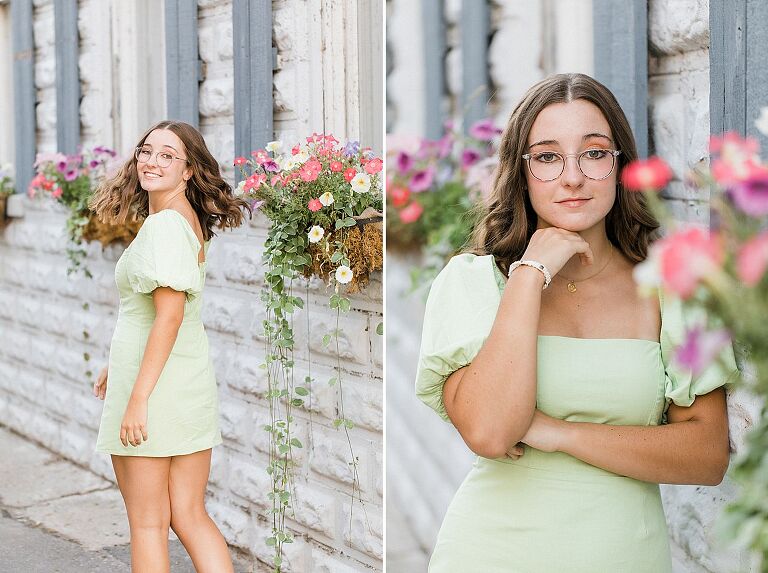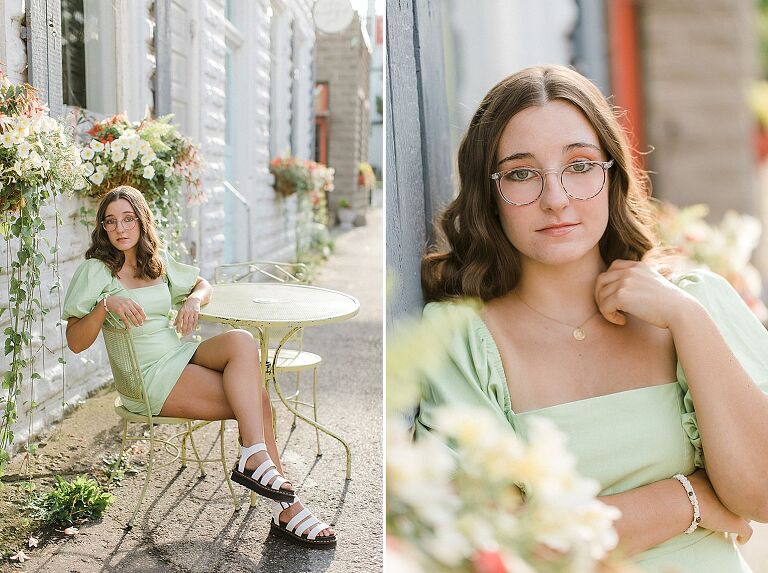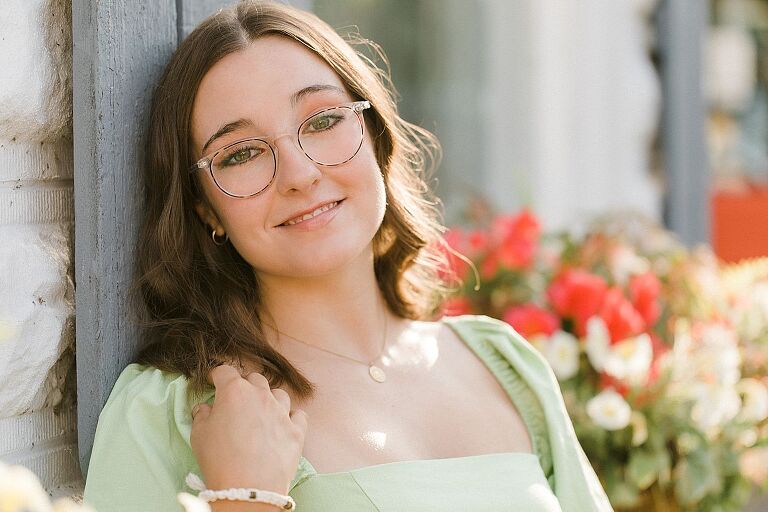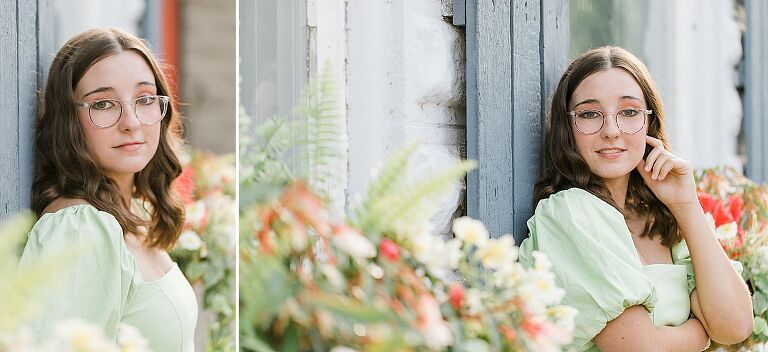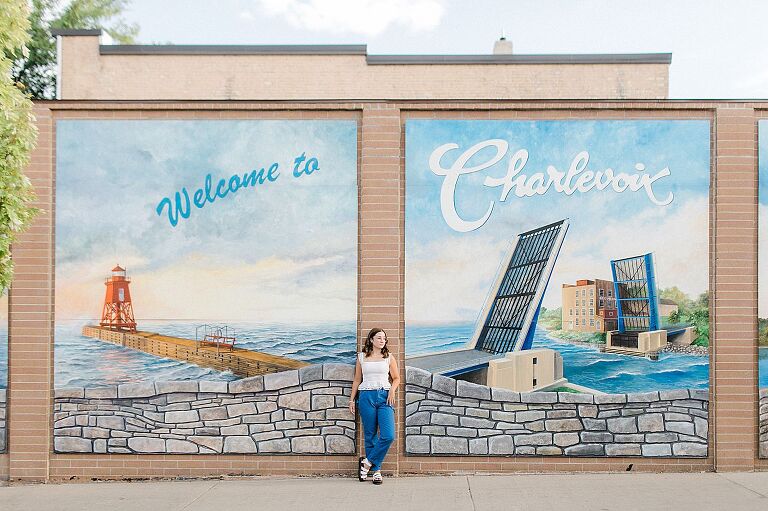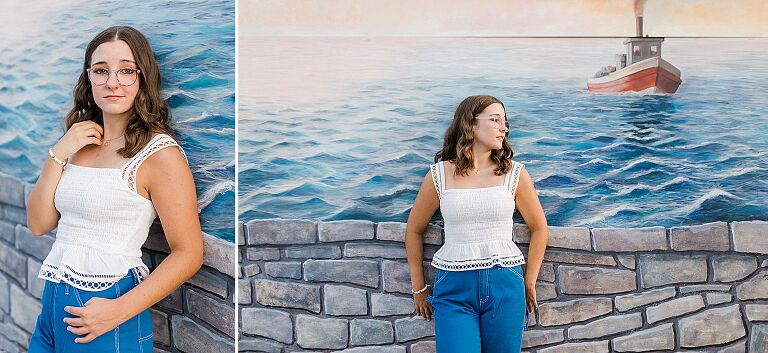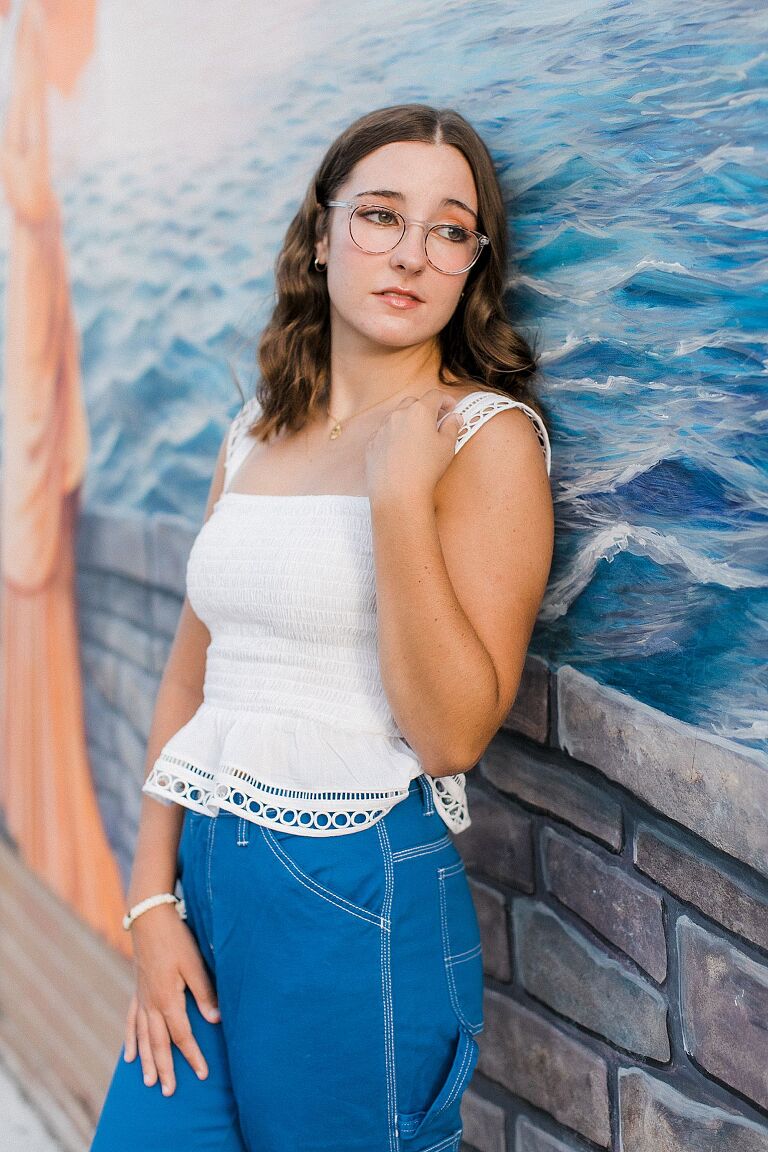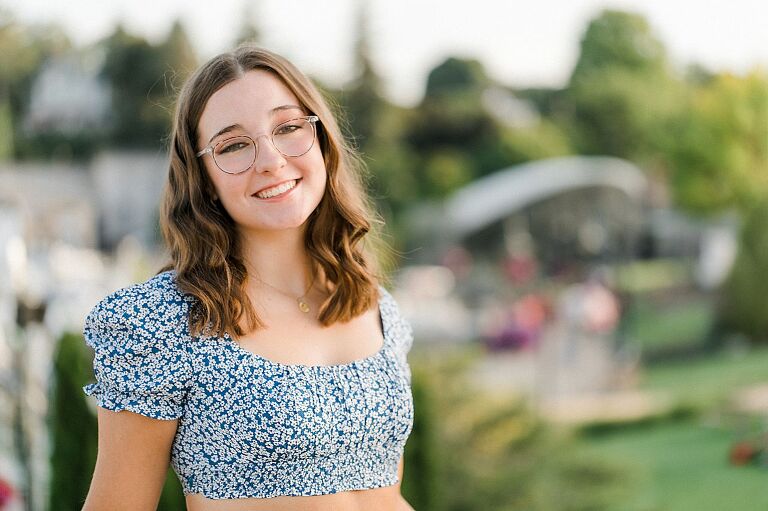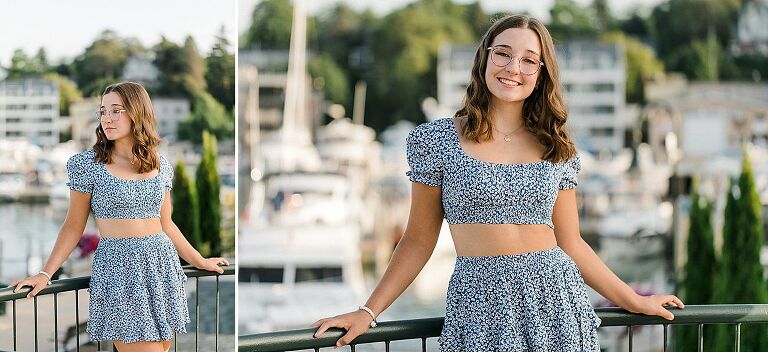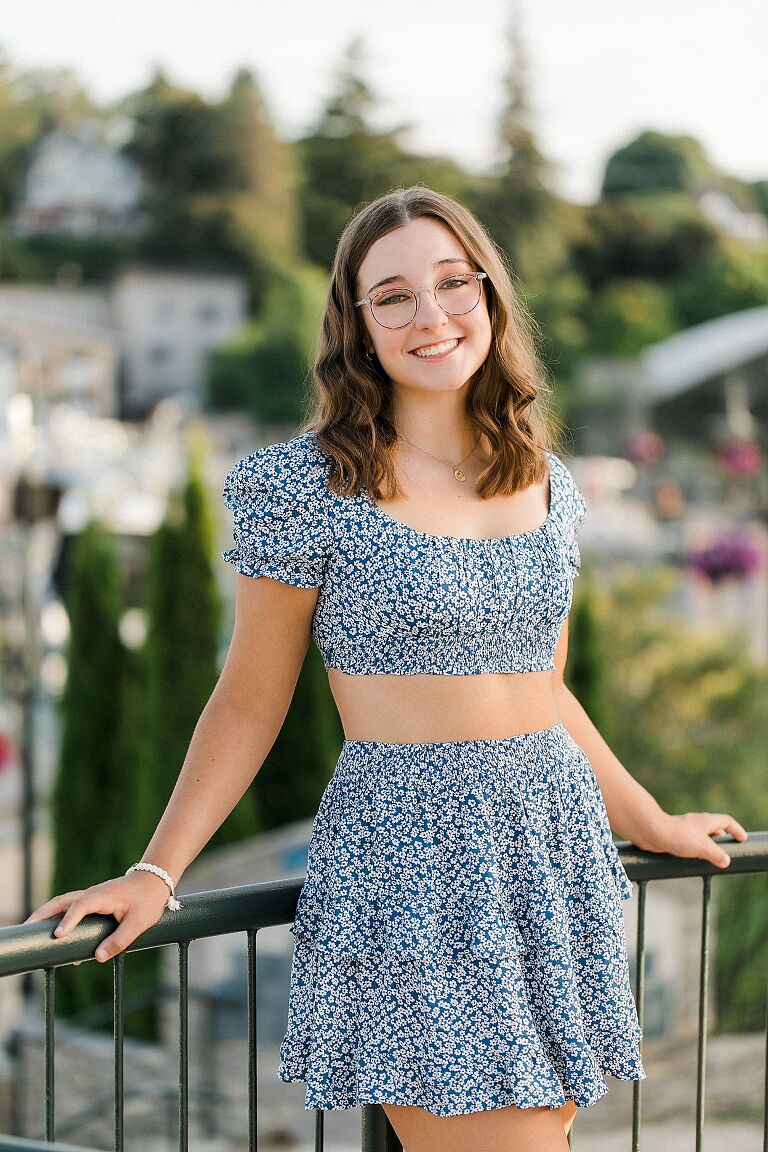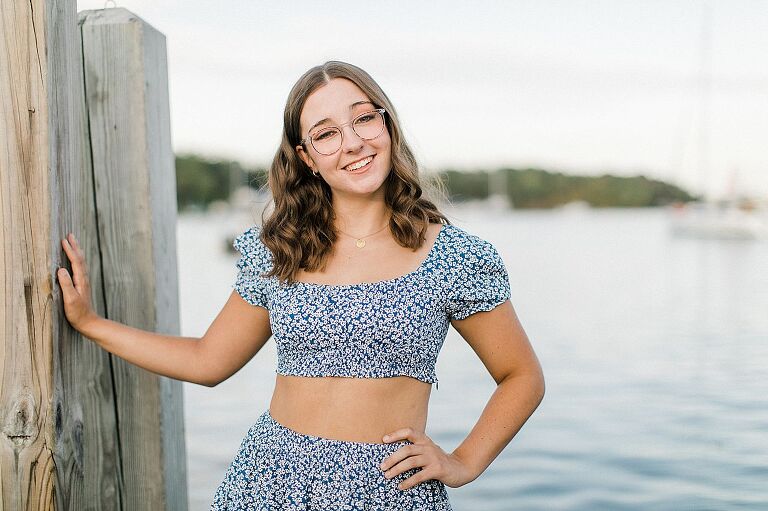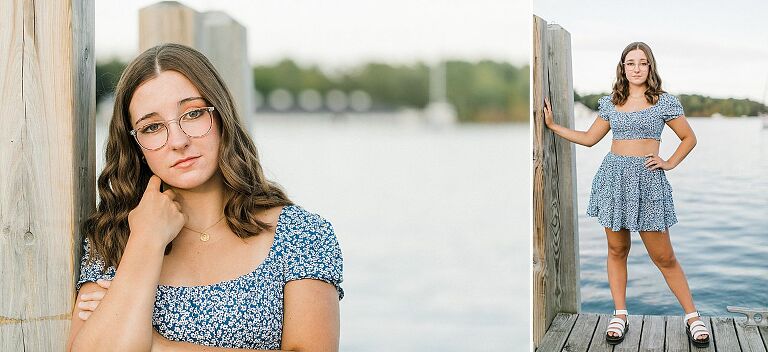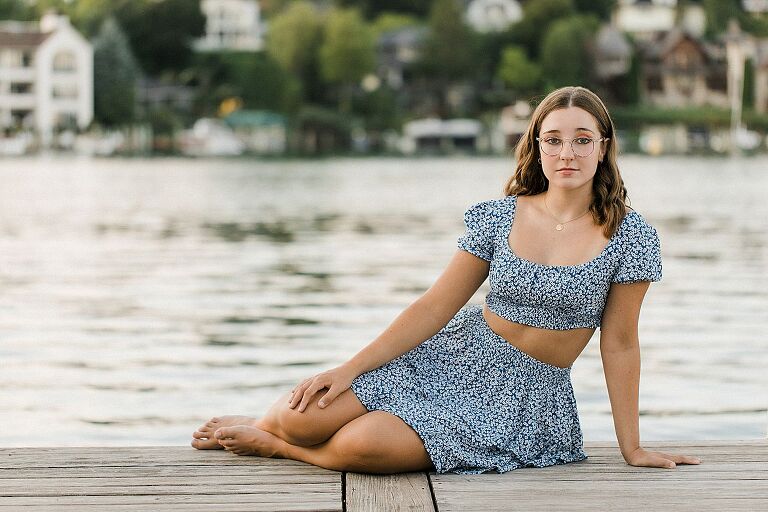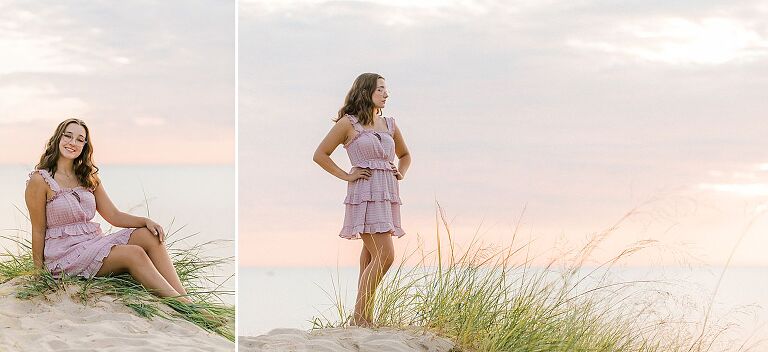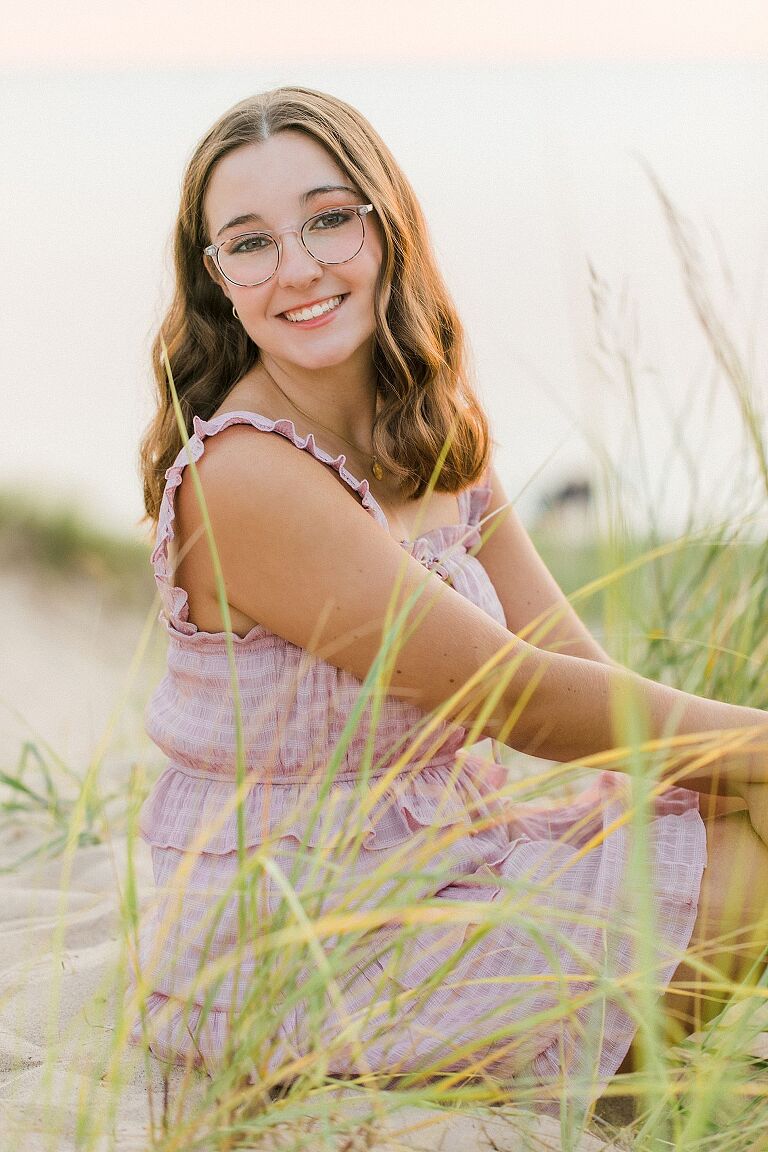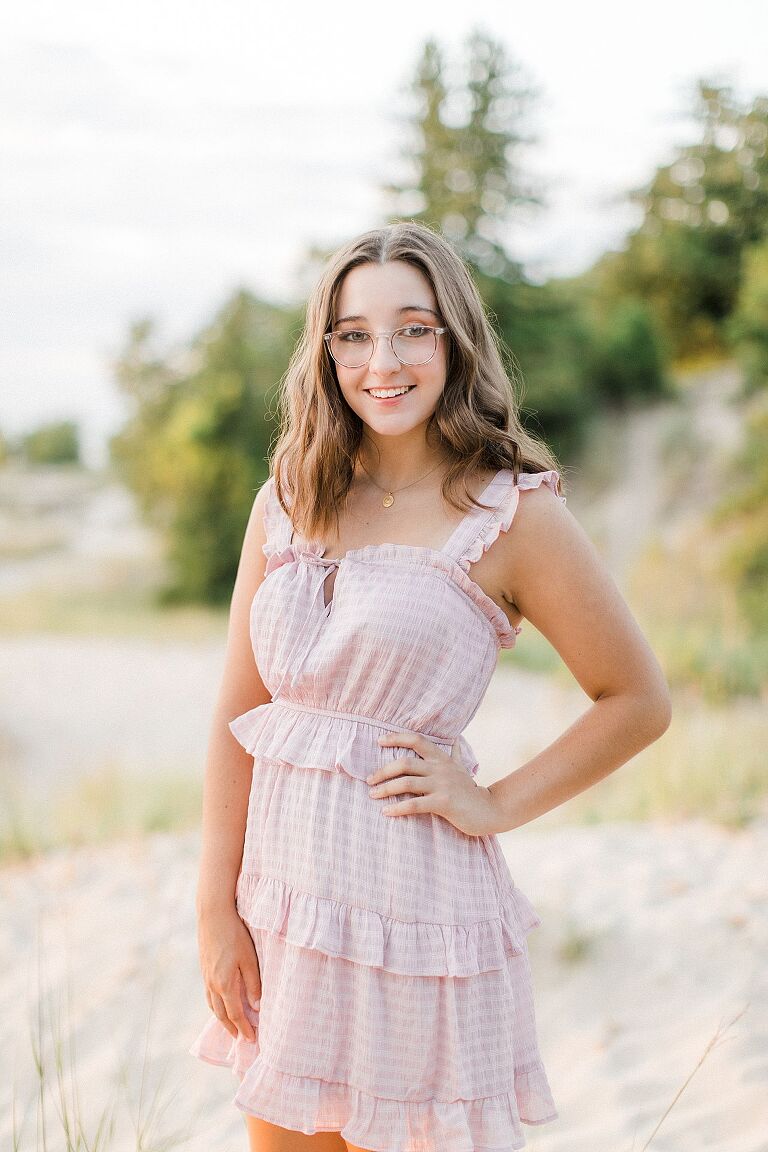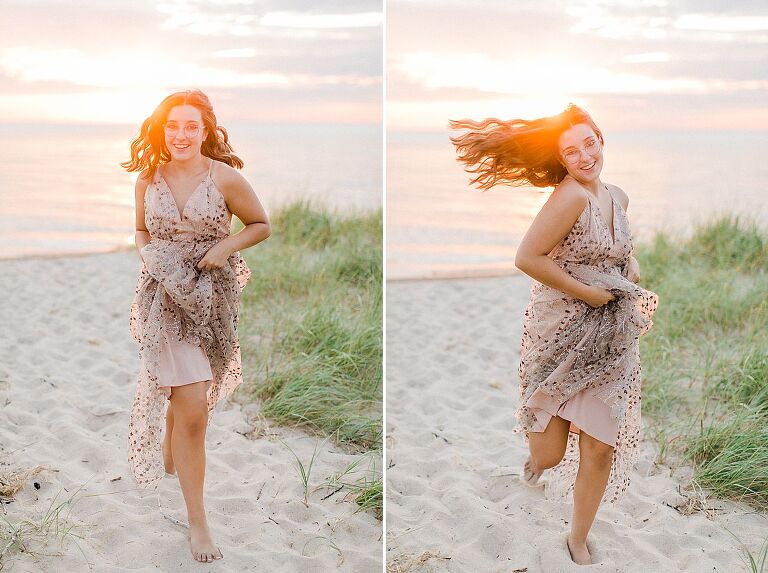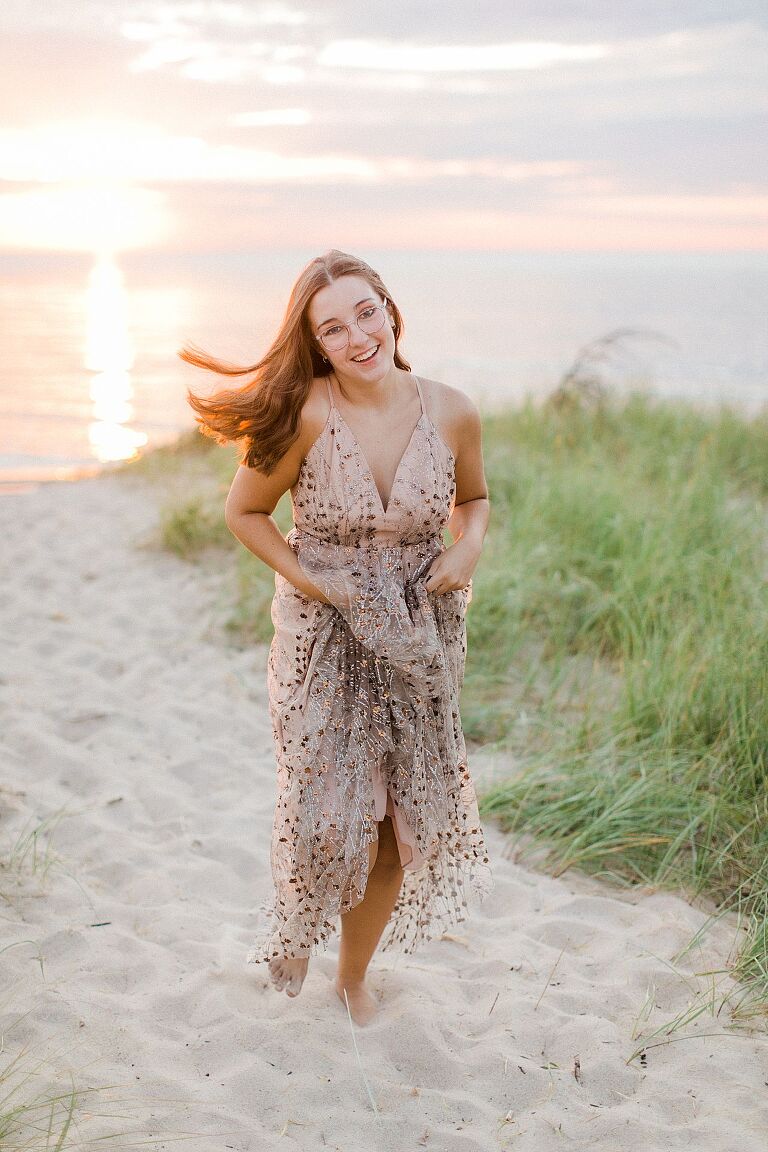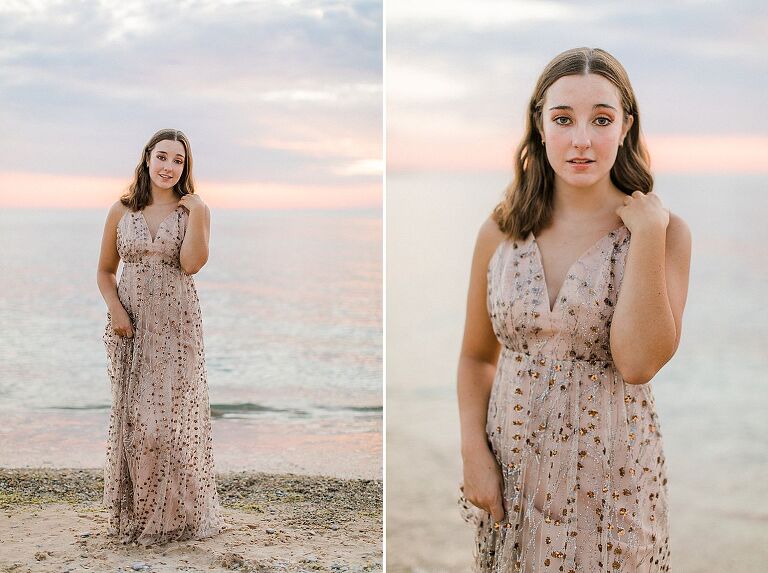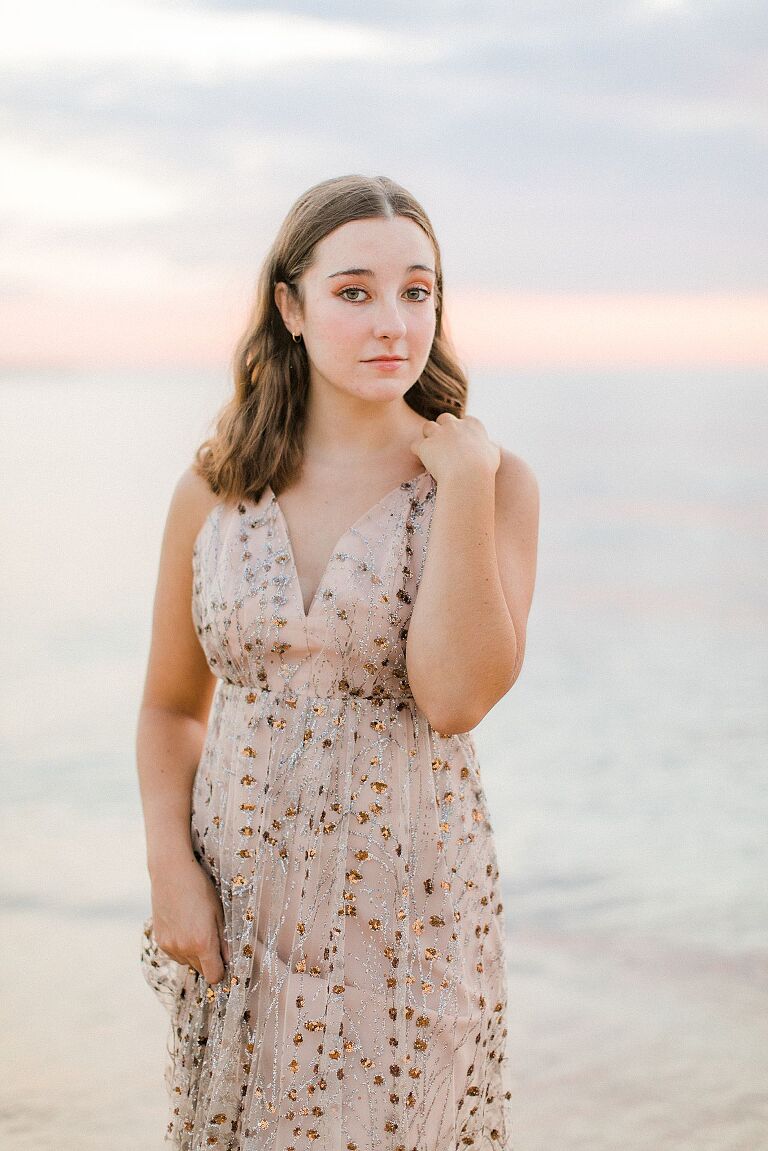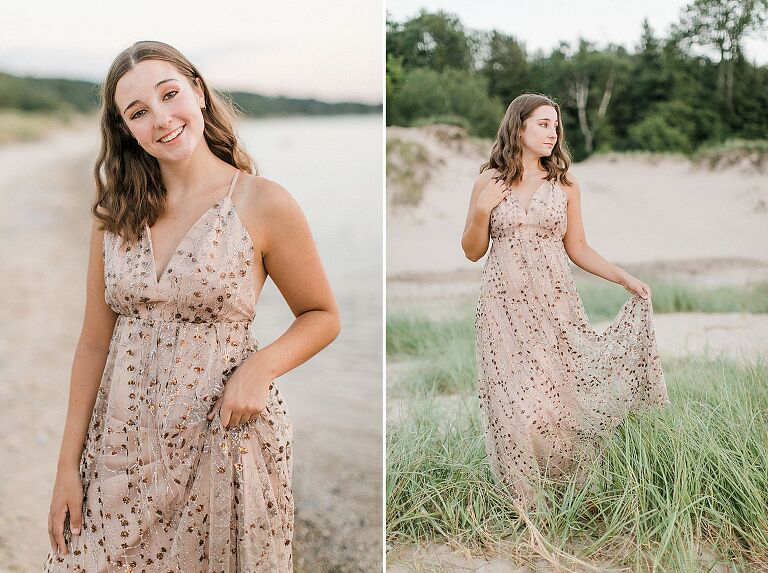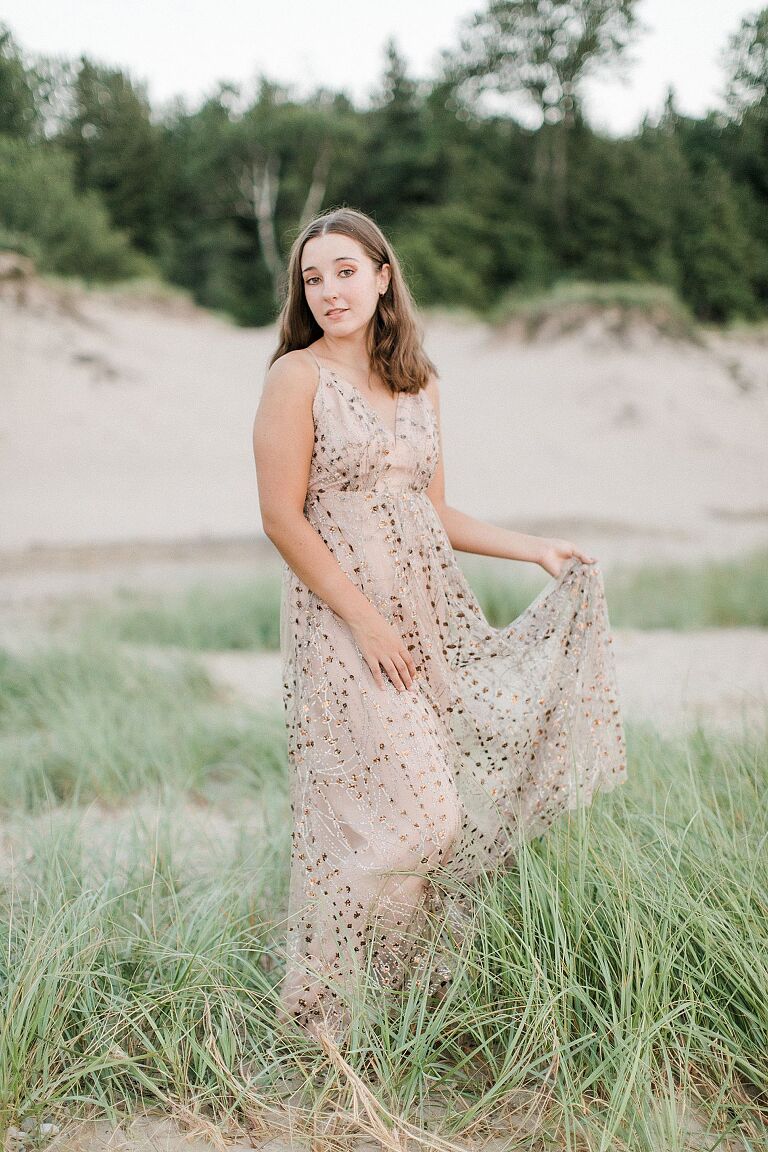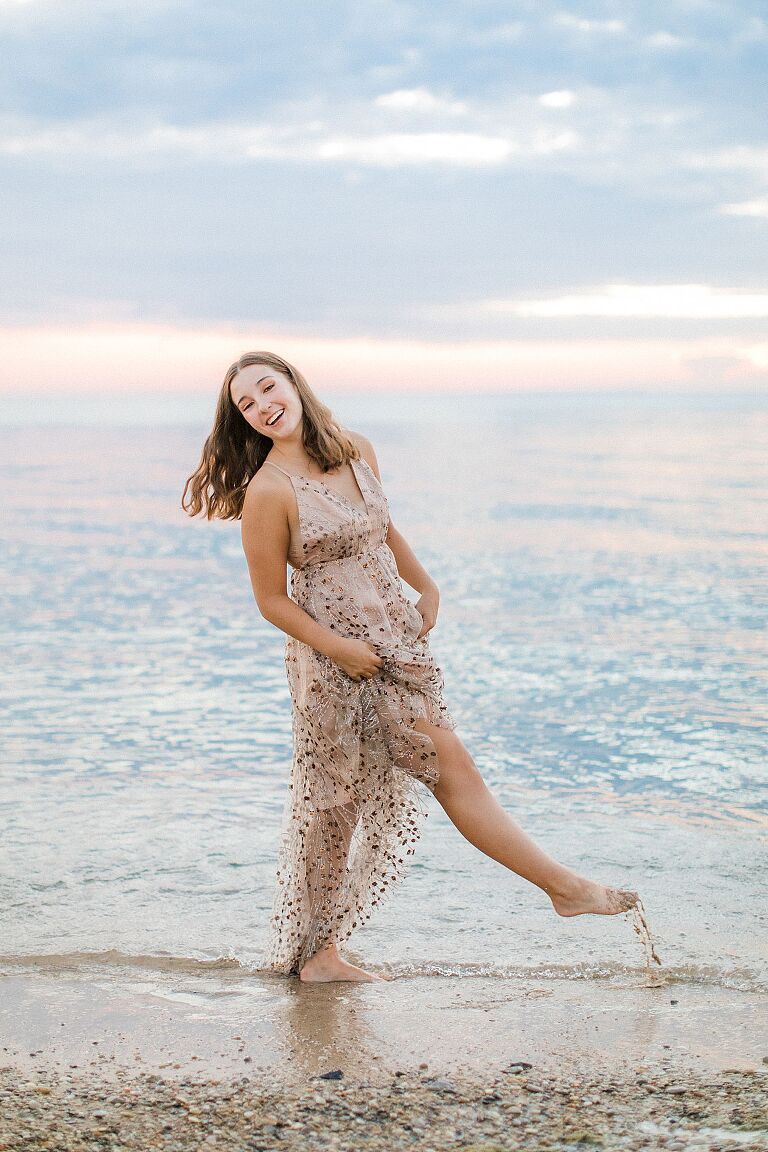 Charlevoix Michigan Senior Portrait Photography: Cory Weber