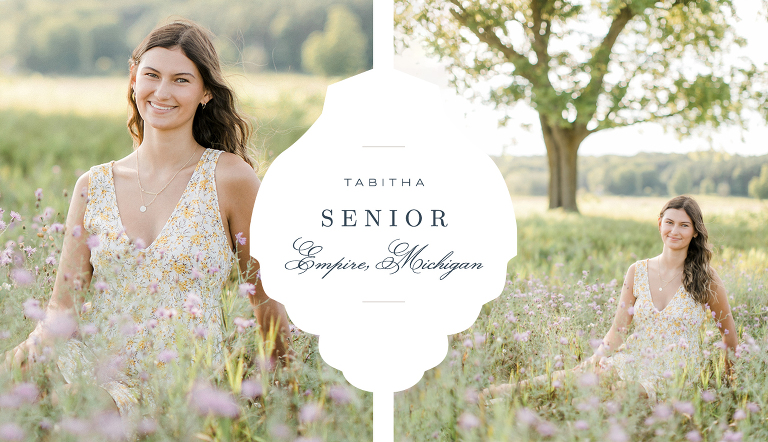 Tabitha's Empire Michigan Senior Portrait Photography was in one of our favorite locations! Empire is right along the Sleeping Bear Dunes National Lakeshore and the photography location options are endless!
I met Tabitha on a sunny, summer evening in late July. We started the session in a wide-open field covered in tiny purple flowers, her outfit coordinated so well with the natural setting! For all senior portrait sessions, I make sure to capture many different poses, angles, and different lighting scenarios. After exploring the field we headed down to the lakeshore to our second location of the evening.
The weather was so perfect with the slight winds and diffused lighting making for some beautiful photos! We walked along the dunes which had a great angle of the Empire Bluffs in the background. If you haven't hiked the Empire Bluffs it is a must-do when you're in the area! Tabitha changed into her last outfit for her photos right along the lakeshore. Her white off-the-shoulder top and bold wide-leg orange pants fit right in with the golden hour lighting and was just enough of a pop of color to really stand out!
If you want to set up your portrait session with us this summer get in touch with us here! We would love to hear from you!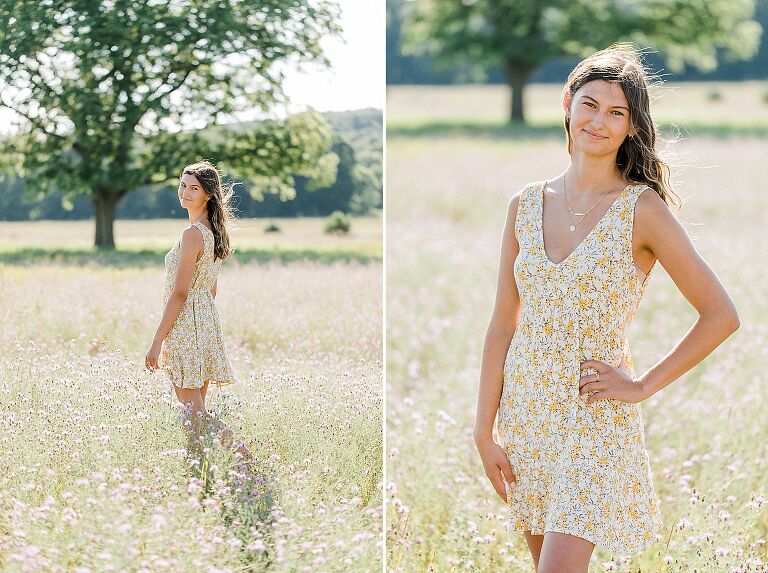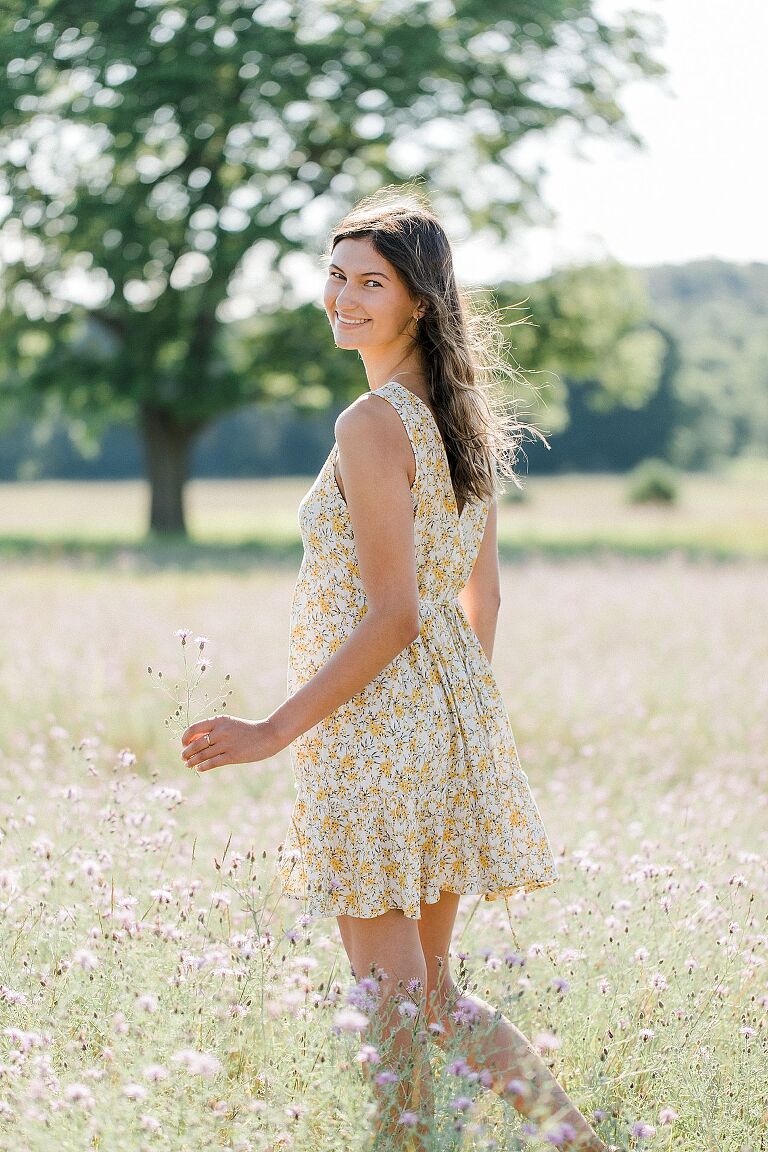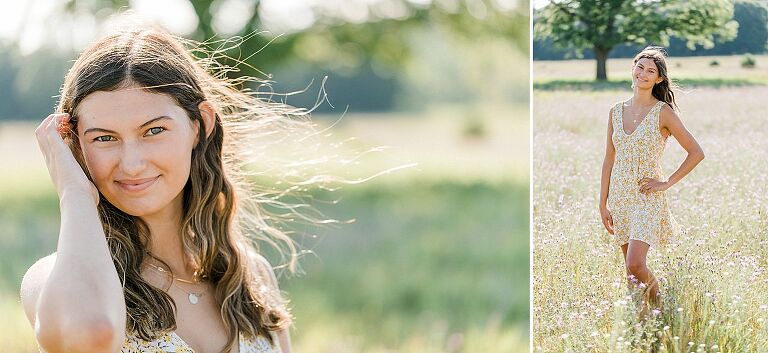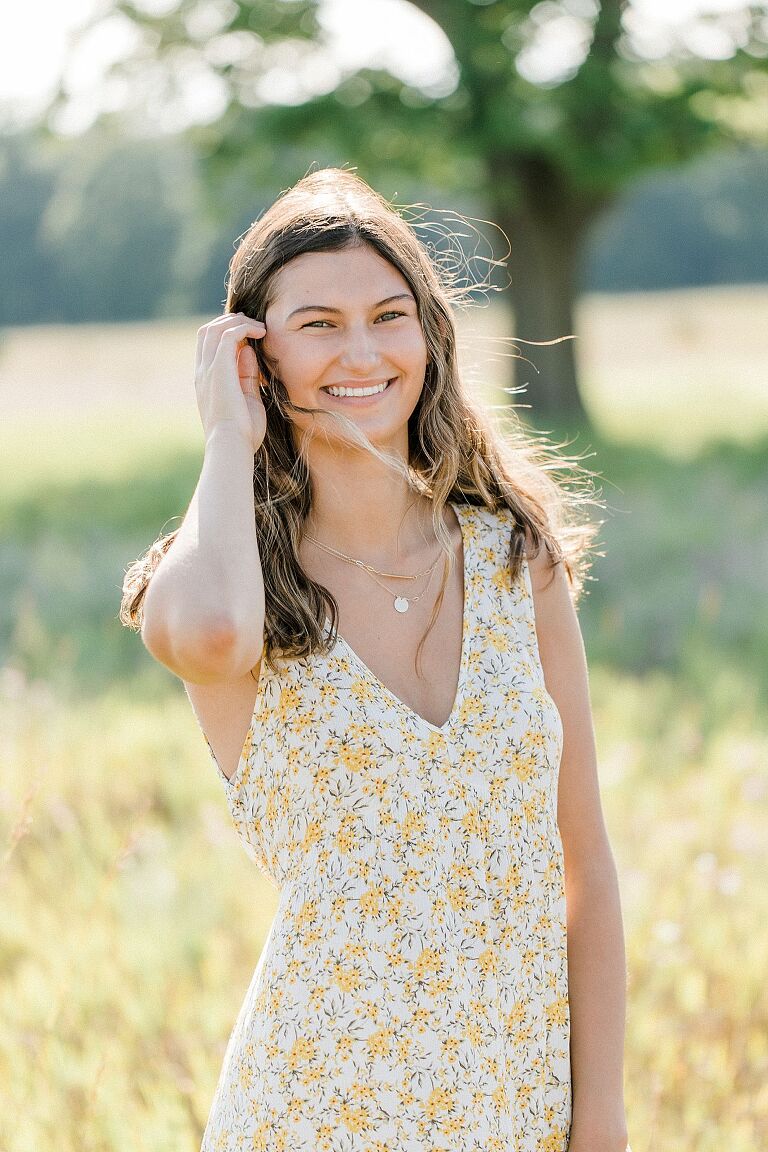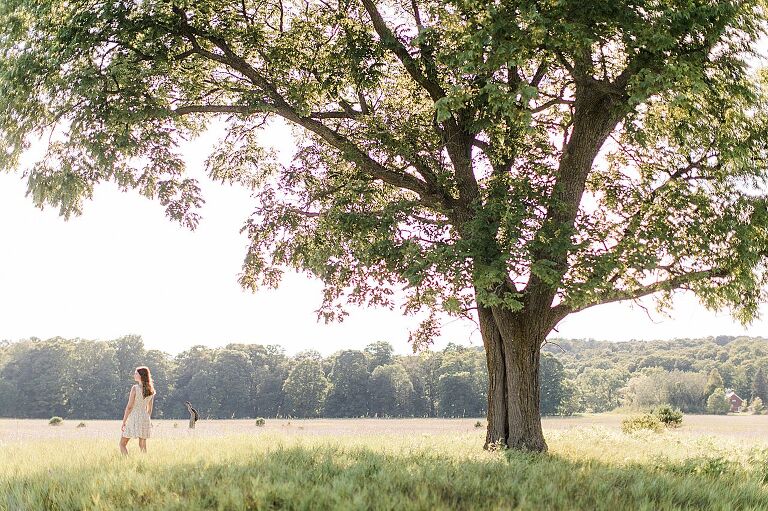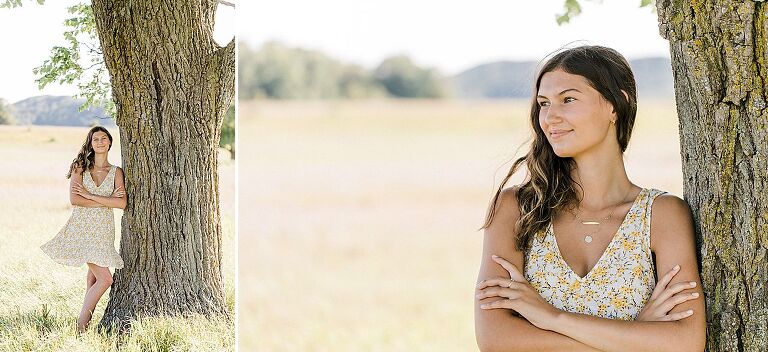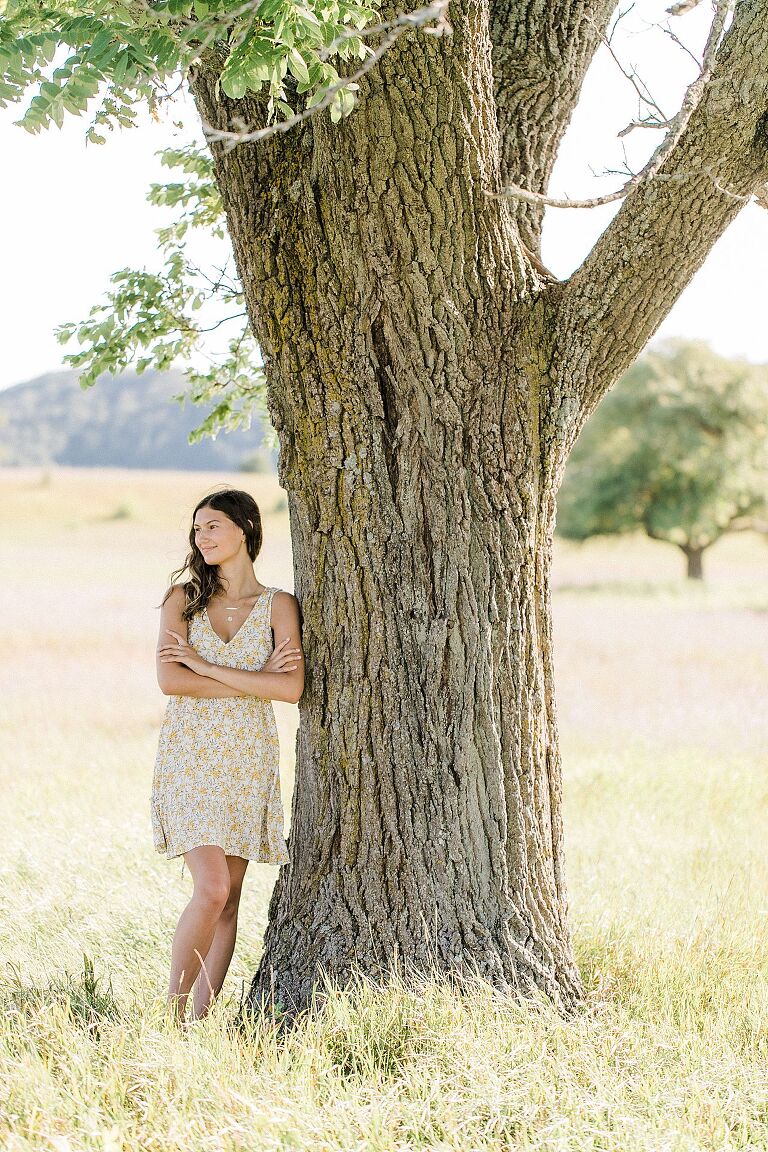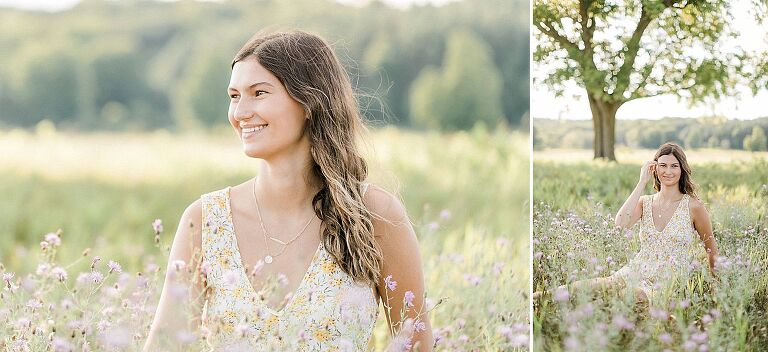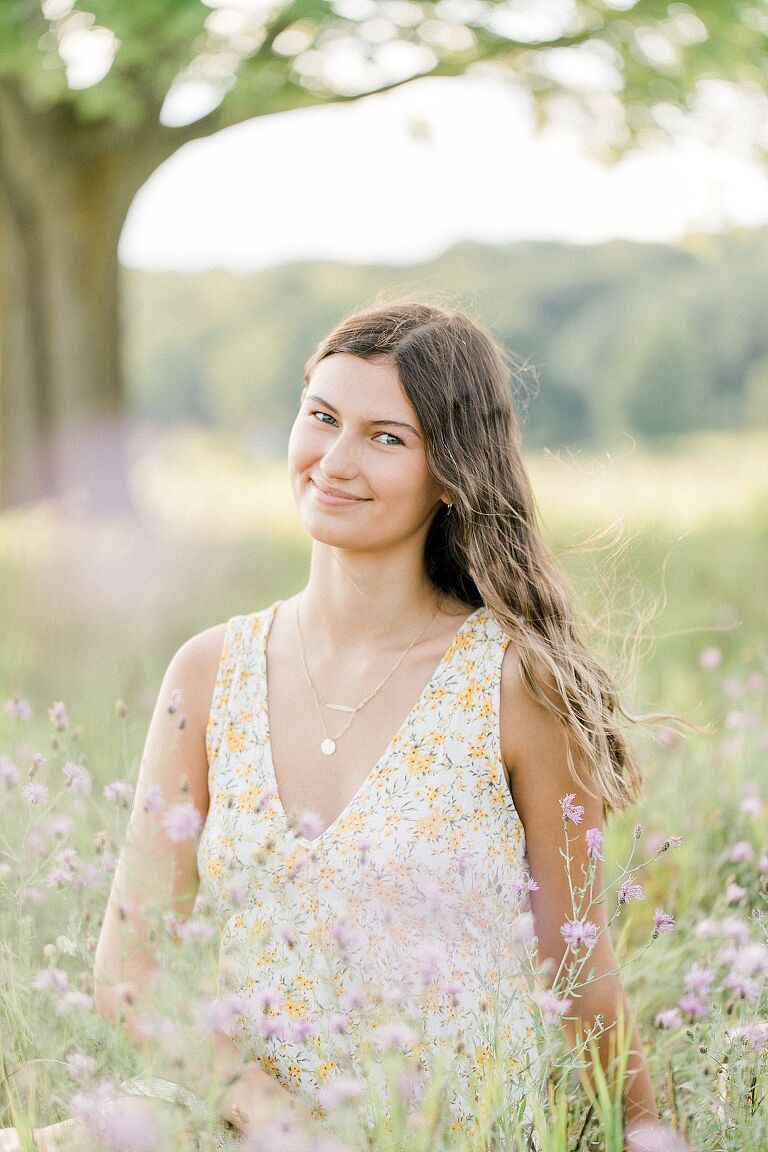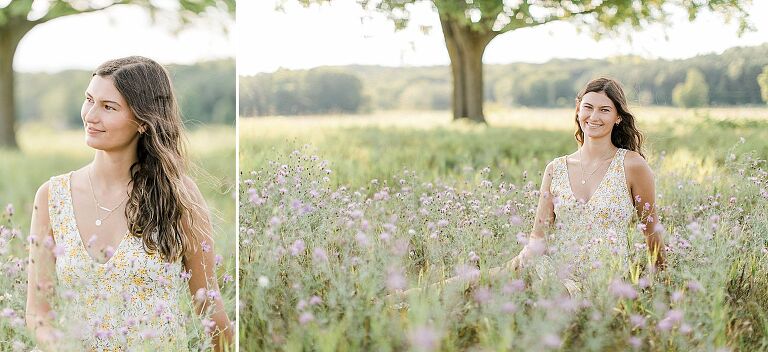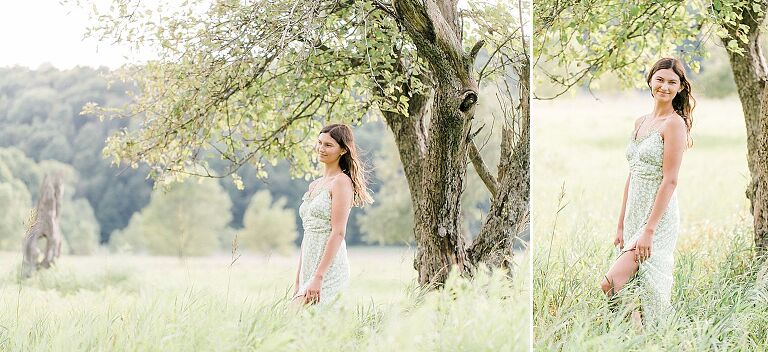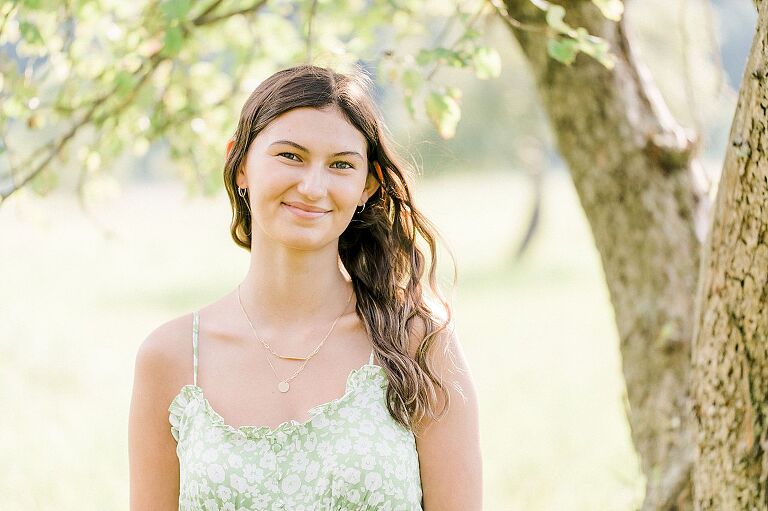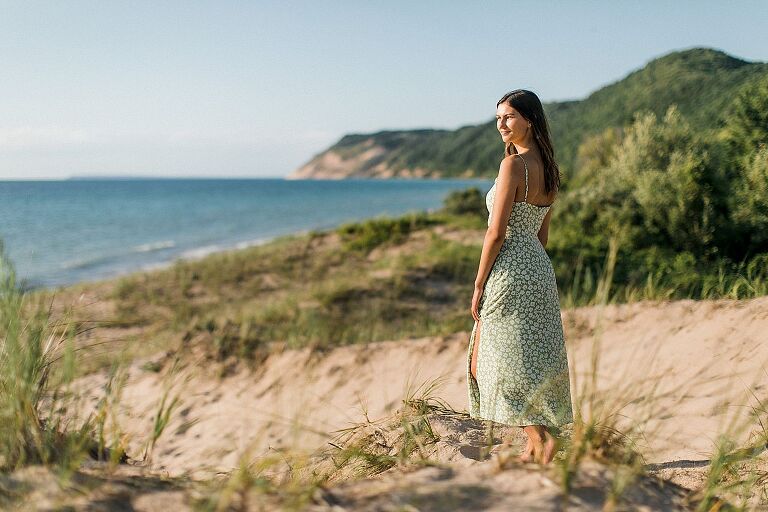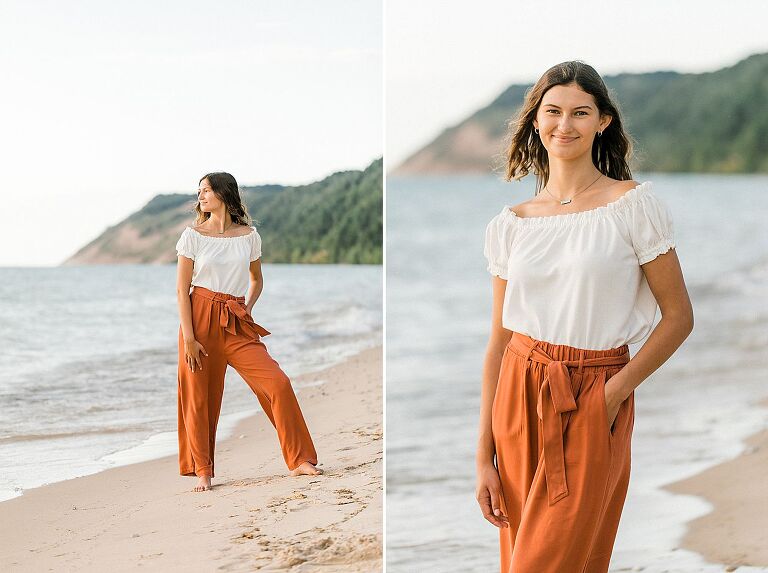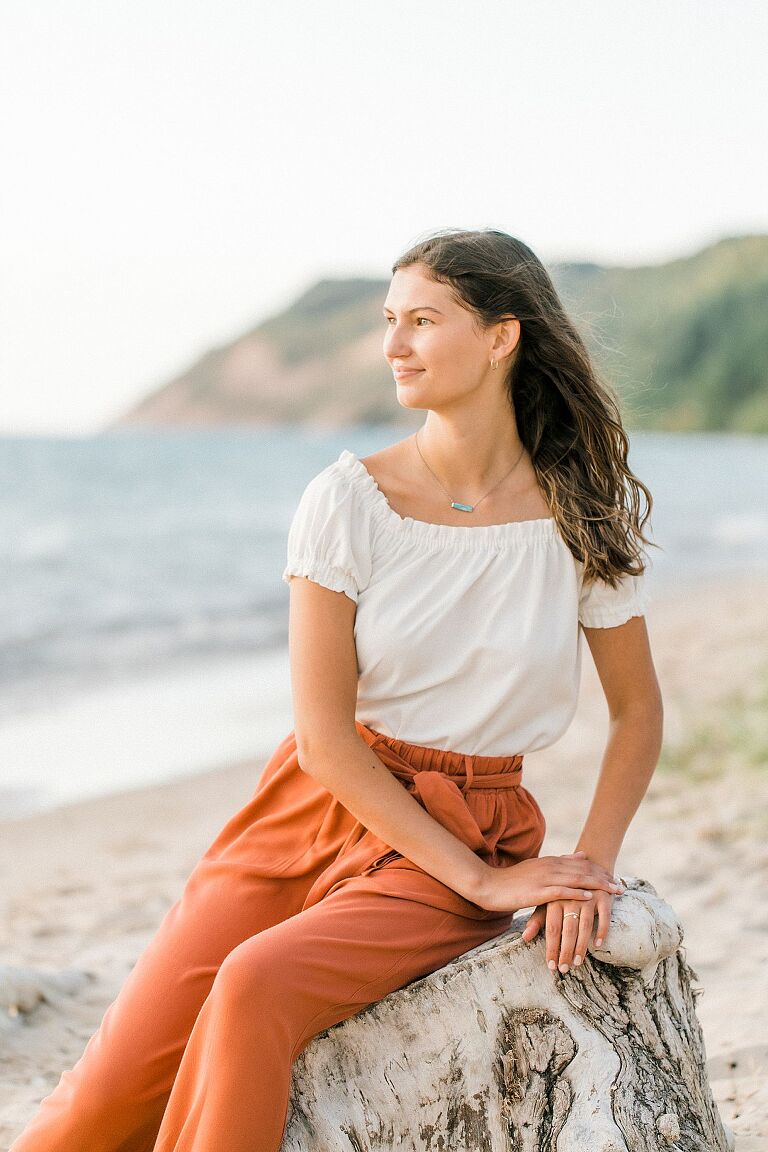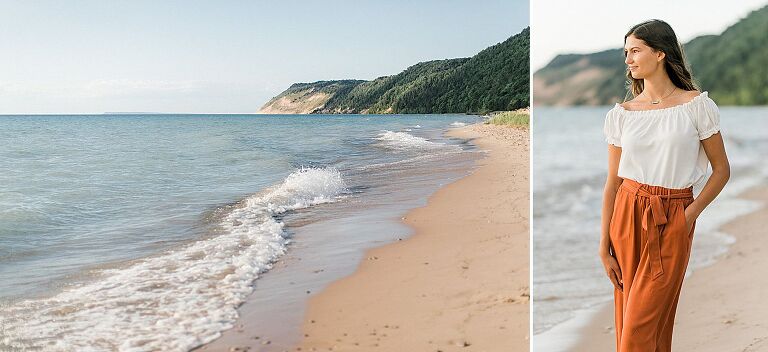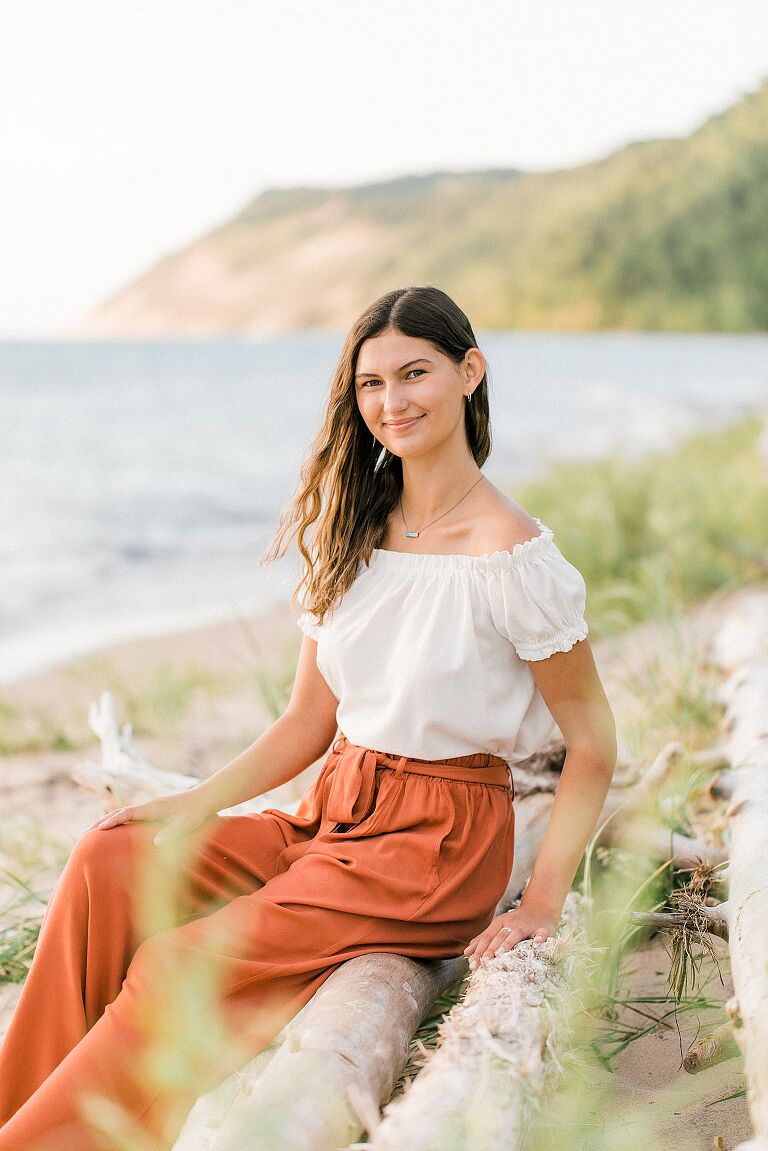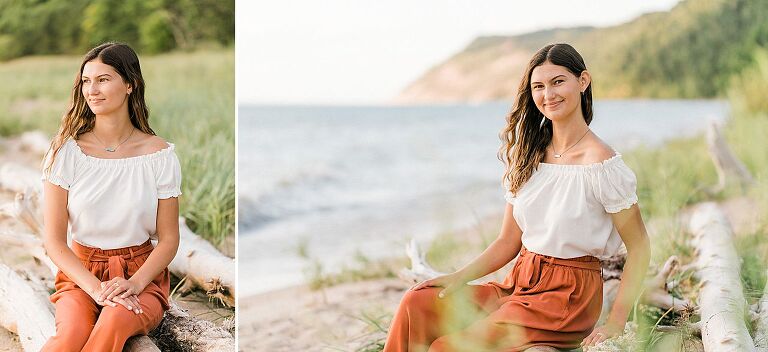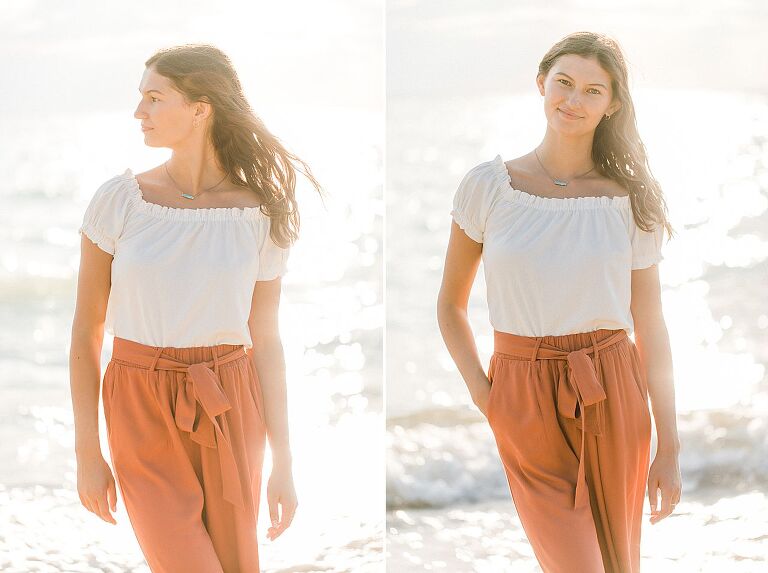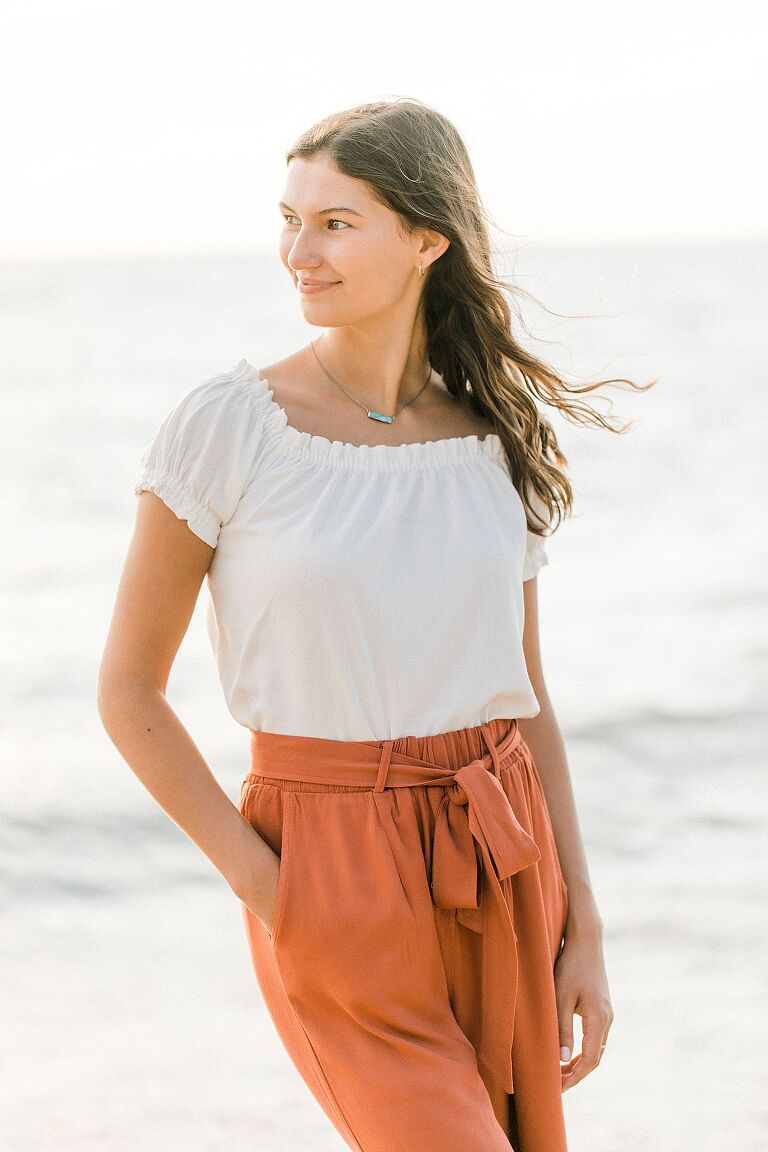 Empire Michigan Senior Portrait Photography  Cory Weber
Are you a senior and looking for more inspiration?! Click here to see more Senior Portrait Sessions on our blog.