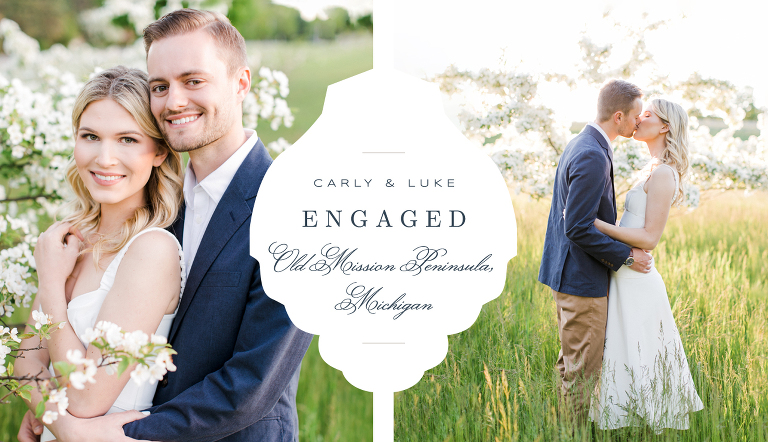 Carly & Luke's Old Mission Peninsula Engagement Photography was on a stunning spring evening in Northern Michigan! Springtime is such a welcome time of year here in Northern Michigan. All the trees start to green up and the flowers start blooming, it's like everything is starting to wake up!
I haven't done an engagement session in the heart of Downtown Traverse City in a while. Thrilled to look for some new beautiful areas to photograph I walked around and noticed purple blooms and a bridge! I met Carly and Luke at a boardwalk along the Lower Boardman River. The evening sun was glowing in the background creating such a dreamy look for these images! If you haven't been to this area before, the Lower Boardman River is a great spot to paddleboard and kayak with the opportunity to make some stops along the way for food or drinks!
After walking around the boardwalk I suggested that we take a short drive up Old Mission Peninsula to find some blooming trees. Many of the trees were past full bloom but we were lucky to find some apple trees that were still holding strong! Carly & Luke's outfits correlated so well with the scenery, Carly's dress even matched the tiny white apple blossoms. As the sun set behind the hills on Old Mission Peninsula, we headed back downtown to one final location.
After a quick outfit change, I looked around and noticed a brick building covered in vines and twinkle lights overhead. It was perfect! I am so thrilled this engagement session came together and am always excited to see our client's outfits and locations they have in mind! I always have a list of favorite areas too if you're short on ideas!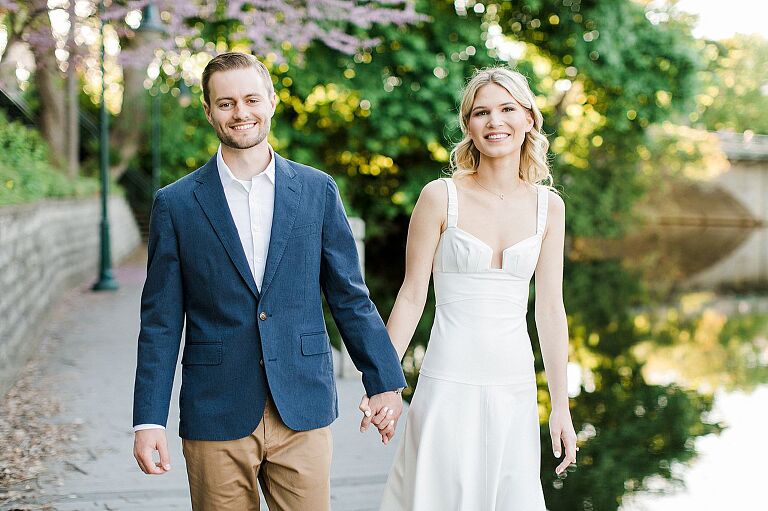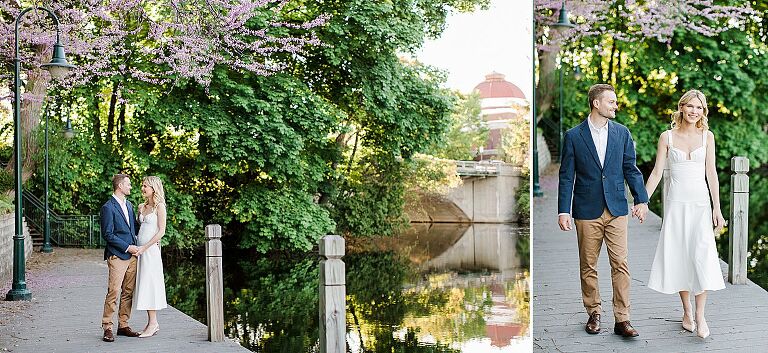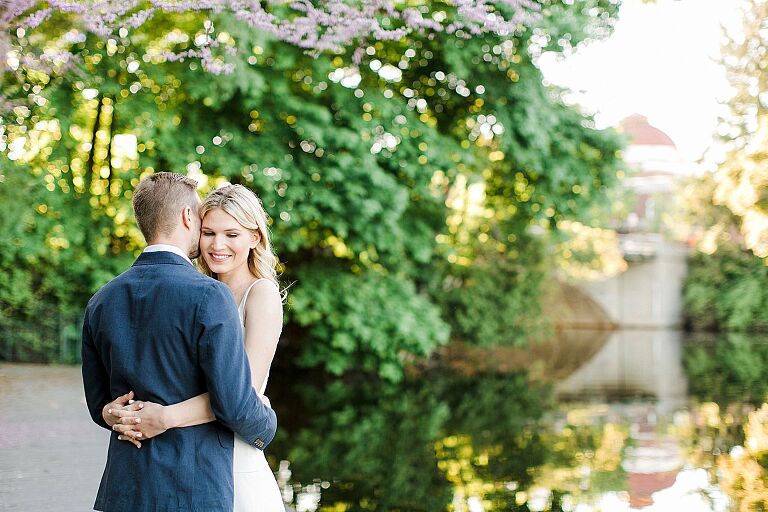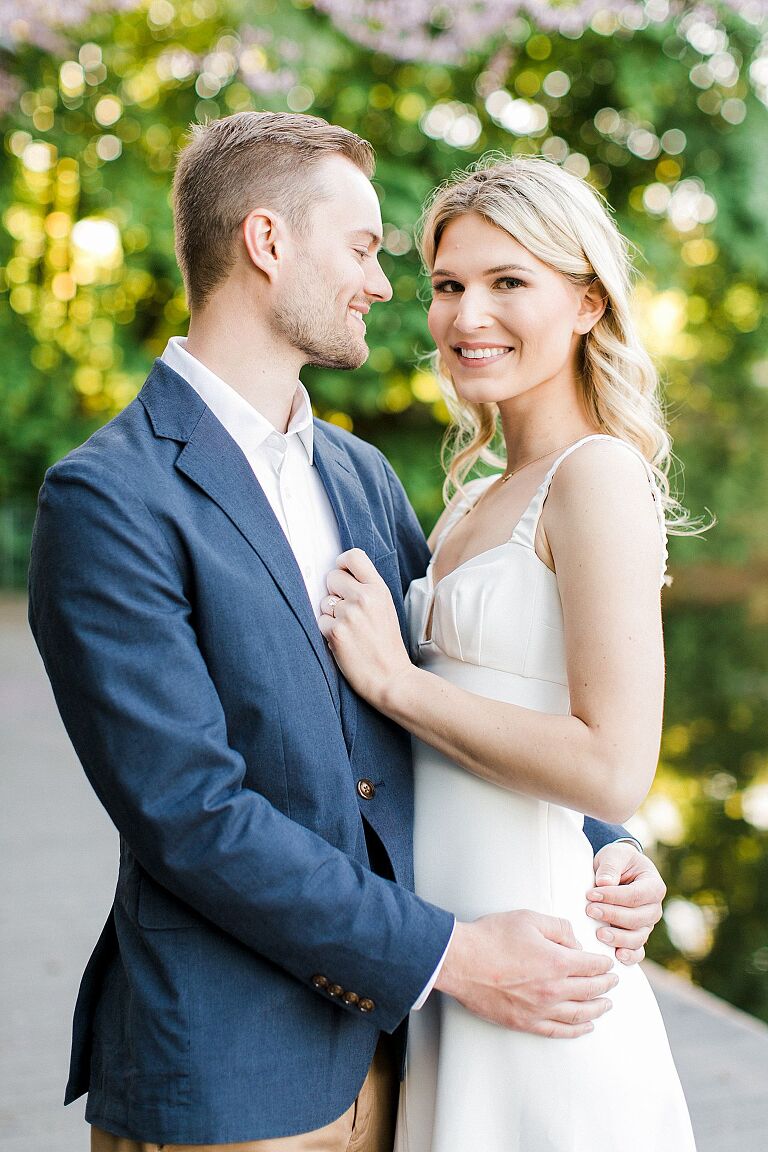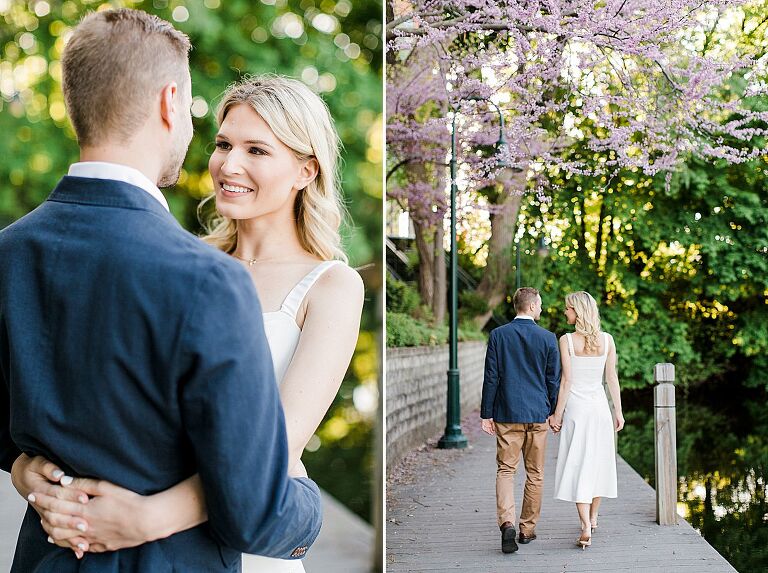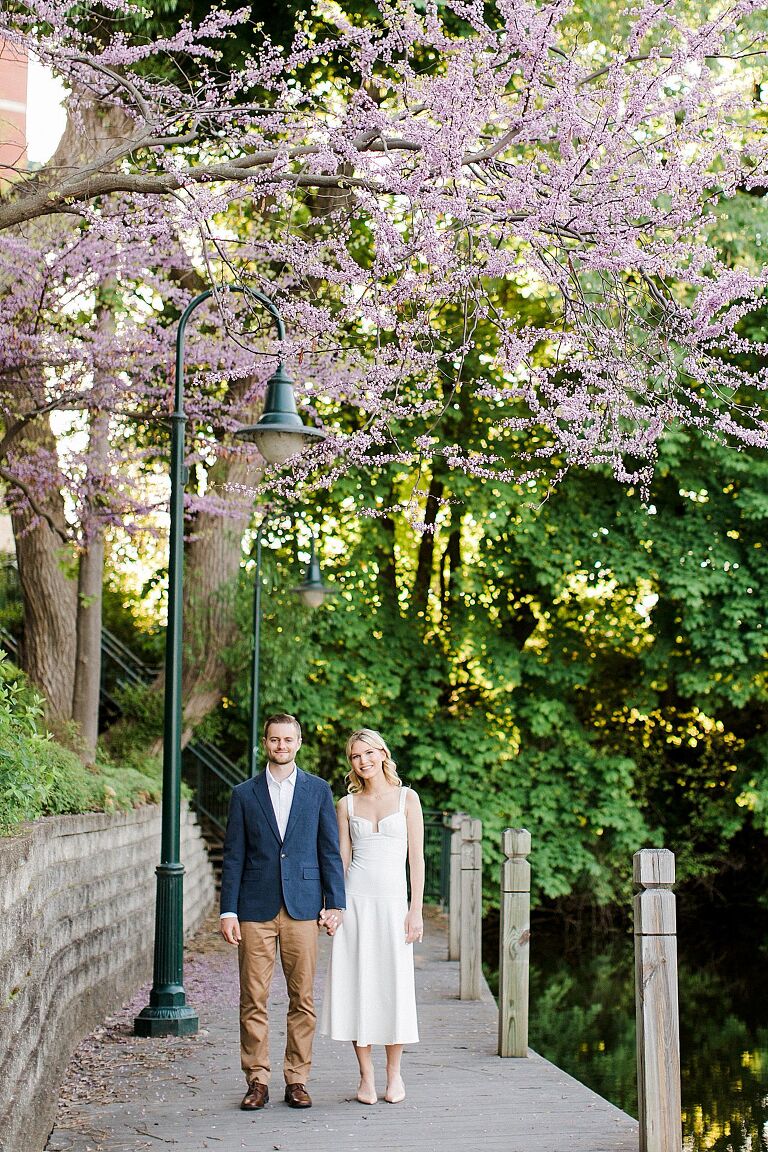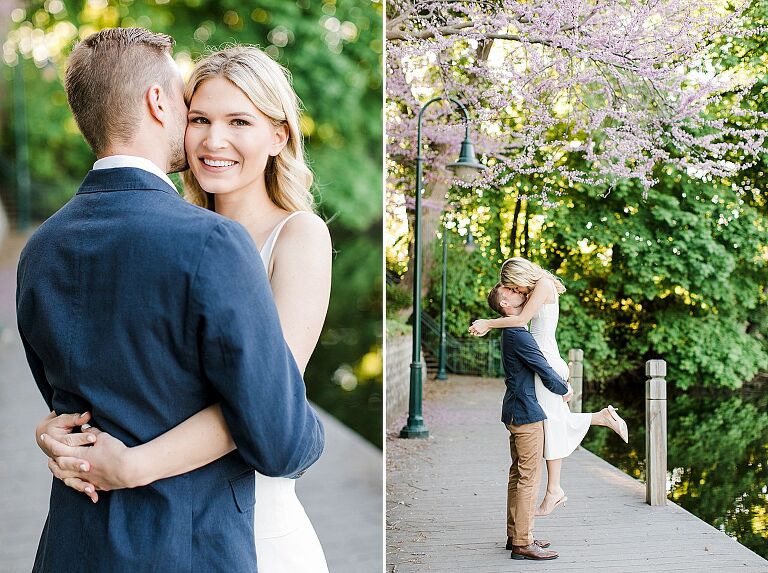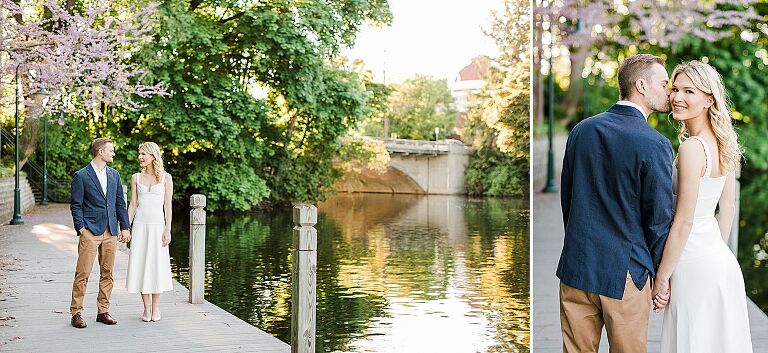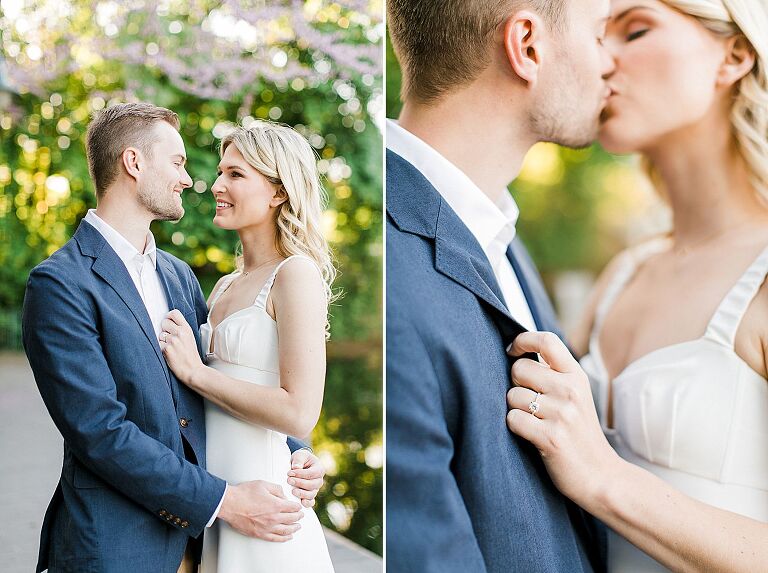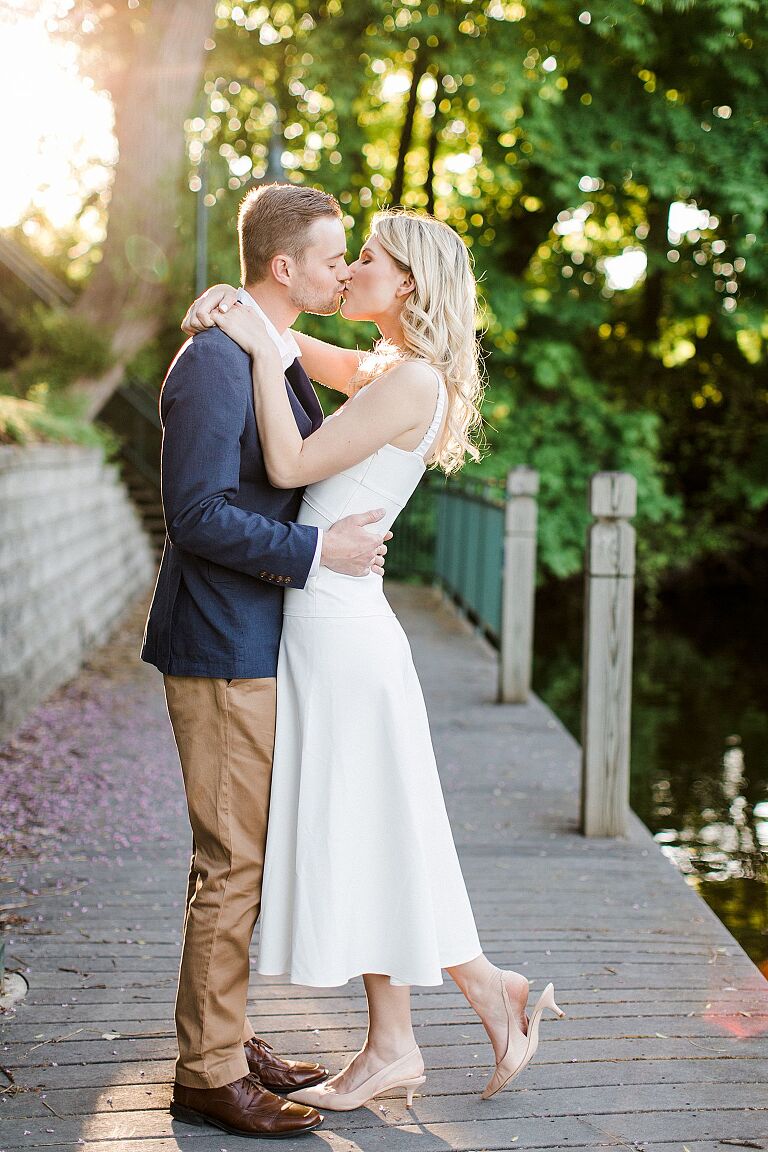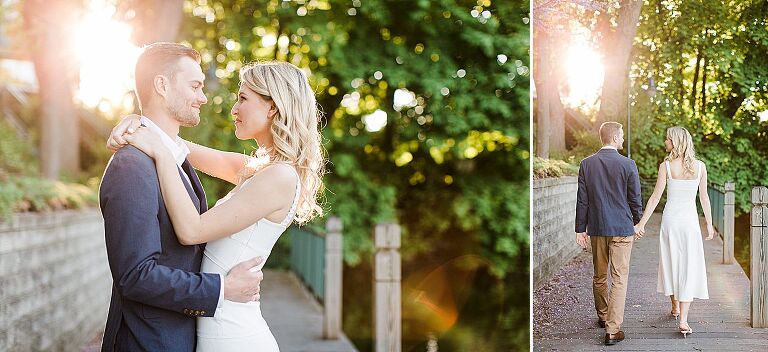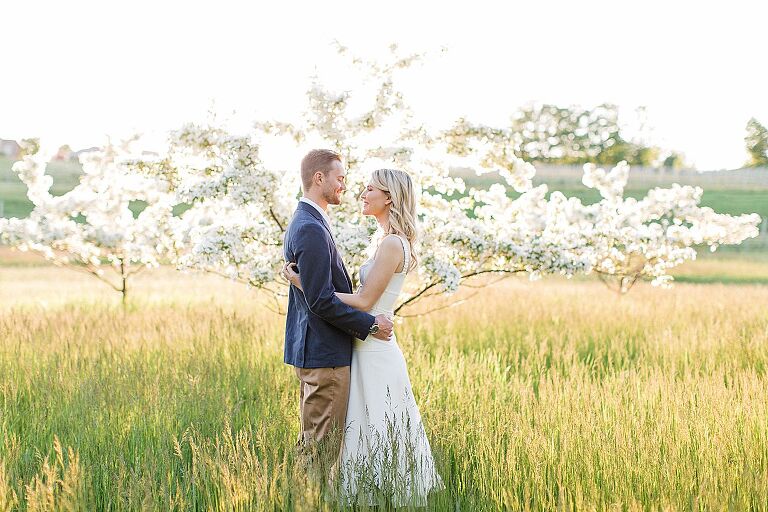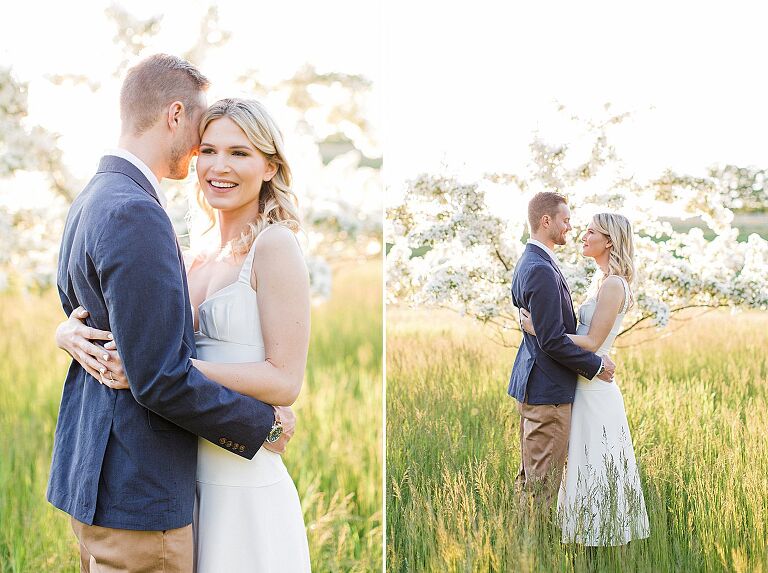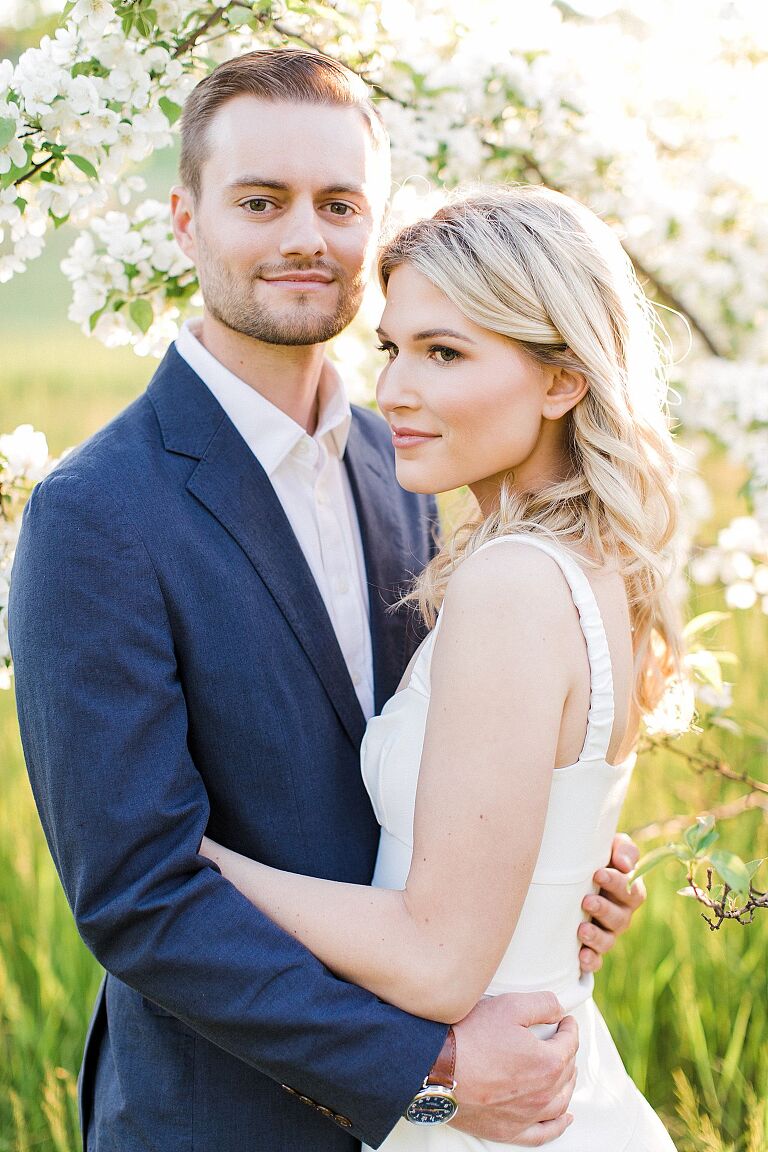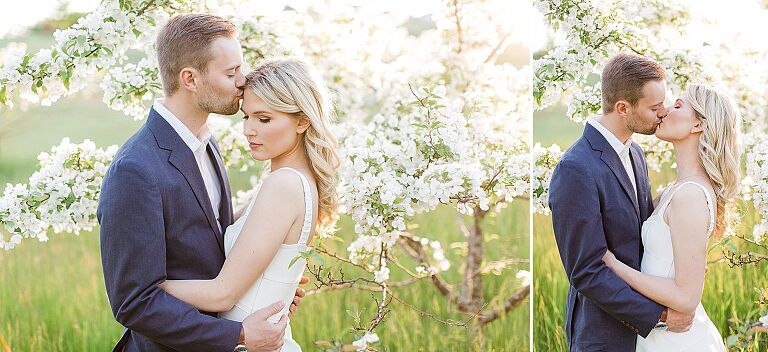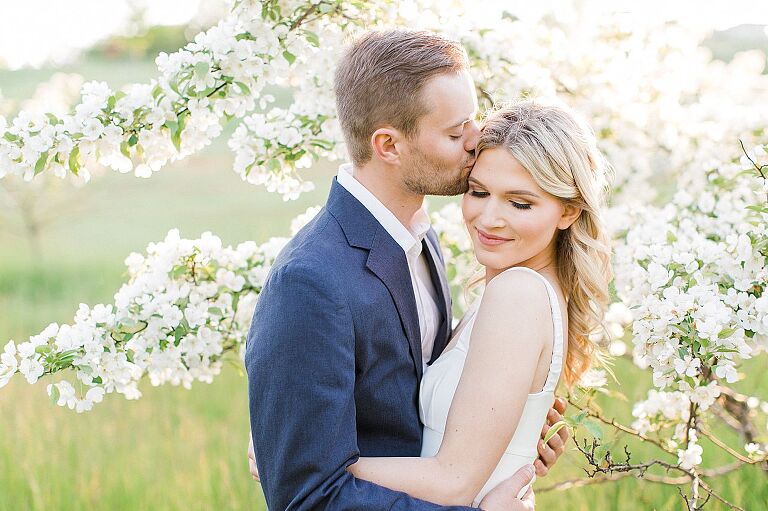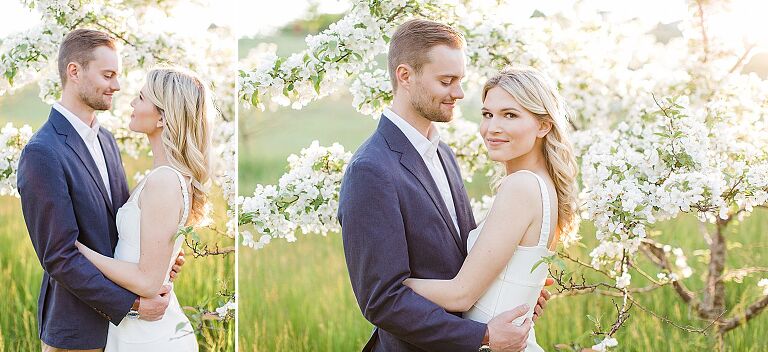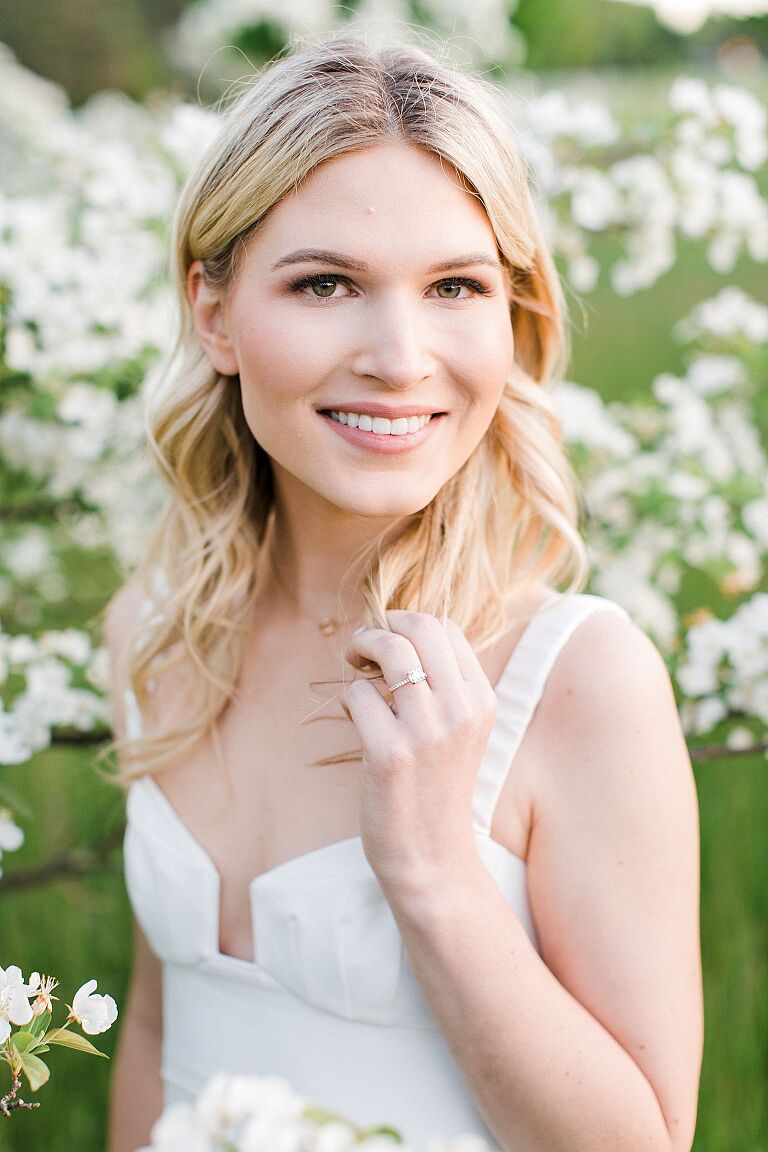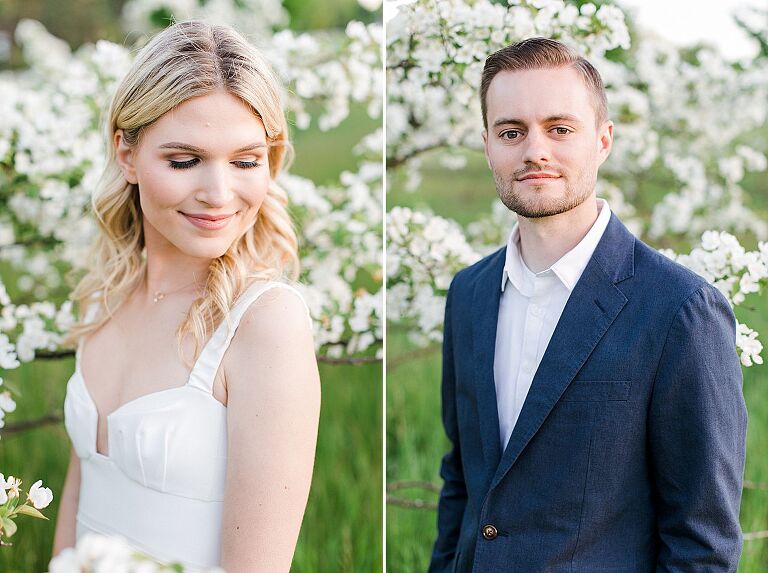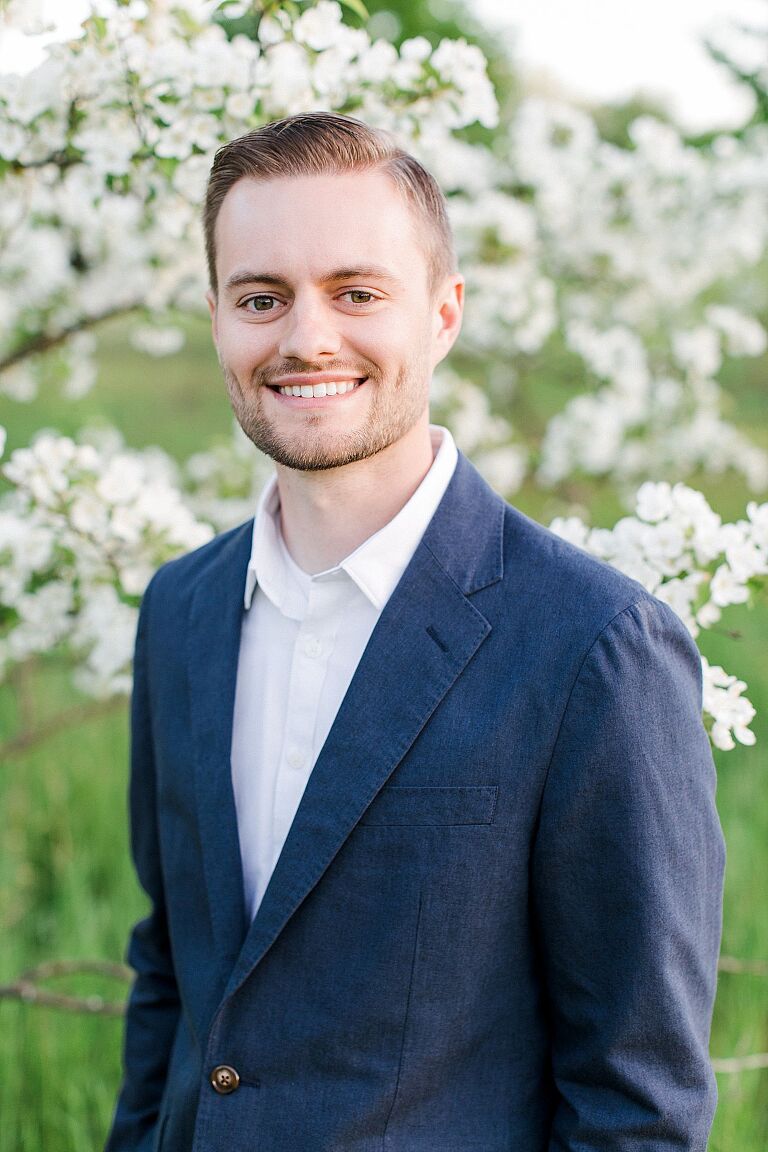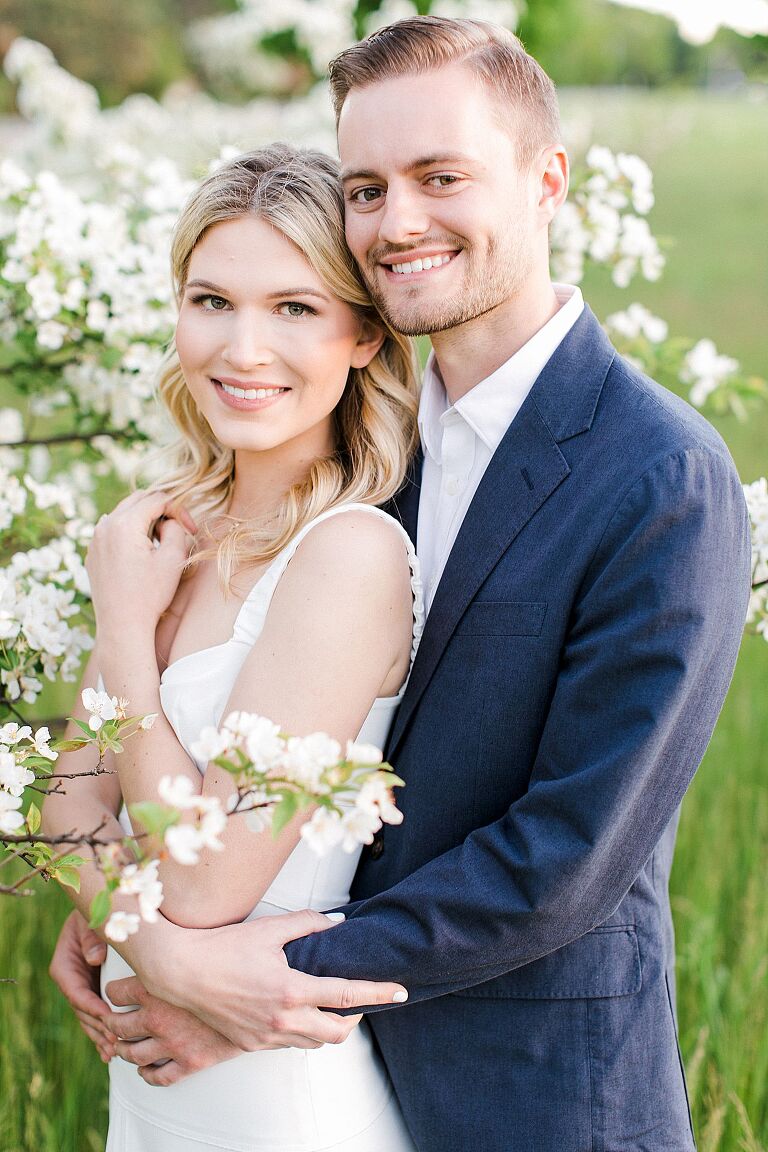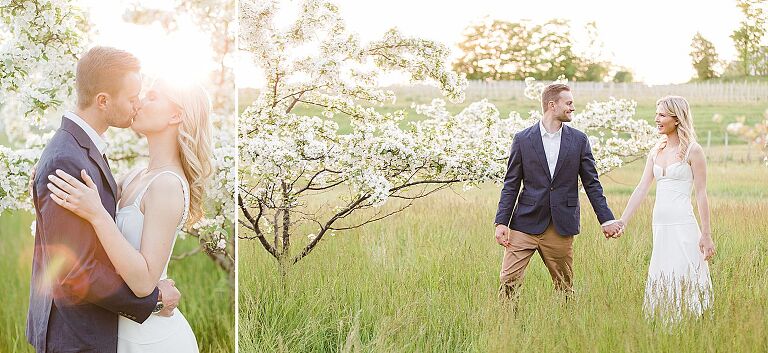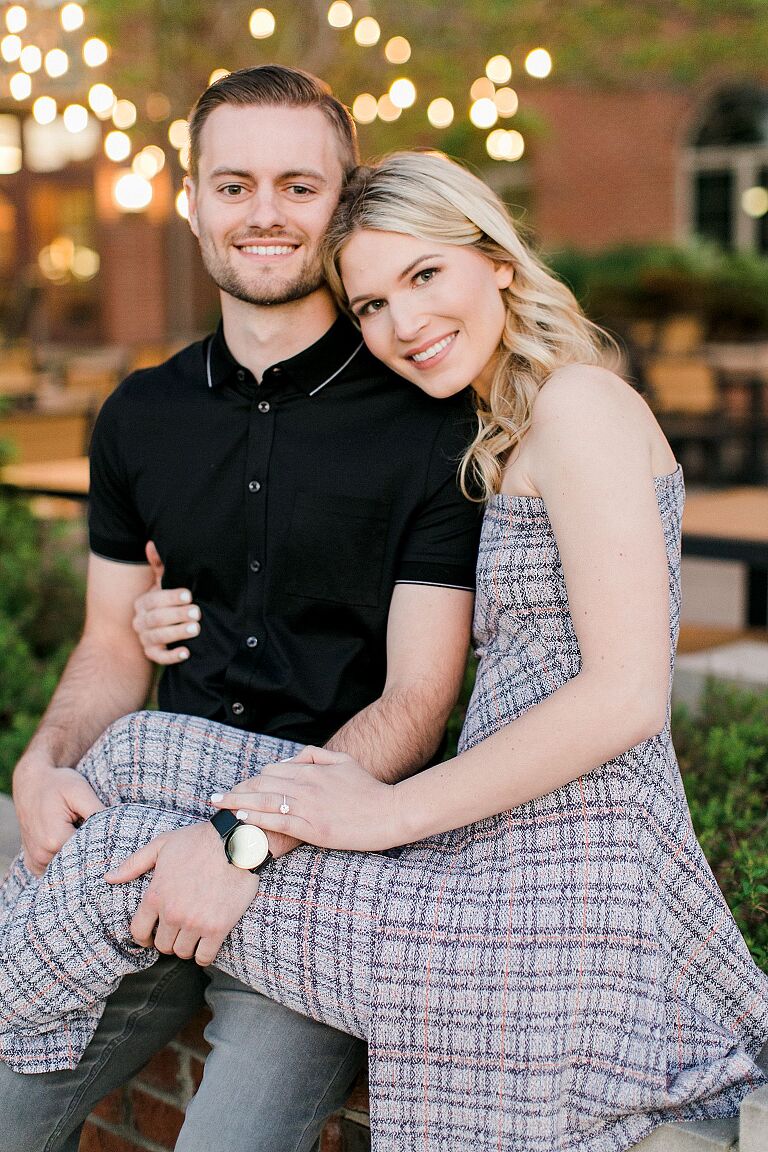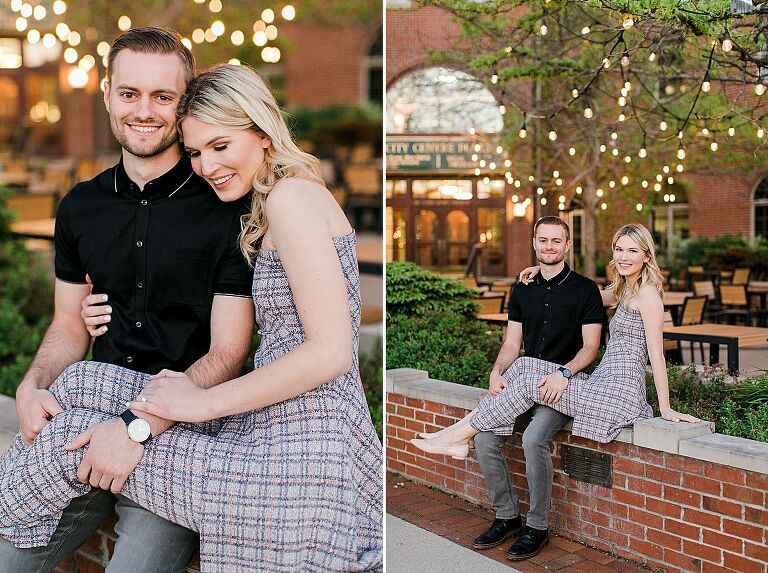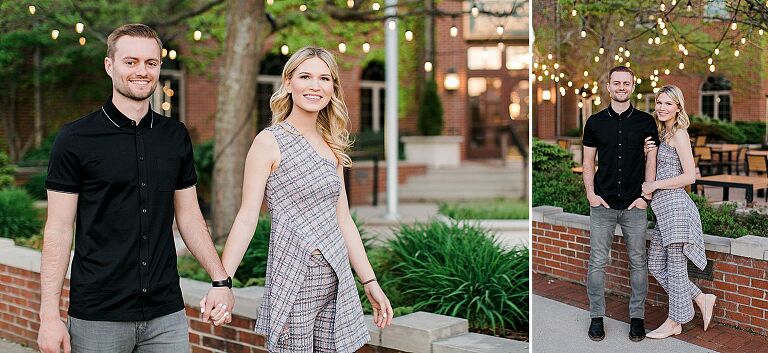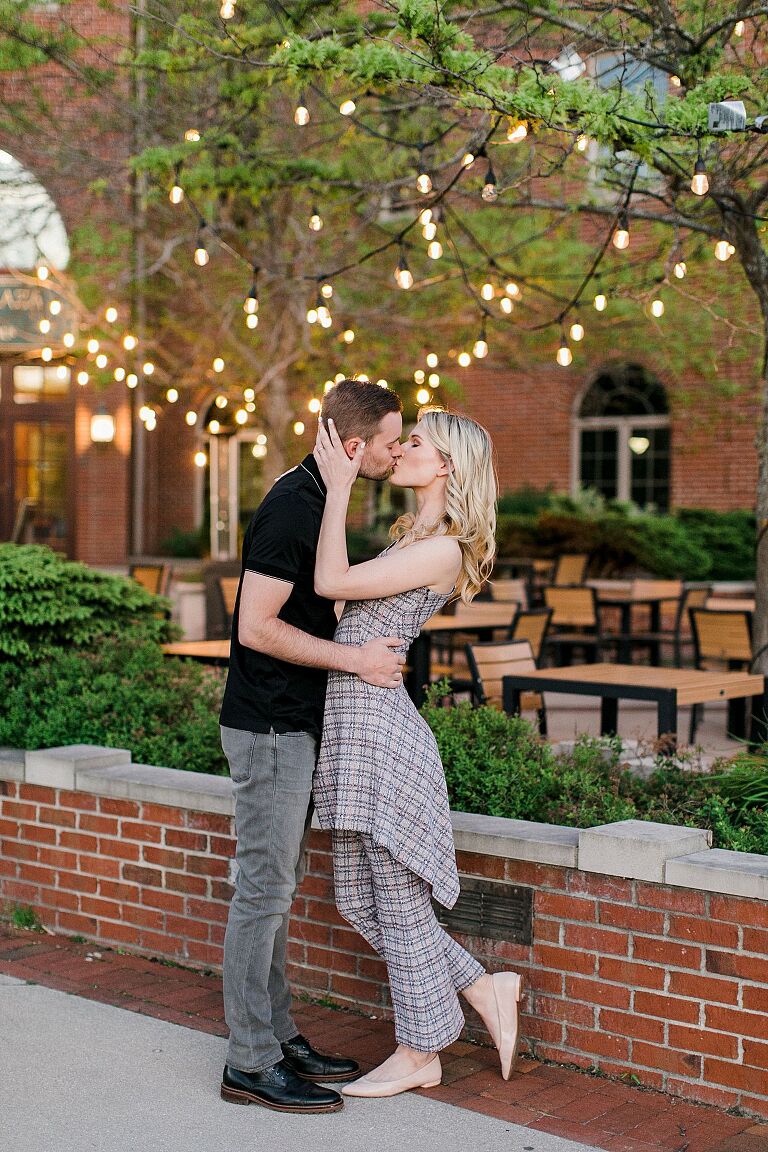 Old Mission Peninsula Engagement Photography: Associate Photographer Megan Newman