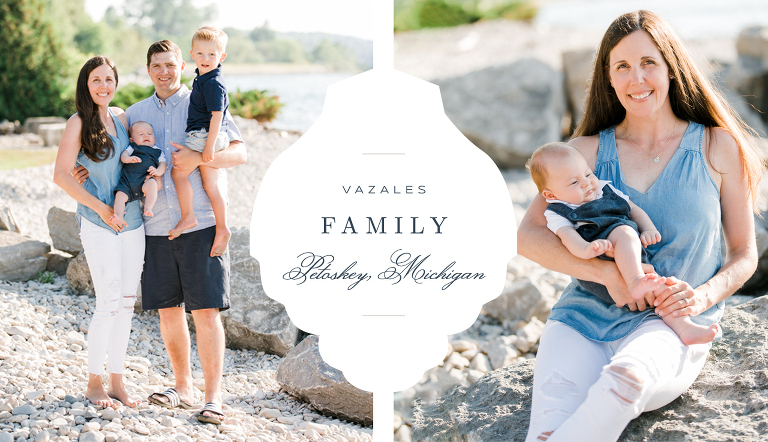 The Vazales Family Petoskey Michigan Family Portrait Photography was on a beautiful summer evening! I was thrilled to meet up with Colleen and Blake to photograph their growing family! I captured their wedding back in 2014 at the same location. It's always such an honor when our clients trust us to capture their memories year after year.
We started the portrait session on a large white porch with a rustic bench that fit in perfectly with their attire. Choosing colors that are neutral helps the images to maintain a long-lasting classic look! After grabbing different combinations of family photos we took a short walk down the road that led to a view of the Little Traverse Bay.
The beautiful lighting and large rocks at this time of the day made for the dreamiest images. We always suggest that portrait sessions be taken a few hours after sunrise or a few hours before sunset for the best lighting.
If you're planning a trip to Northern Michigan and want to capture some memorable images get in touch with us here!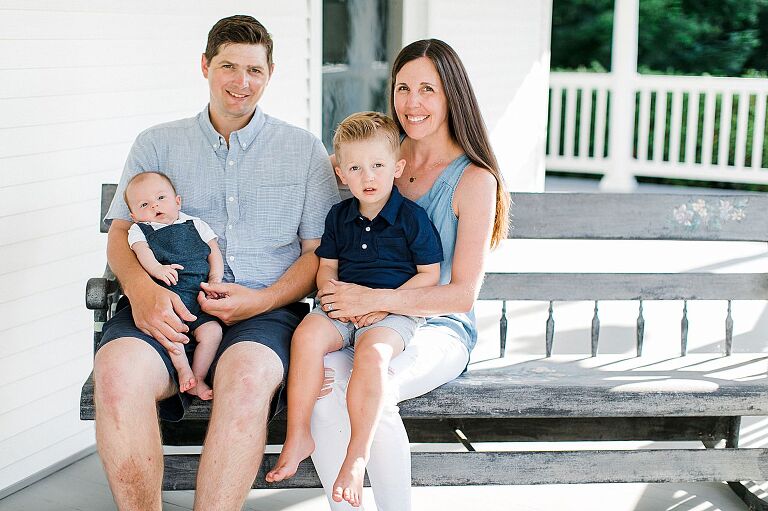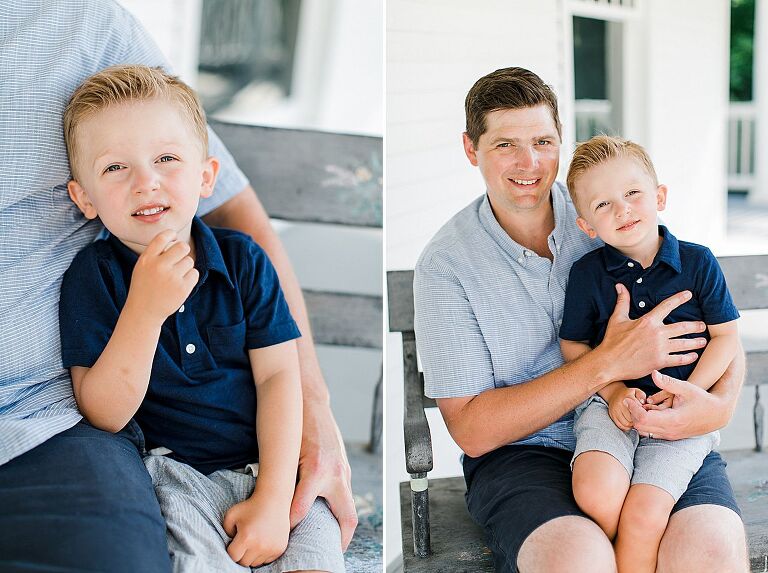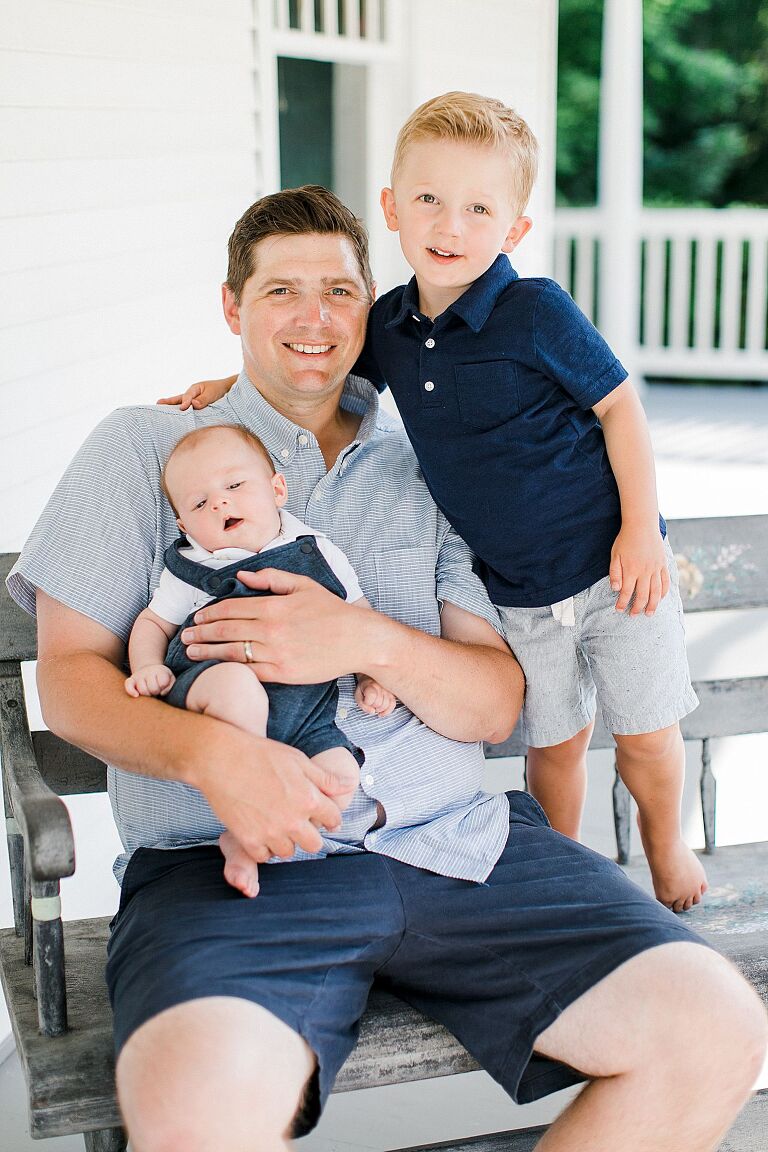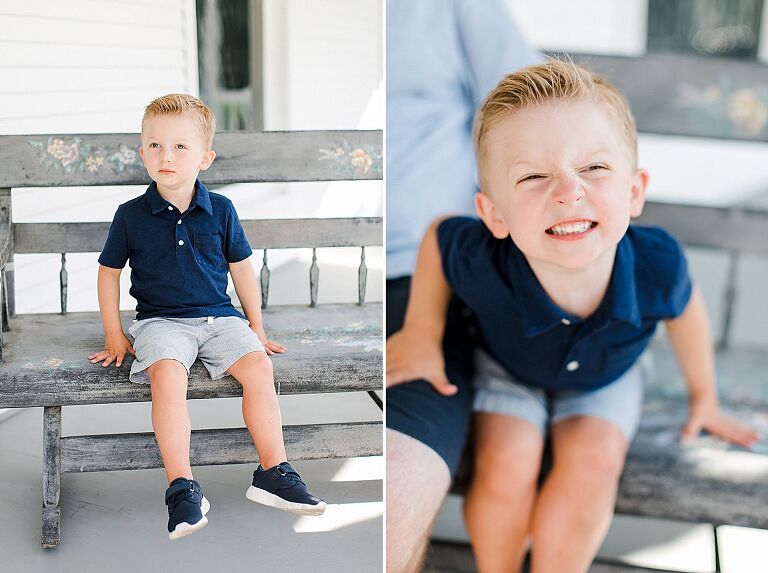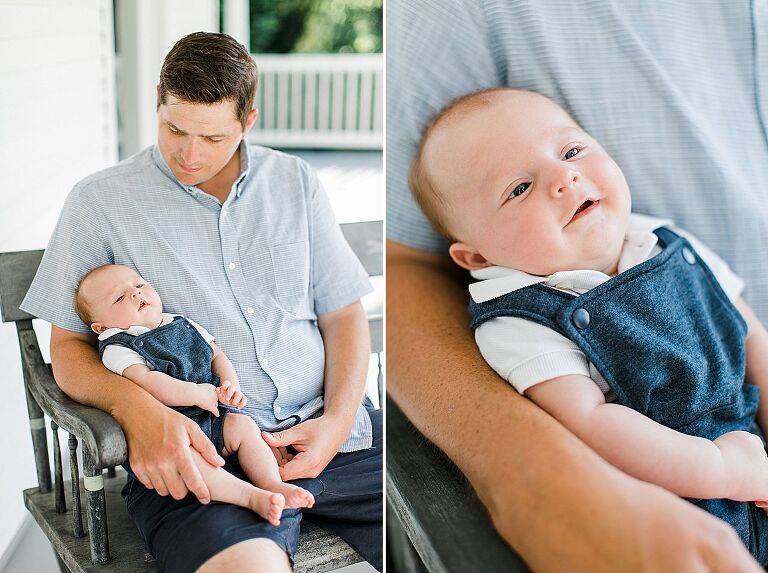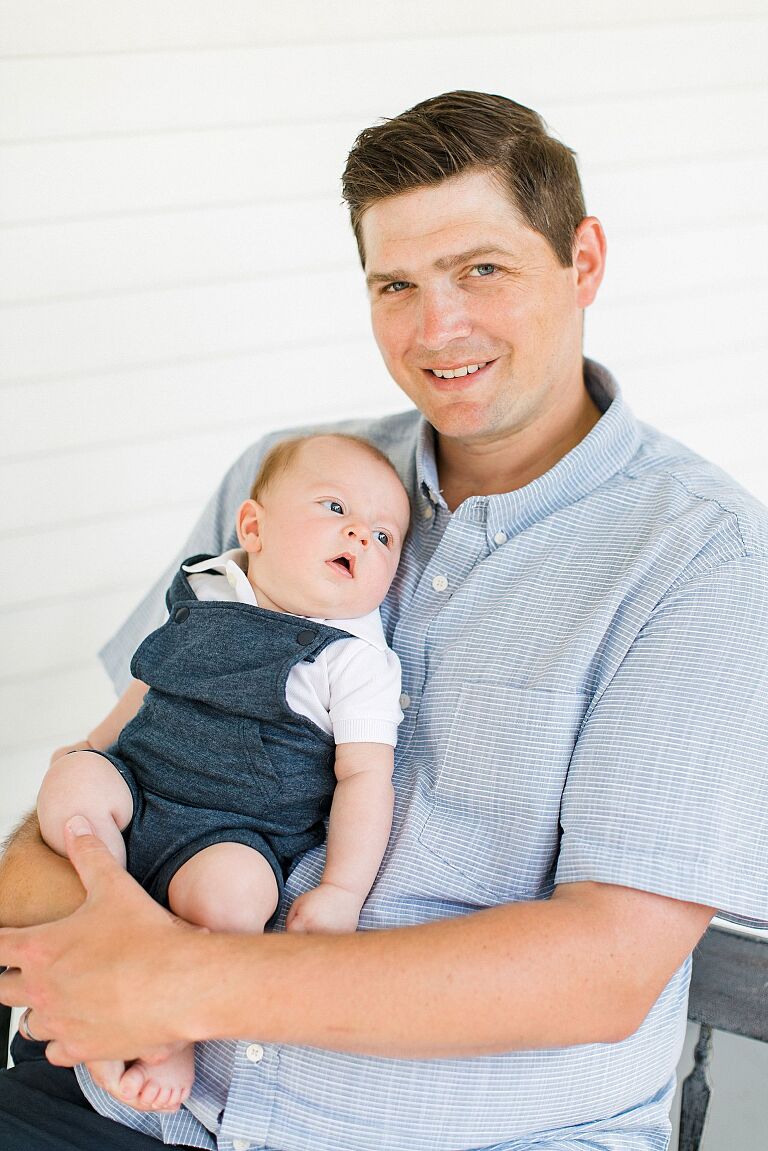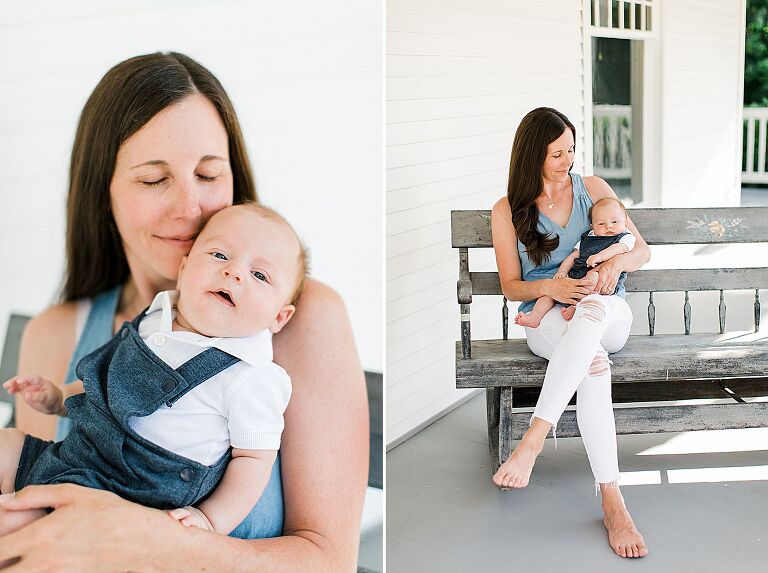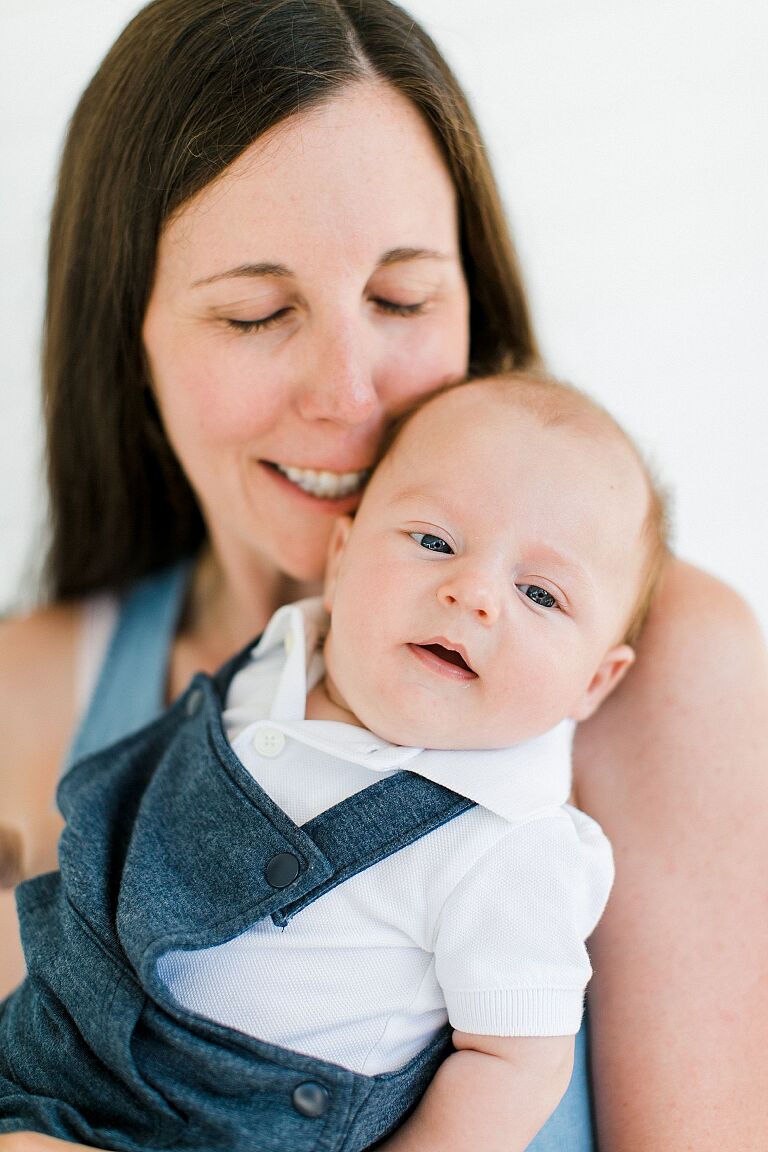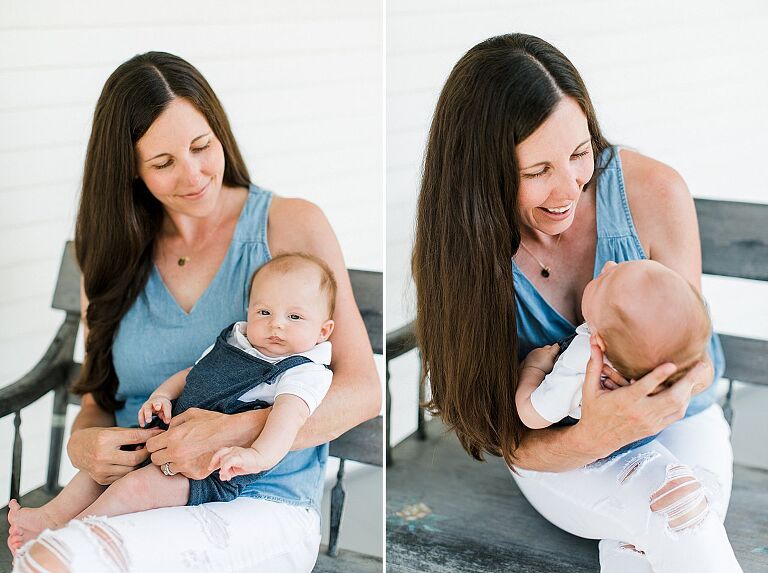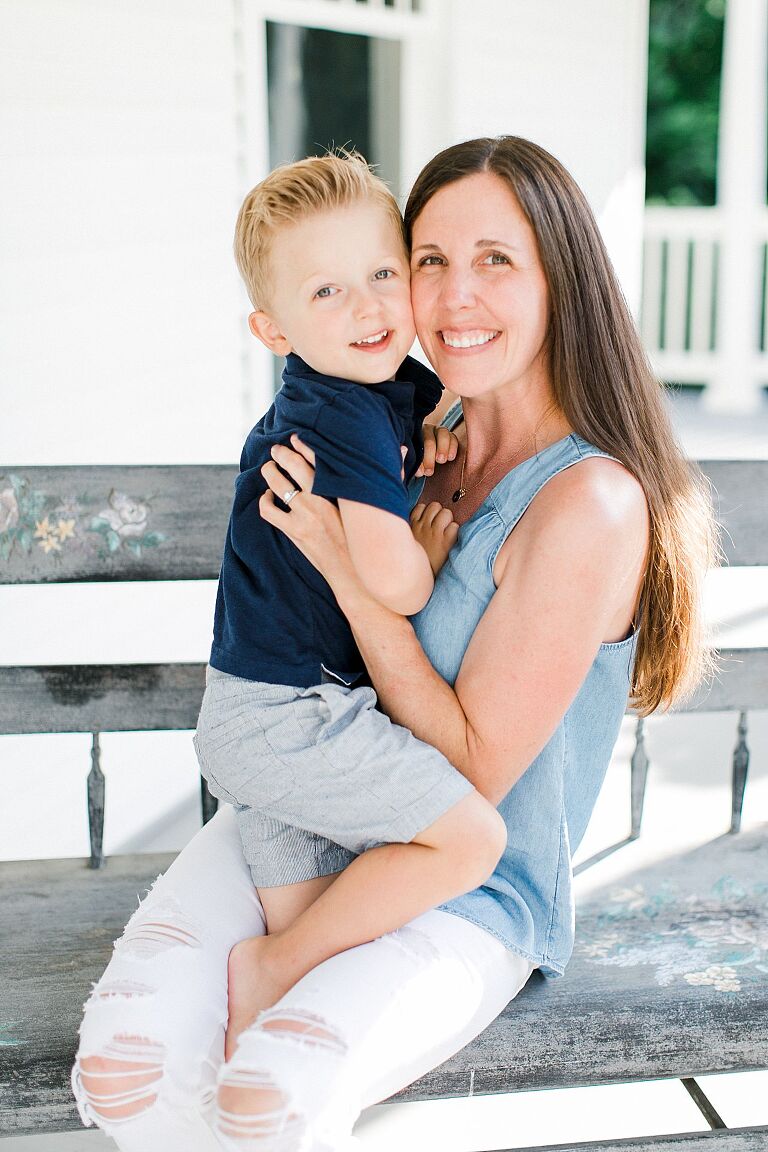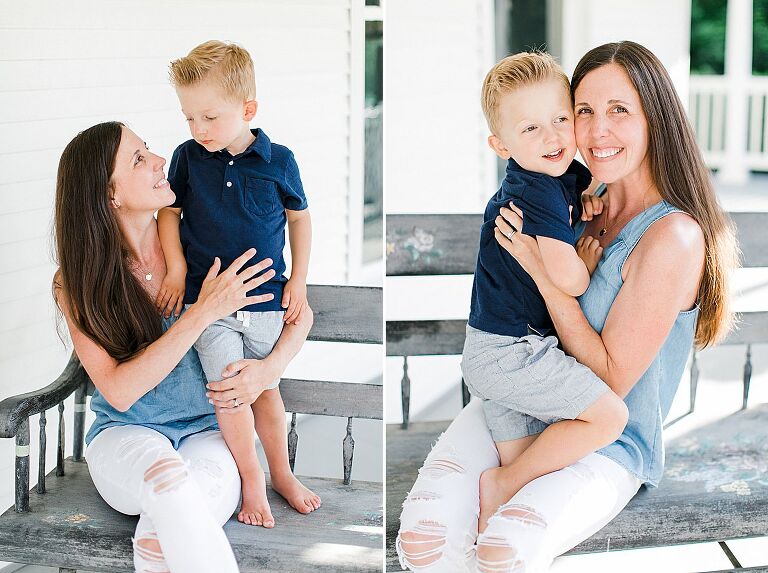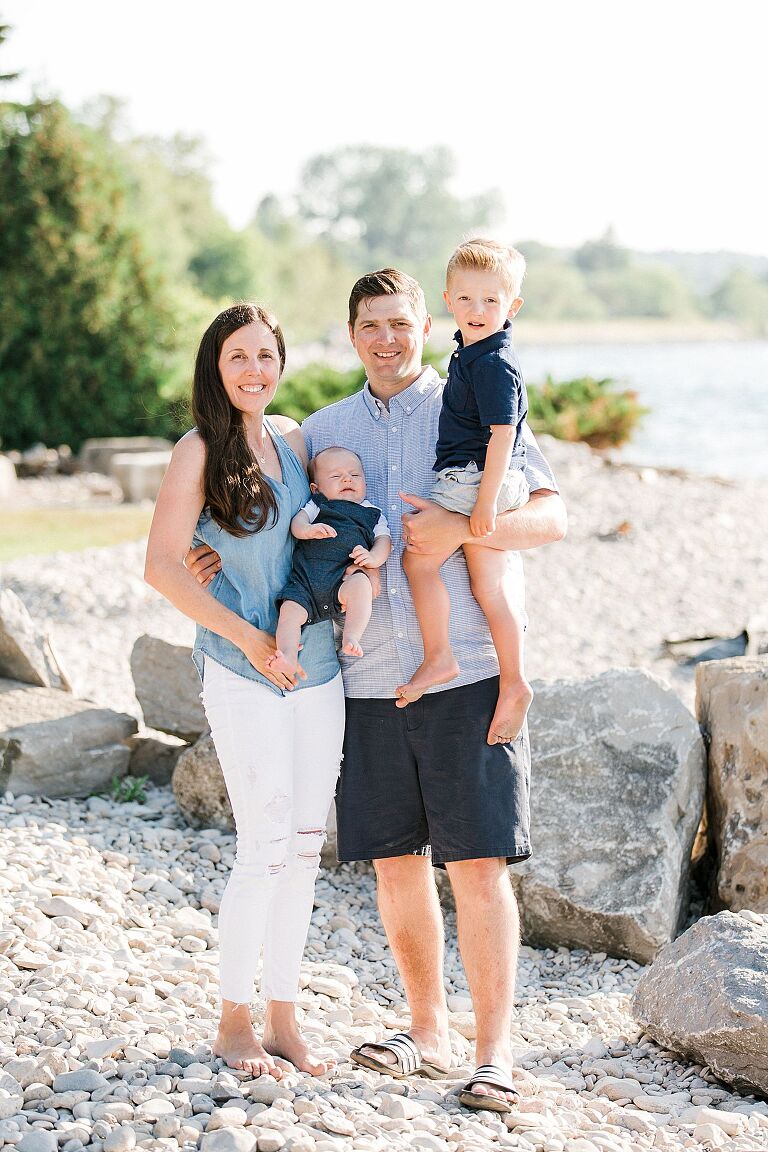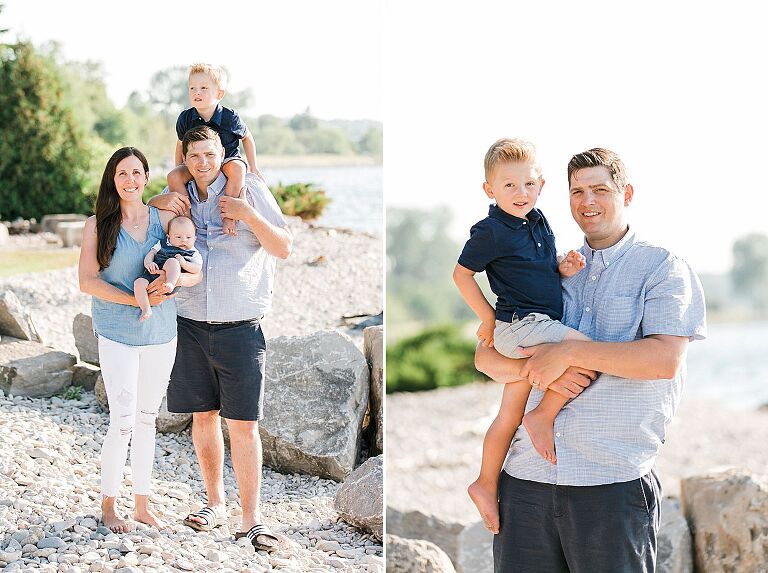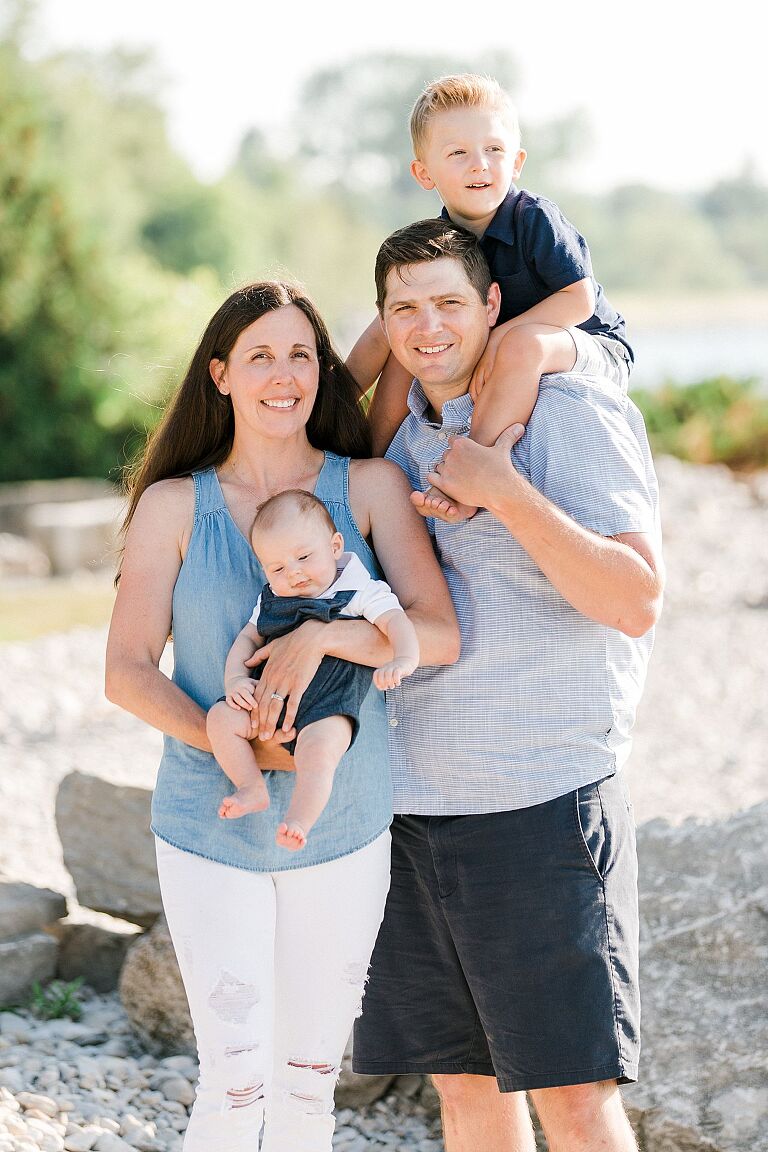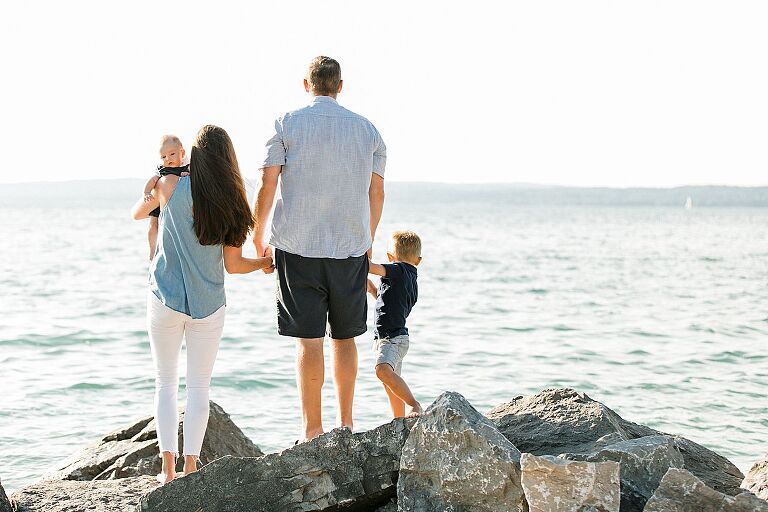 Petoskey Michigan Family Portrait Photography: Megan Newman