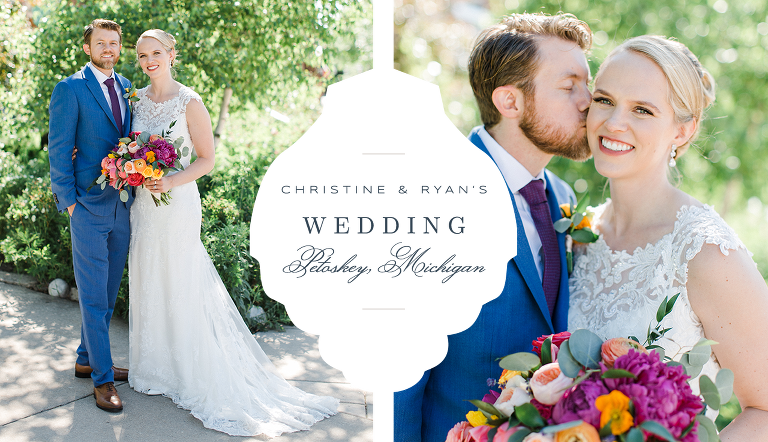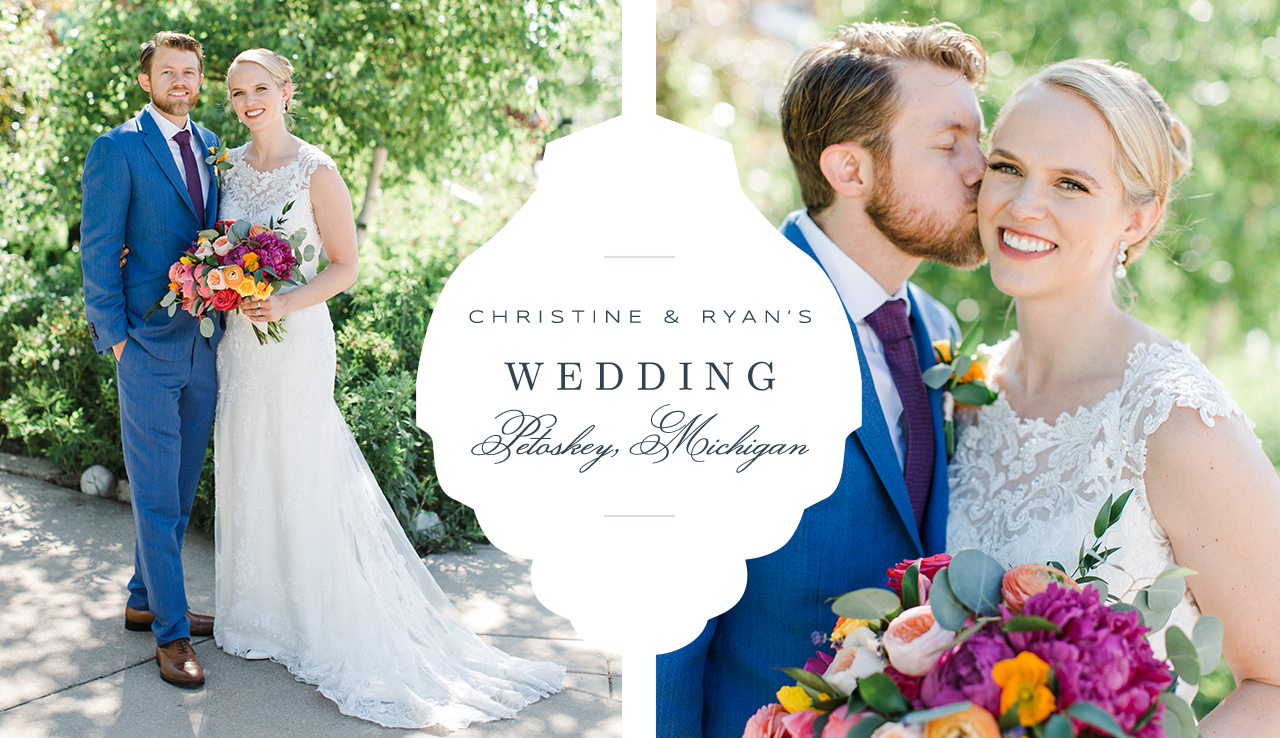 Christine & Ryan's Stafford's Perry Hotel Wedding was held in the idyllic town of Petoskey, Michigan! This hotel is located in the heart of Downtown Petoskey, surrounded by parks, shops, and Little Traverse Bay. Many weddings held here are destination weddings. This venue is truly an UpNorth experience for all the out of town guests that visit and have never been before! Many don't understand the beauty of this area until they have been!
The day couldn't have been more perfect for Christine & Ryan to tie the knot. The blue skies were out, not a single cloud to be seen! As the bride and groom got ready for their first look at the Perry Hotel the excitement for the day really began to set it!
The Petoskey area has so many amazing photography locations! We started with portraits on the grounds of the hotel then snuck away before the ceremony to capture some images at the waterfront. With the lighthouse in the background, the wind blowing, and waves splashing some beautiful photos were taken!
once back at the venue, the ceremony was set to take place! An arch lined with vibrant flowers was displayed with the bay in the background. Christine and Matt read through their vows as their closest friends and family watched. Many of the details for the wedding were inspired by the beautiful water. Christine's engagement ring was made from a stunning blue stone and the wedding party wore shades of blue to accentuate their waterfront wedding.
After the ceremony was finished, all of the guests made their way to the porch of the hotel for a group photo! This is a long-standing tradition that many take part in and is a fun way to remember everyone that attended! With guests making their way to the cocktail hour, Christine & Matt signed their marriage license and joined the party!
The reception was filled with pink peonies, orange ranunculus, and yellow roses. As the bride and groom made their entrance they went directly into their first dance as husband and wife! After the cake was cut everyone found their seats for toasts and dinner!
If the day wasn't already spectacular enough they were treated to a  Million Dollar Sunset that the town is known for! We snuck out to take some golden hour photos before the sun dipped below the horizon. This intimate wedding surely was a day to remember!
Are you getting married soon? Get in touch with us HERE!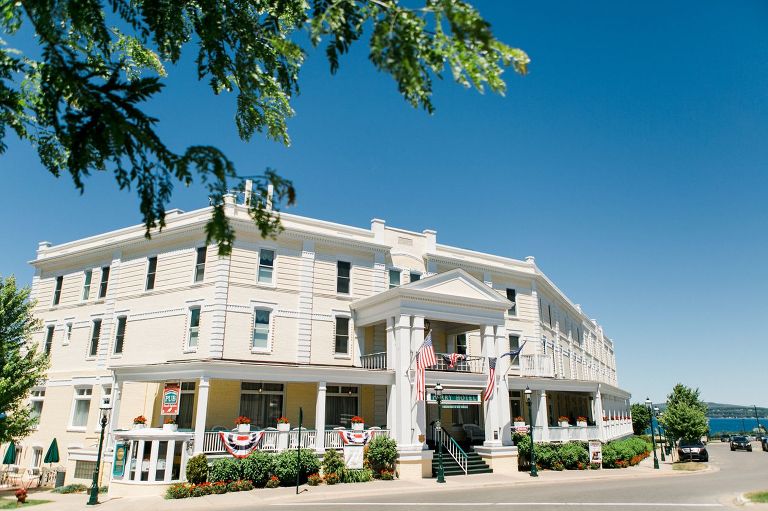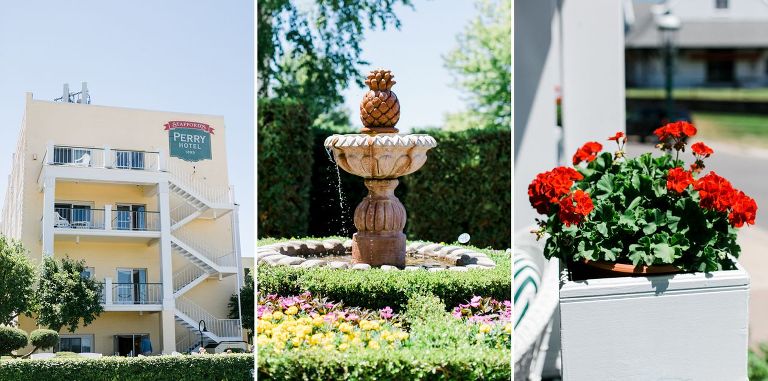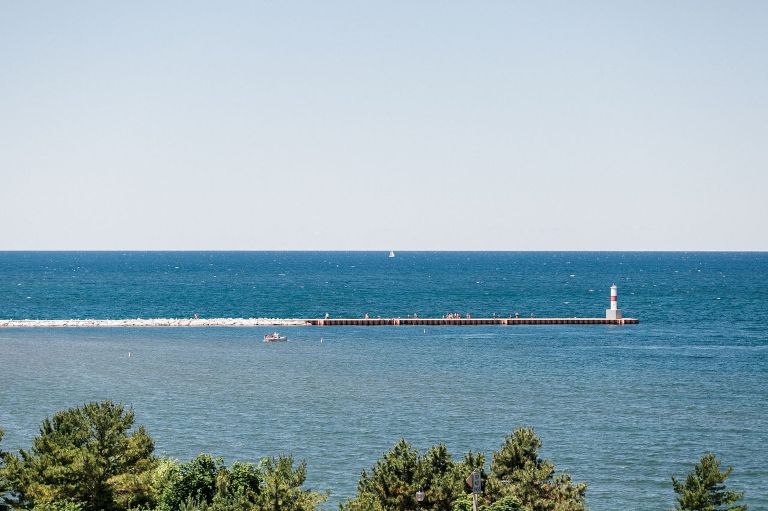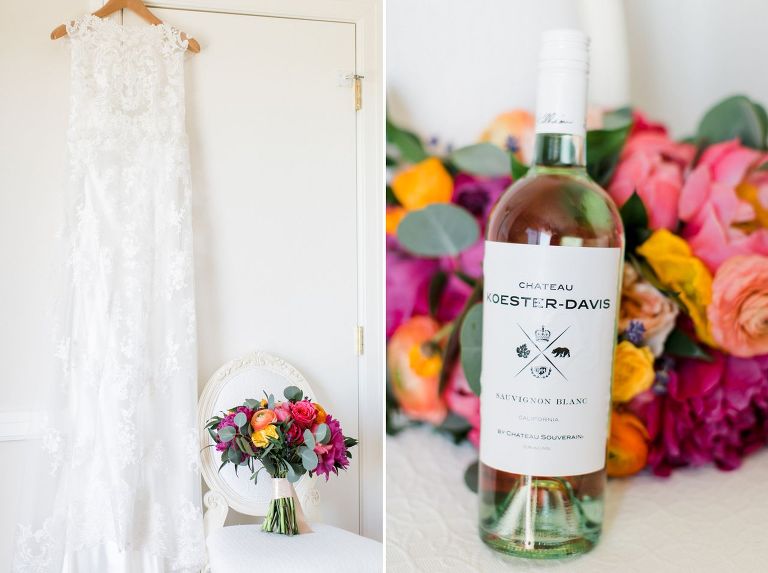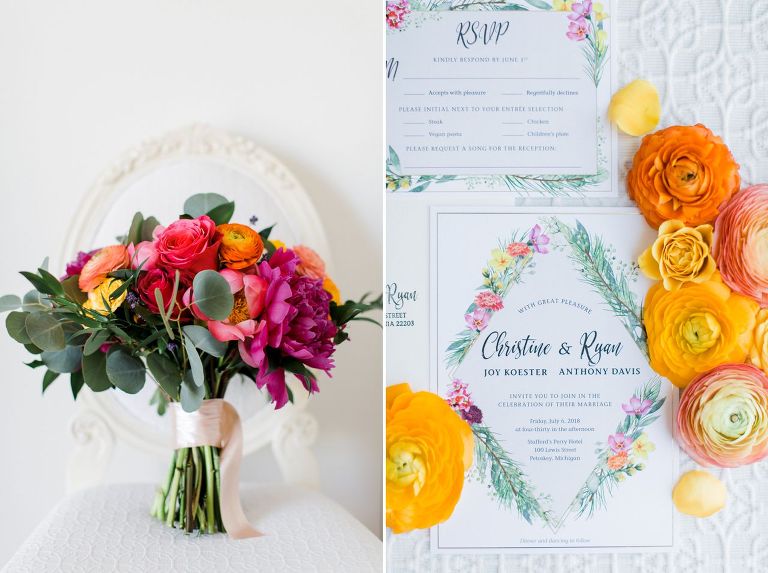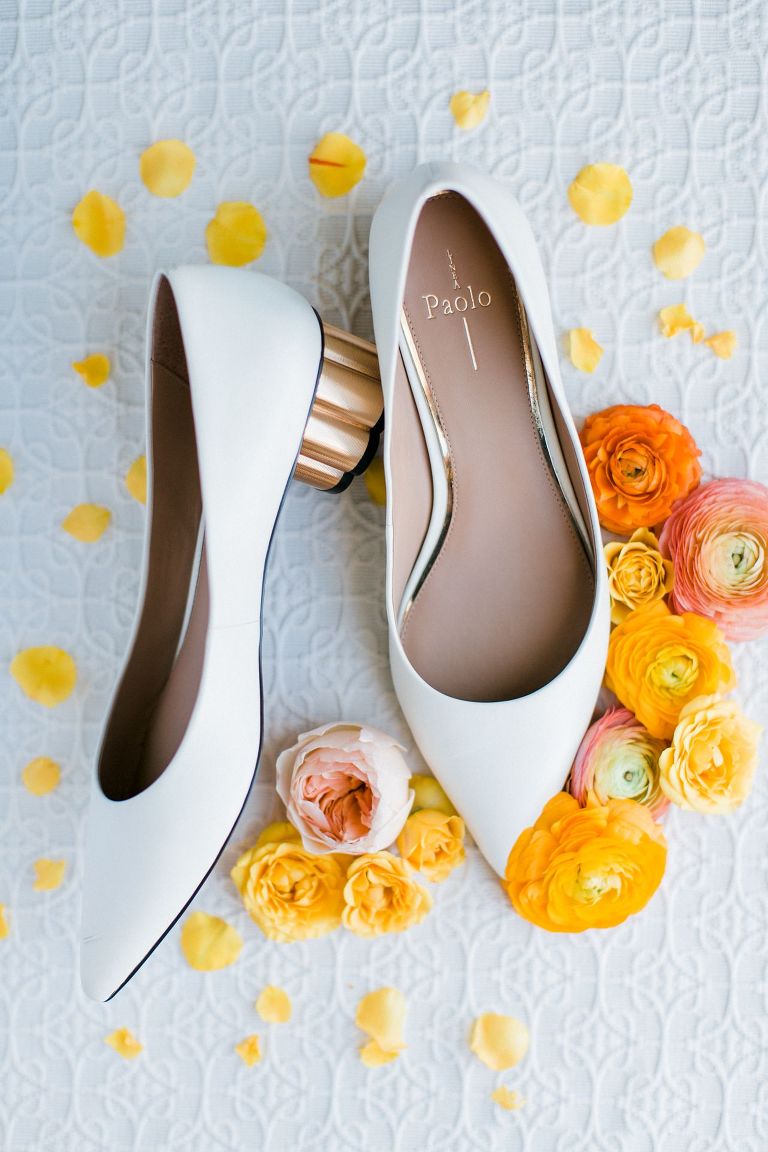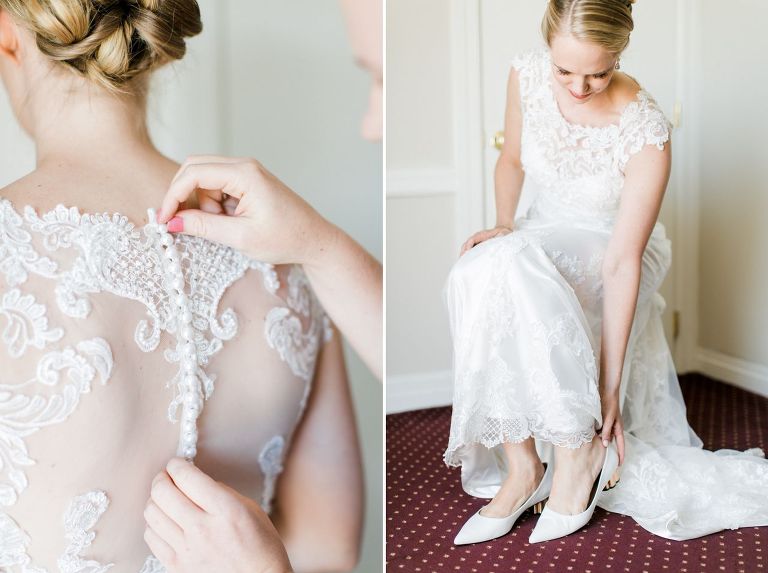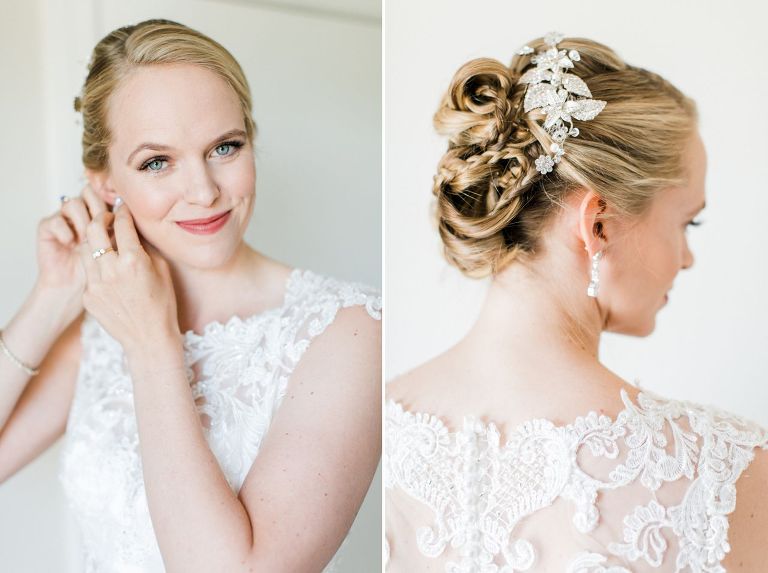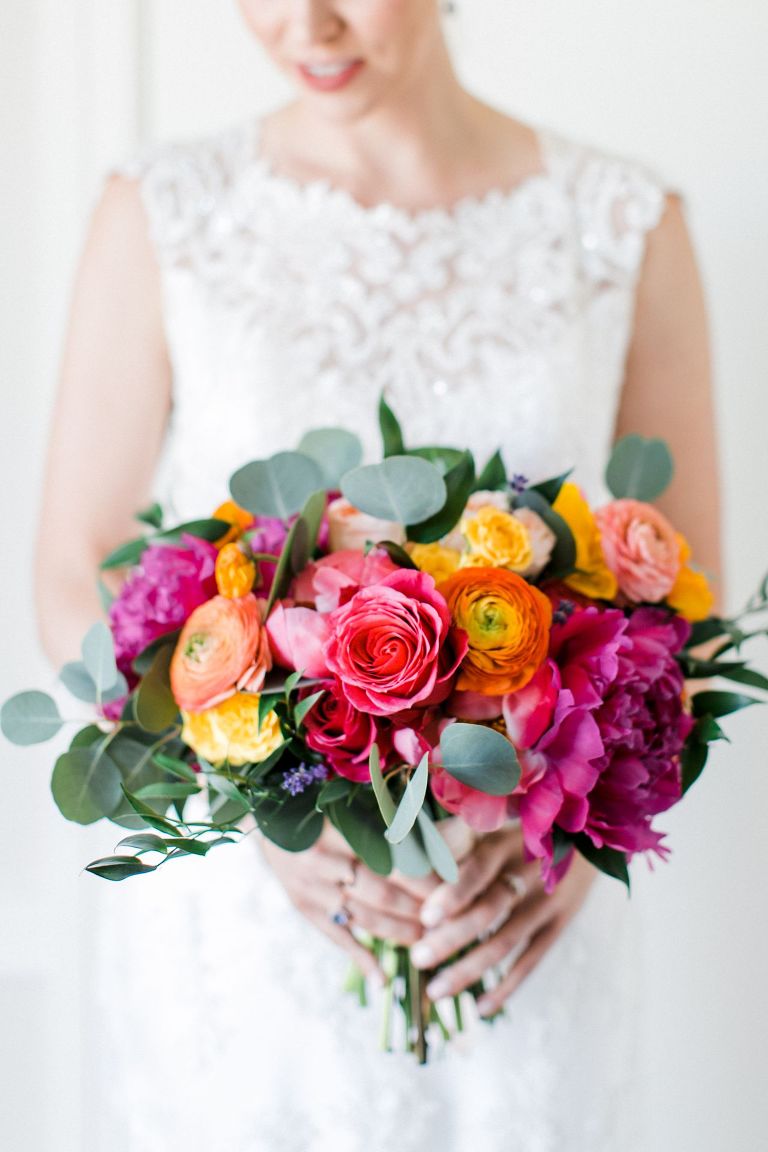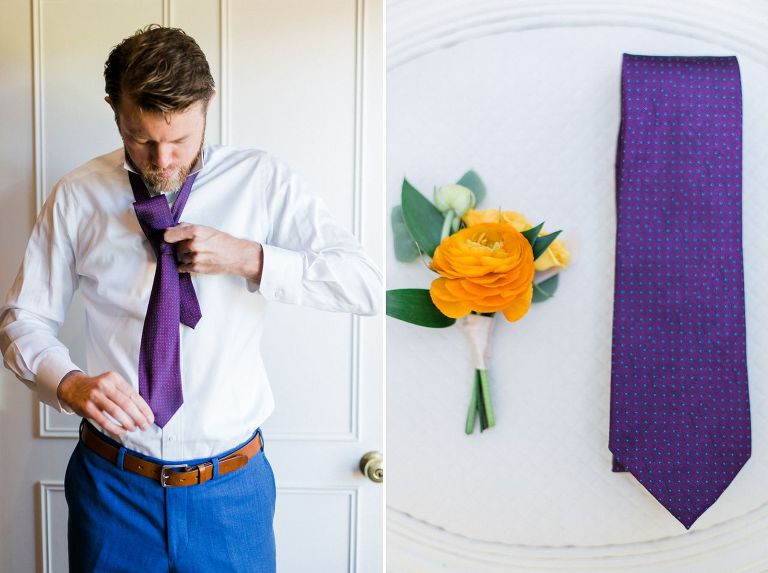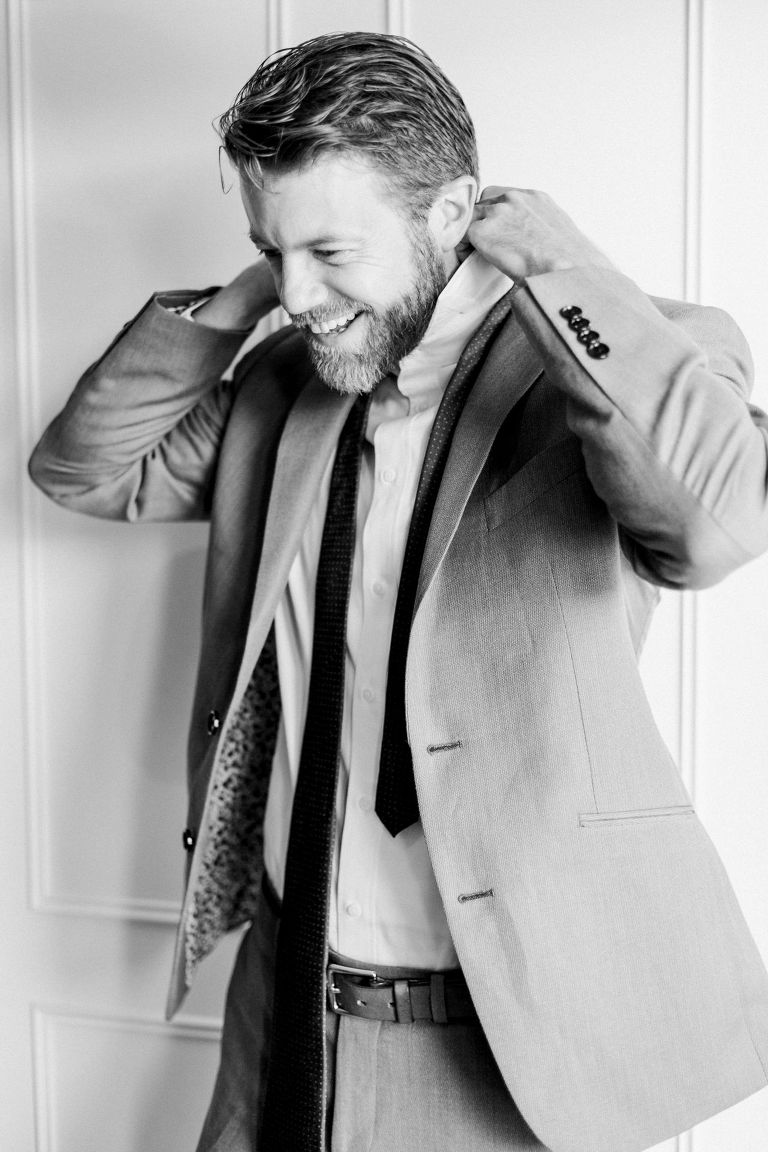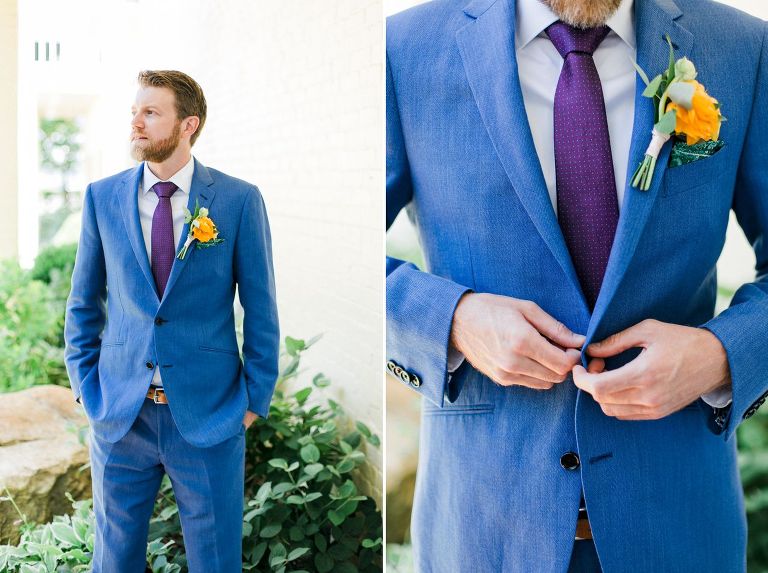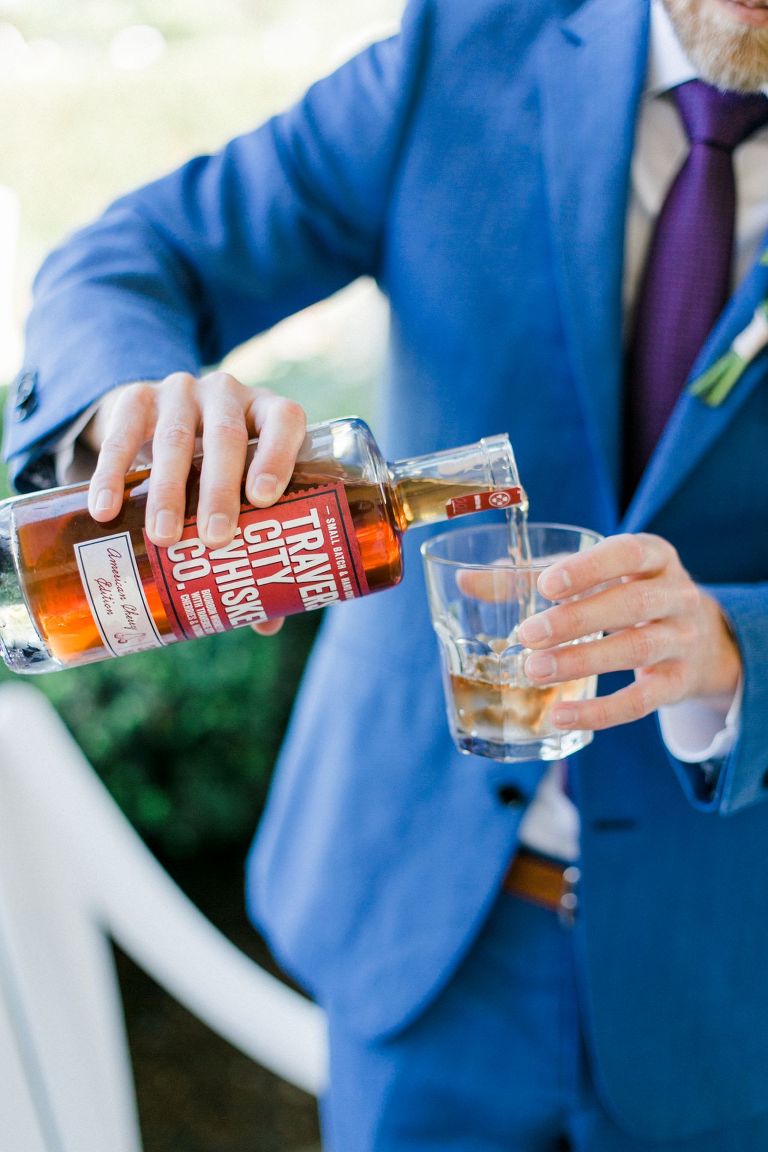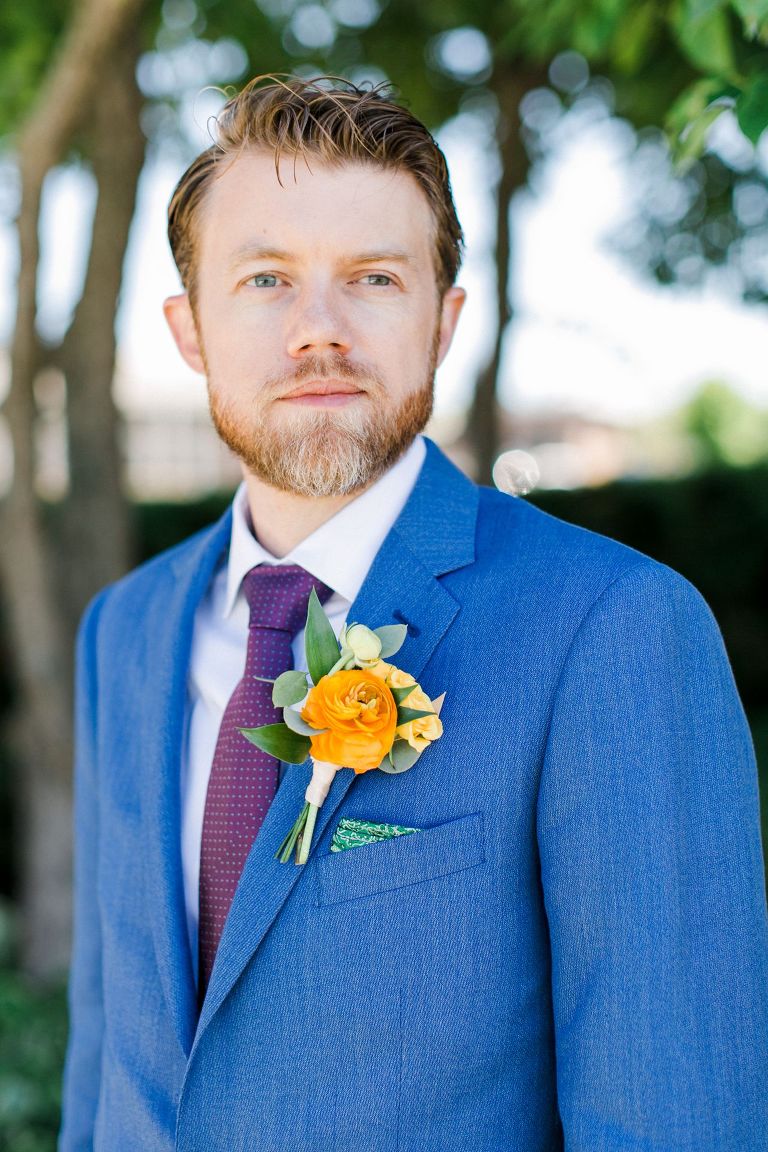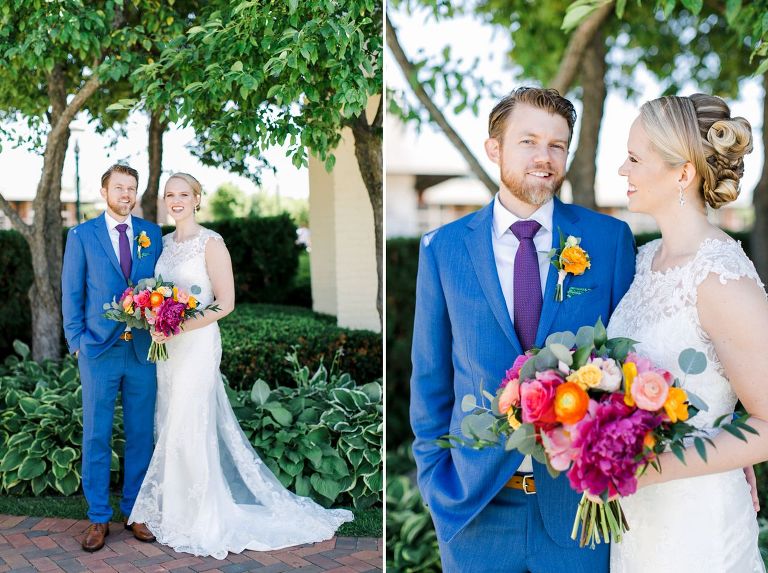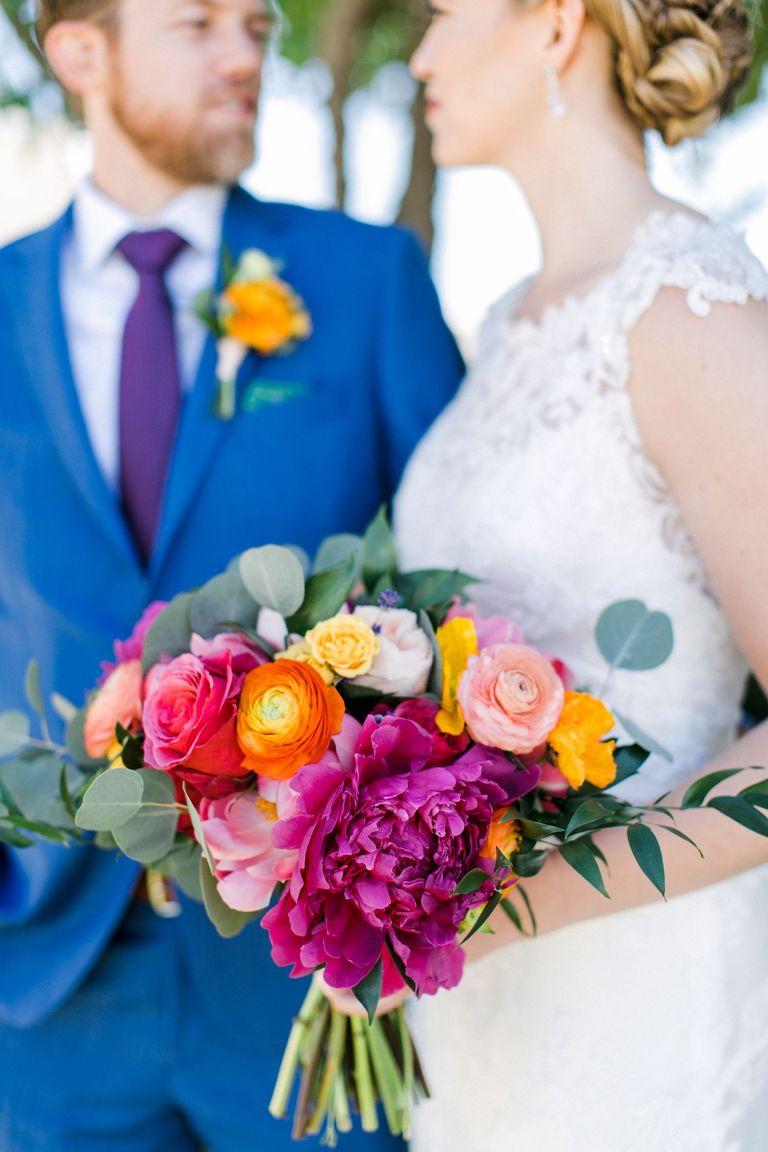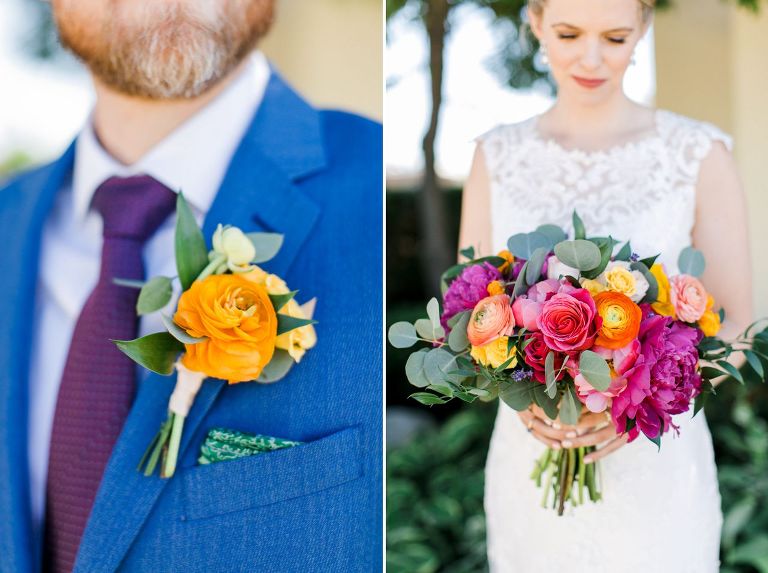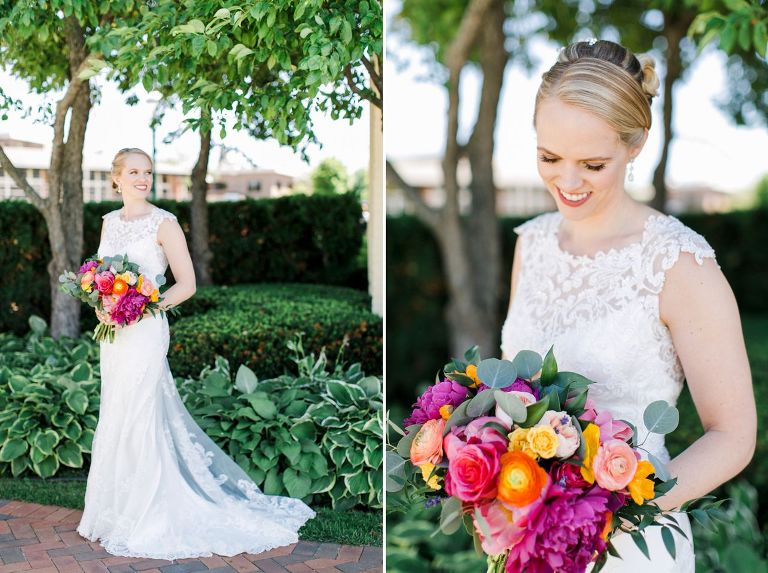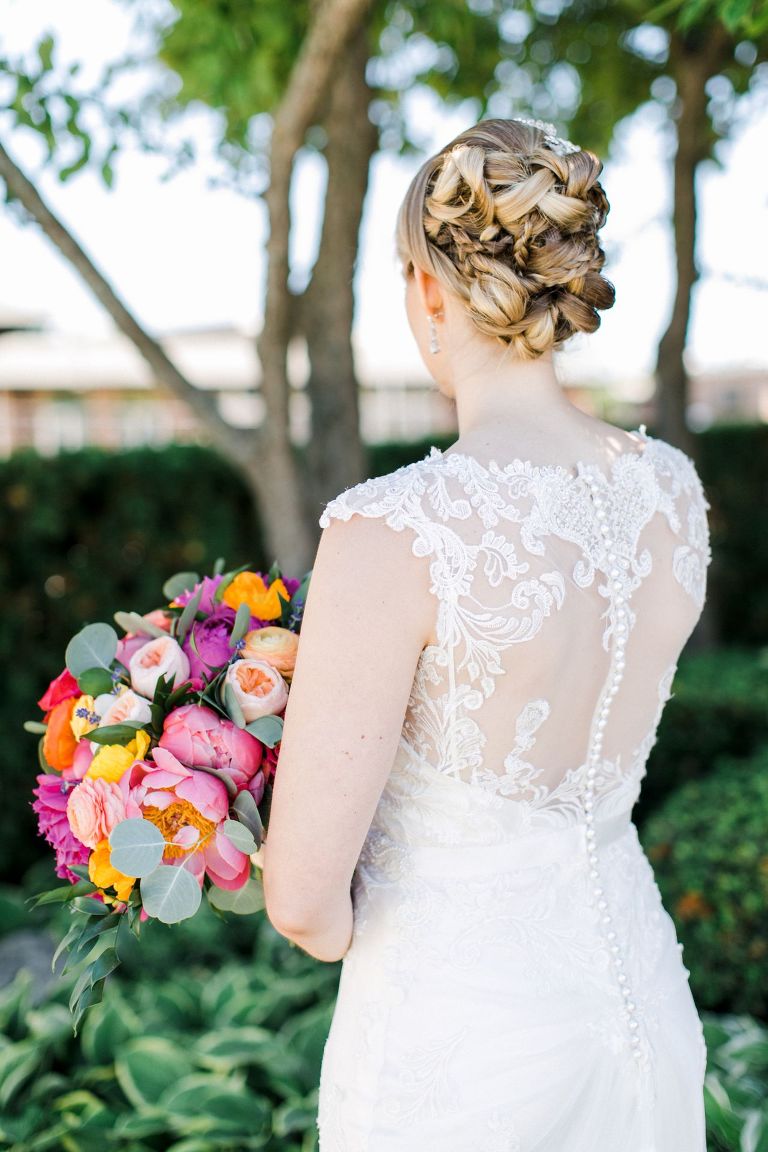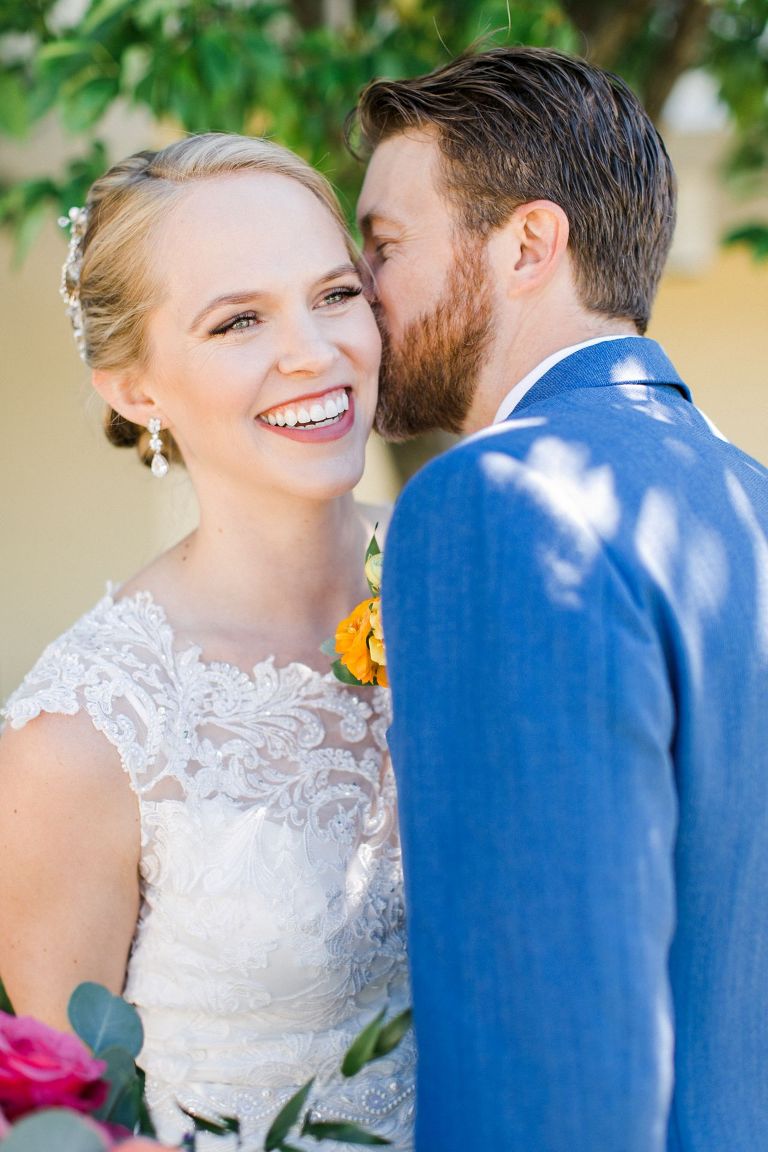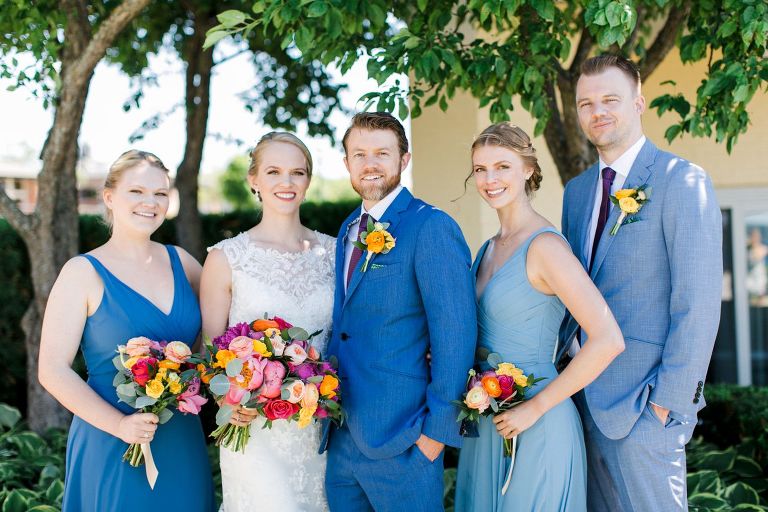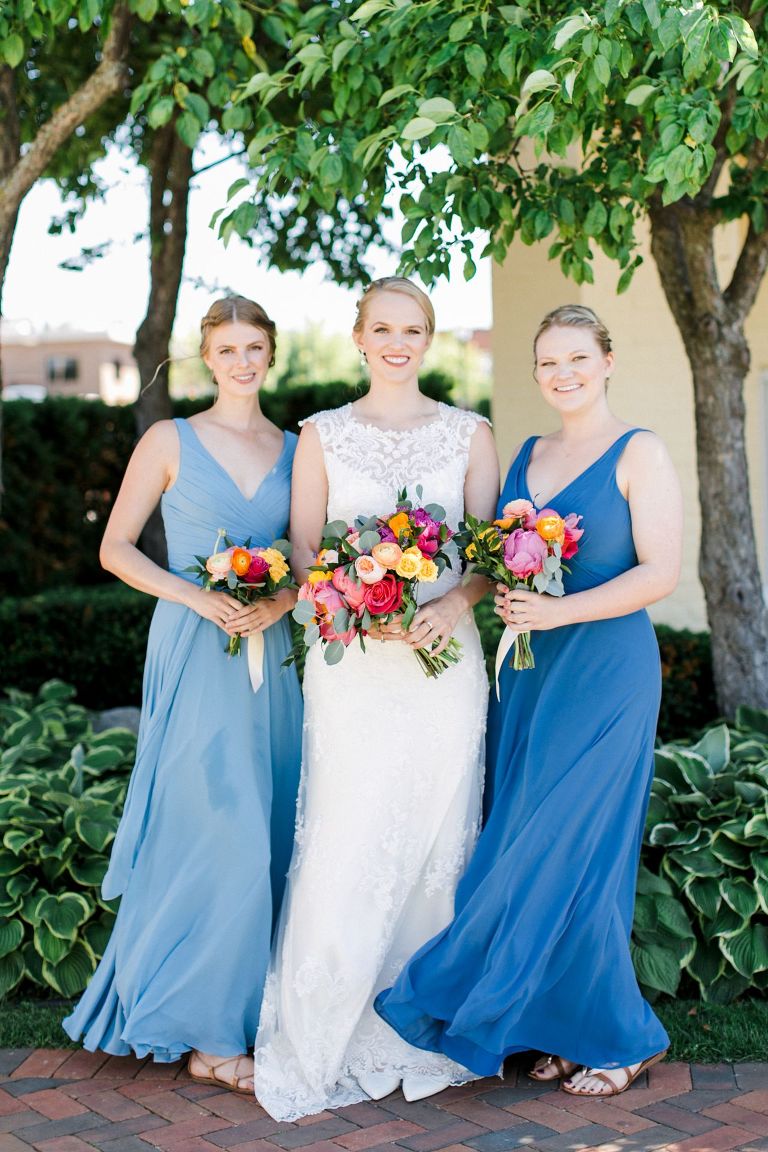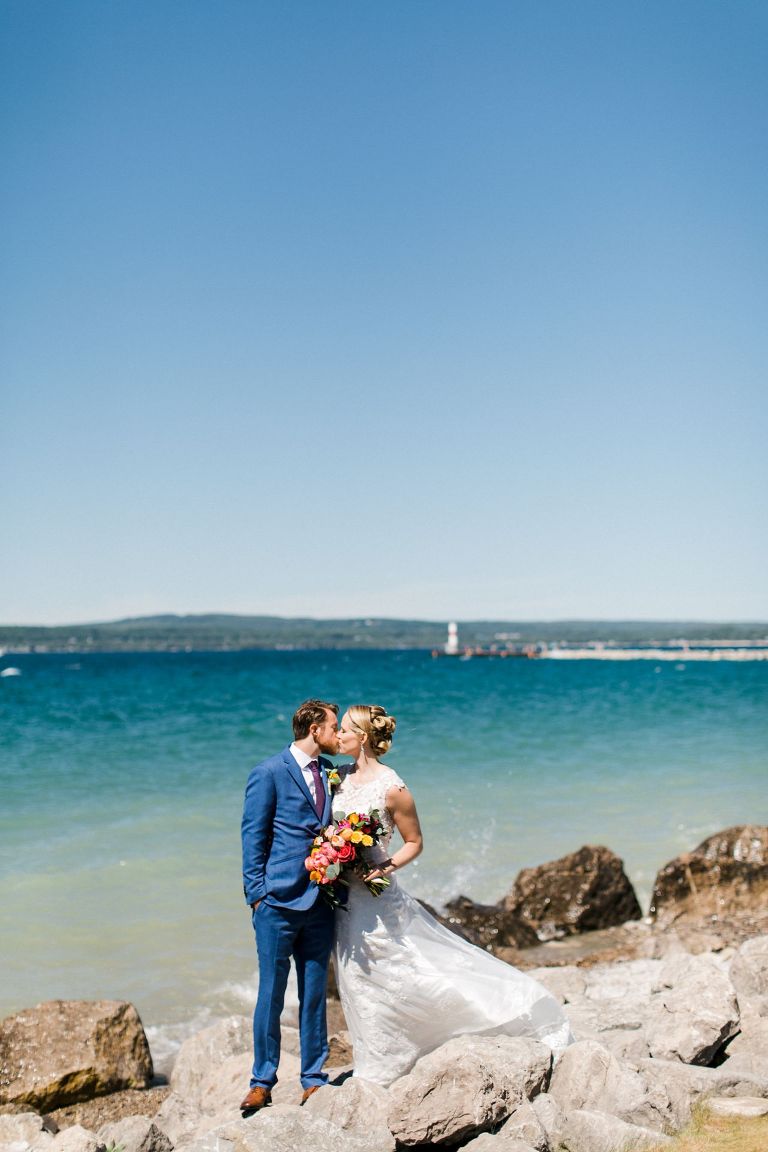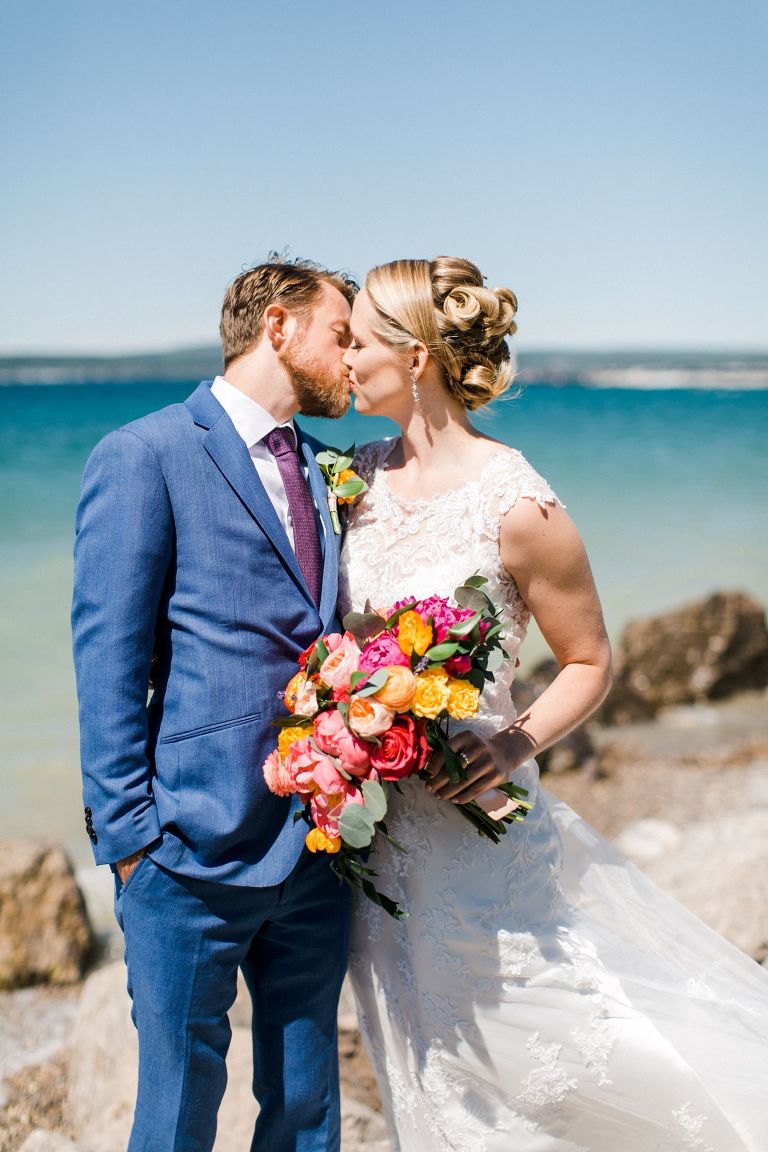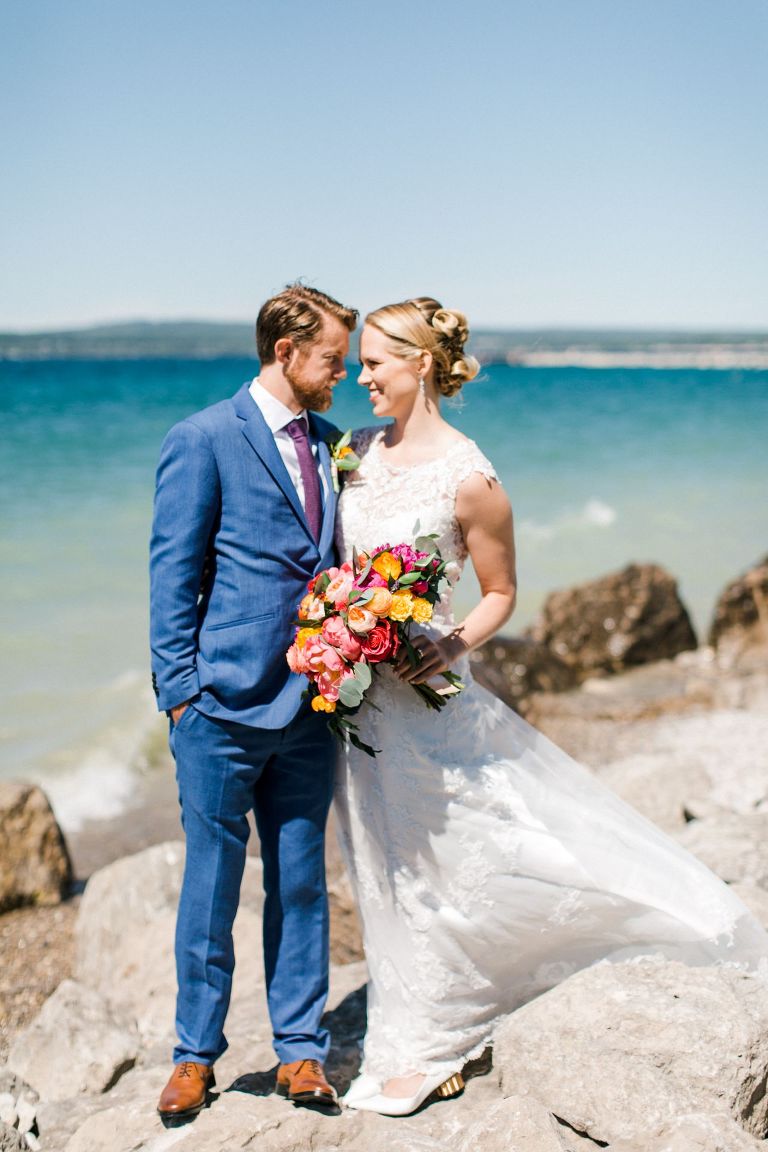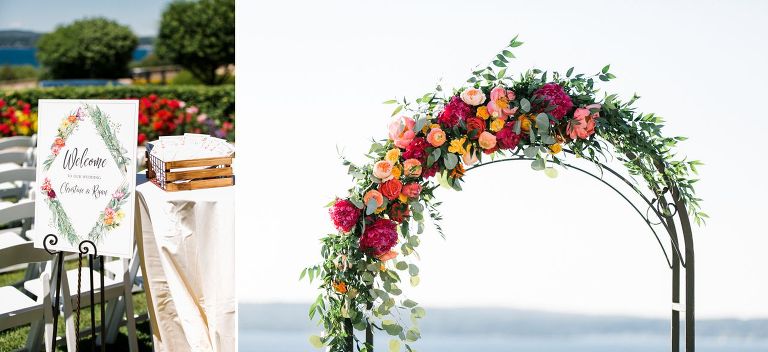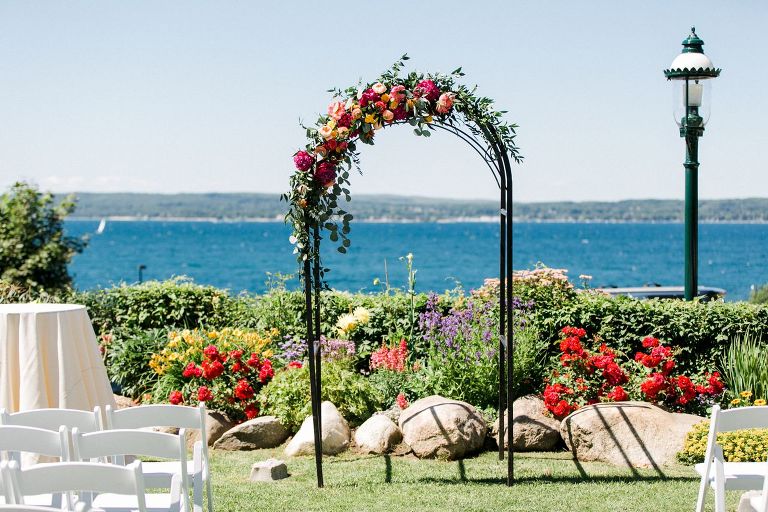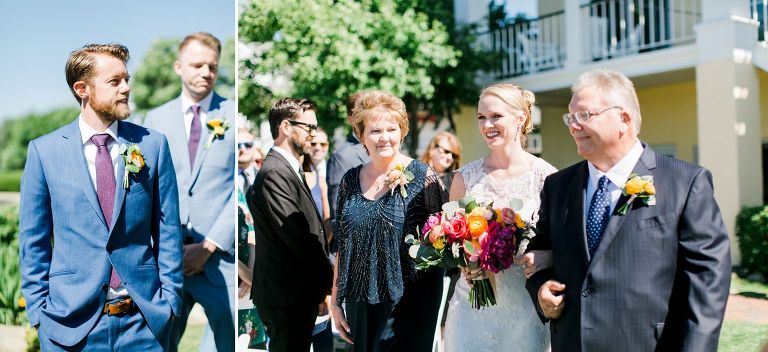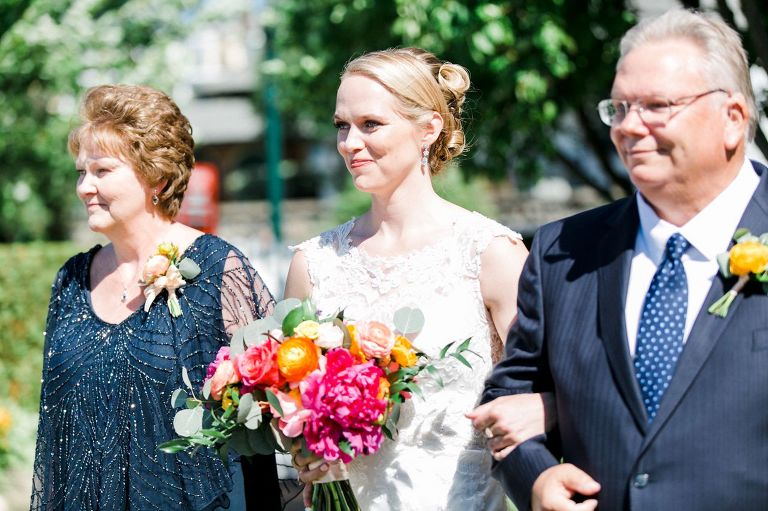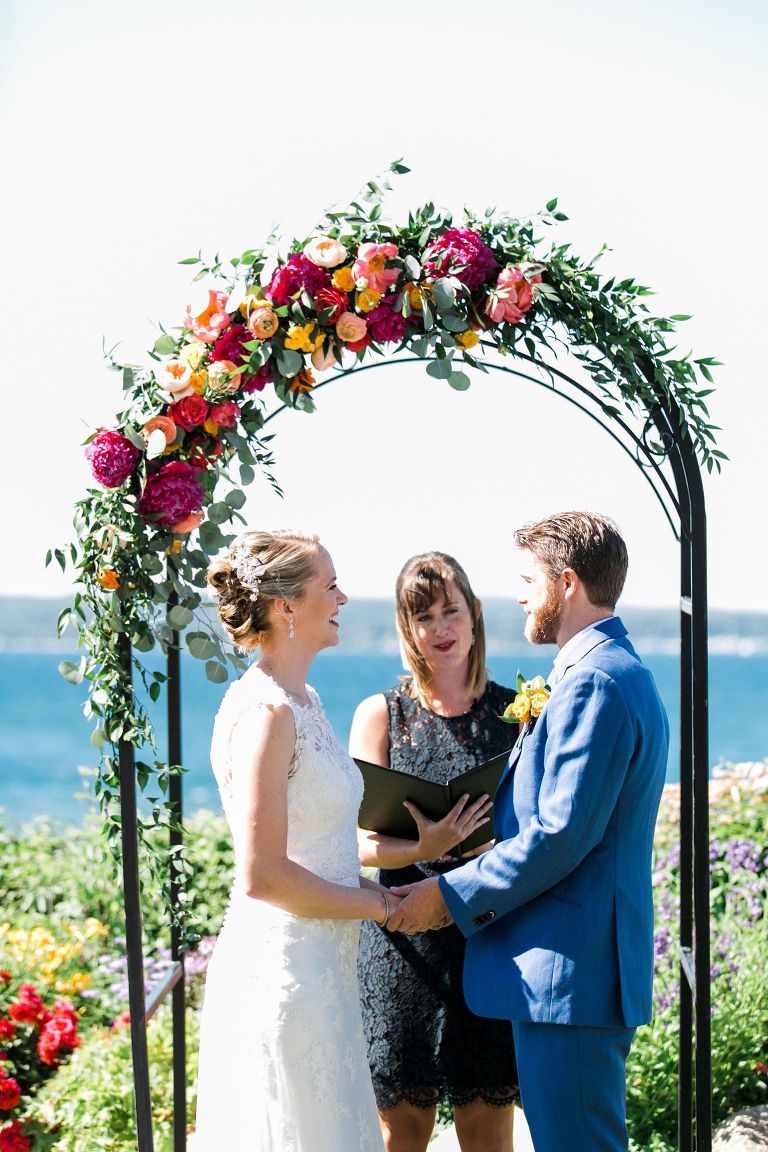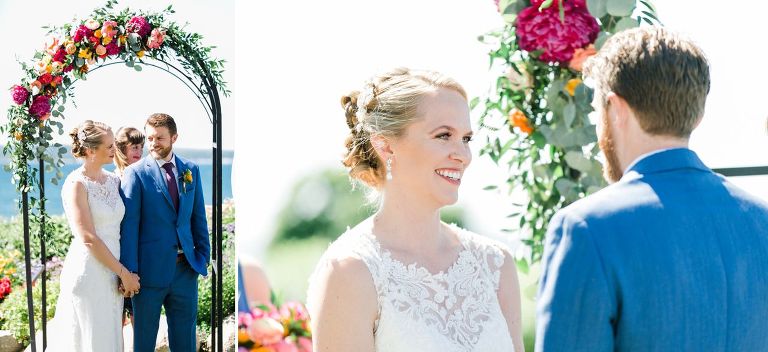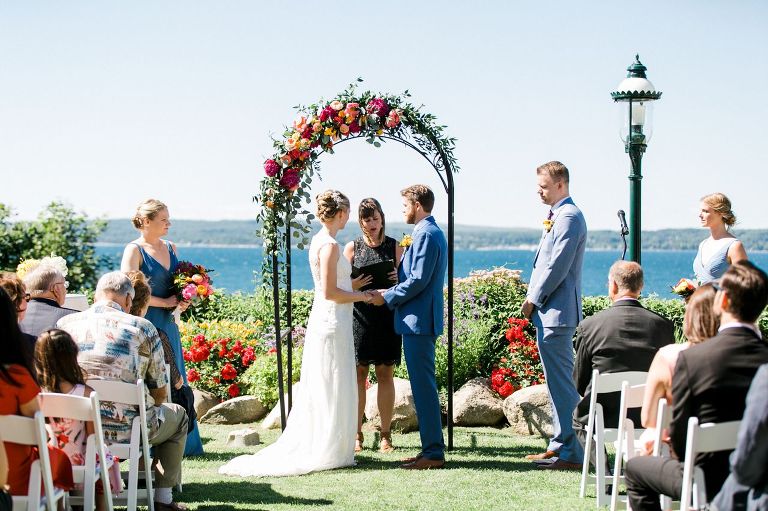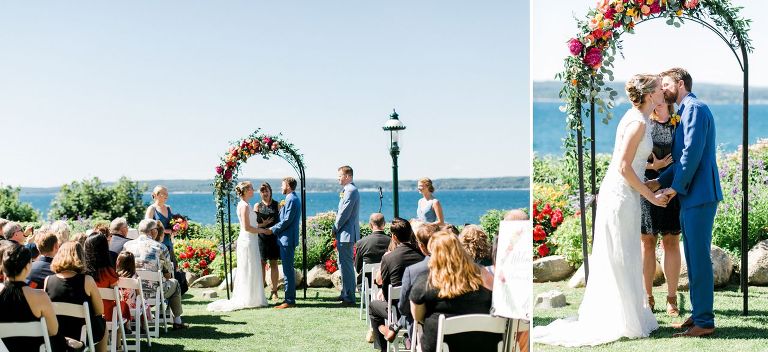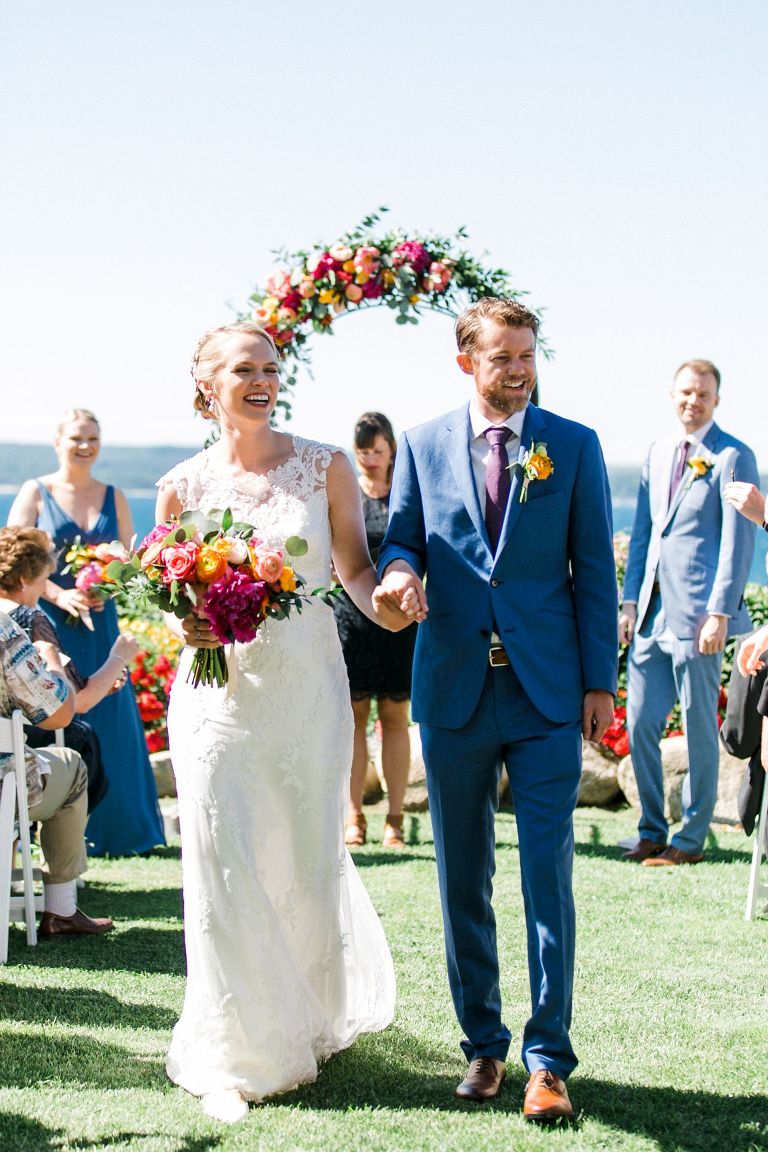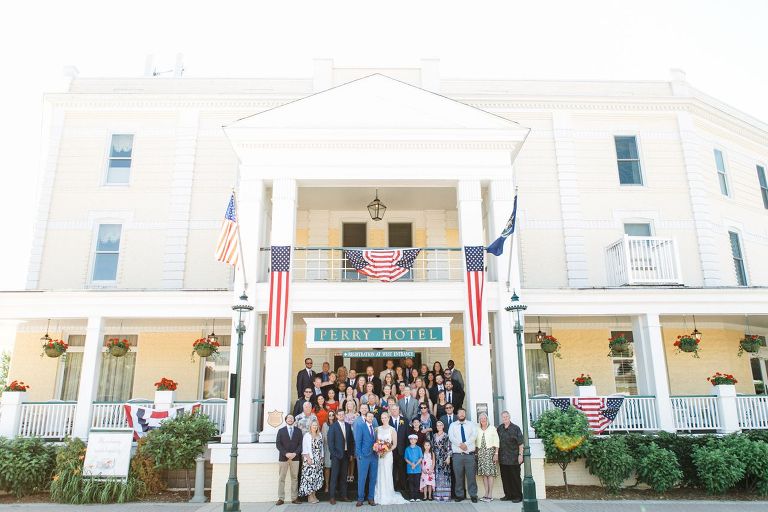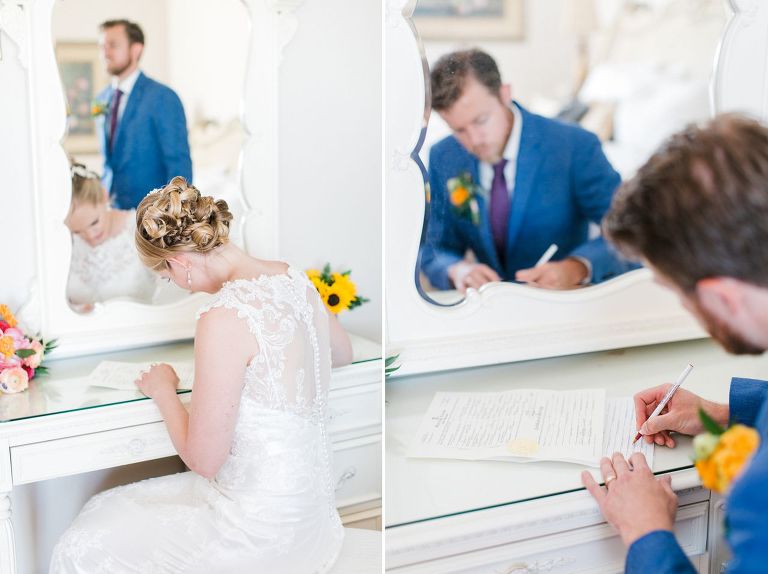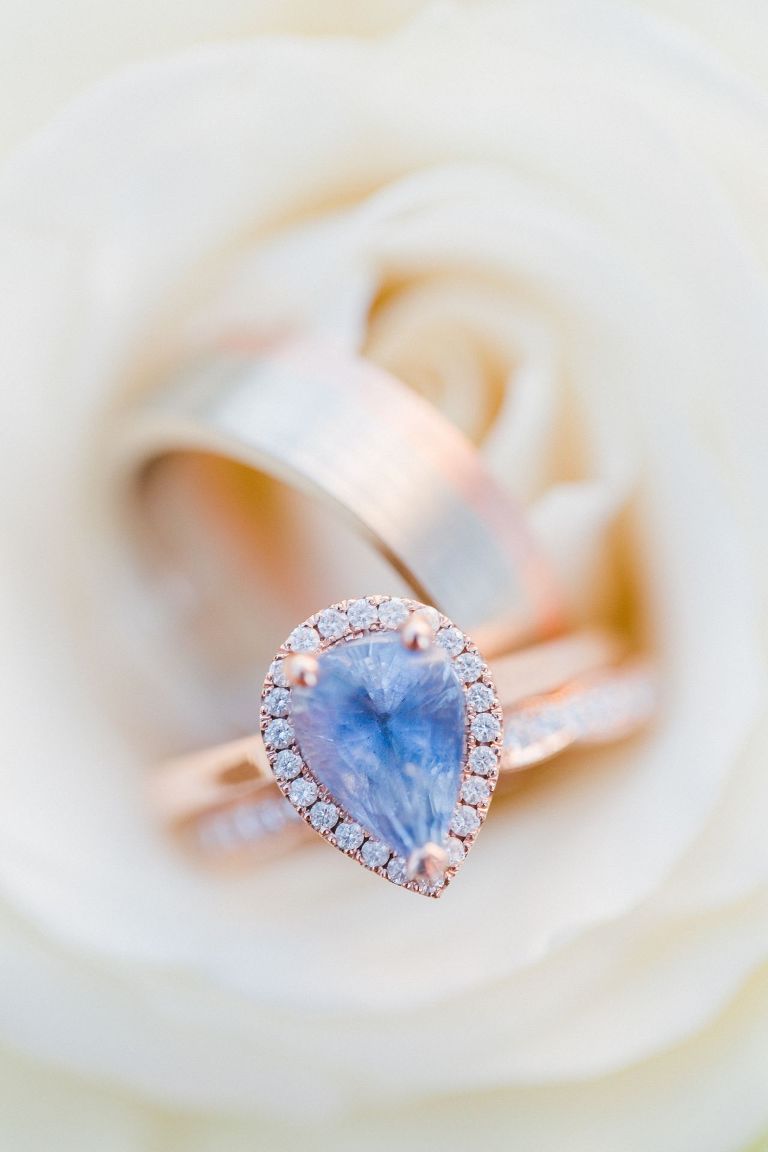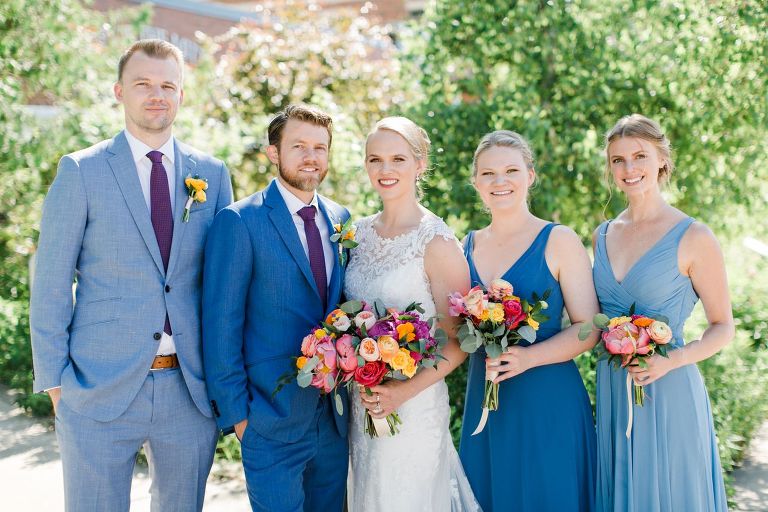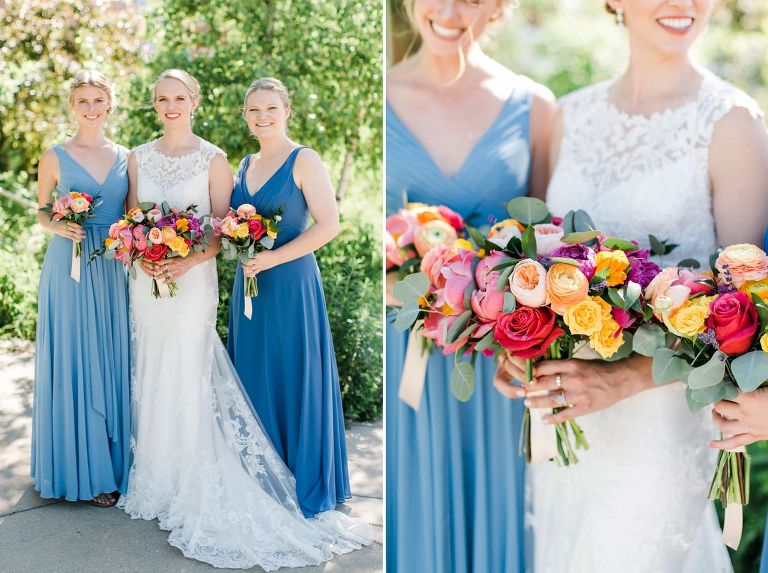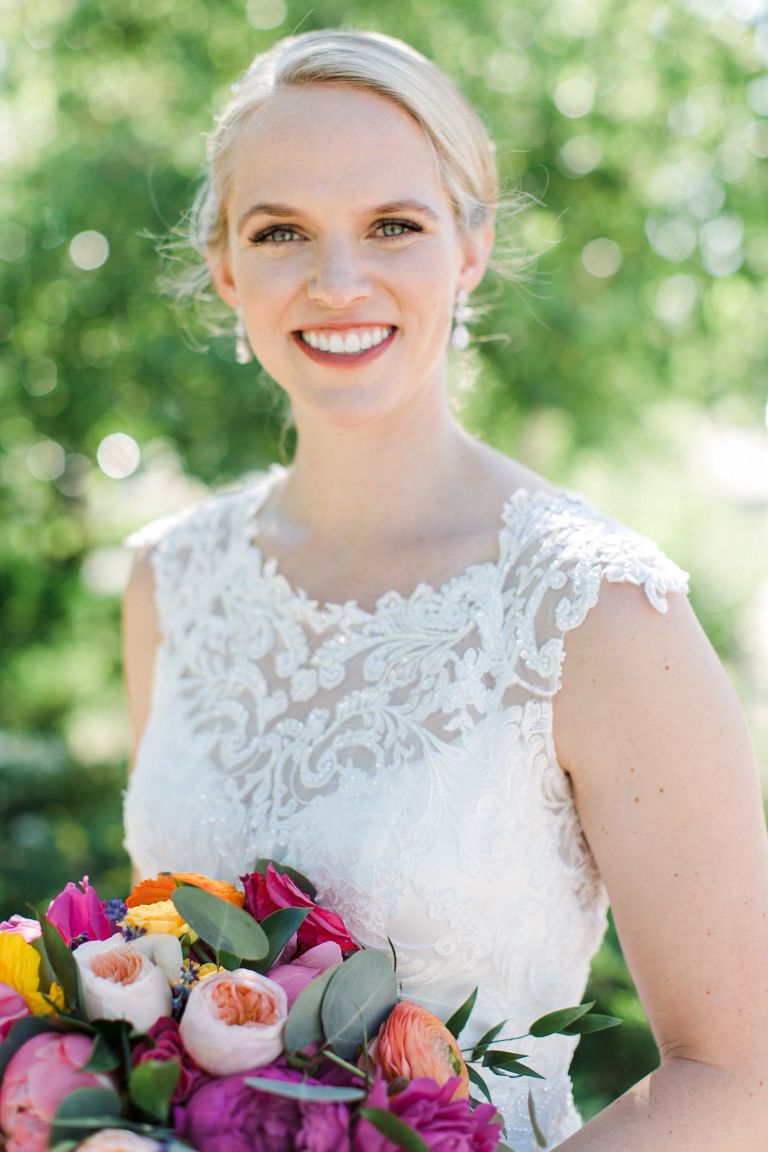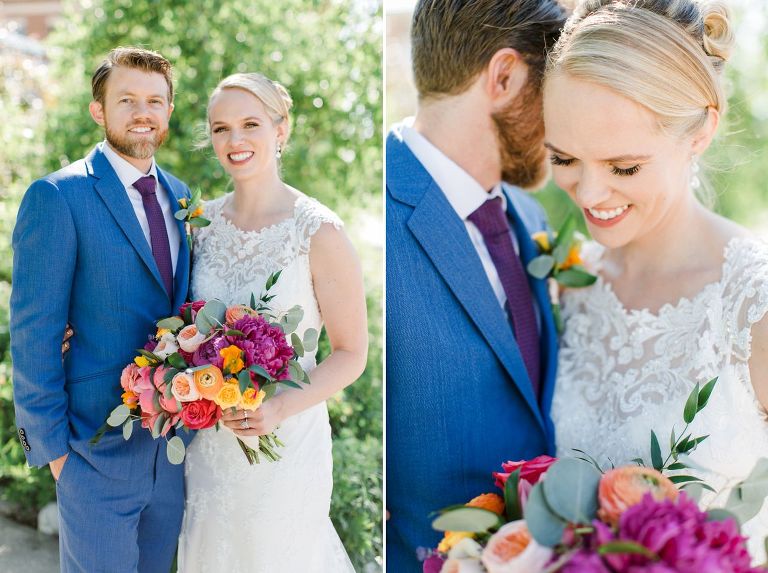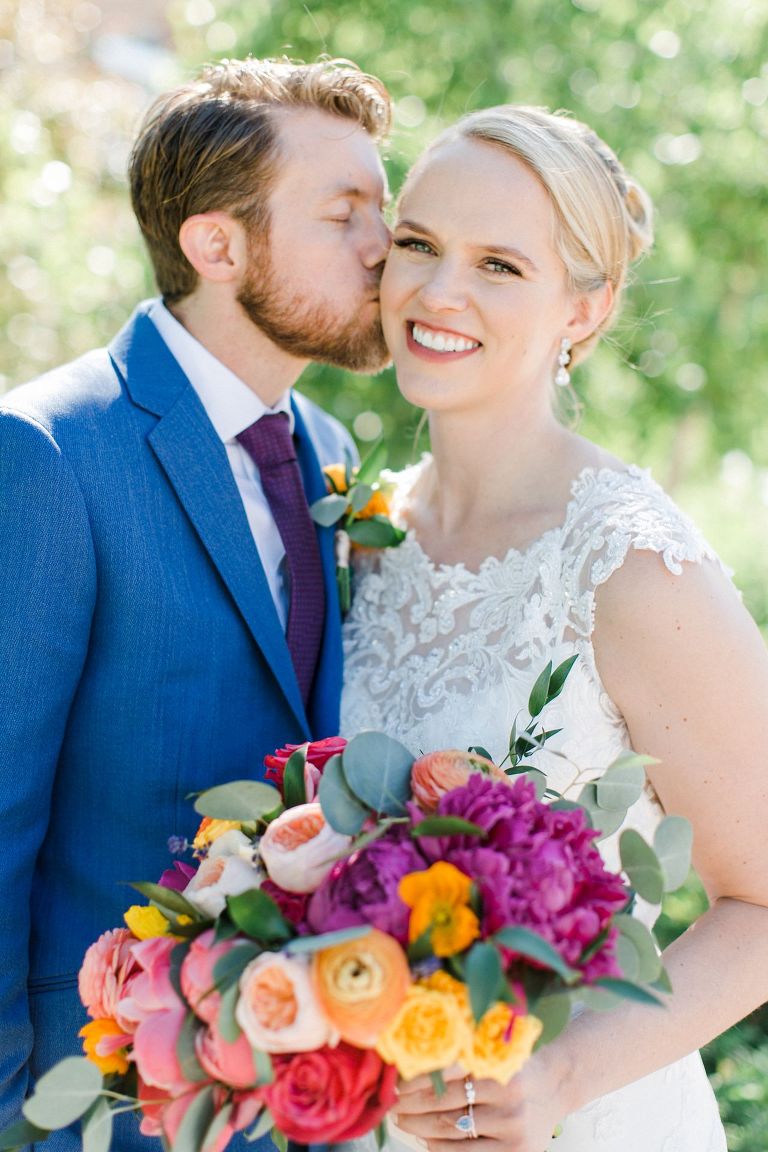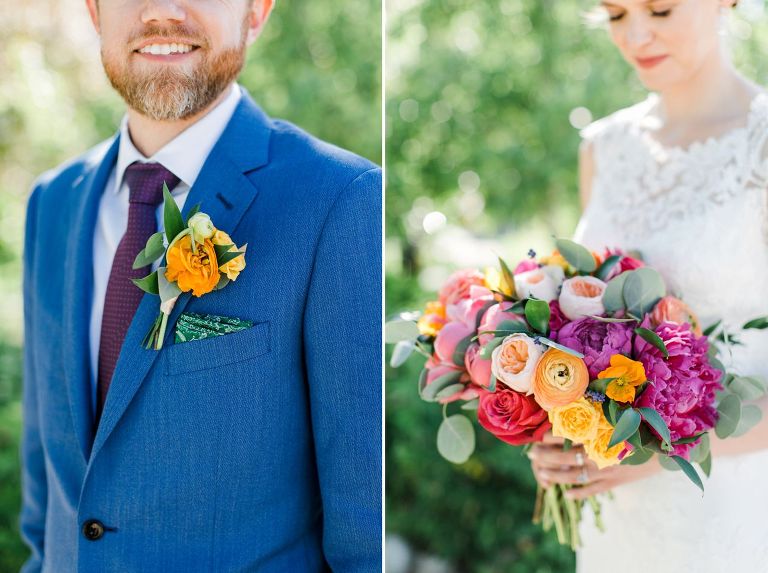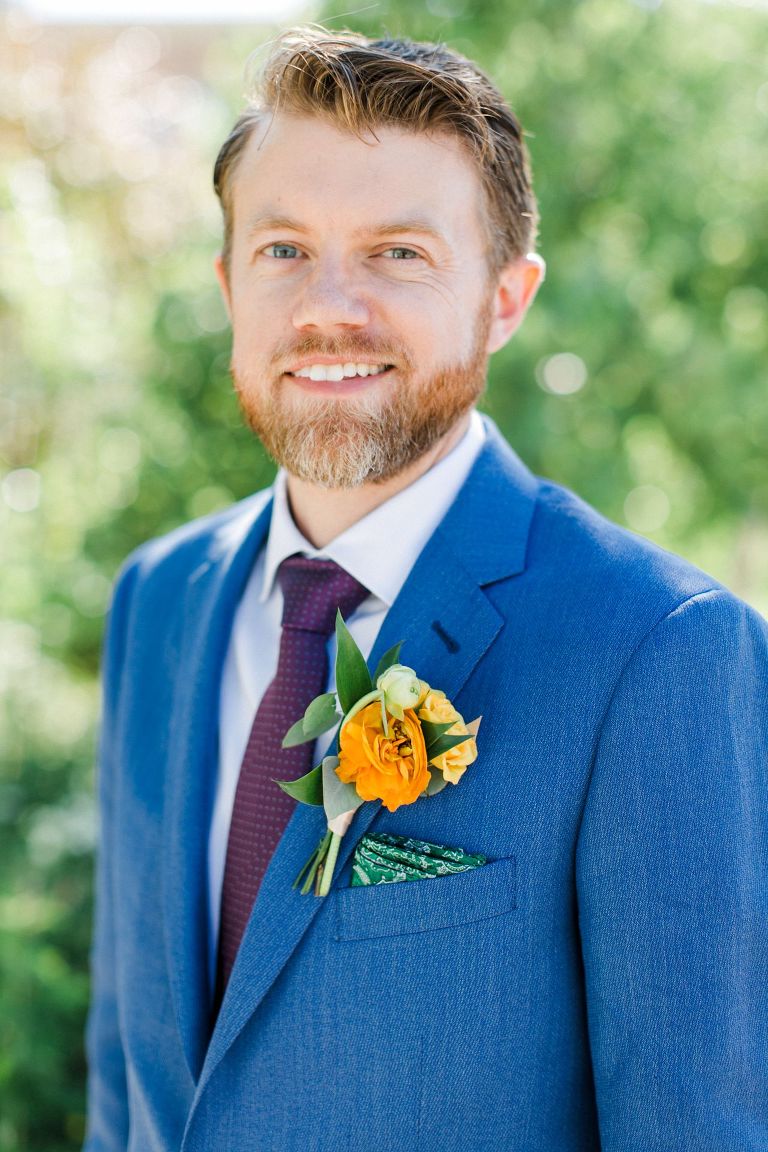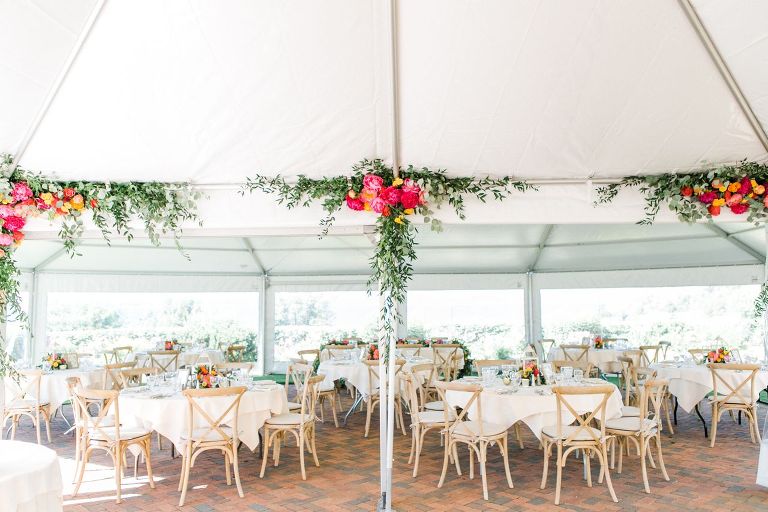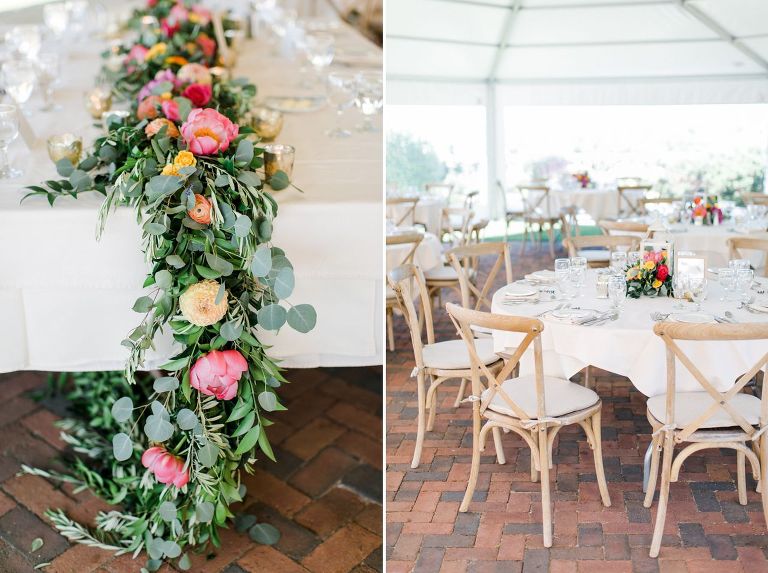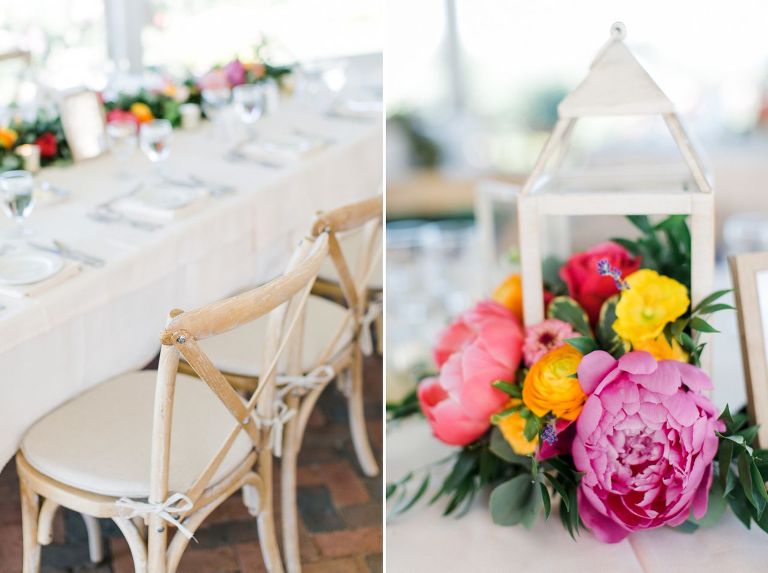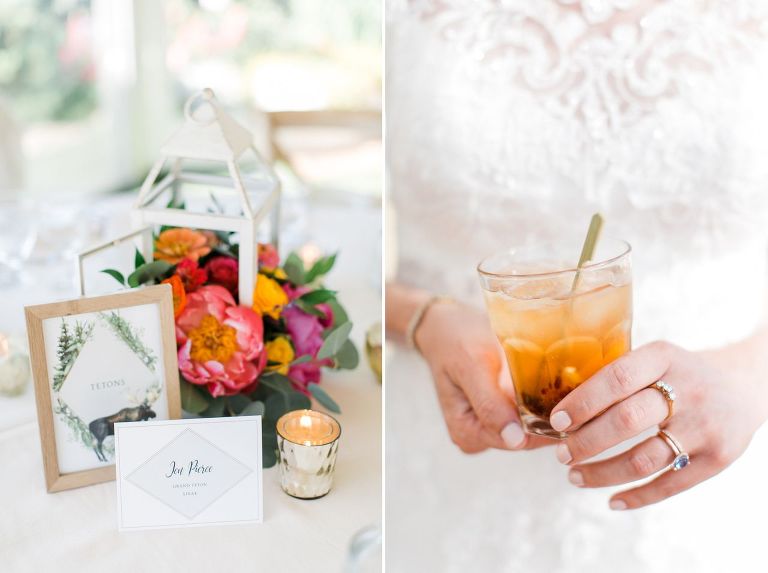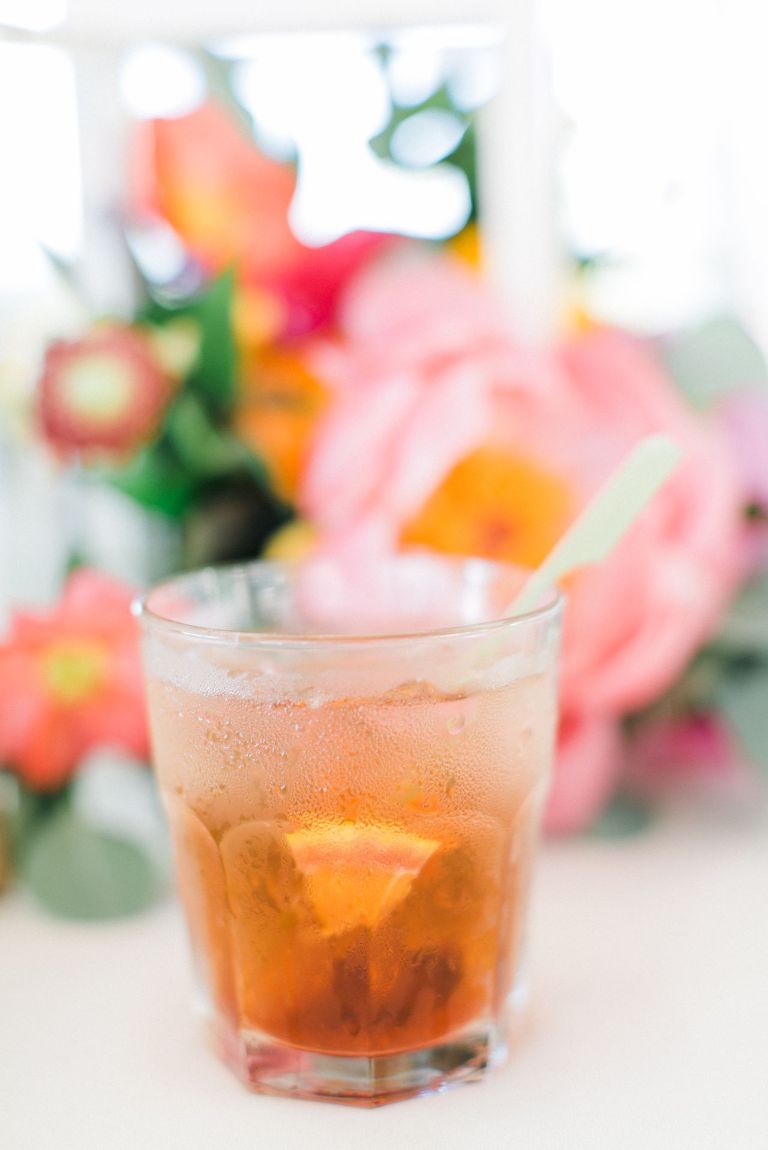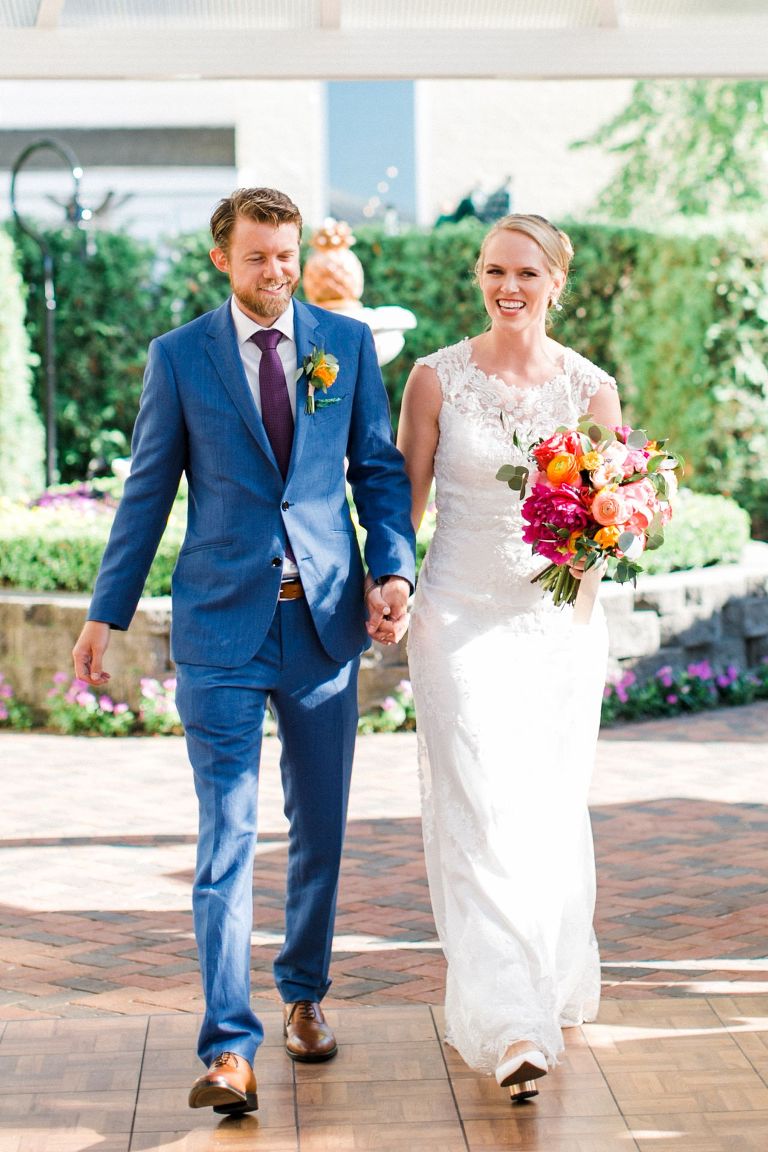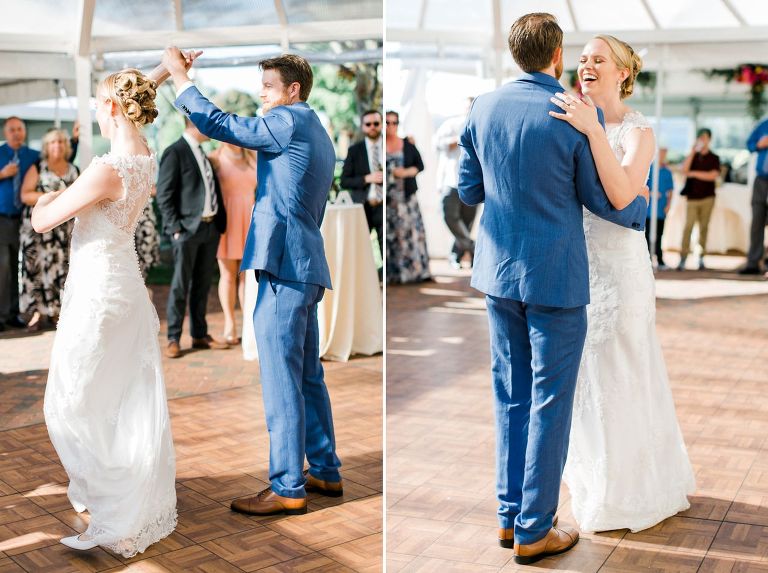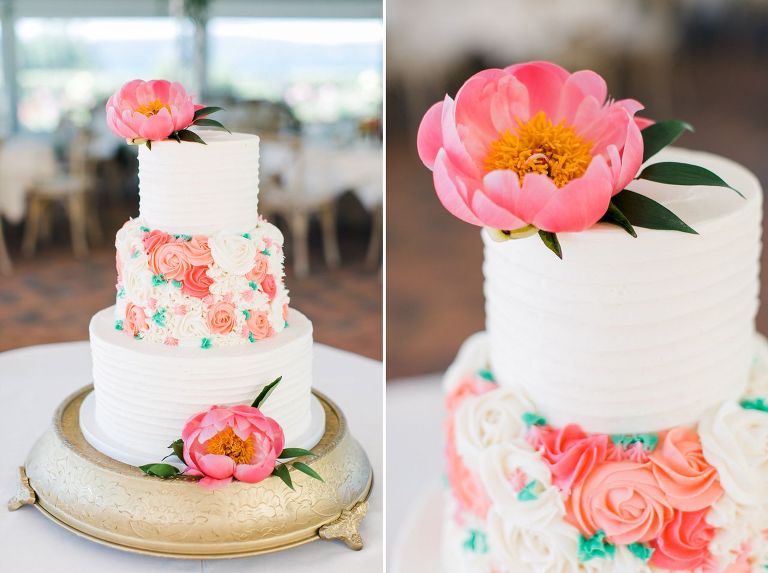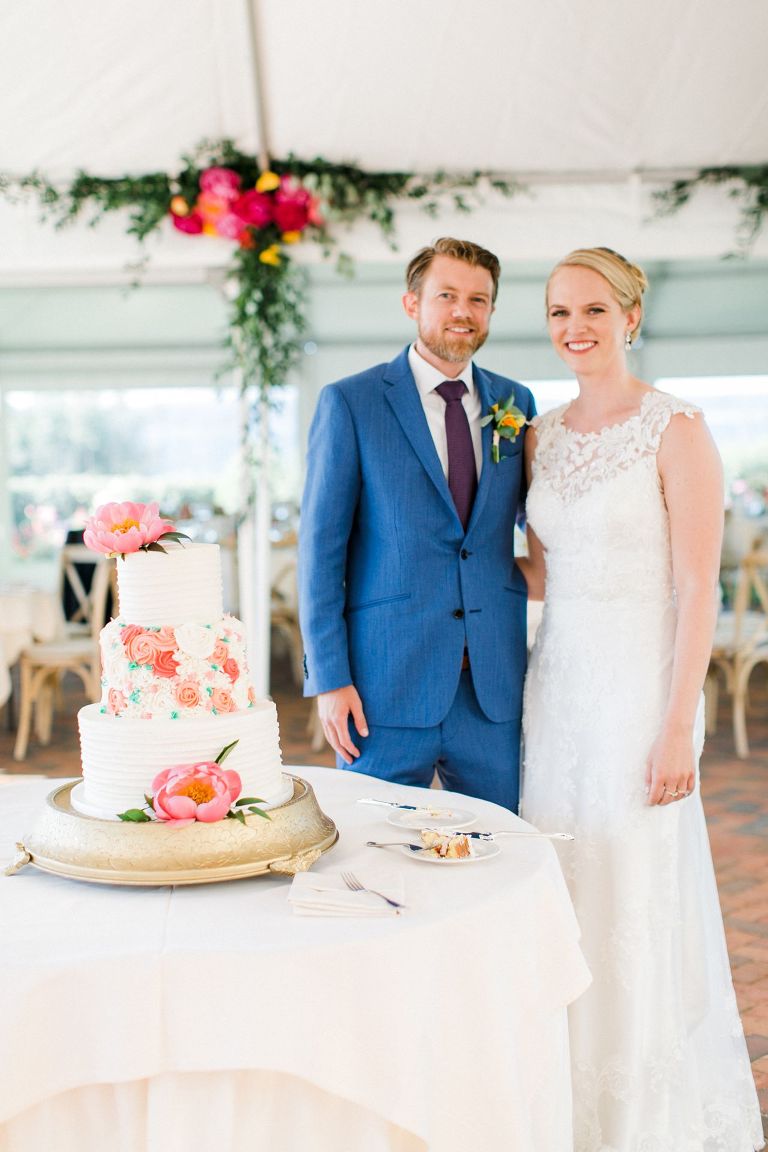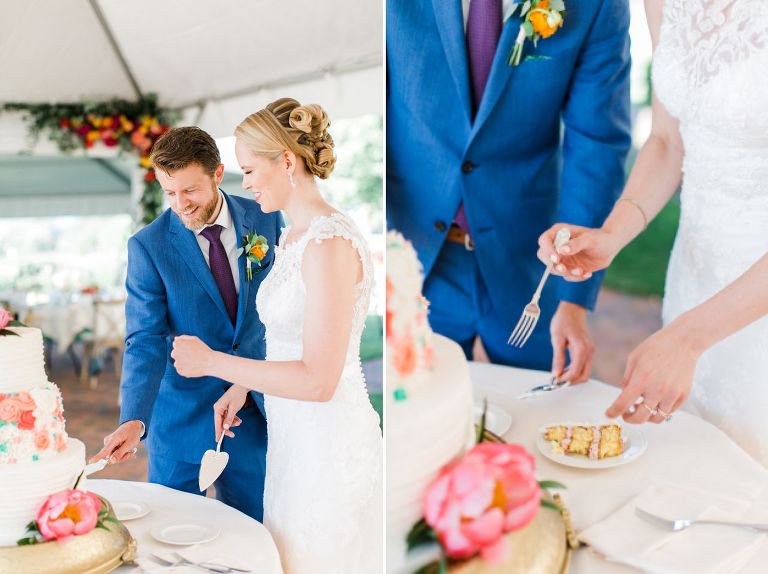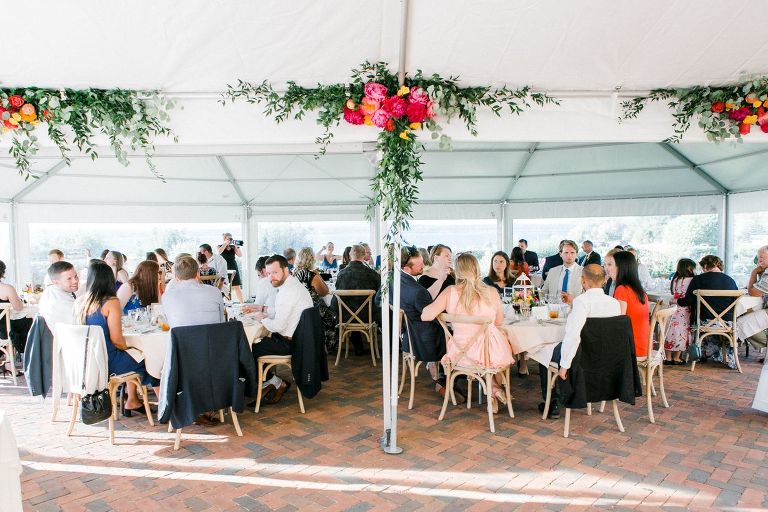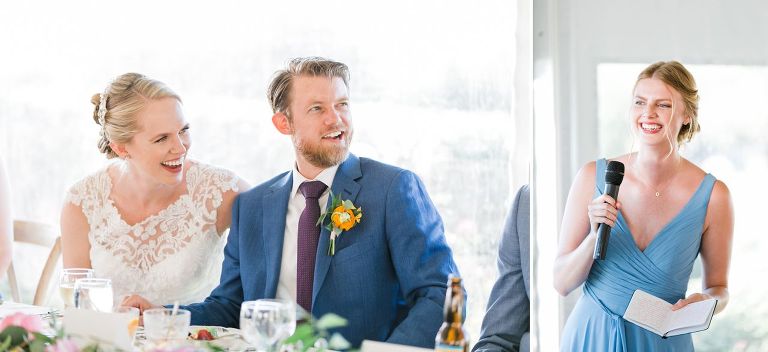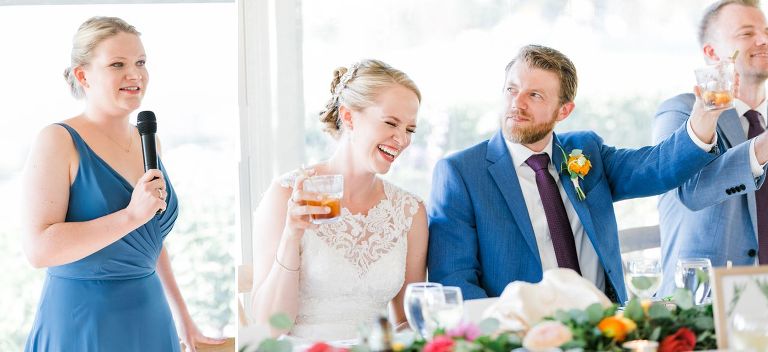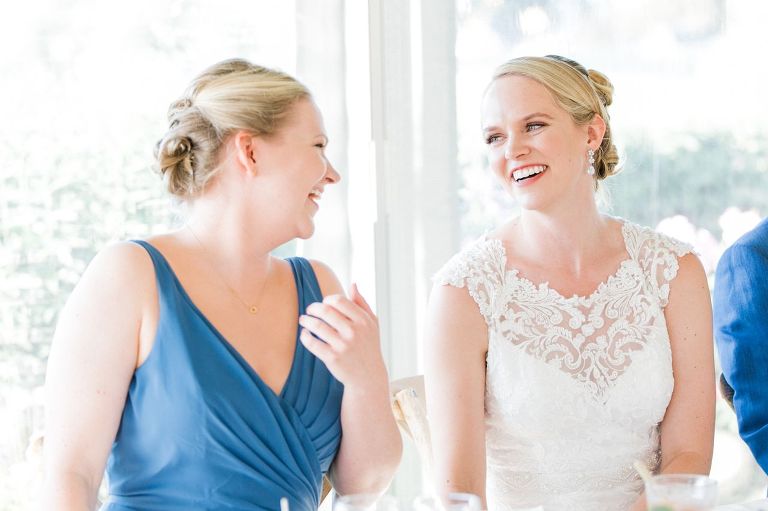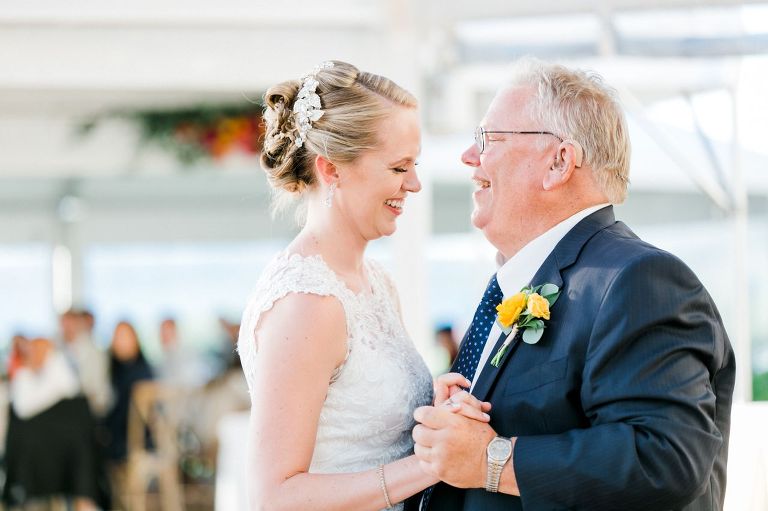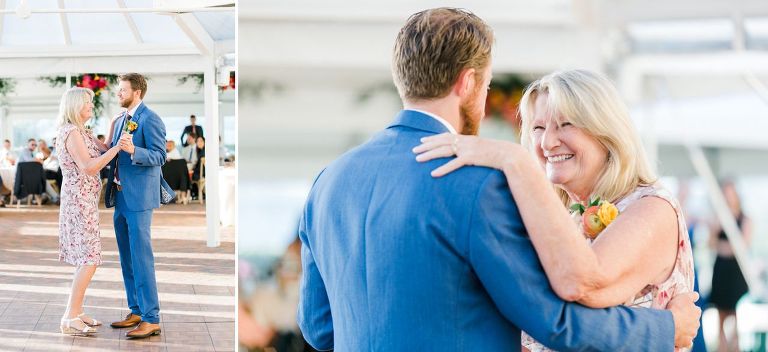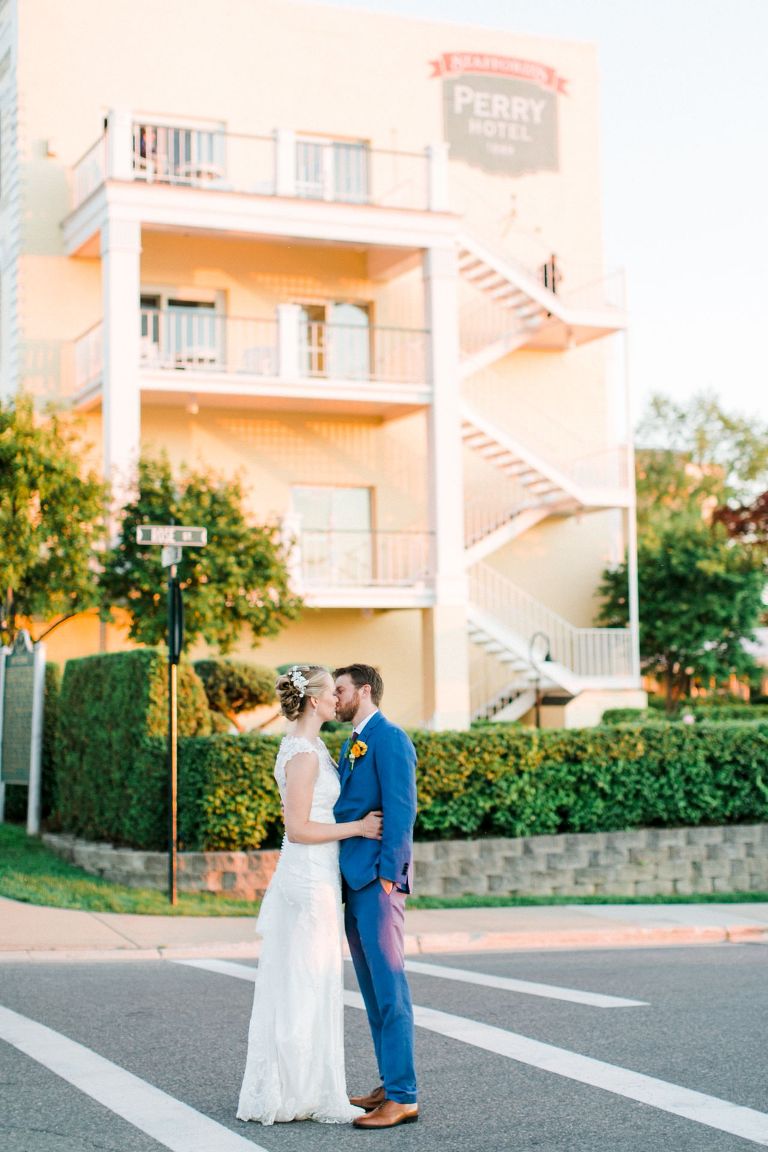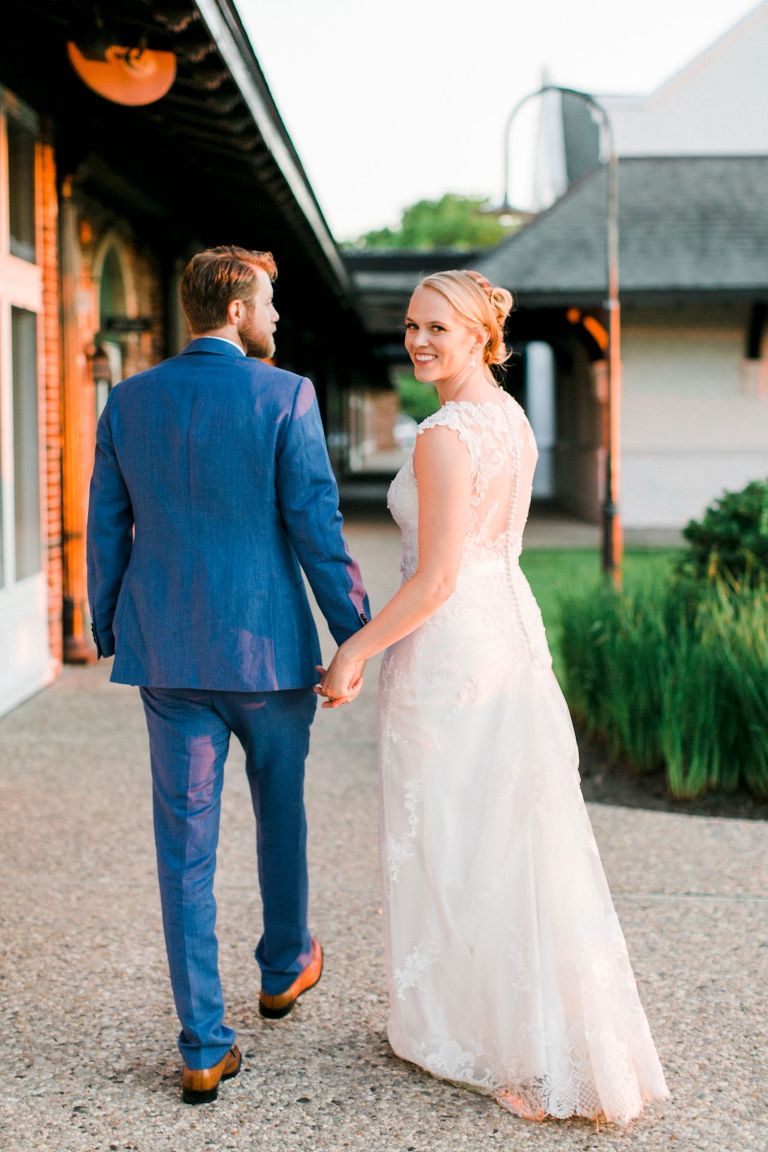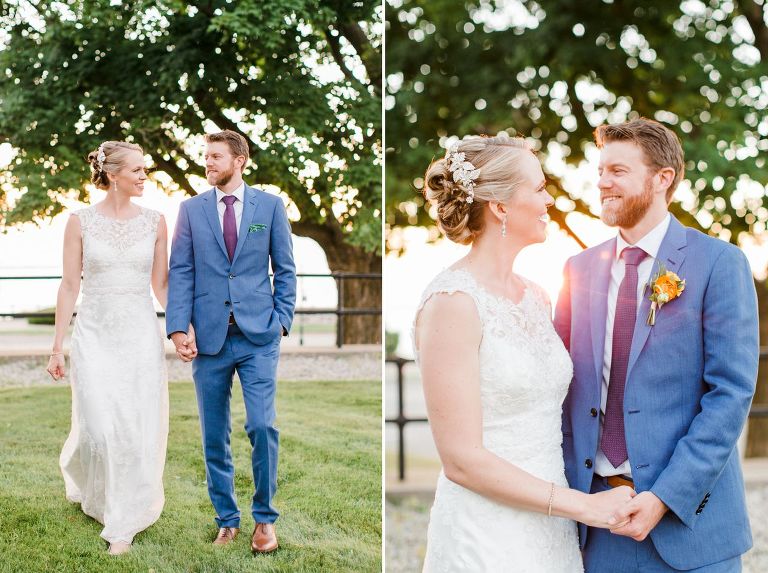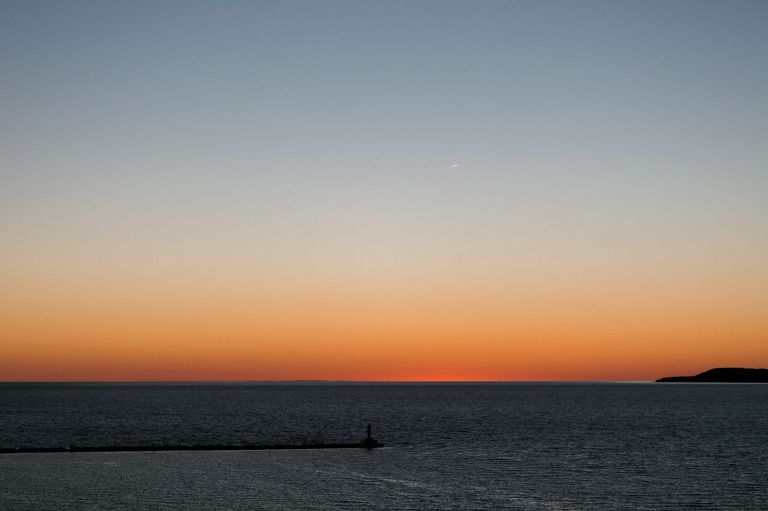 Stafford's Perry Hotel Petoskey Michigan Wedding Photographer: Associate Photographer Megan Newman | Floral Design by A.R. Pontius Flower Shop | Catering by Stafford's Perry Hotel | Desserts by Simply Sweet by Jessica | Hair Stylist & Makeup by Salon Nouveau Vous | Bridal Gown from Bridal Boutique of Naperville | Bridal Gown designed by Maggie Sottero | Bridesmaids Dresses by Brideside and Watters | Groom & Groomsmen Attire by IndoChino | Ceremony & Reception at Stafford's Perry Hotel
Click HERE to see more amazing weddings photographed by Associate Photographer Megan!