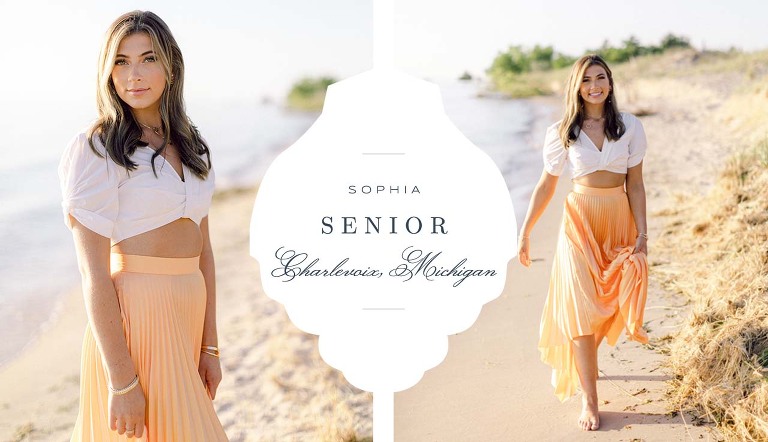 Sophia's Lake Michigan Senior Portrait Photography took place in the quaint town of Charlevoix, Michigan. In just a short distance, you can enjoy the woods, lakeshore, and downtown!
I was thrilled to meet up with Sophia and capture this exciting time that everyone experiences their senior year of high school. For every session, we make sure to discuss your vision, location ideas, and outfits you have in mind too!
For Sophia's session, she knew she wanted to have her portraits taken in the town she and her family have been coming to for years. I met her at our first location, an open field with many layers of grasses, trees, and even a red barn! She wore a white dress with muted florals that fit in great with the landscape!
After utilizing the natural scenery inland we headed over to the Lake Michigan shoreline. I love capturing portraits at two different locations to offer a variety of images to each client. Typically one location is always at the lake and I love it! Northern Michigan is known for the beautiful beaches in the summer and I always encourage some lakeshore portraits!
Sophia changed into her last outfit for the session and it was an awesome pairing with the dunes, sunshine, and lake. It's great seeing the unique outfits each of our seniors chooses for their sessions.
Are you a senior and looking to have your portraits taken this summer? I would love to talk to you! Get in touch with us here to learn more about our session options and availability!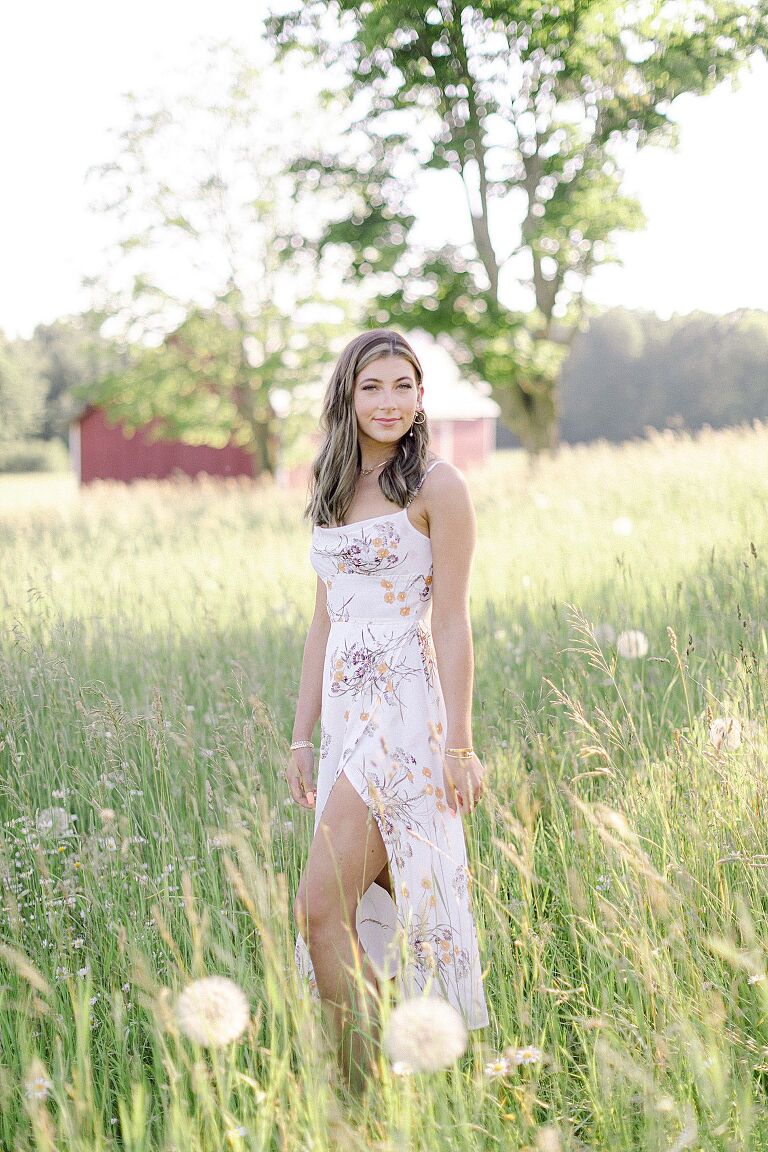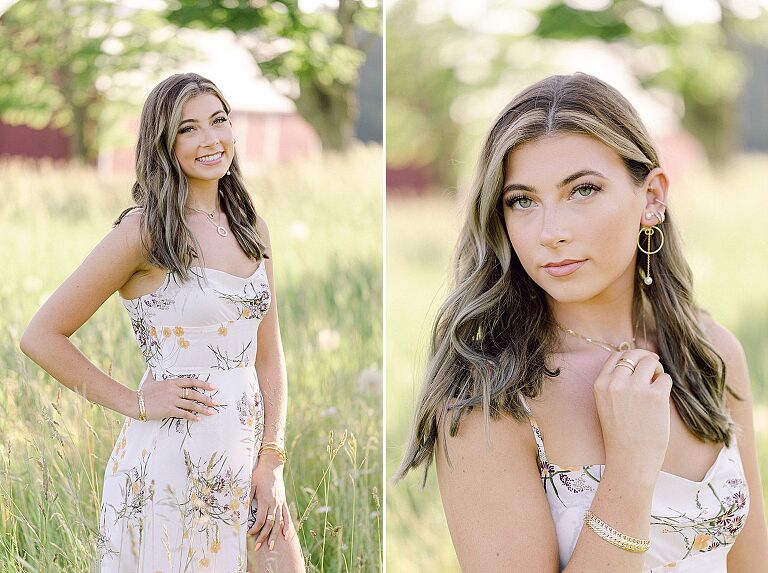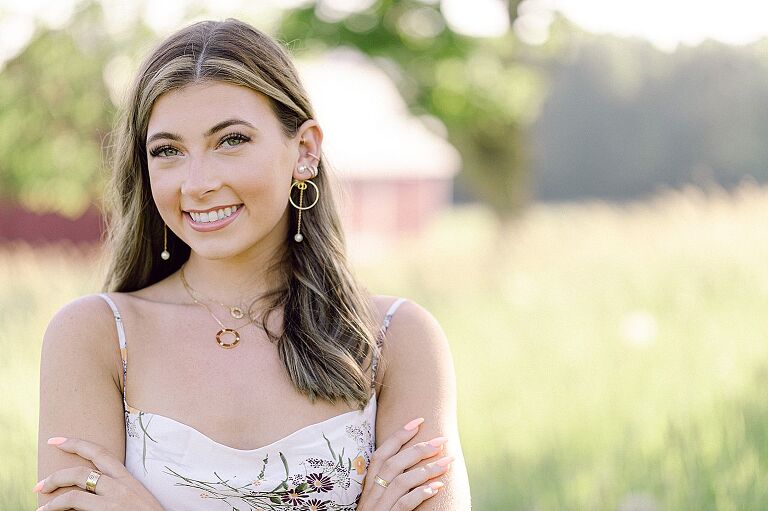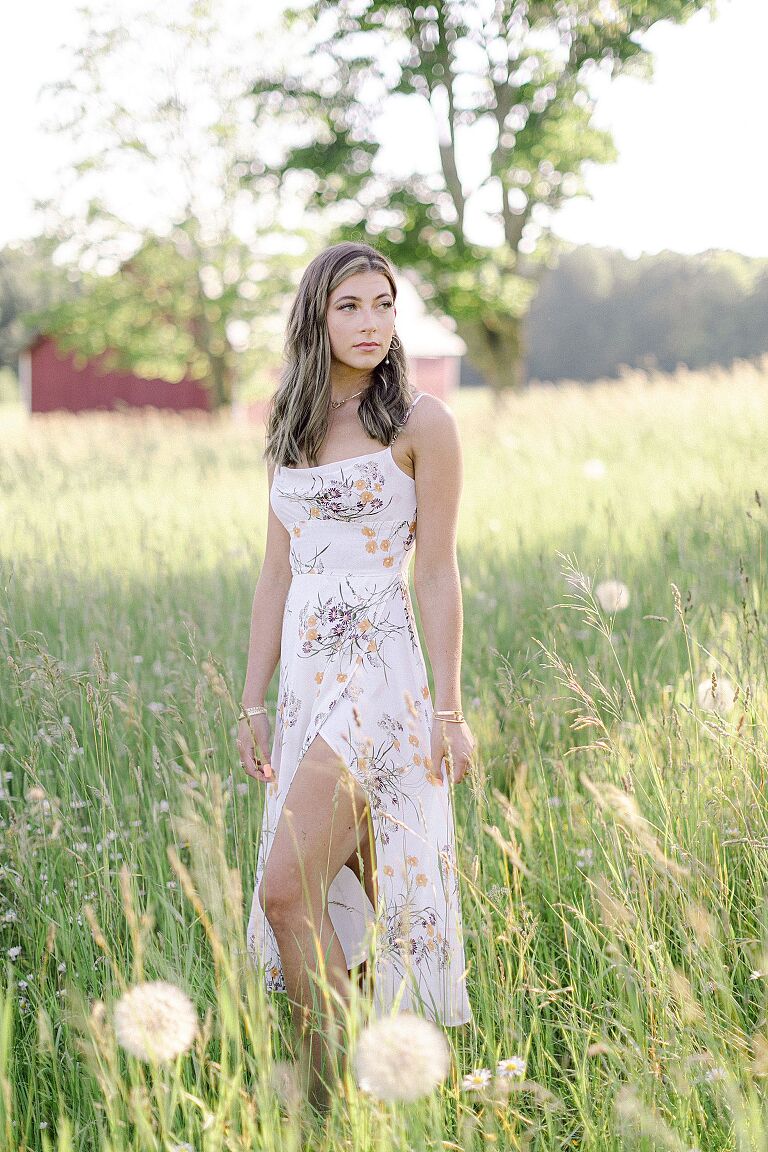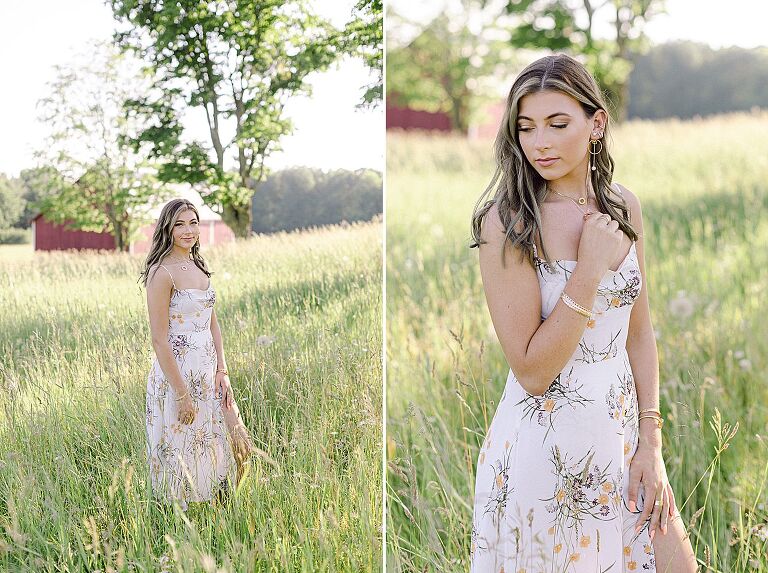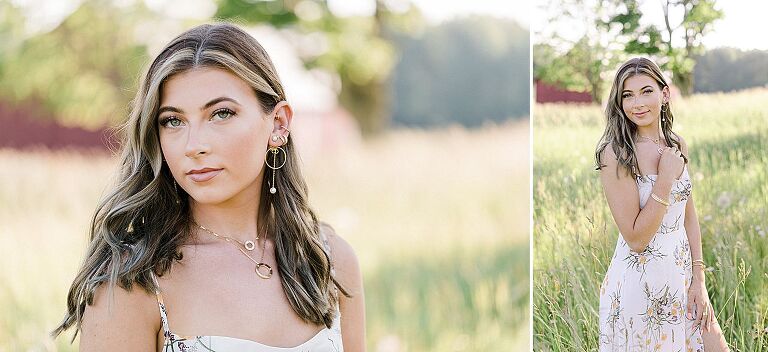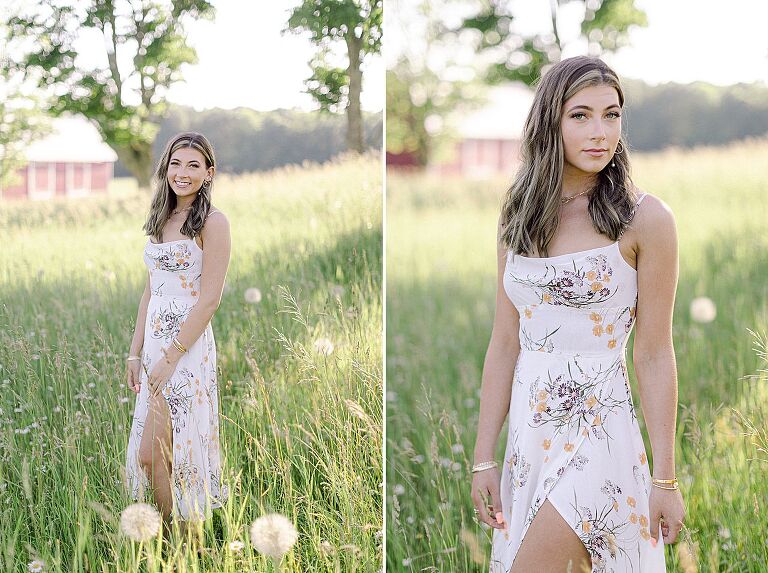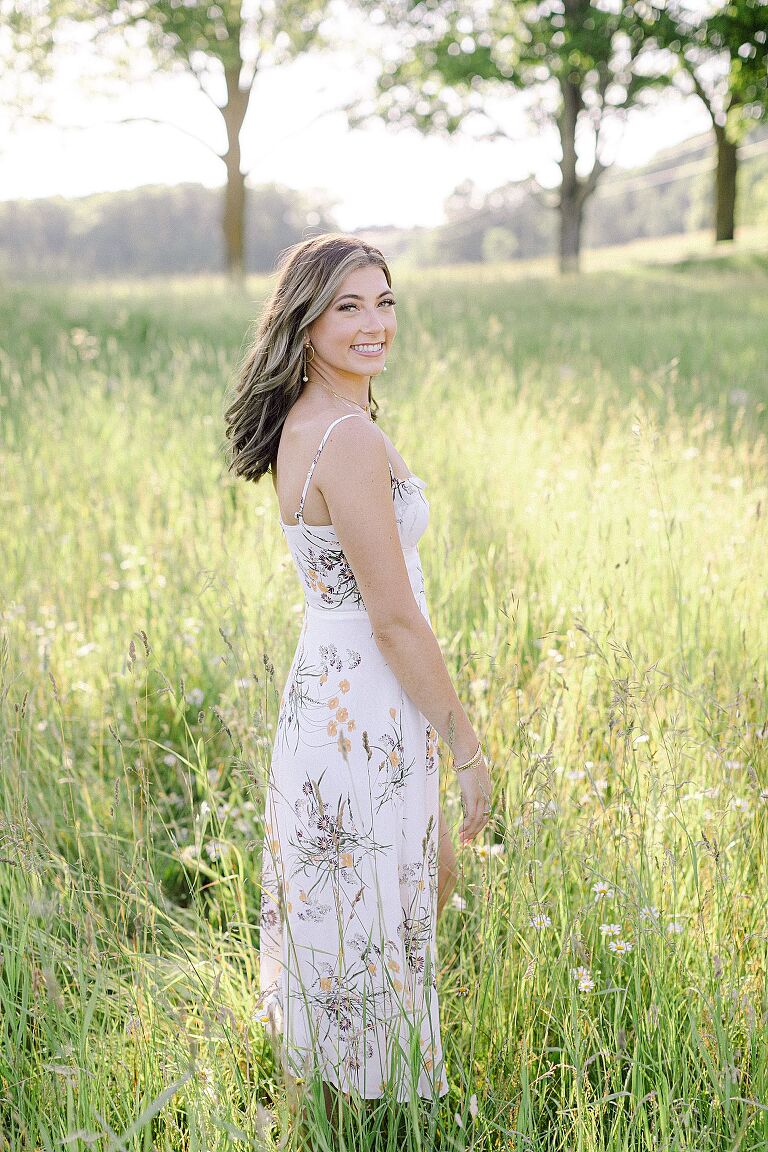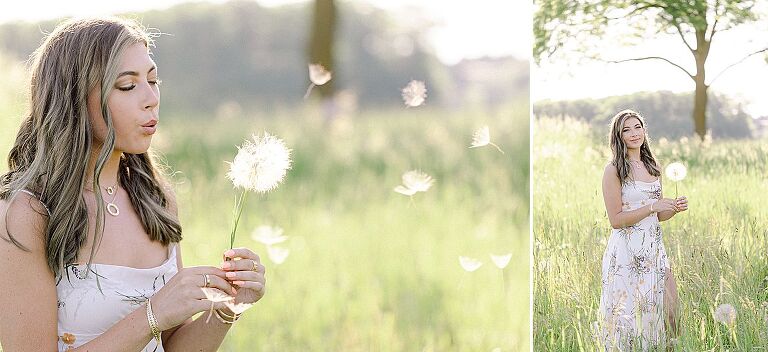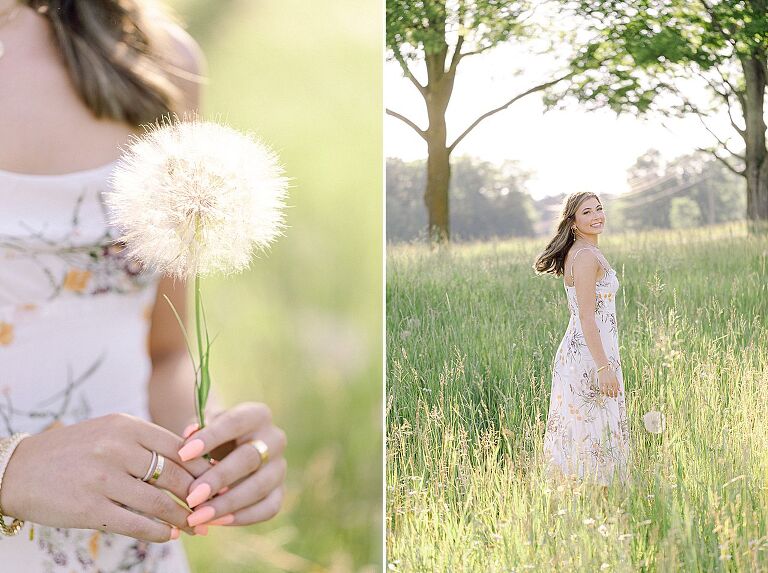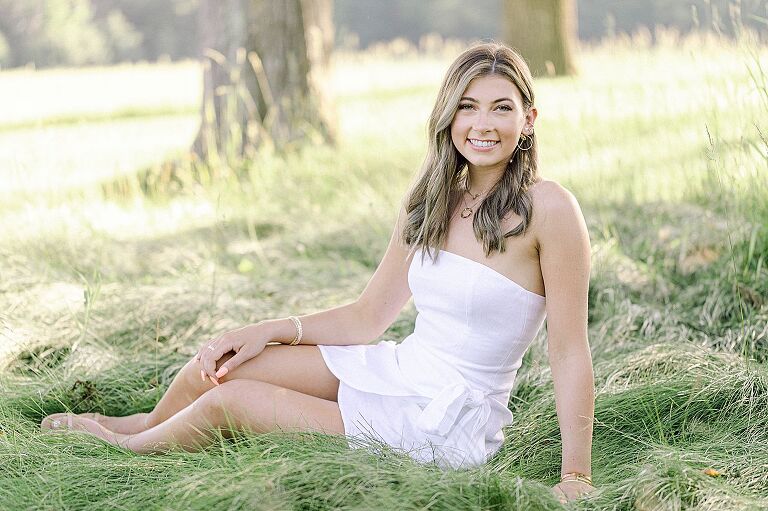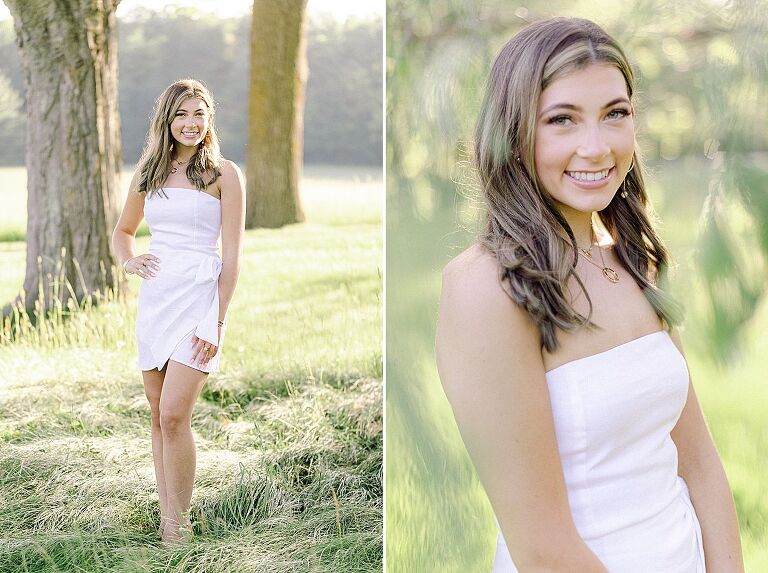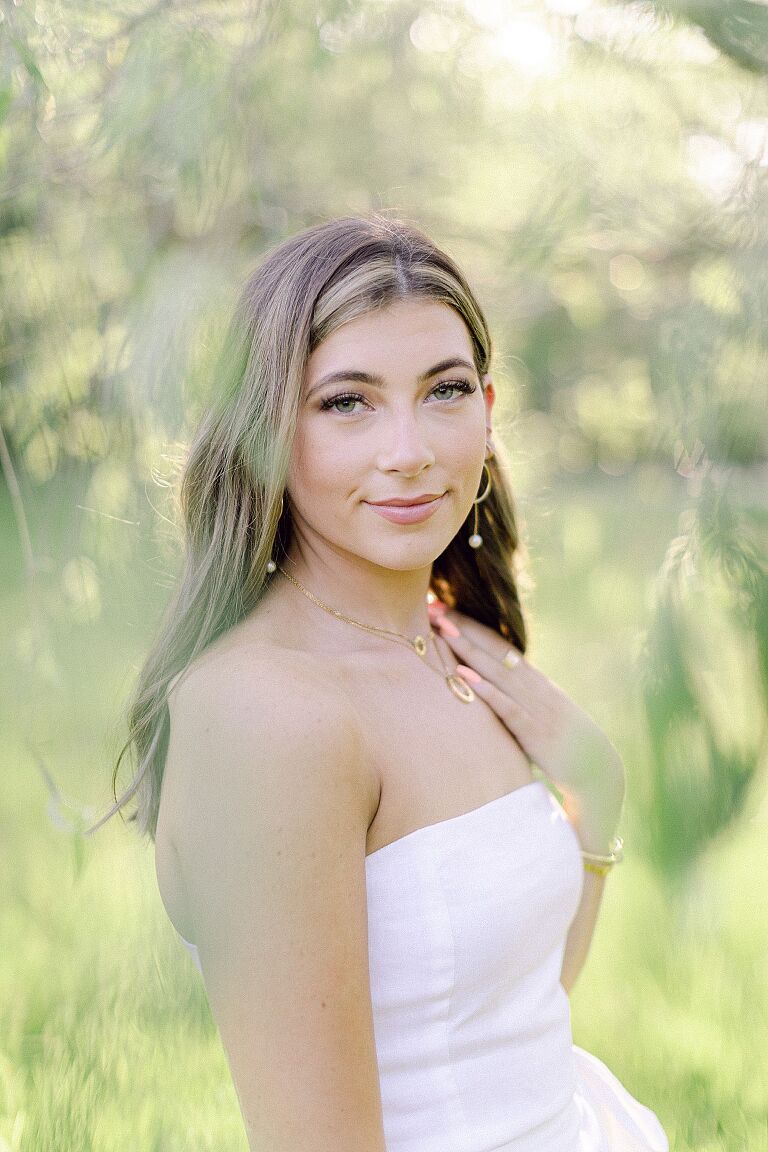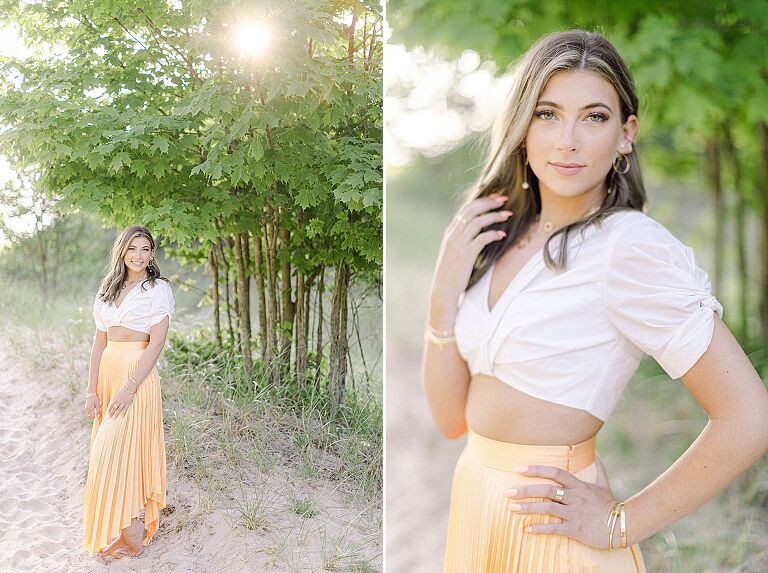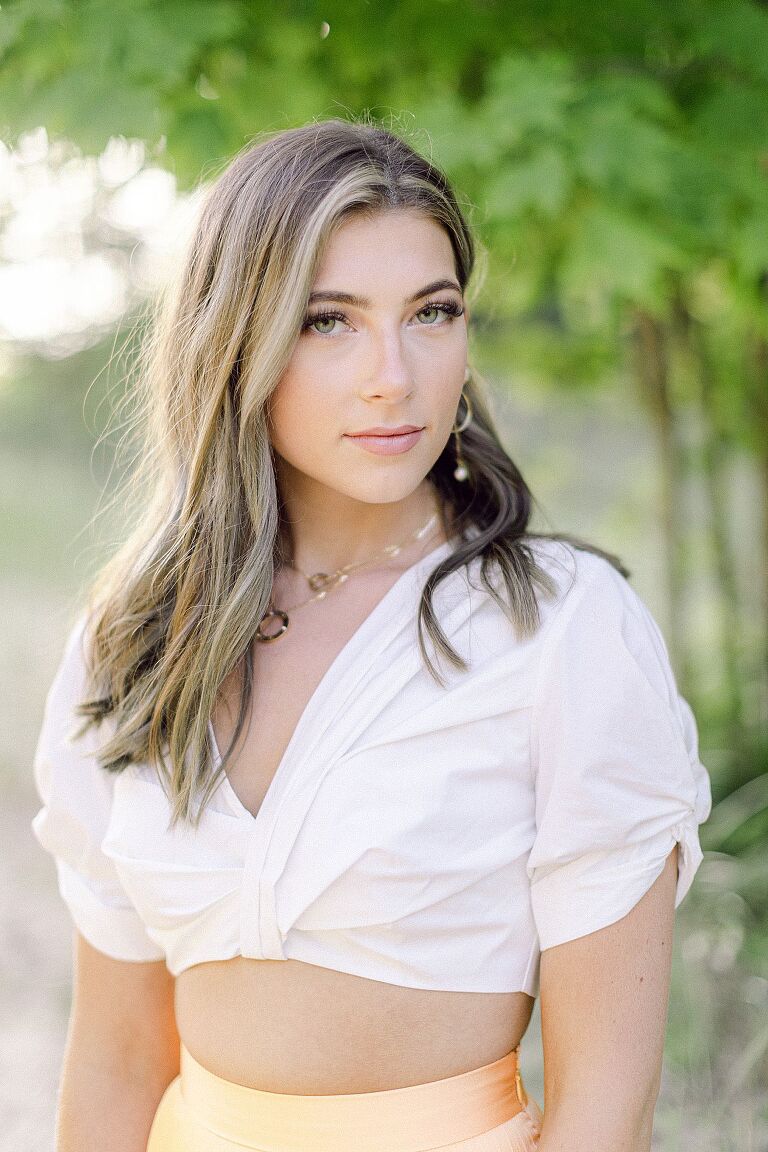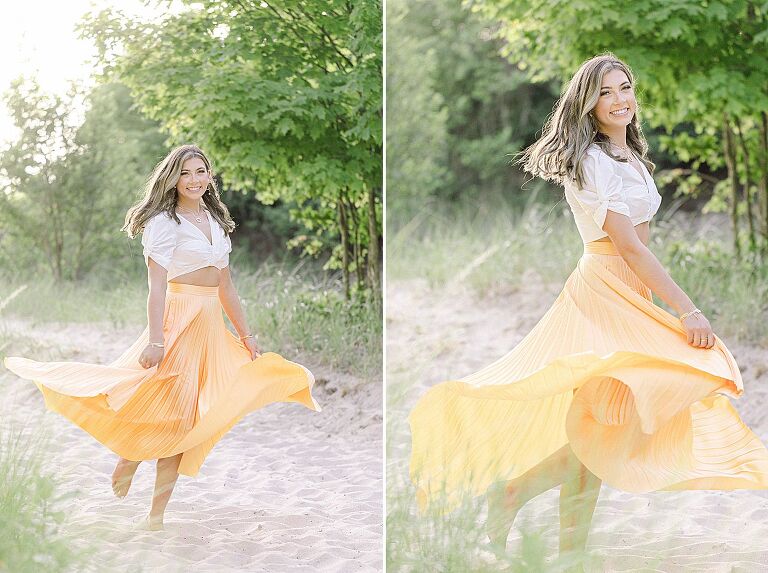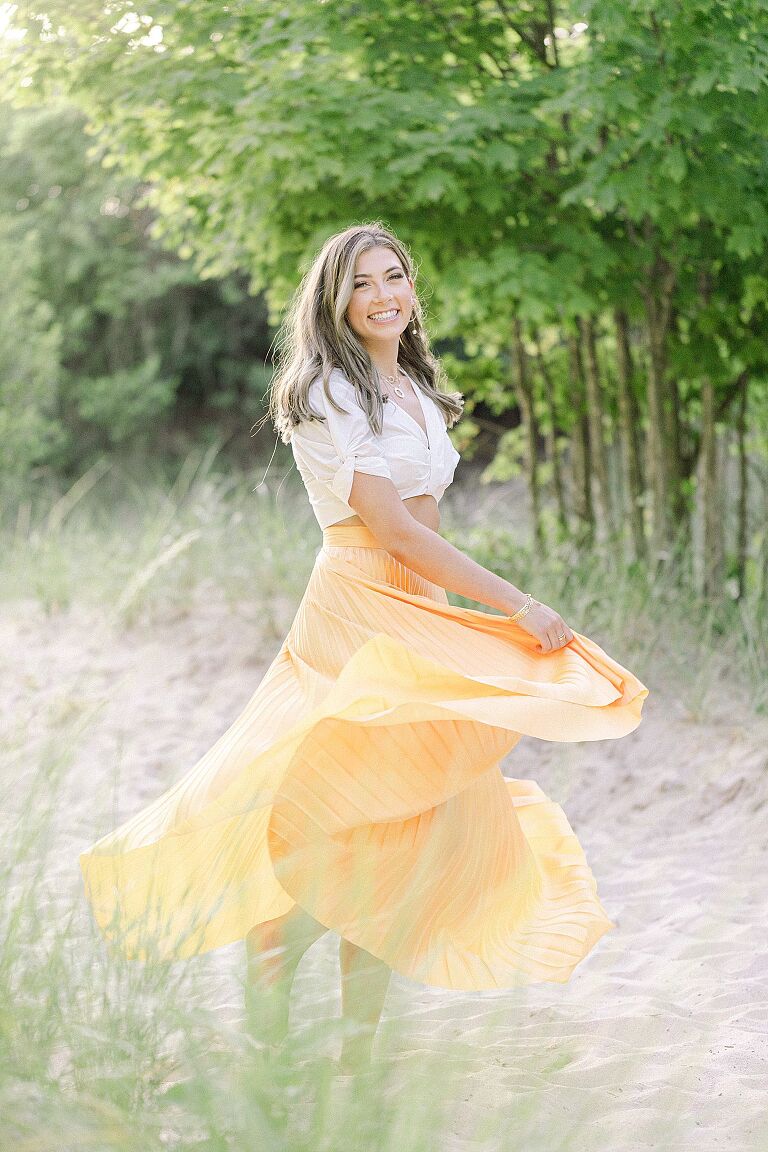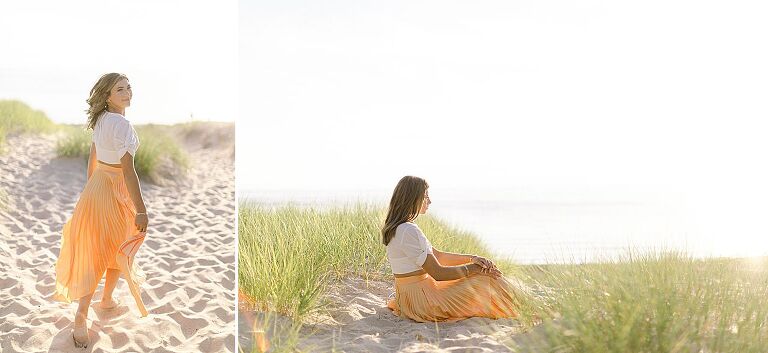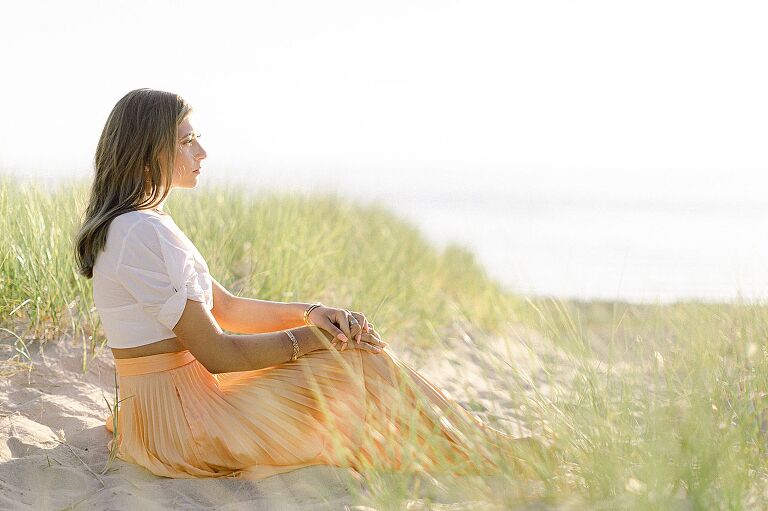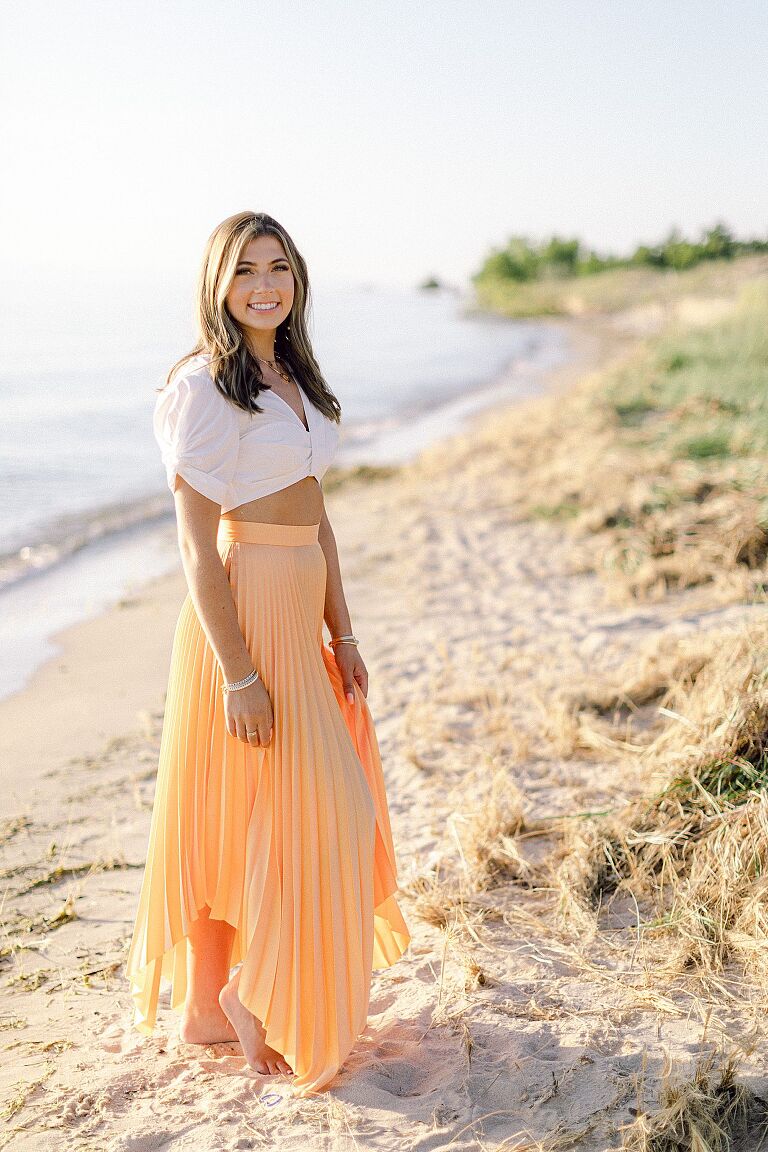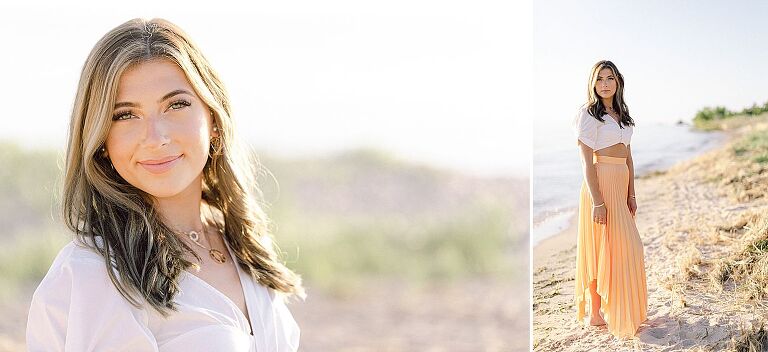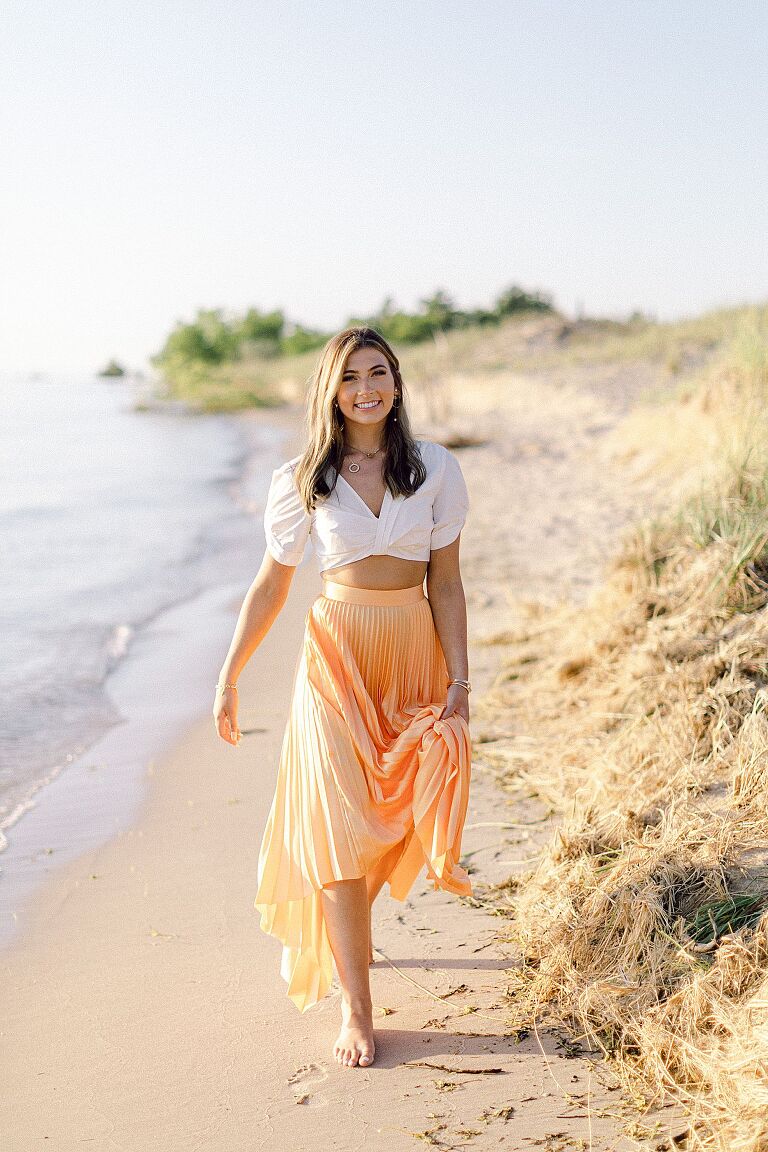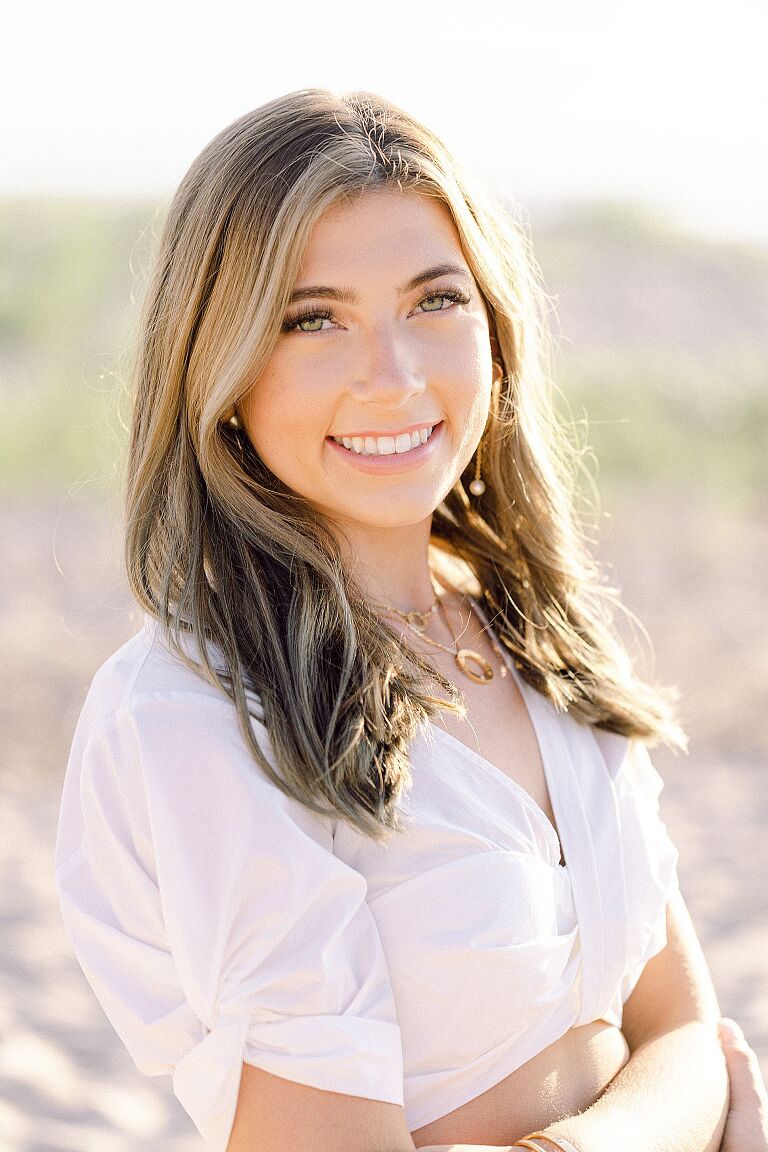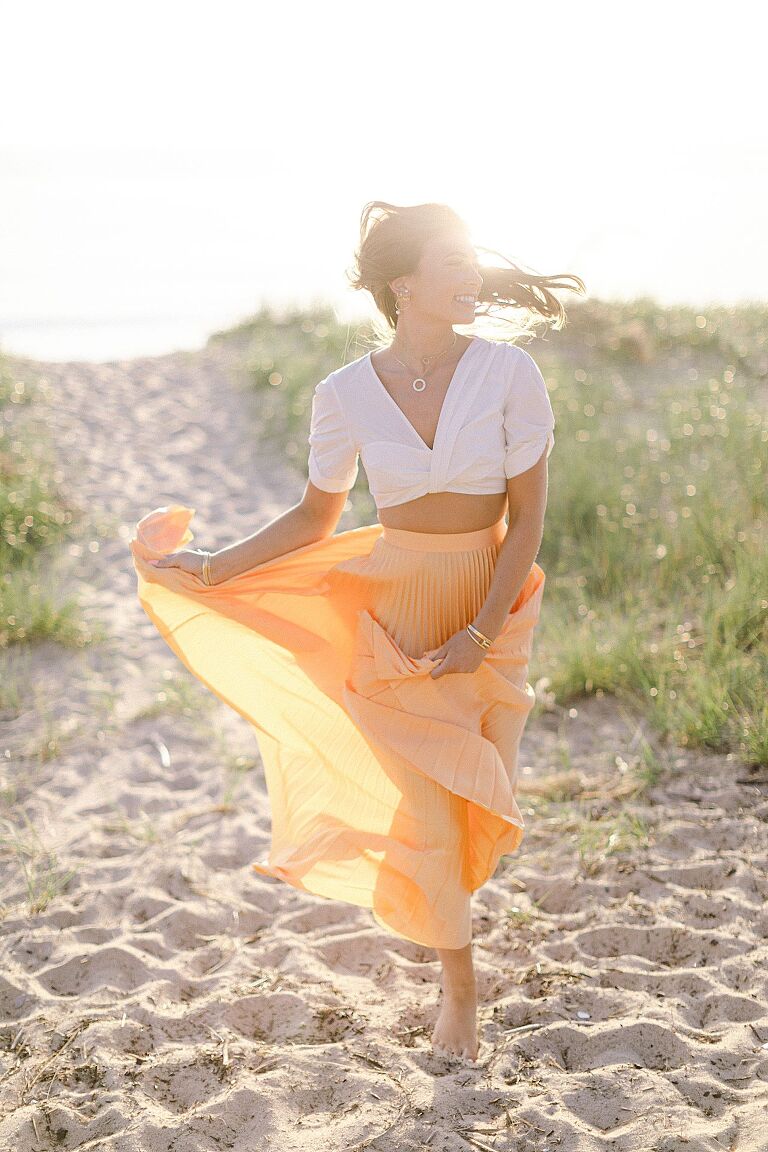 Lake Michigan Senior Portrait Photography: Cory Weber
Ready to learn more about the Senior Portrait Sessions we offer? Click HERE to find out more! This page will give you reviews, price packages, and even steps for how to prepare for your Senior Portrait Session!