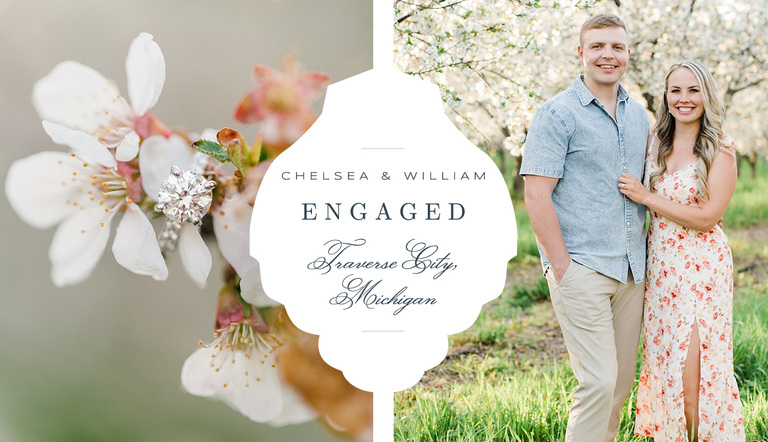 Chelsea & William's Michigan cherry blossom engagement portraits were photographed on a warm spring evening in May. The photos turned out as cute as the couple!
Ah! Spring in Northern Michigan! The birds return and begin nesting, lush green grass, and best of all over here in Traverse City: cherry blossoms! This area has an absolute bounty of incredibly pretty spots. I met Chelsea and William at their future wedding venue, Bay View at Gallagher Farms, to take their engagement photos. This location has rows and rows of trees that are a beautiful backdrop, especially in the spring! Altogether, it couldn't have been more perfect timing for this session with the gorgeous weather and perfectly blooming trees. During the session the warm light from the sun peeked through the blooms and branches making it a magical setting. Soon the blossoms could be gone so don't wait to get out and see them while you can! 
After we finished portraits in the orchard, we caught sunset at the beach in downtown Traverse City. As the sun began to set the two popped a bottle of bubbly from Chateau Chantal Winery and soaked in this exciting time in their lives!  
We love to photograph our couples before the wedding and really encourage it. An engagement session offers a lot of benefits. First, it allows our couples to get comfortable in front of the camera before their  wedding day. Secondly, it provides us with the wonderful opportunity to know you both. Along with what you like, what you don't like, if you favor a certain side, if you are a bit camera shy, etc. We love the chance to get to know you and for you to get to know us! Thirdly, and more important, but sometimes more forgotten, these photographs will be lasting memories from this beautiful time together!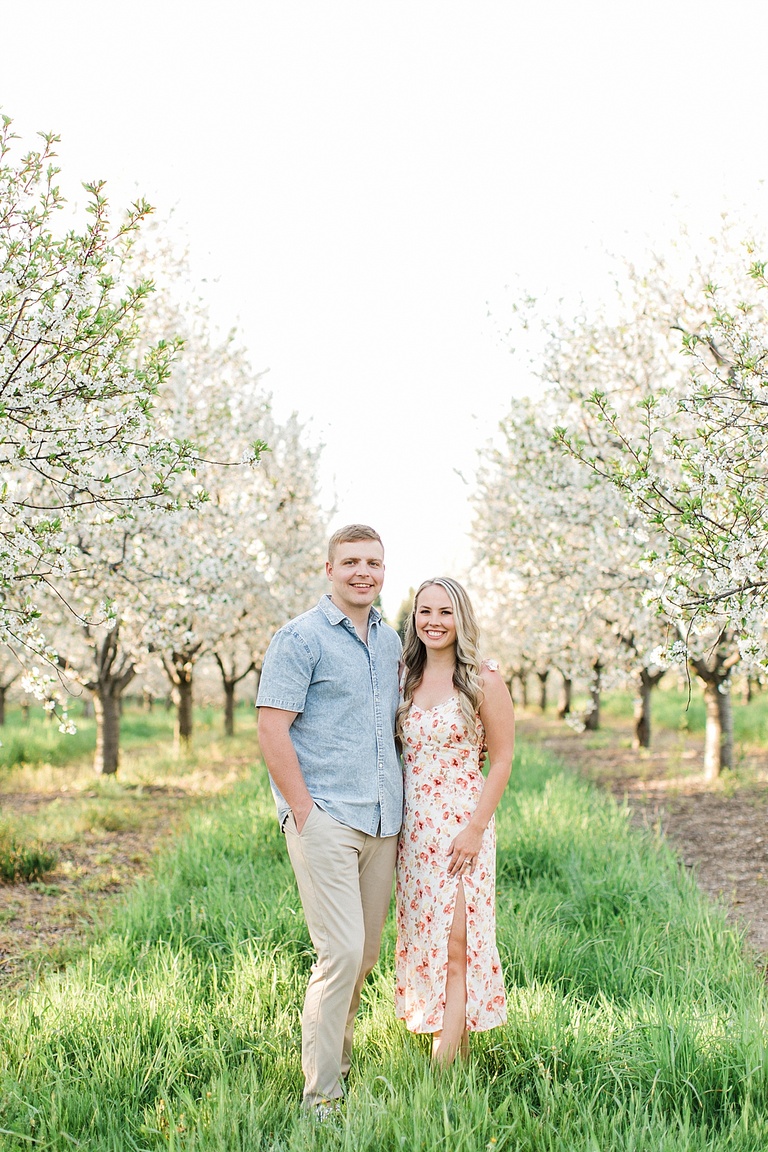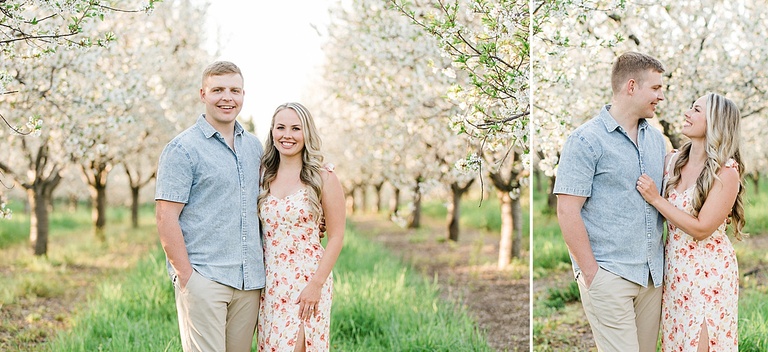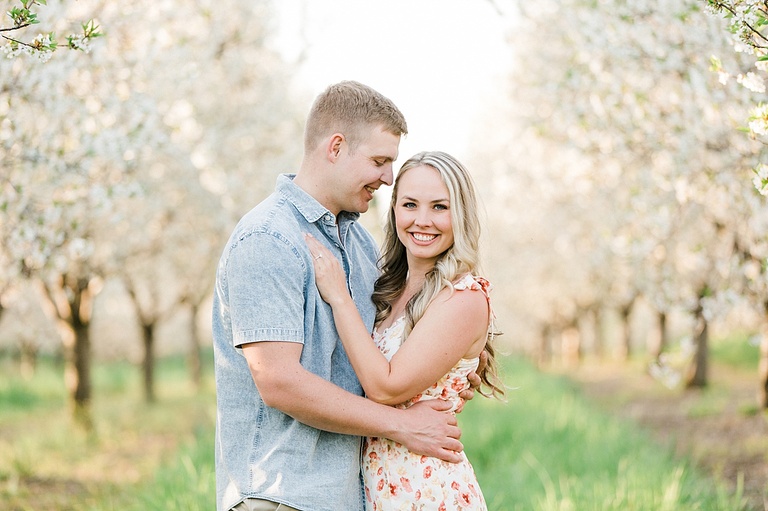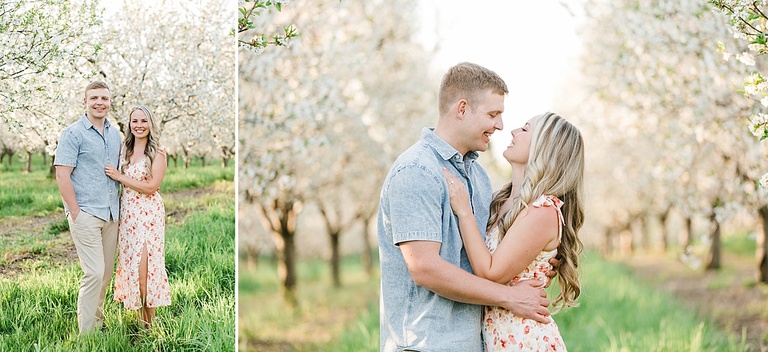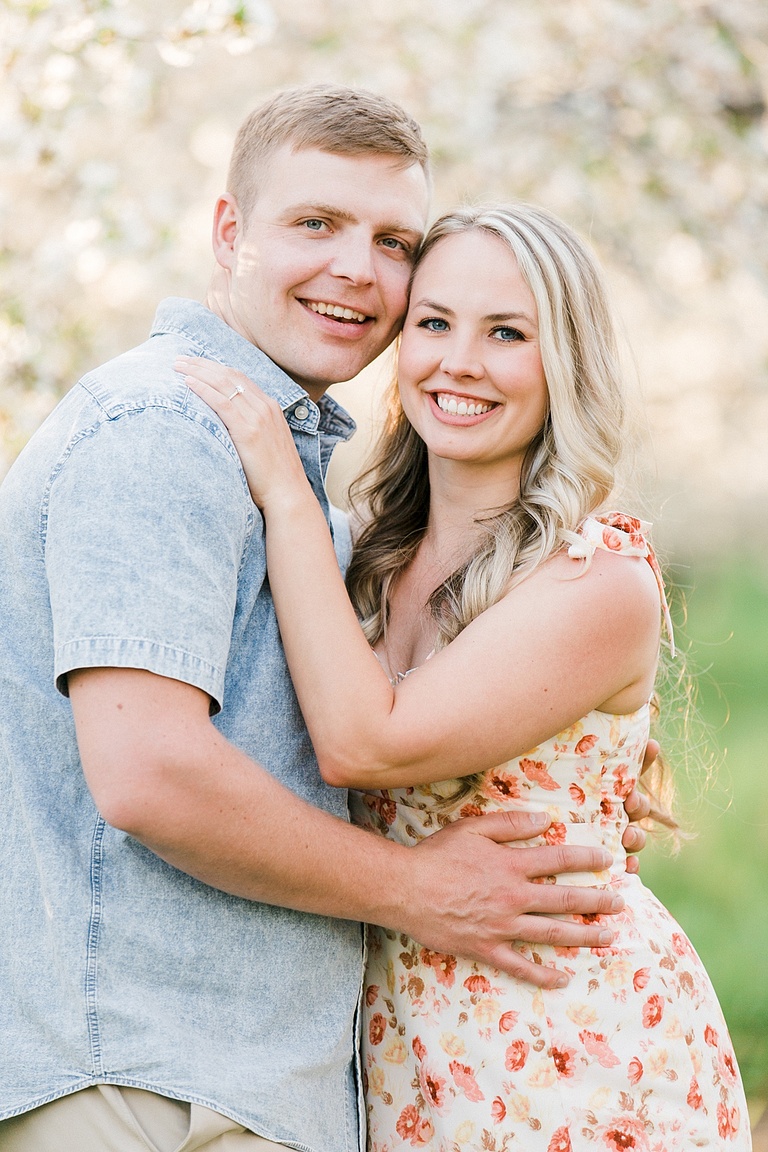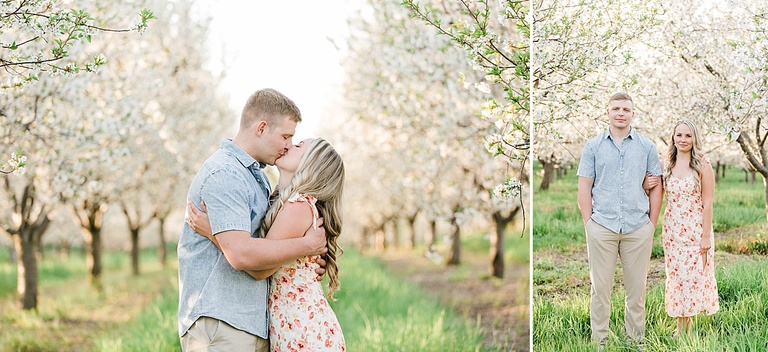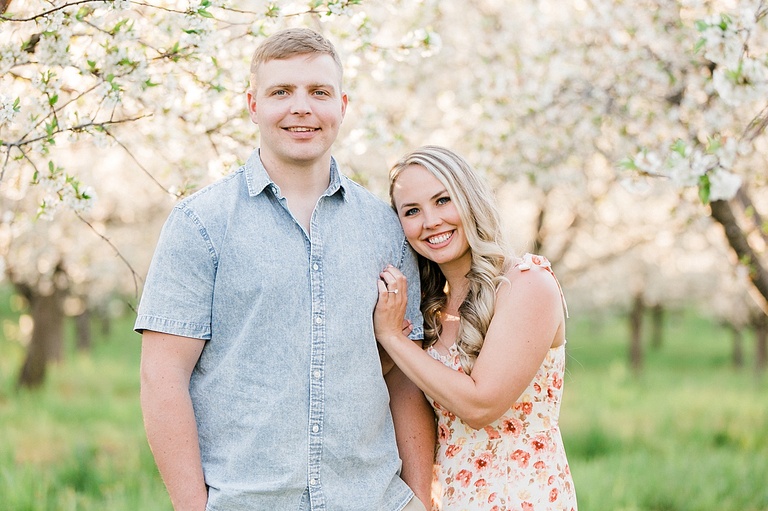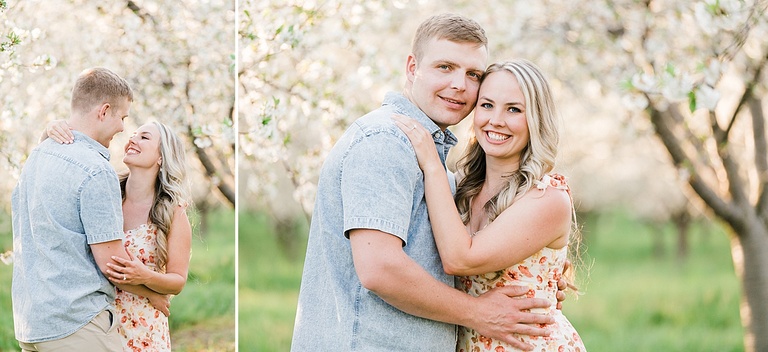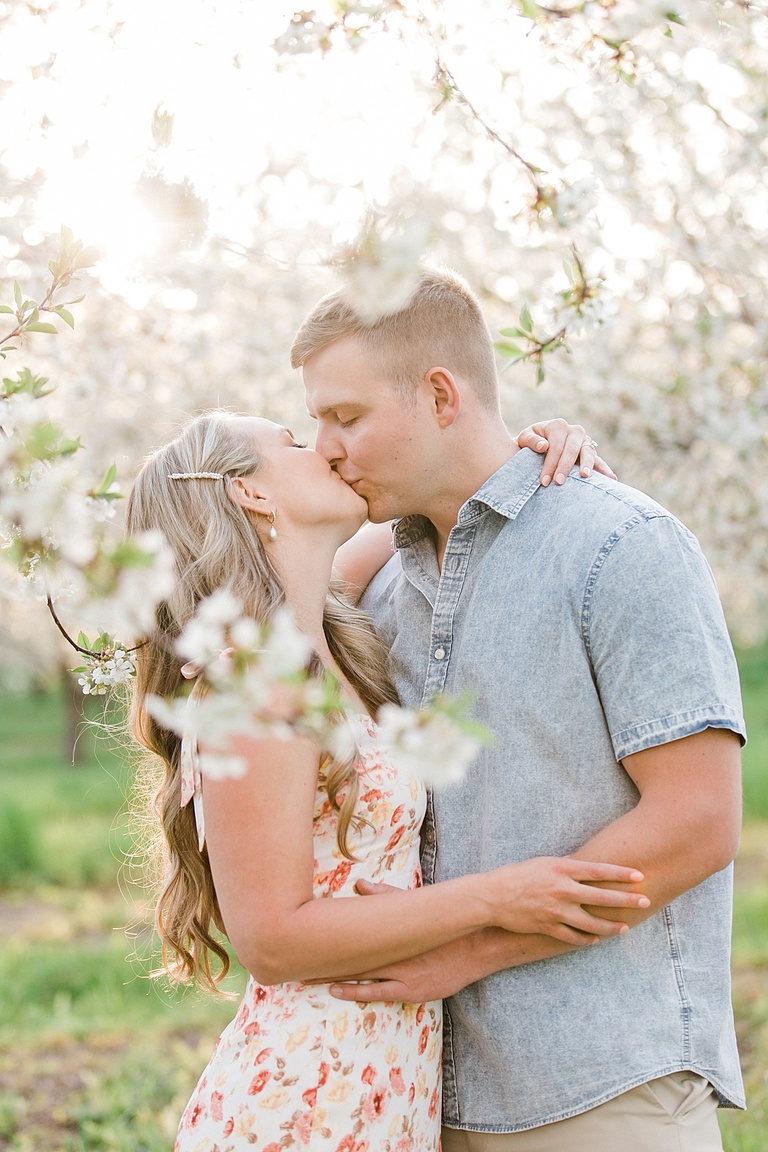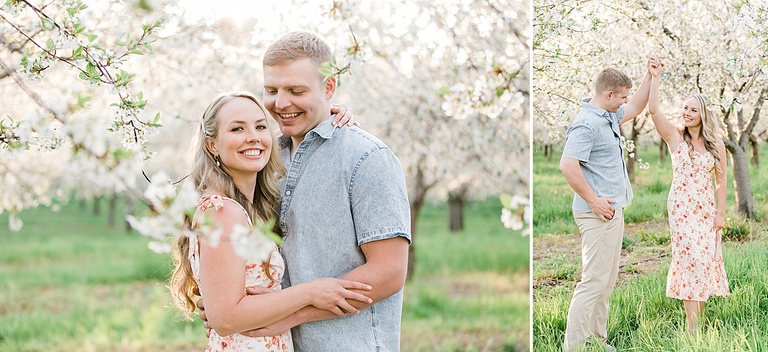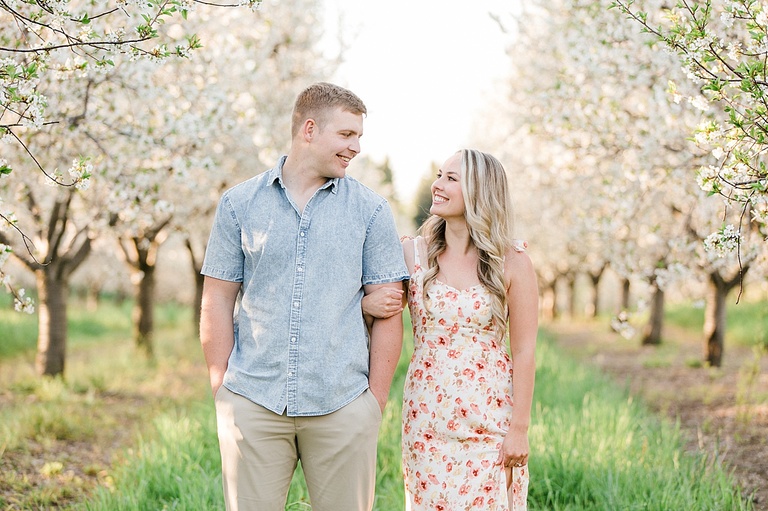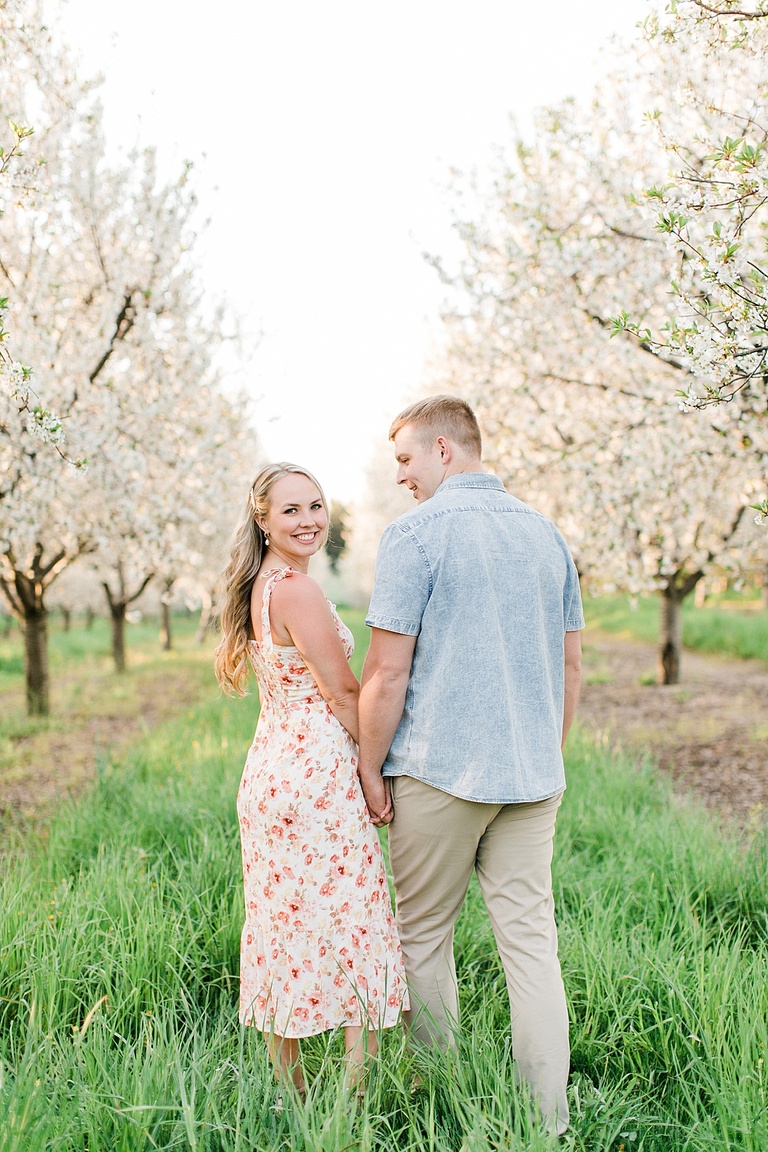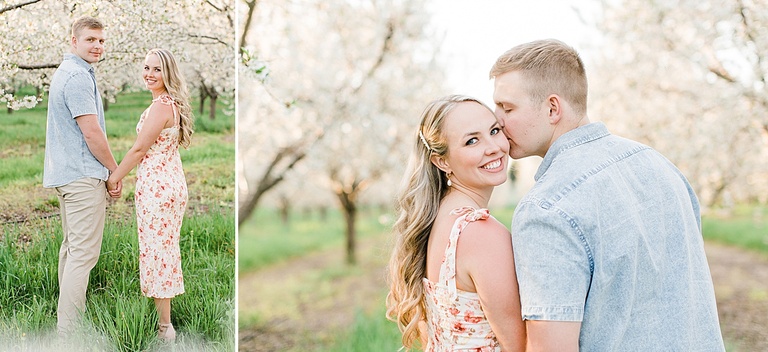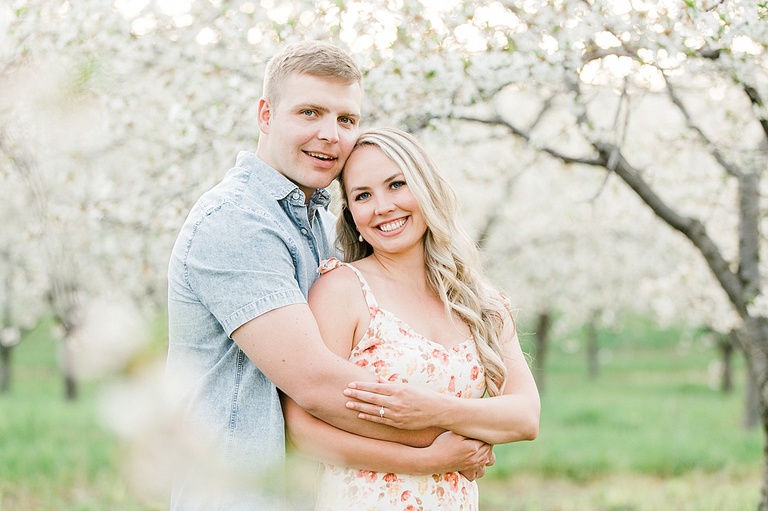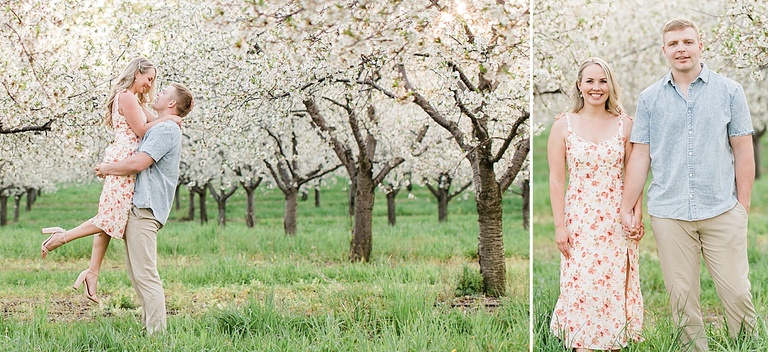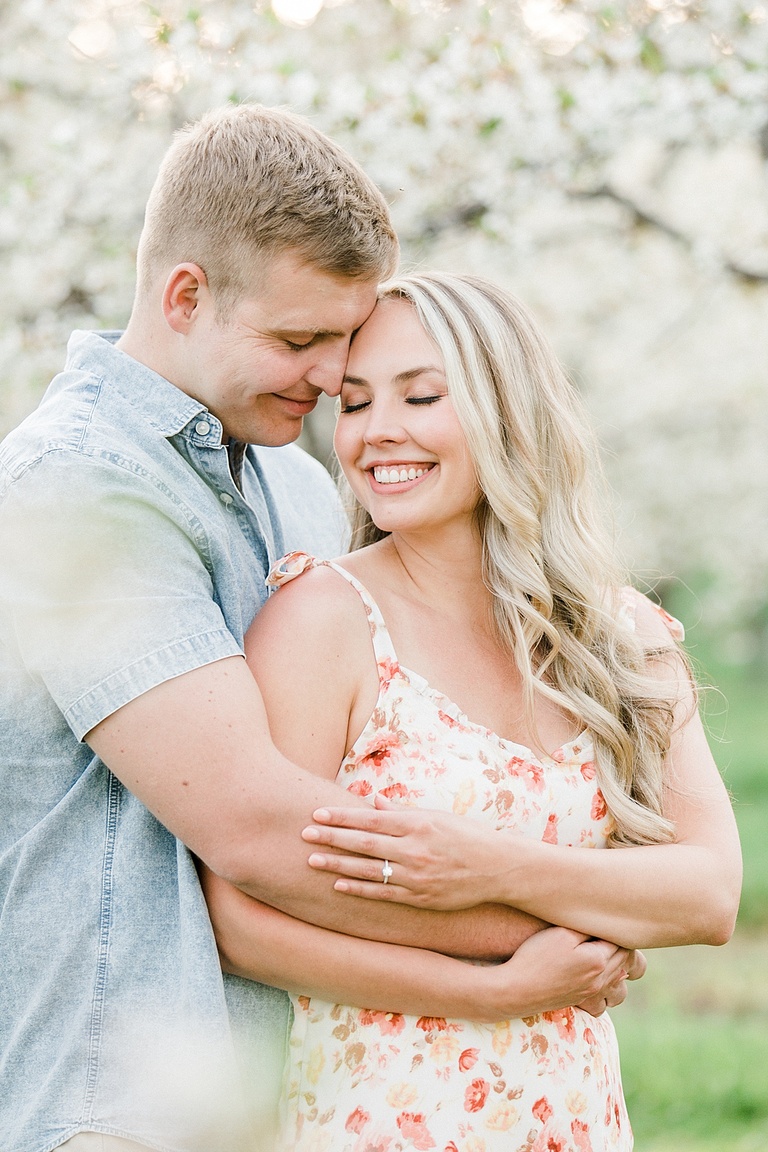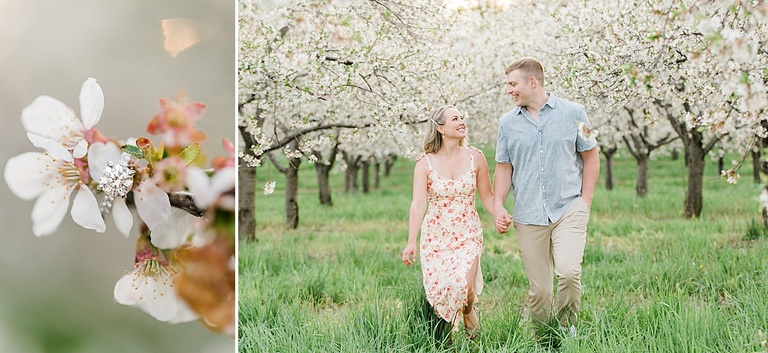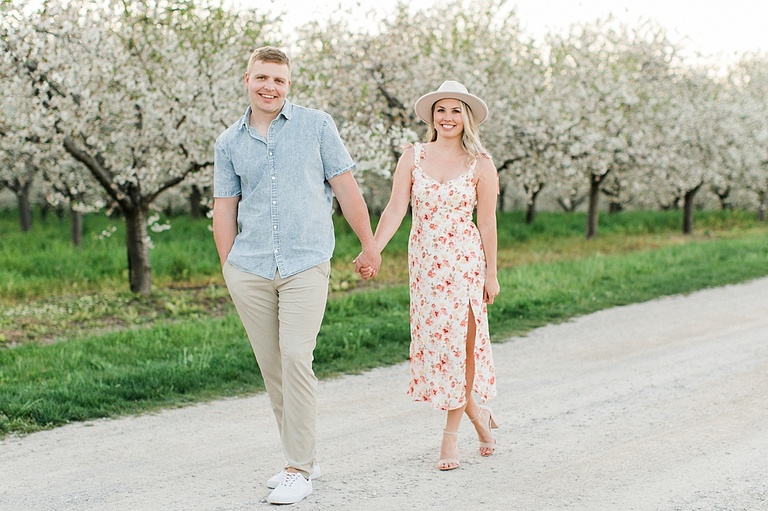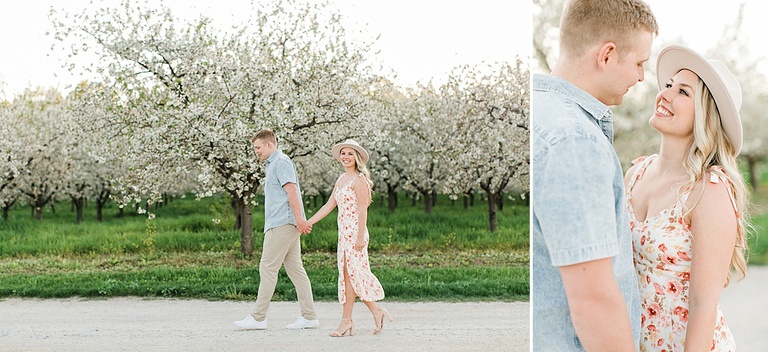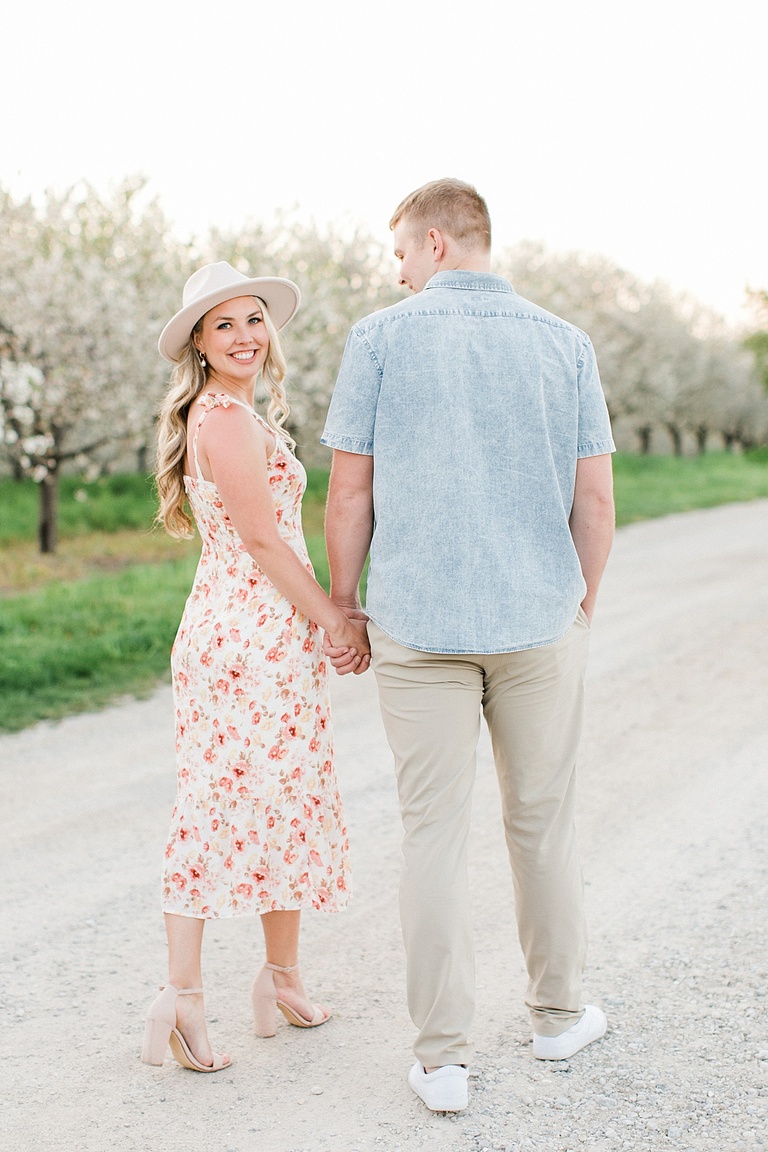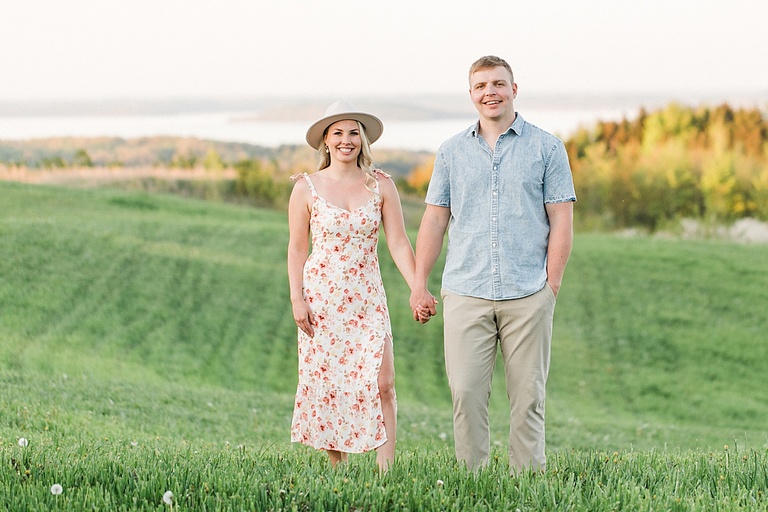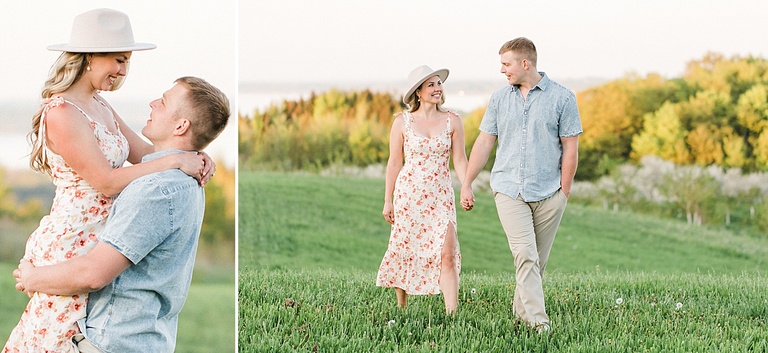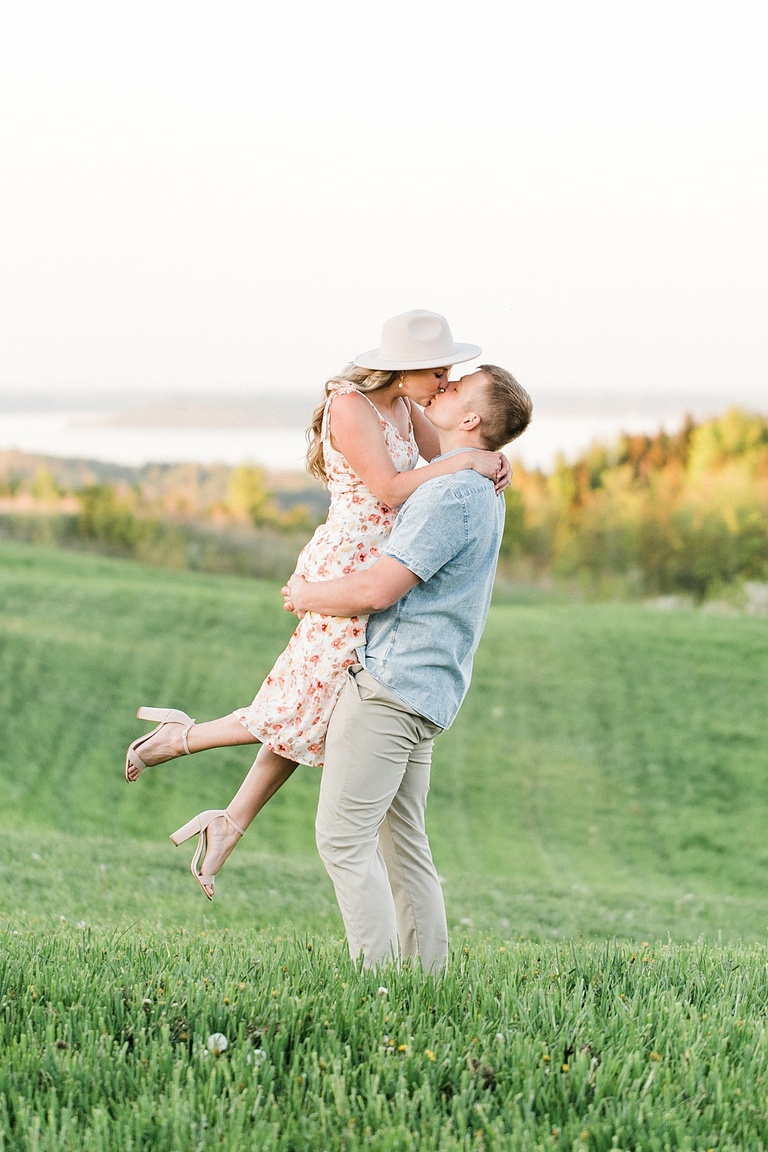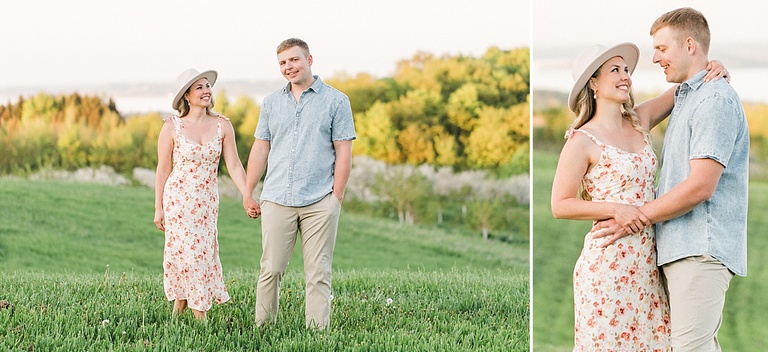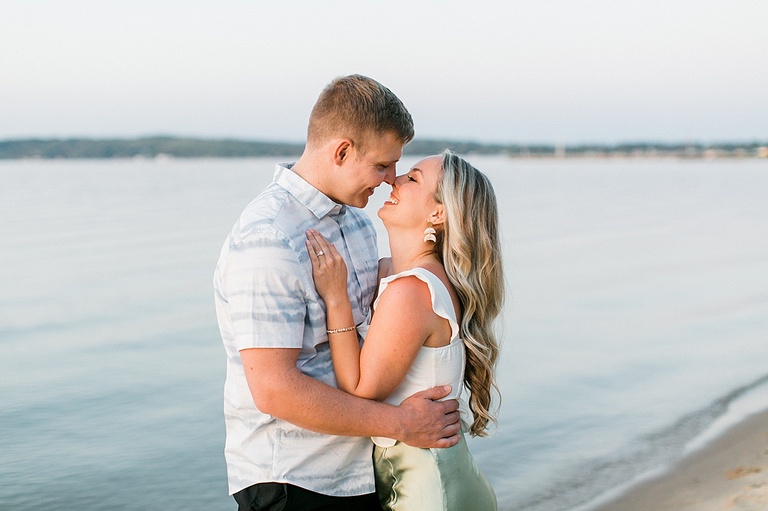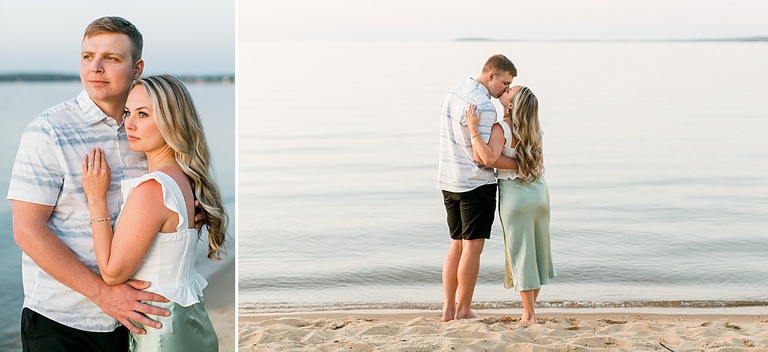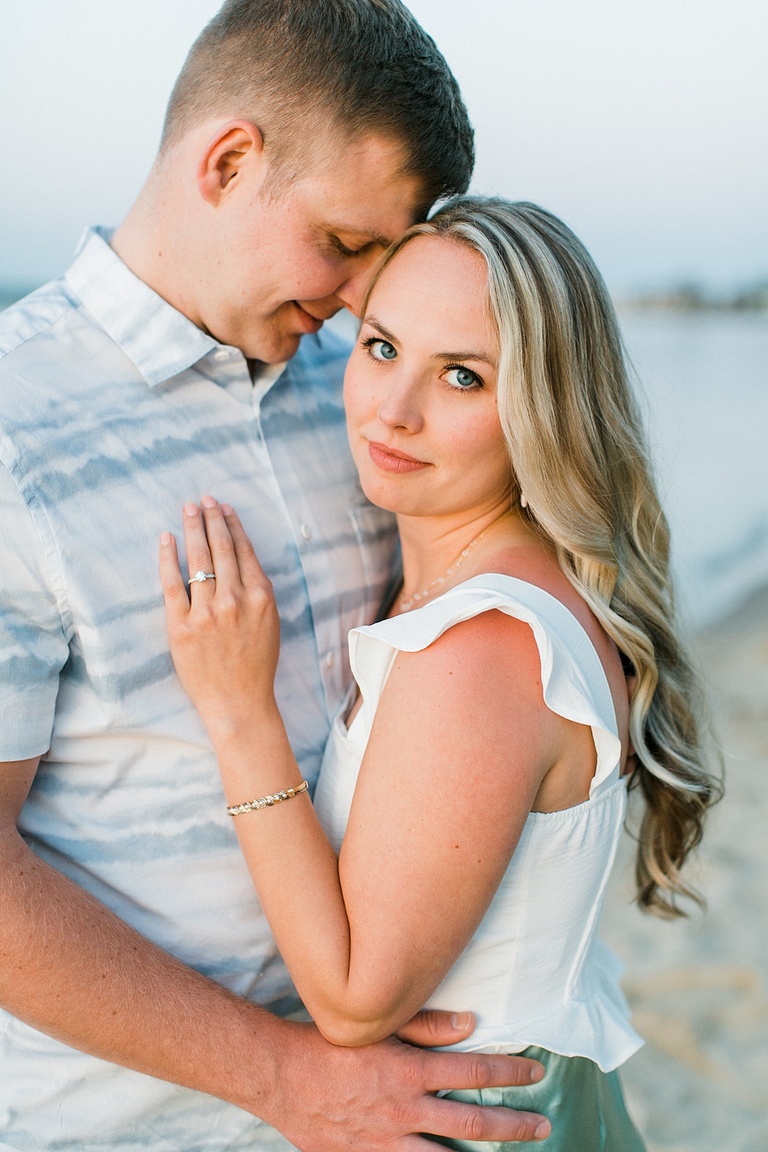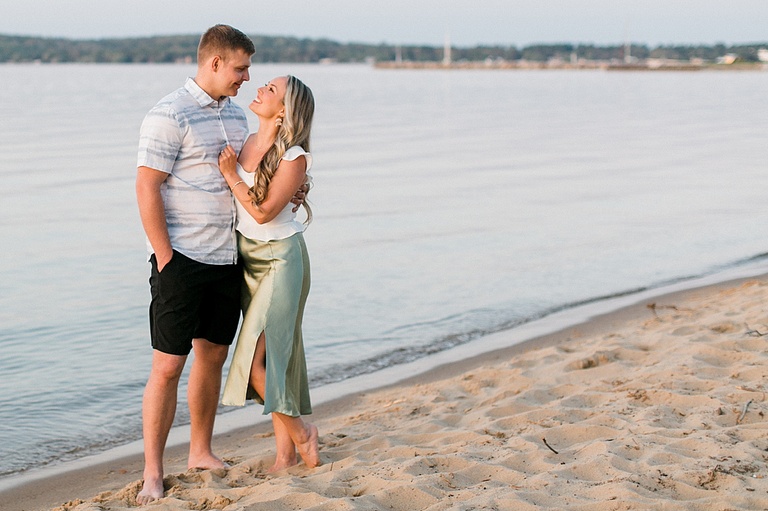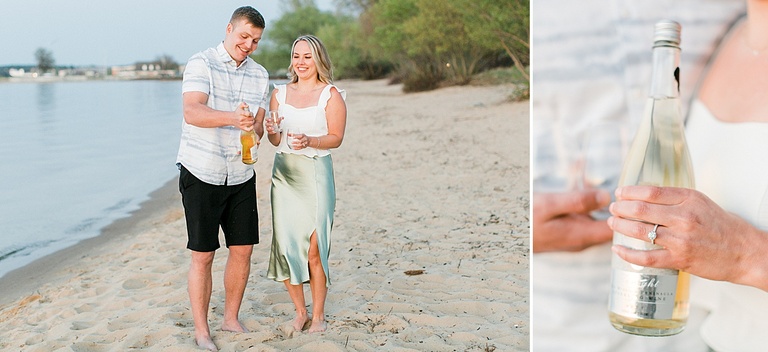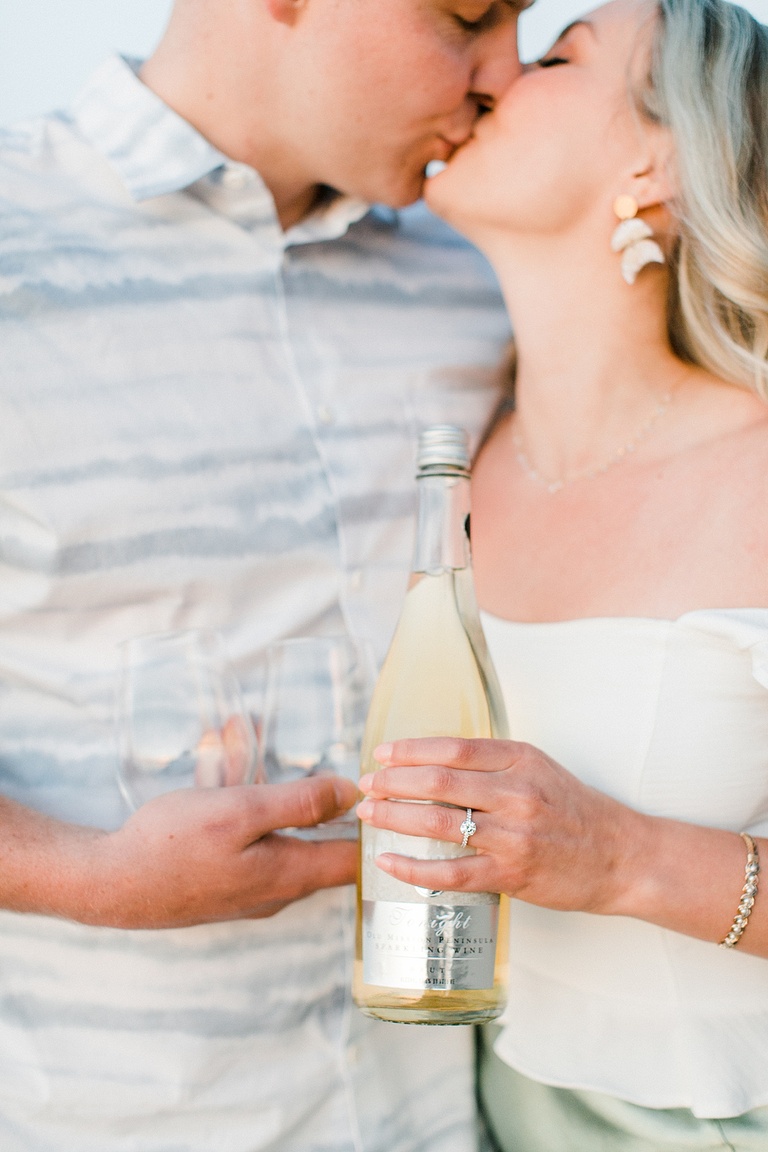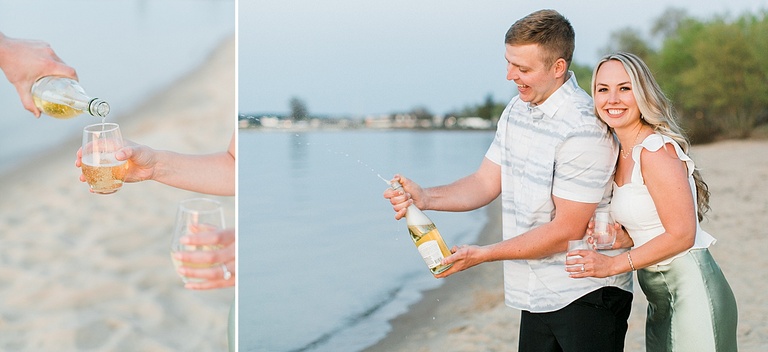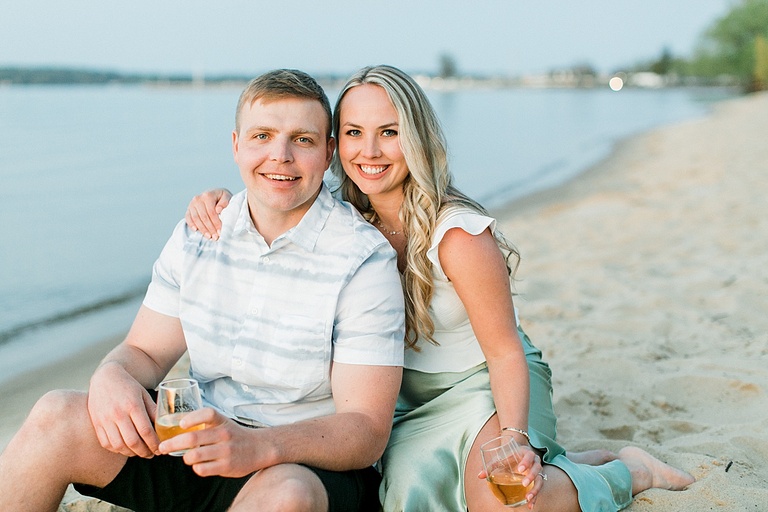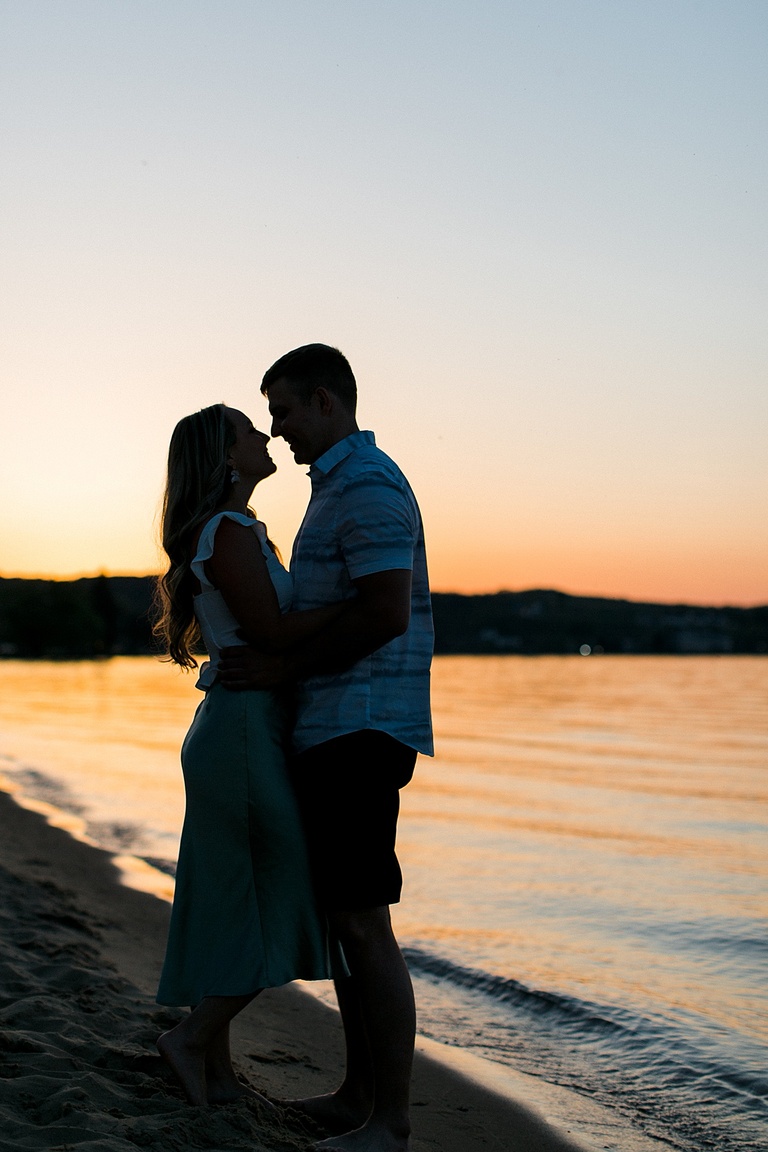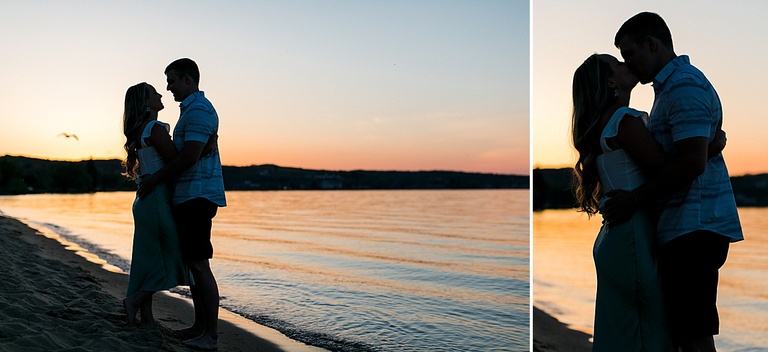 Michigan Cherry Blossom Engagement Portraits Photographed by Associate Photographer: Megan Newman
You can also see photographs of Chelsea and William's wedding day here.